Baan Chang Elephant Park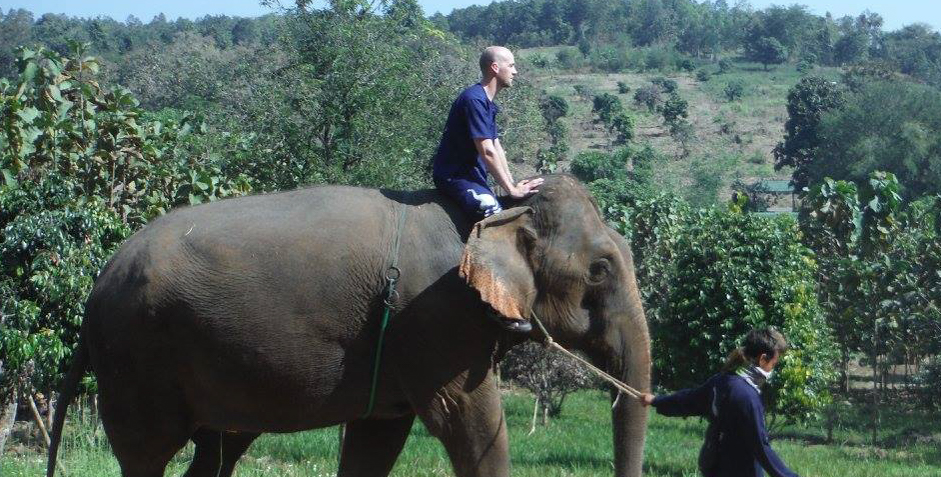 As soon as I booked my trip to Thailand, I knew I wanted to ride an elephant. Thinking that I won't go back to Thailand anytime soon, I reserved a spot on two different day tours.
NOTE: Due to time constraints, this post doesn't contain any videos. I will make separate post with links to videos later.
On Christmas Eve at 6:30 am, the van picked me up from my hotel. There were two people sleeping in the back and we picked up about 5 more on our way out of town. It was an hour ride to the elephant camp, so we traded travel stories and recommendations on what to see in Thailand and Cambodia on our way there.
We started off by changing into our mahout outfits (mahout = Hindi for someone who rides elephants).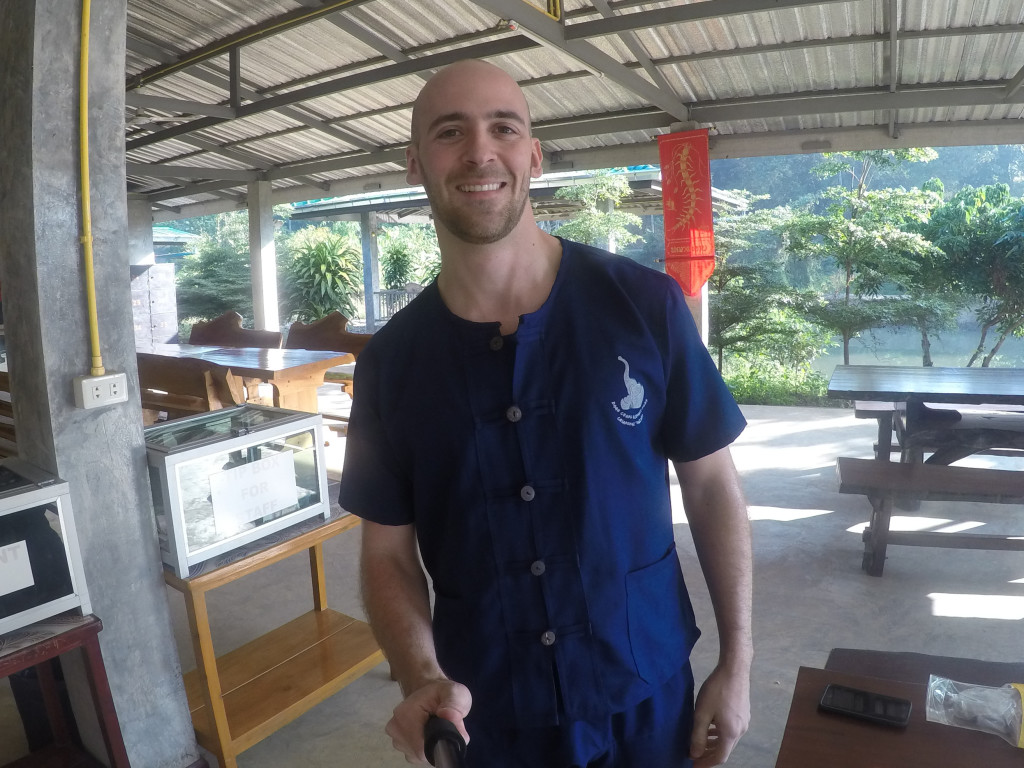 Our guide, Taz, started off by describing the life of the elephants at this park.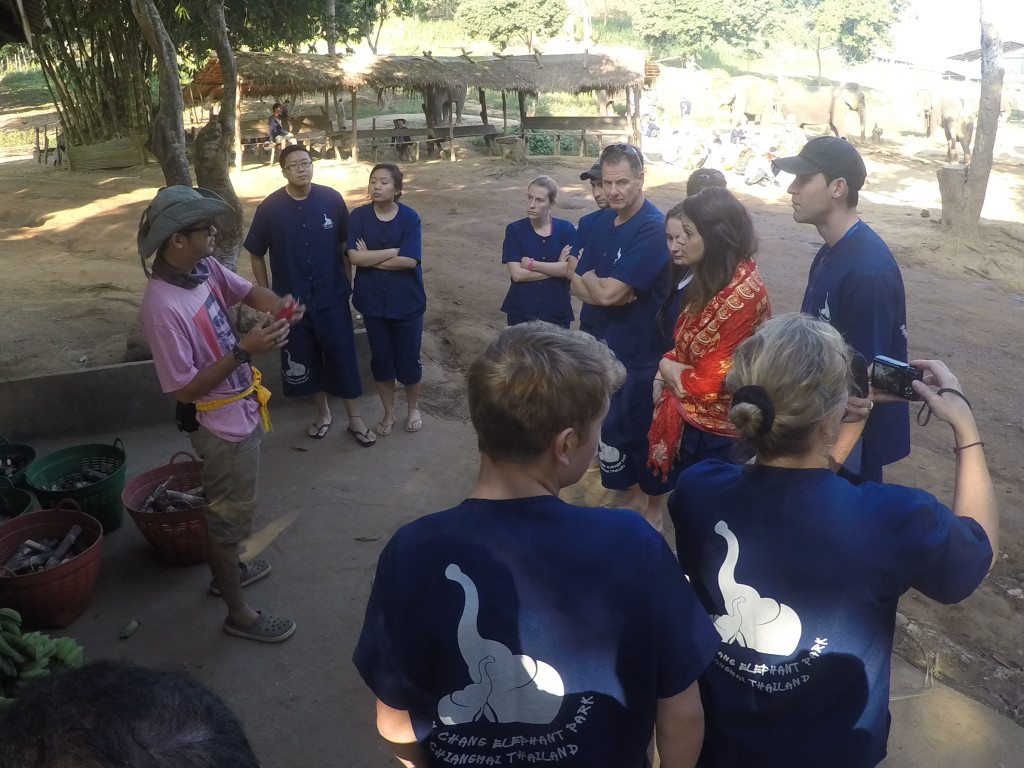 They have 47 elephants; most of which have been rescued from unsuitable living conditions – such as logging, begging, or circuses. We found out that each elephant eats about 10% of their body weight a day. And while they are treated as treats, that still amounts to a lot of bananas.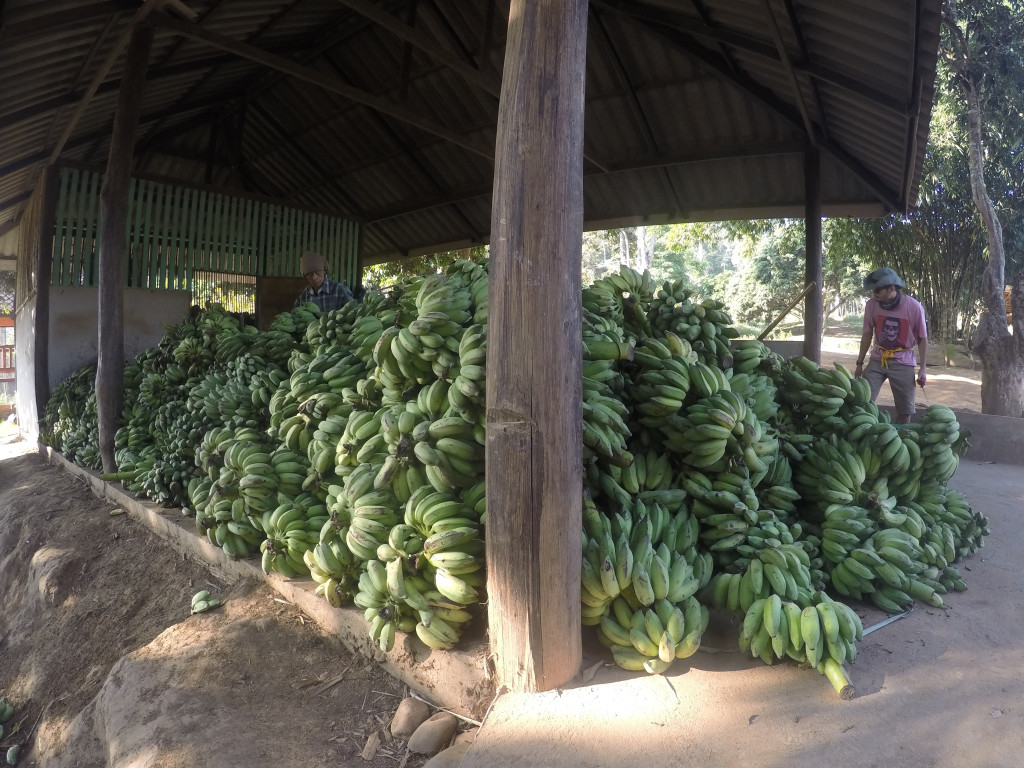 After a short lesson, they brought over five large baskets of sugar cane which we fed to the elephants.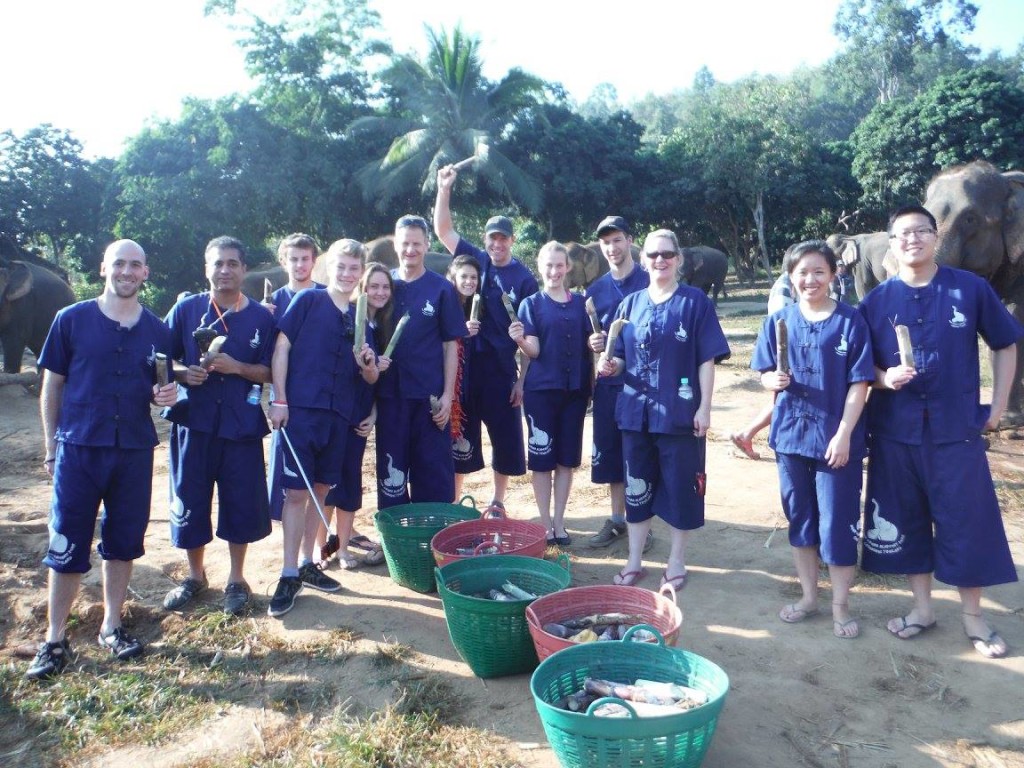 You hold the sugar cane horizontal or vertical and the elephant wraps it's trunk around it and brings it to their mouth.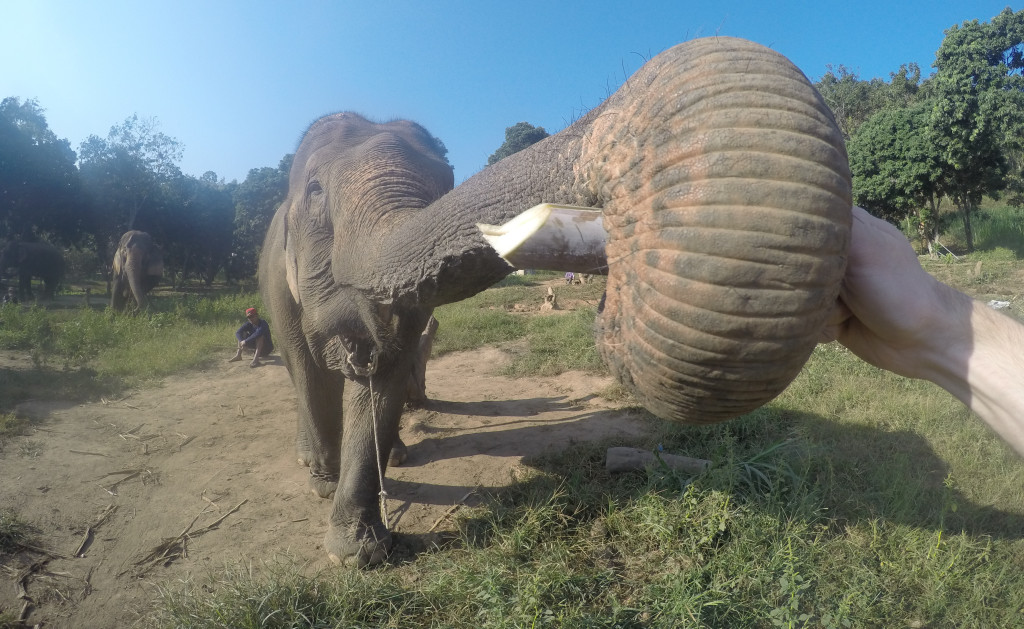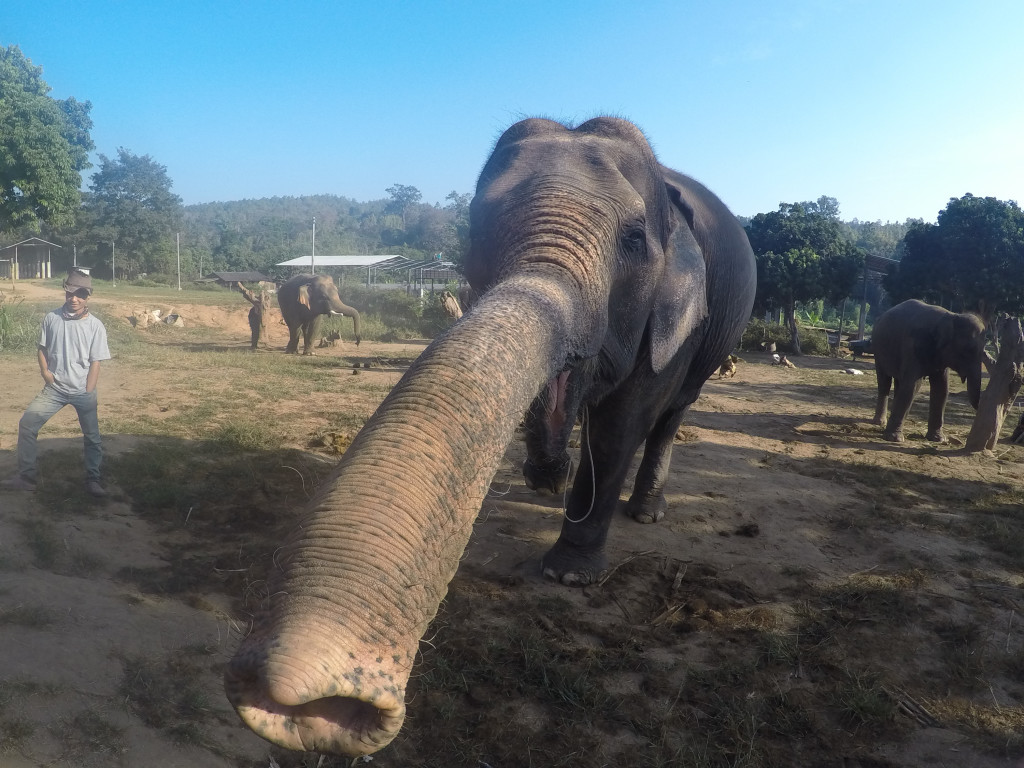 So. Much. Fun.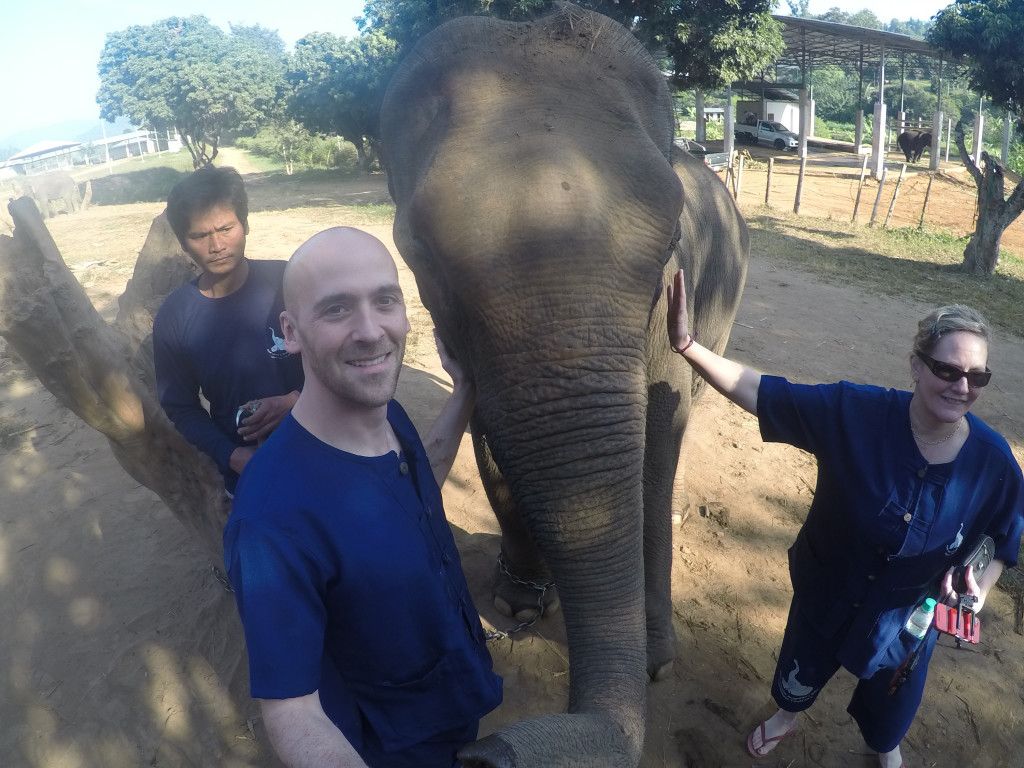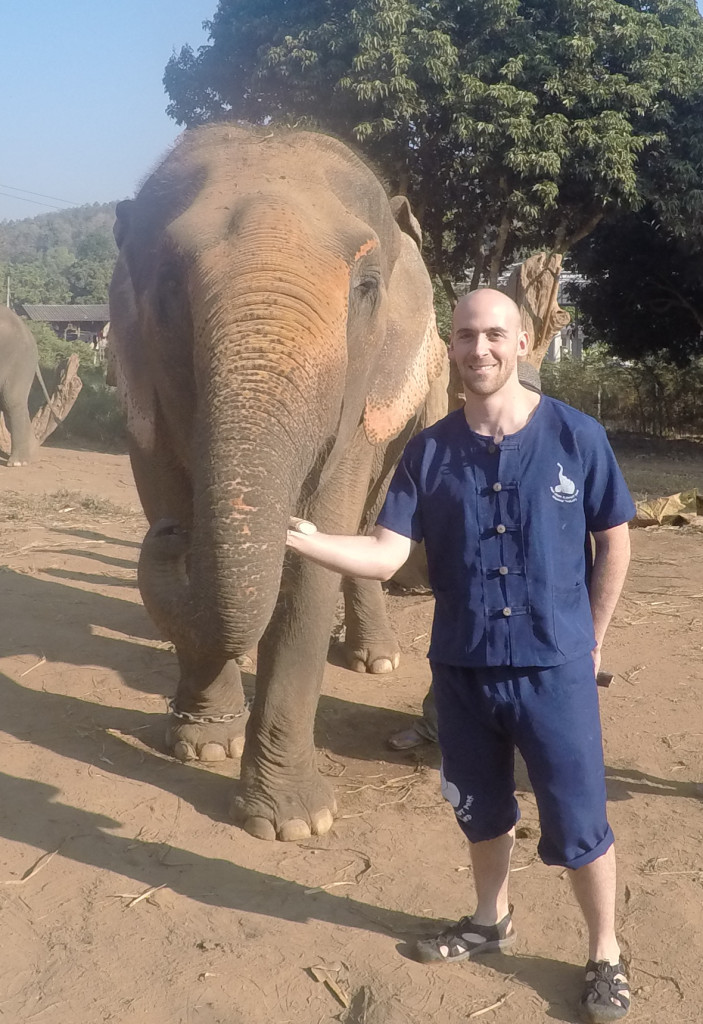 Next was a riding lesson. Instead of sitting on the back, you sit on the elephant's neck and bring your legs right behind the elephant's ears. You kick behind your ear to guide the elephant. Nudge the right ear to go left, left ear to go right. Our instructors also taught us the commands for 'go forward', turn, and – most importantly – stop.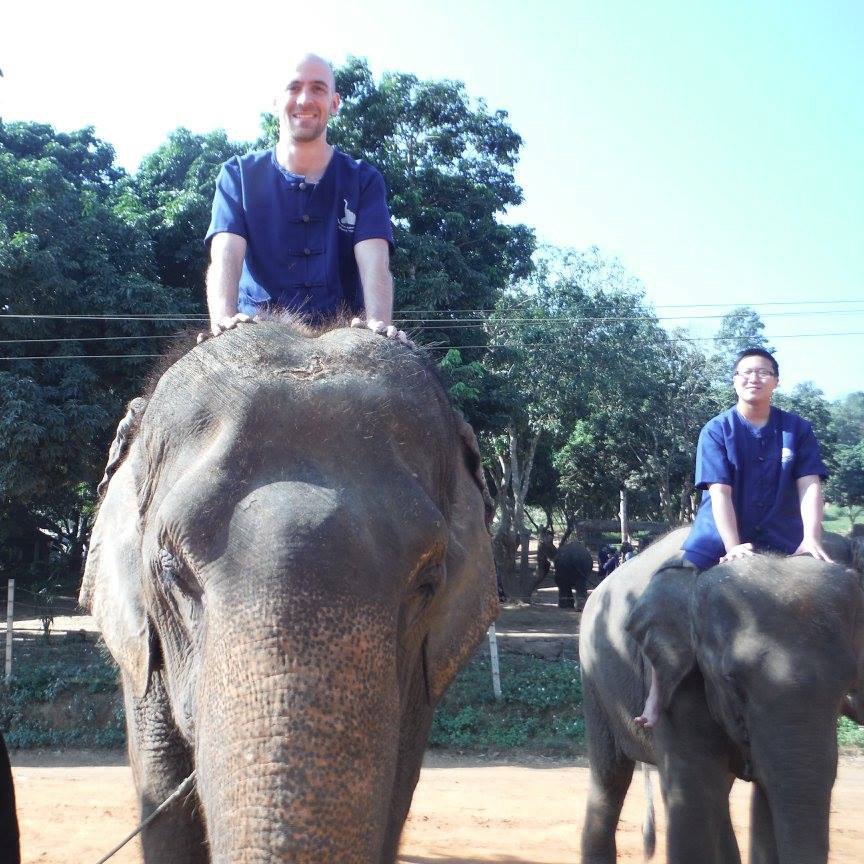 But I didn't kid myself – I knew that I couldn't learn how to control an elephant in a 10 minute lesson. And the joke goes: 'What does an elephant do?….Whatever the hell it wants'.
Then it was on to the actual trek.
We made a loop around the park twice and had a nice mix of terrain, with mountains visible in the distance. The path is well worn and the elephants need little guidance, thankfully.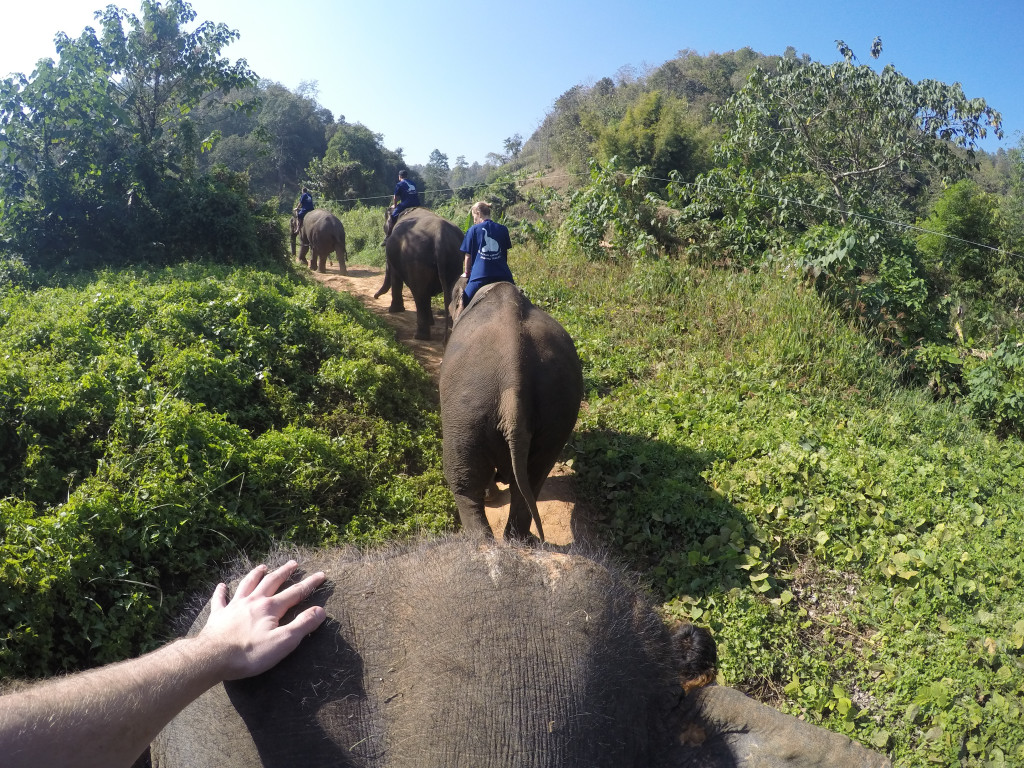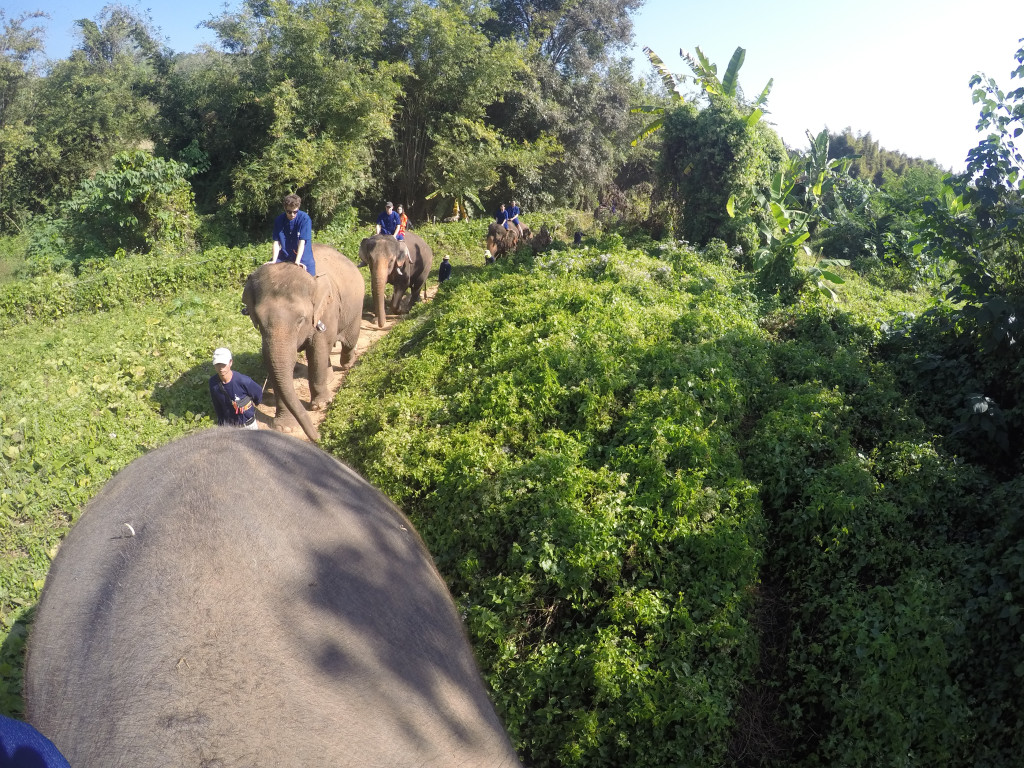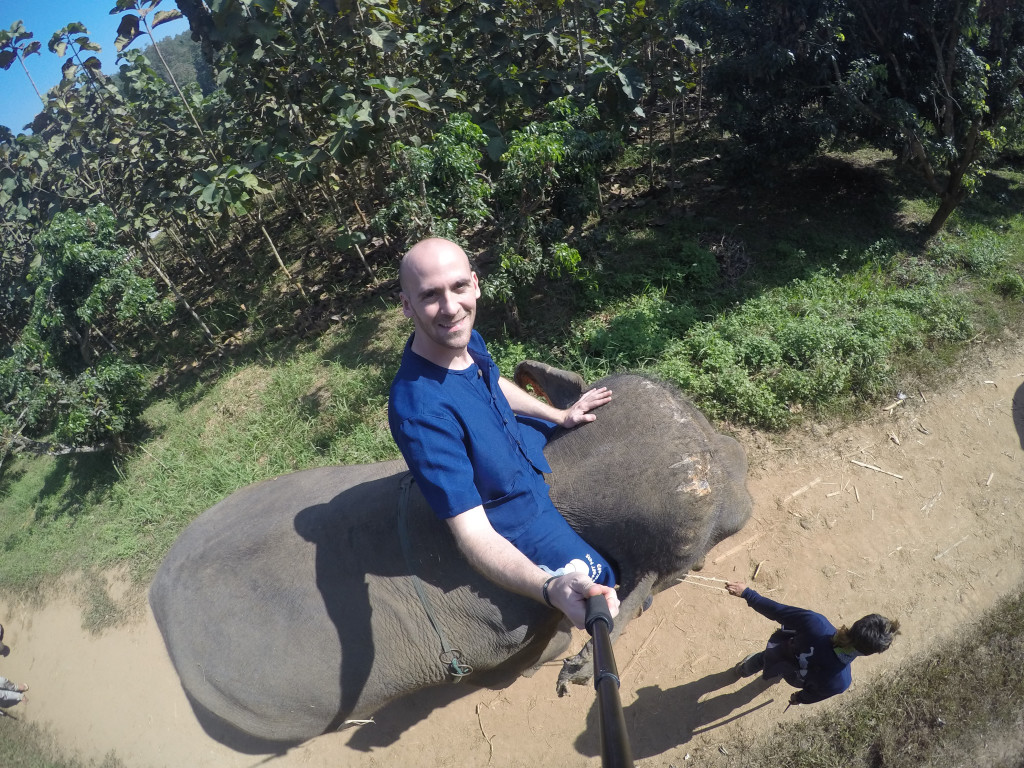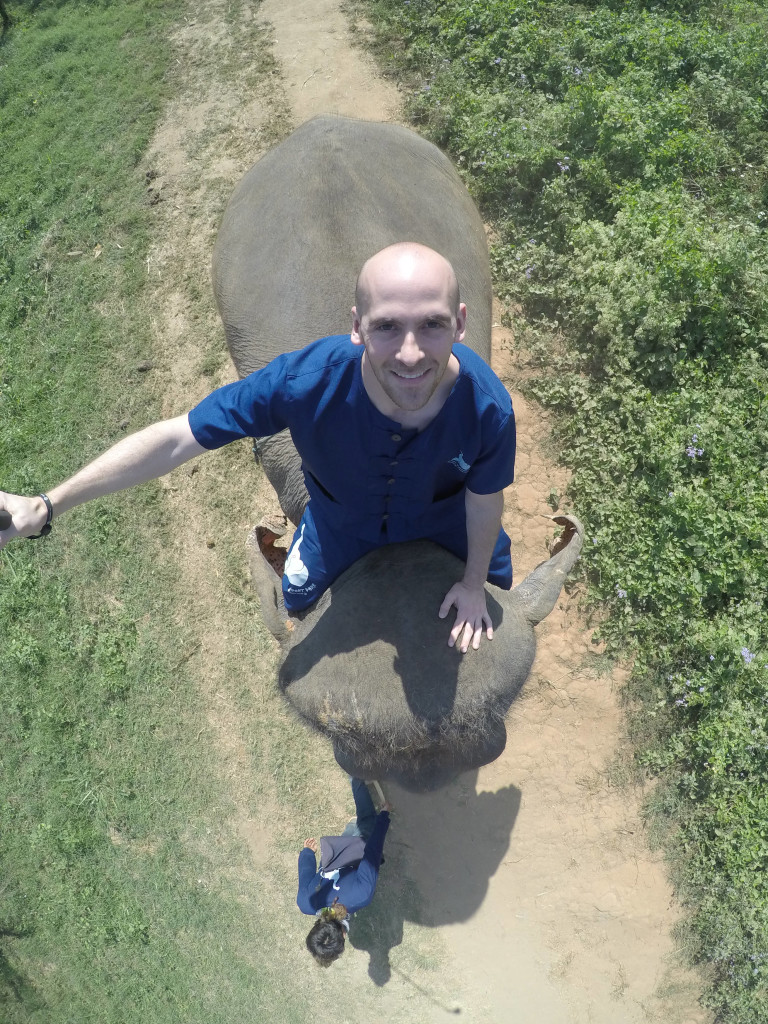 We ended up at a small pond to bathe and scrub the elephants. The water was colder than I was expecting but the elephants didn't seem to mind.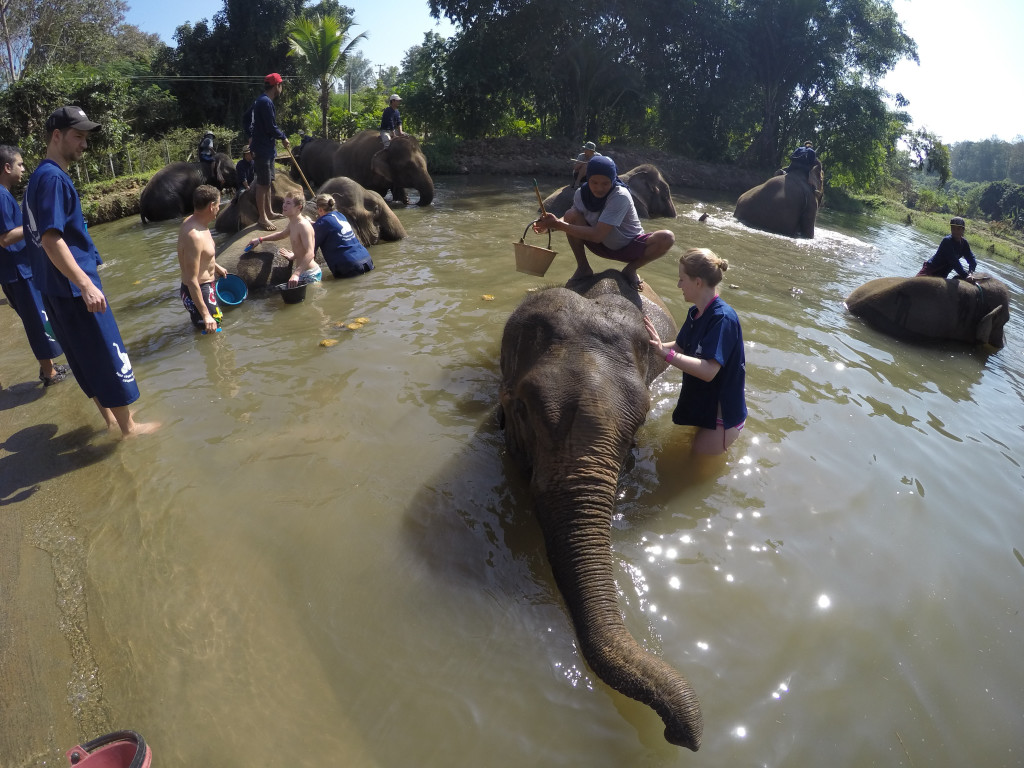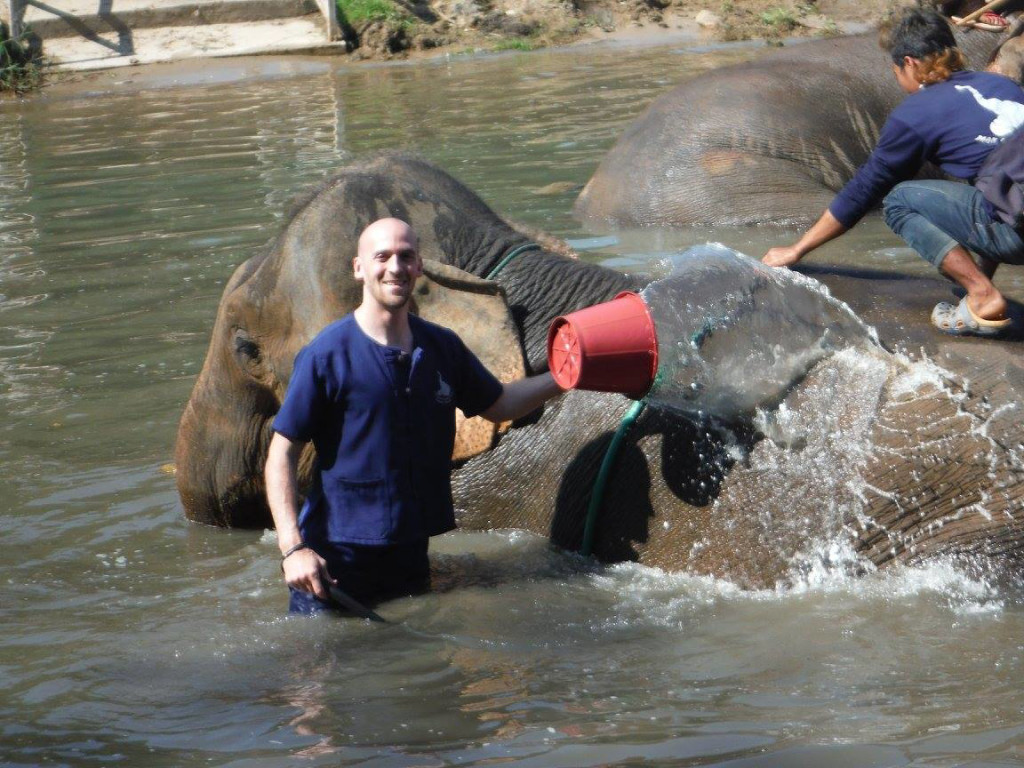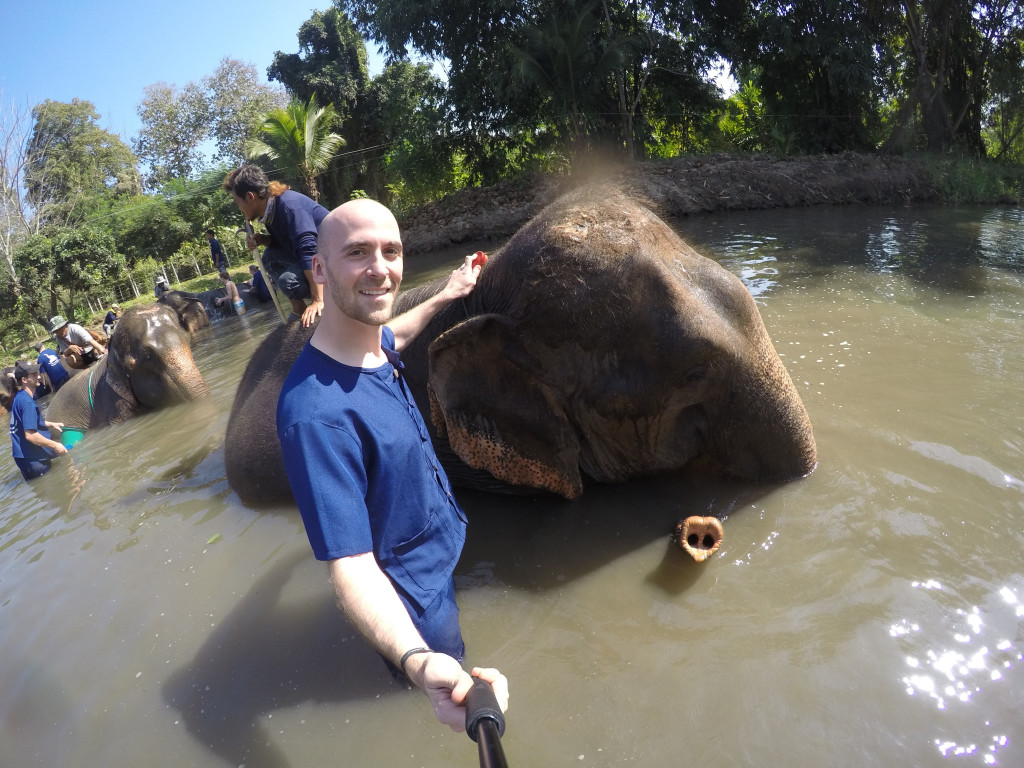 We ended the day with lunch before the drive back to Chiang Mai. Overall it was an incredible experience and definitely lived up to my expectations. It was almost worth coming to Thailand just for that.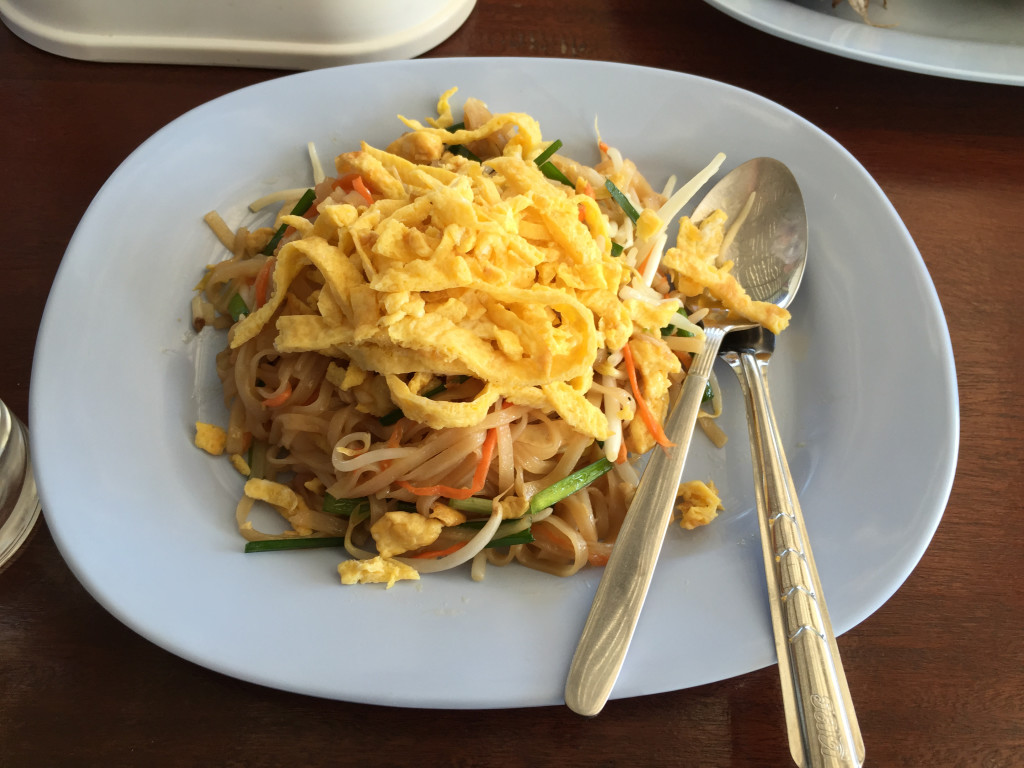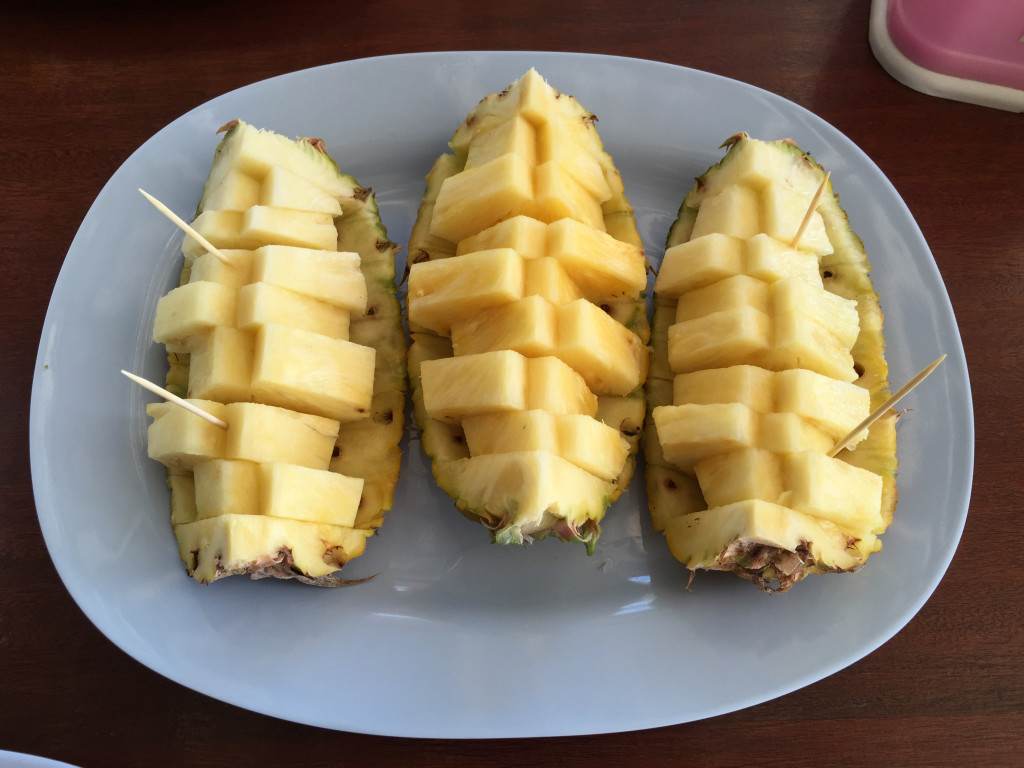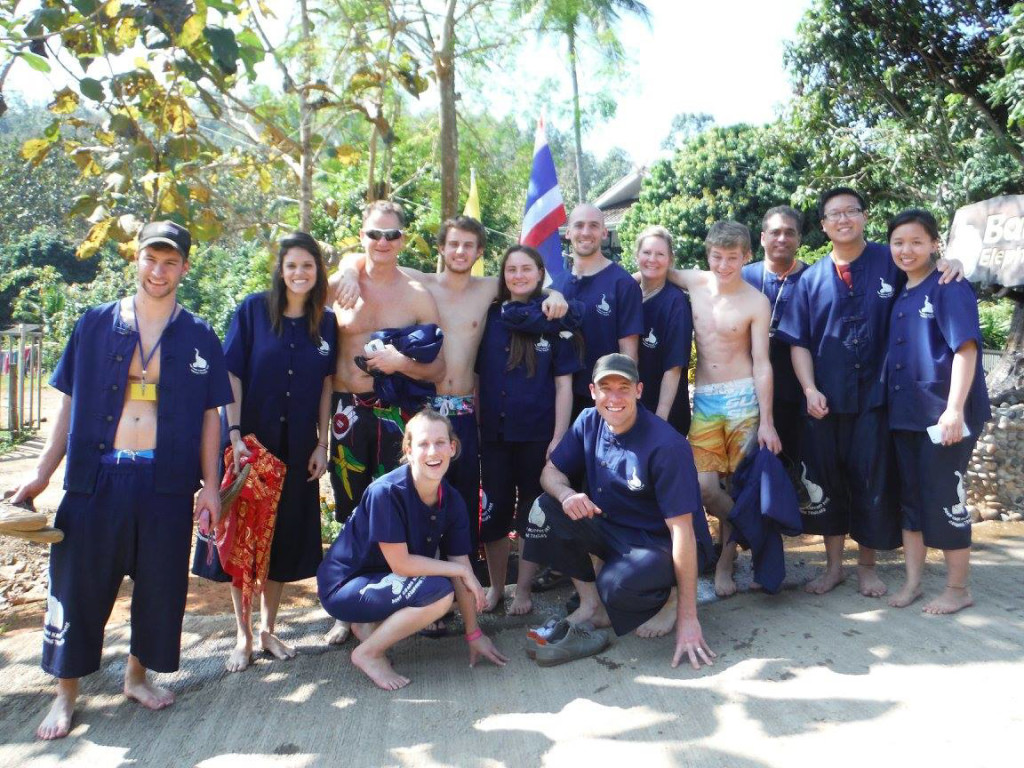 ---
---