Chiang Mai Zoo – with videos!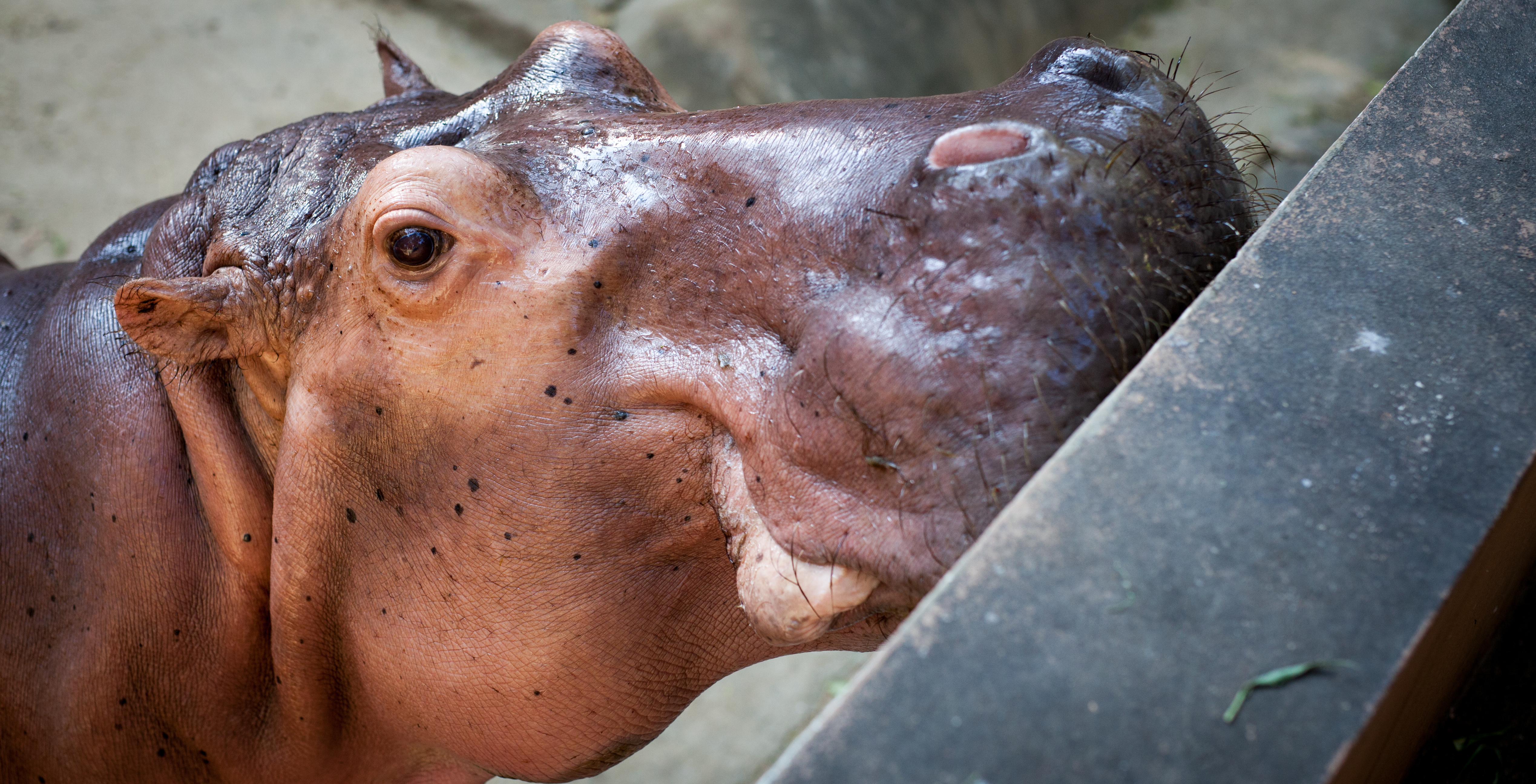 I love zoos. If the animals are treated decently, they're always a fun way to spend the day.
Most countries outside of the United States tend to have looser rules when it comes to interacting with animals so when I travel, I always try to seek out a zoo or aquarium – like I did in Kyoto.
The Chiang Mai Zoo is fairly big and is located on the side of a steep hill. This translates to a lot of walking, which wasn't necessarily a bad thing considering how cheap good food is in Thailand.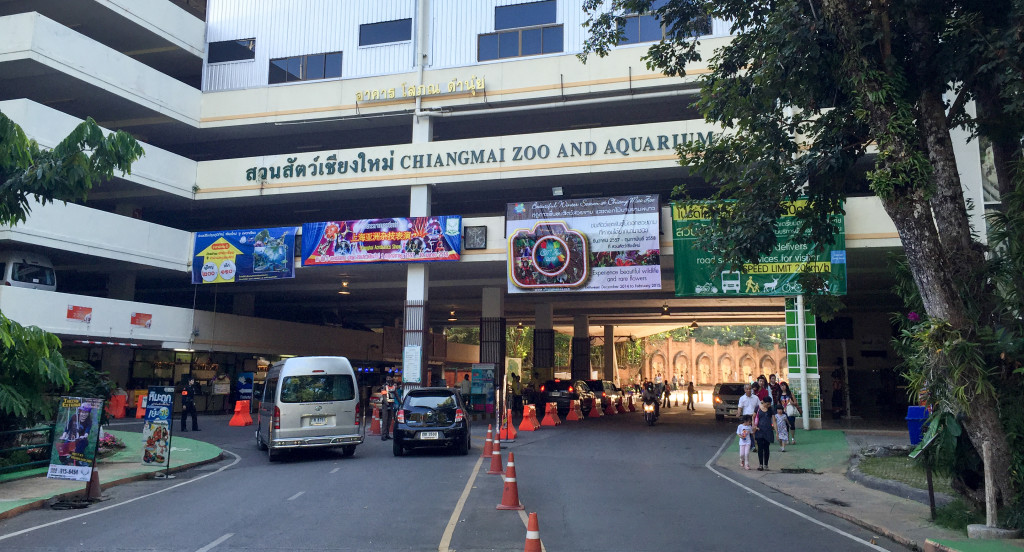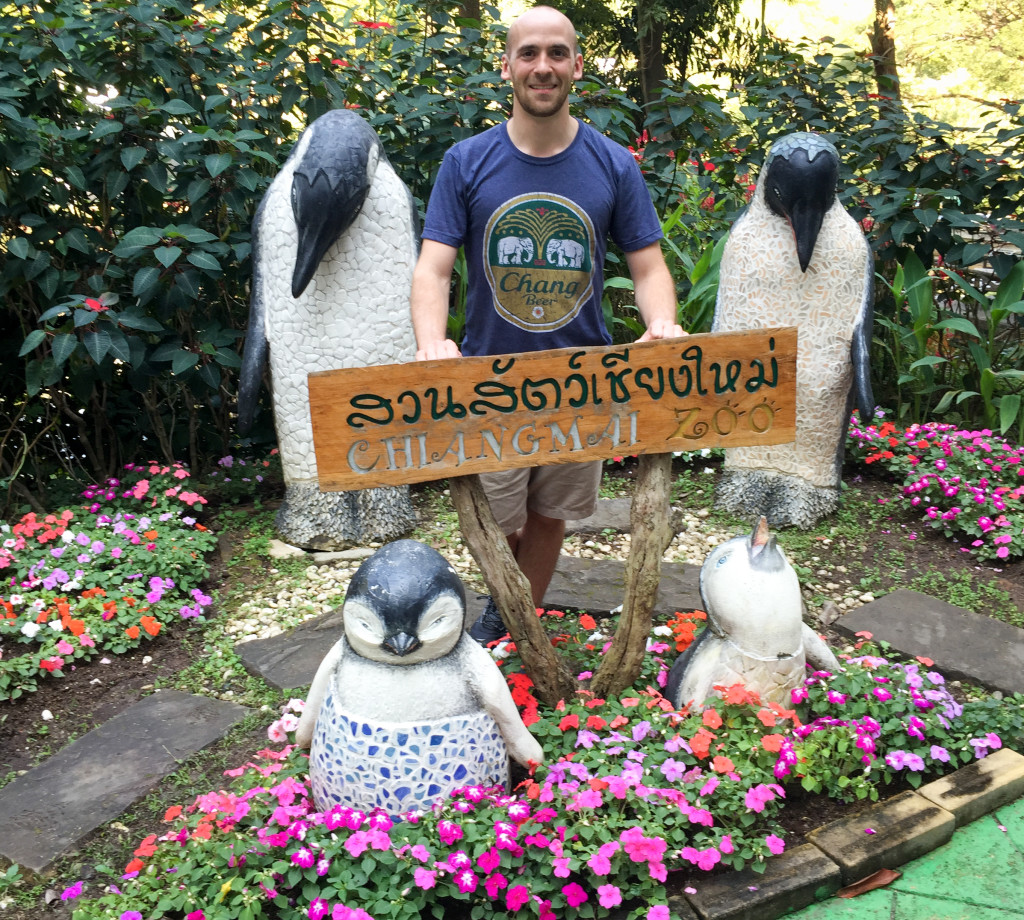 As soon as I entered, I went straight for the hippo exhibit, since I read you can get close and feed them.
Well, they weren't kidding.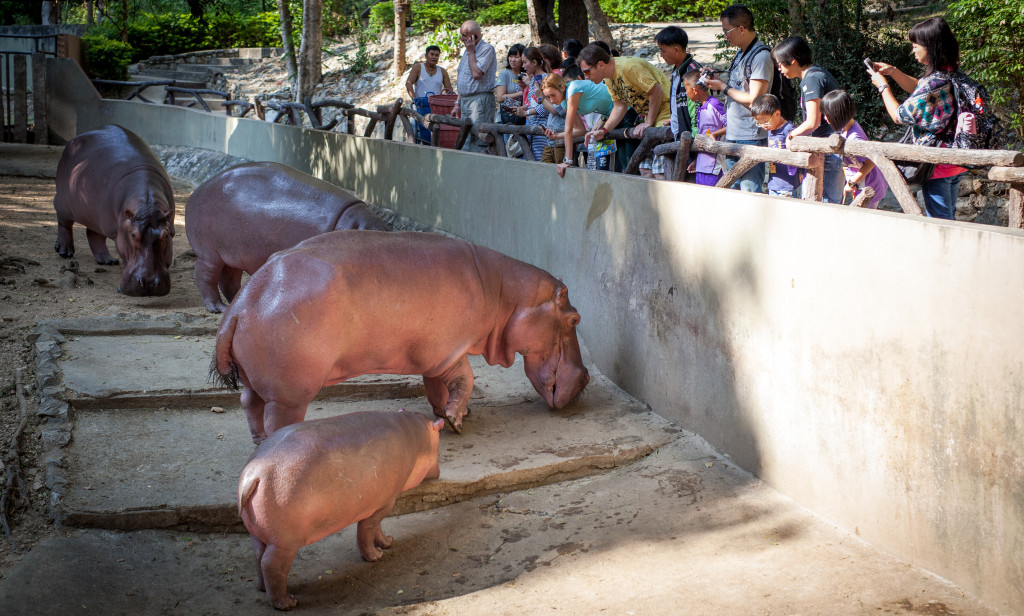 There's no way this would ever happen in the United States. Someone would probably let their kid get too close and then complain the wall should have been higher.
I quickly saw the food stand. You could get a bundle or grass or basket of vegetables for the steep price of 10 baht. That's 30 cents!! I think I spent more money on feeding the animals than I did admission to the park.
First was the grass.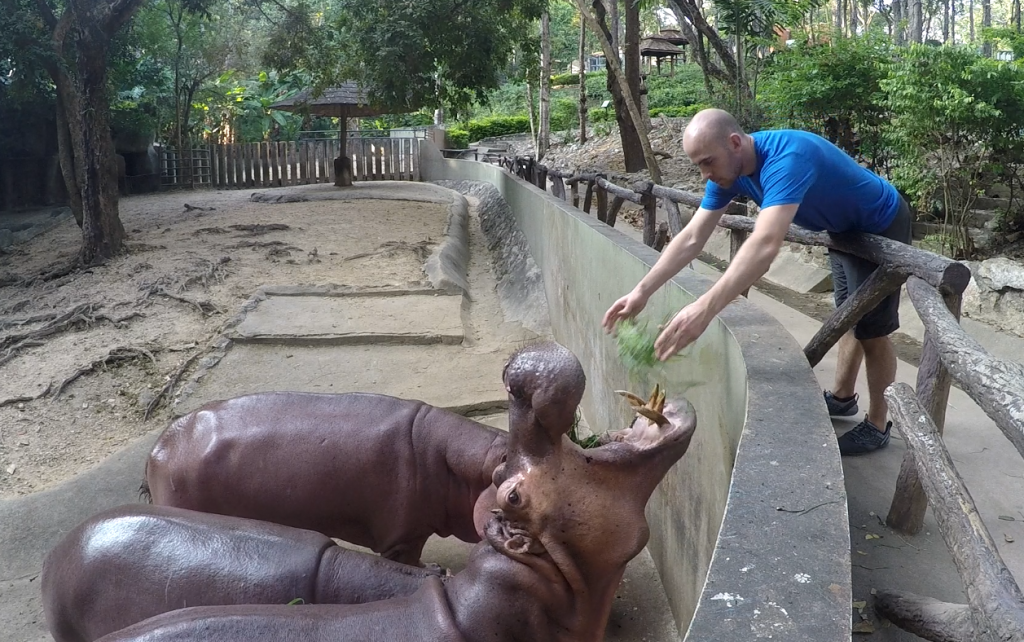 Funny enough, they eat just like in the table game "Hungry Hungry Hippos".
Seeing them up close was actually pretty terrifying. They are massive animals. And while they don't move very fast, their jaws look pretty intimidating. I read that hippos kill more people than any other mammal in Africa. Based off their teeth, I believe it.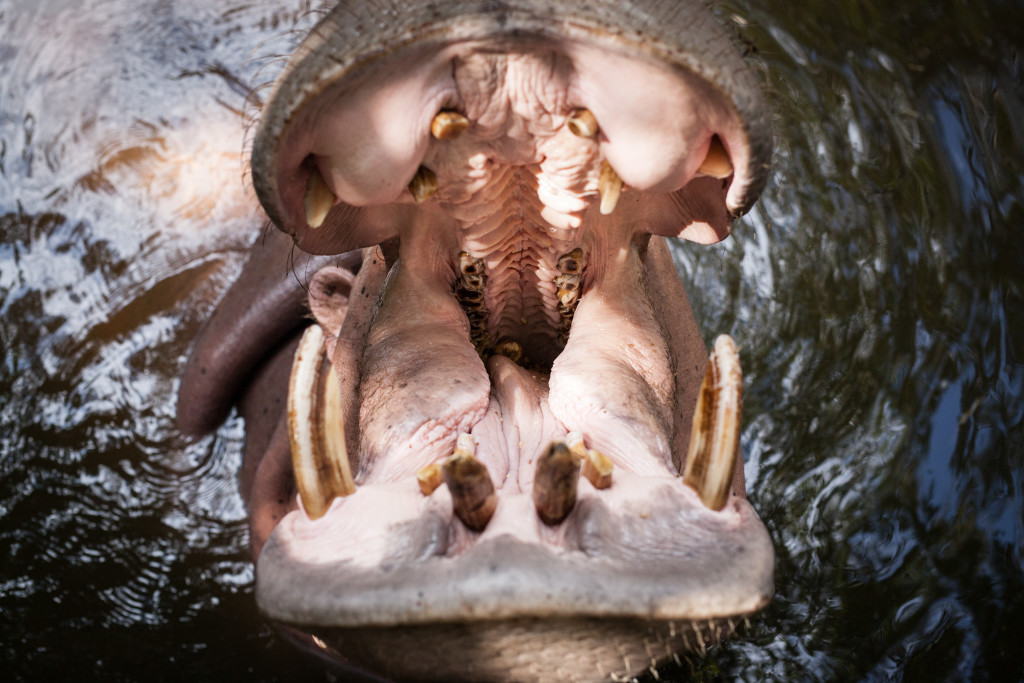 I'm not even leaning over that much – I could have grabbed one of their tongues if I wanted to!
While I was there, an employee brought over 4 large baskets full of mushrooms and dumped them in the enclosure. I've never heard something go 'om nom nom' as much as hearing a hippo eat.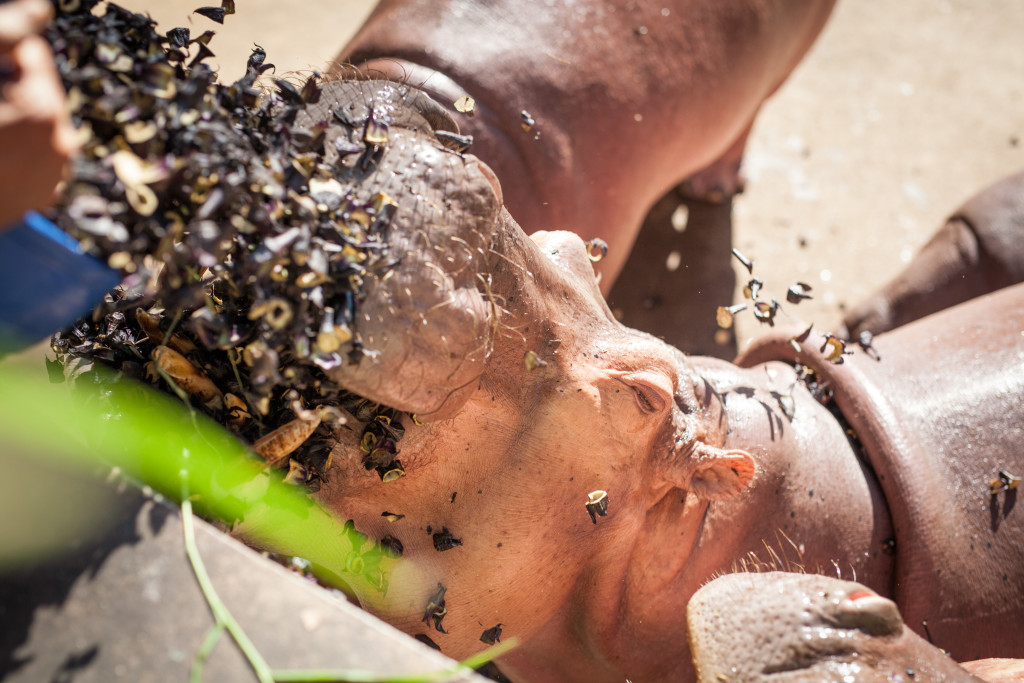 One thing that blew me away about the hippo exhibit is that there wasn't anyone supervising it. Sure you had the guy come out with food, but he quickly disappeared. The fact that you could get so close and no one was watching was a completely different zoo experience for me.
Next was the elephants. I stumbled on this accidentally on my way to the main elephant exhibit, but it was actually better than the main one. At this one you could give them food for the nominal fee of 20 baht (60 cents). Incredible.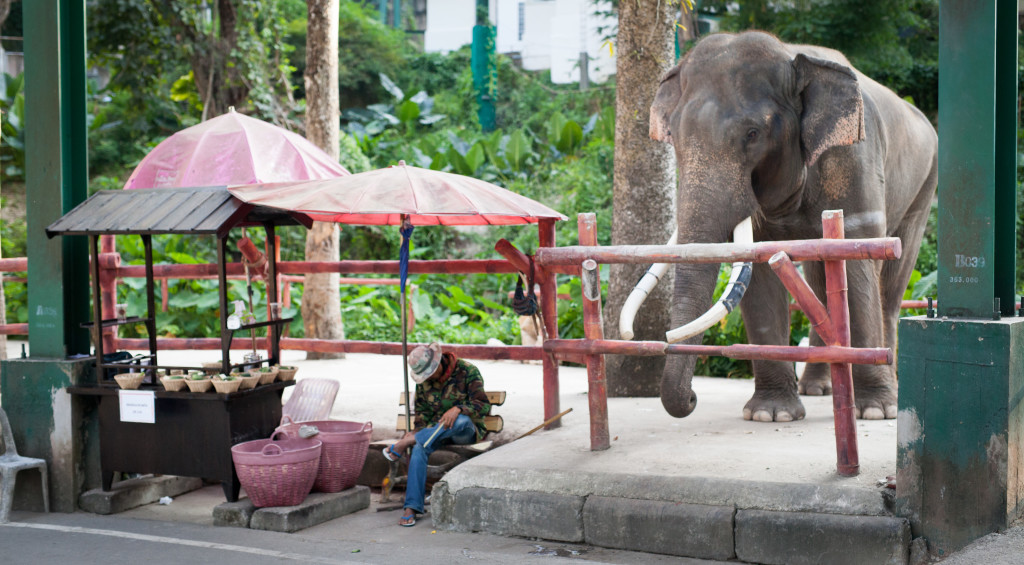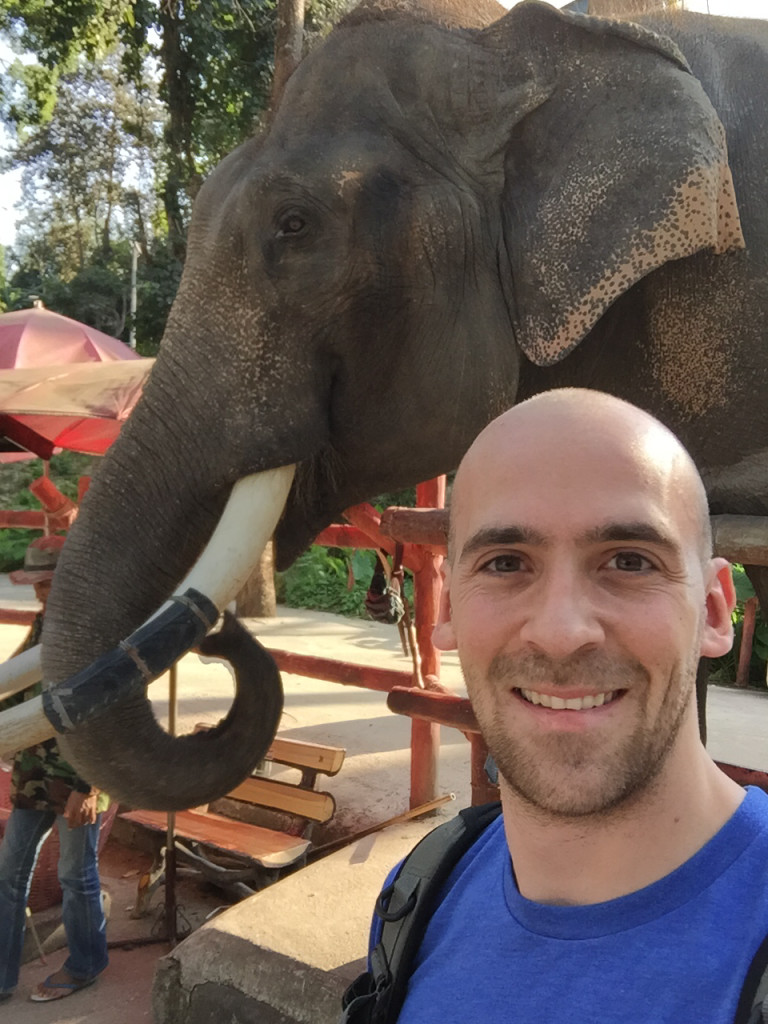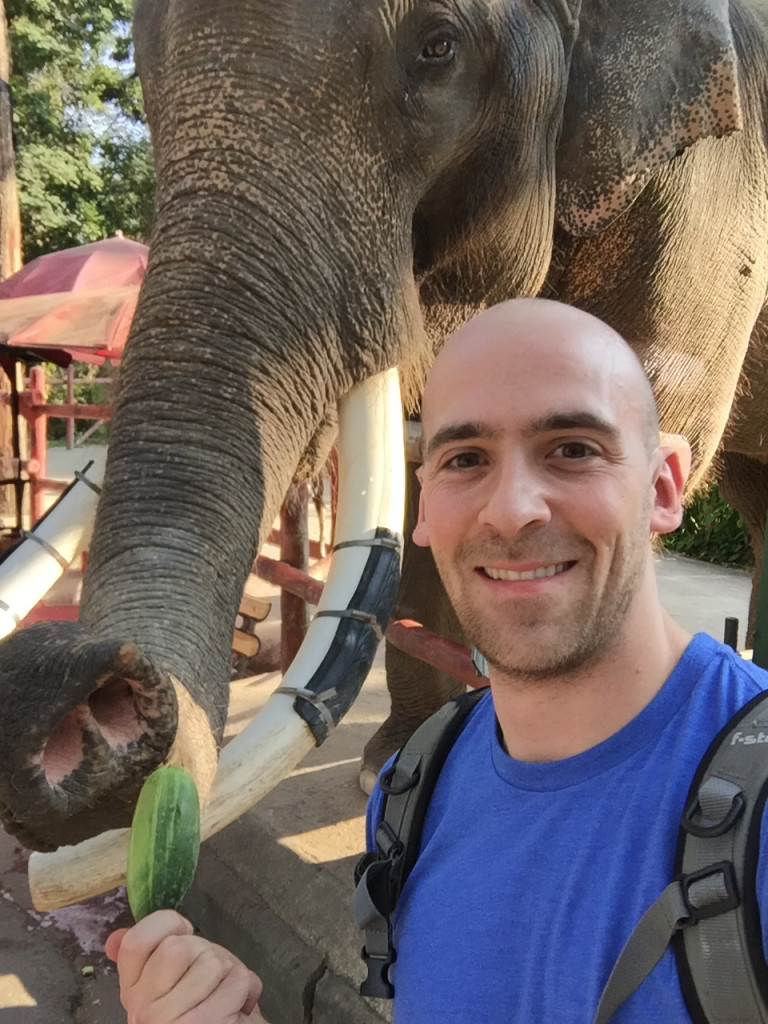 I ended up buying so many baskets that the guy manning the hut started giving me extra!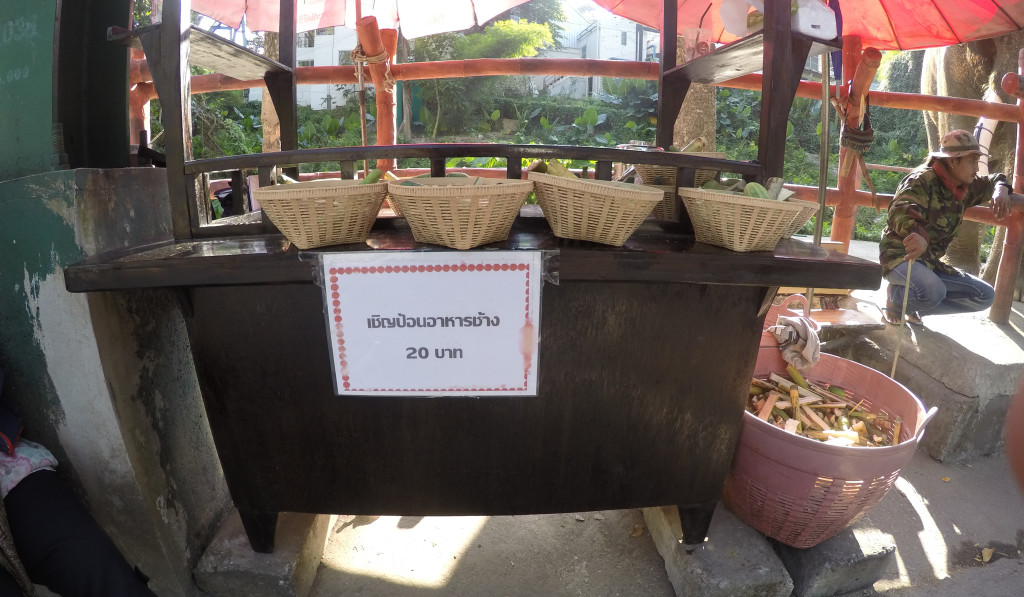 I made my way through the other exhibits, including the pandas and monkeys, neither of which was particularly impressive. The penguin exhibit was pretty disappointing as well.
But I discovered the giraffe exhibit and again I was rewarded with token baskets of food to buy.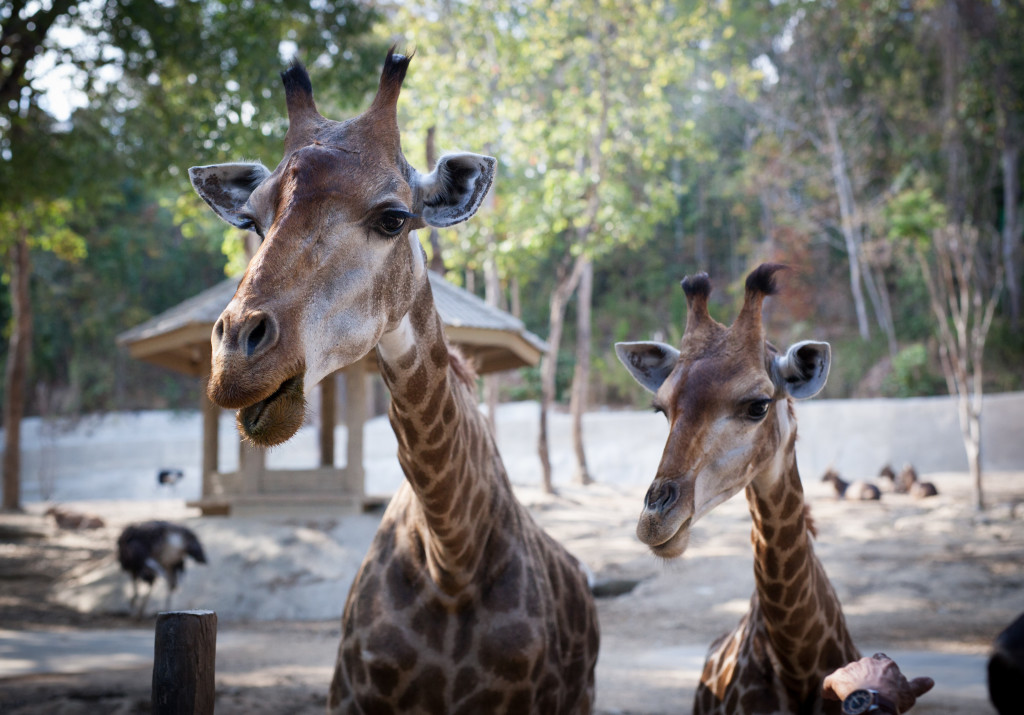 Like the other animals, you could get extremely close to them. I went with the usual – give them food out of your hand – but then moved on to something different.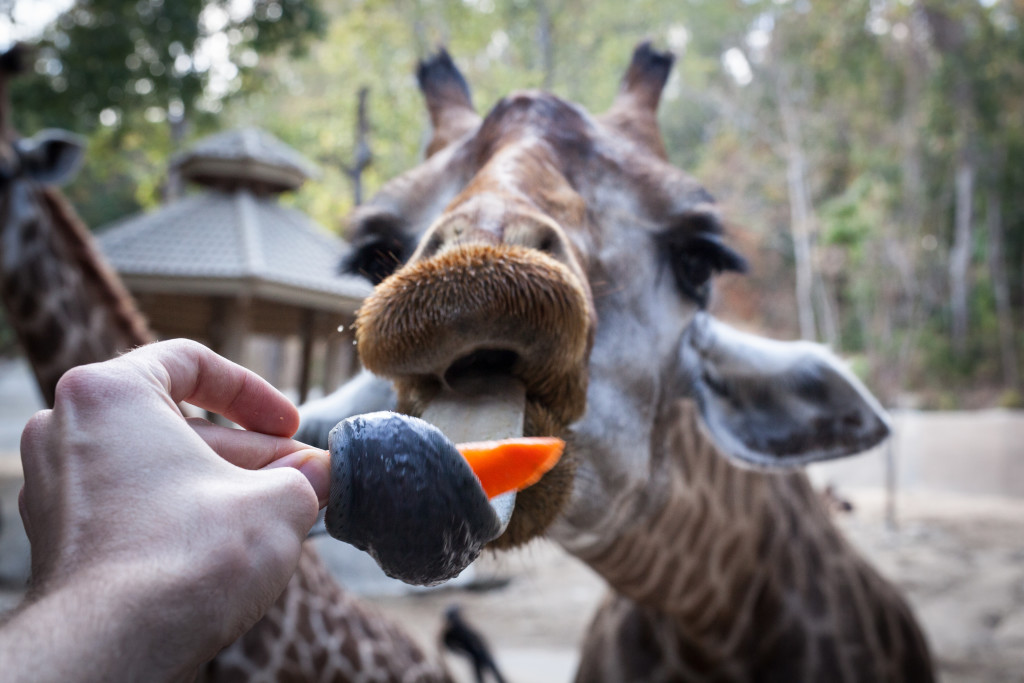 I walked around the rest of the zoo, but nothing could compare to feeding elephants, hippos, and giraffes – at a really cheap price too. After removing the giraffe slobber off my head, I headed for the exit.
Most people end up skipping the zoo in Chiang Mai, but I'd highly recommend it. Where else can you feed a hippo?!?
---
---