Celebrating in Munich

I woke up yesterday around 8:00am and went to the top of St. Peter's to catch a panoramic view of the city – climbing the 306 steps was worth it. I then went back to Mike's Bike Tours to rent a bike. I rode around the Englischer Garten for awhile and then got lunch at a beer garden. The Englischer Garten is one of the largest urban parks in the world, and at 1.4 square miles, it's bigger than Central Park.
There are a few man-made rivers going throughout the park with water being fed from the Swiss Alps, so the water is pretty cold (68 °F) and pretty clear too. I was planning on watching the Germany-Argentina game in the beer garden there, but it was already packed at noon, so instead I dropped my bike off and went to watch it at a bar next to my hostel. On my way back, I walked into a couple stores to buy a bathing suit to go swimming tomorrow, but they were too crowded; just about everyone was out in the streets. I left and just planned on coming back tomorrow (Sunday, July 4th).
After watching Germany win, I went out to rent a bike again, this time from the train station.The problem with the first bike was that I had to return it by 7:30pm, as they don't allow overnight rentals. I planned on taking a good amount of pictures at night, so this clearly wasn't going to work.
After renting the second bike, I started riding around the city and it was quite evident who won the soccer game. People stopped their cars in the middle of the road and blasted their car horns and vuvuzelas.I walked down one of the main avenues in Munich, the Ludwigstrasse, and it was absolutely packed.People were swimming in fountains and waving German flags.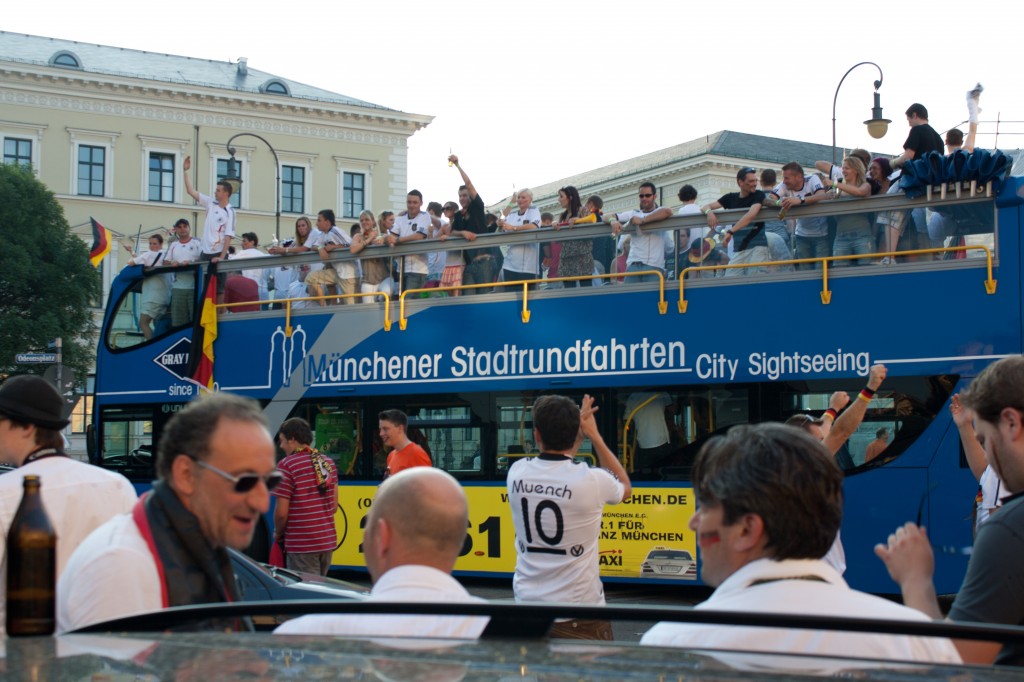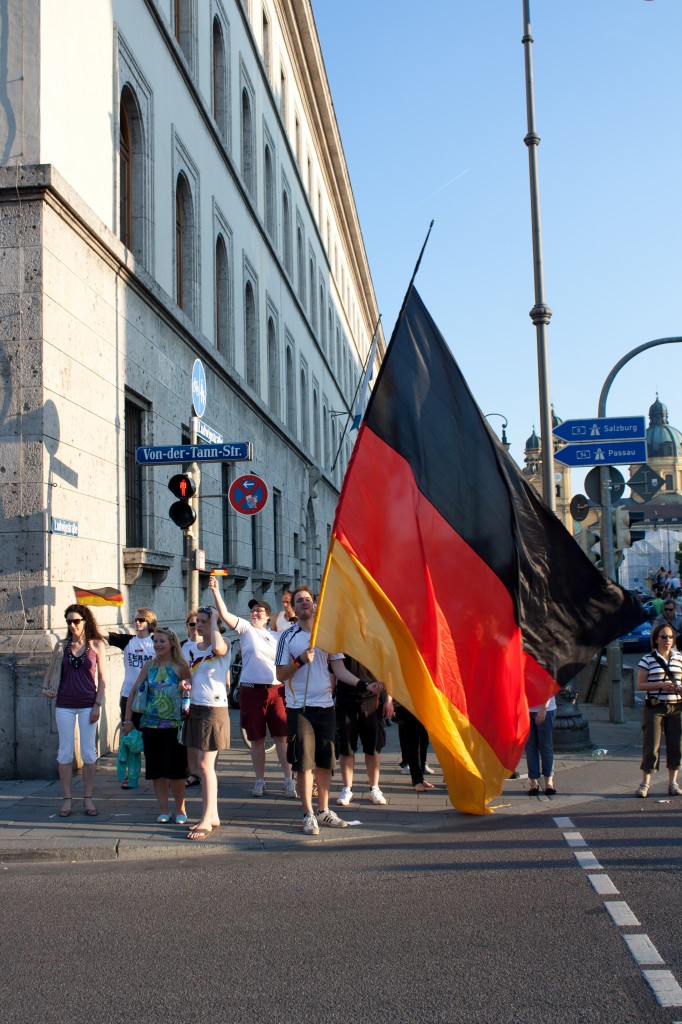 You can definitely tell this country cares about soccer a little bit more than the United States.I saw one kid get arrested and another one get his foot bandaged up after stepping on a broken bottle, but for the most part, it was pretty civil.
I biked around for the rest of the night, taking pictures of buildings and people swimming in fountains.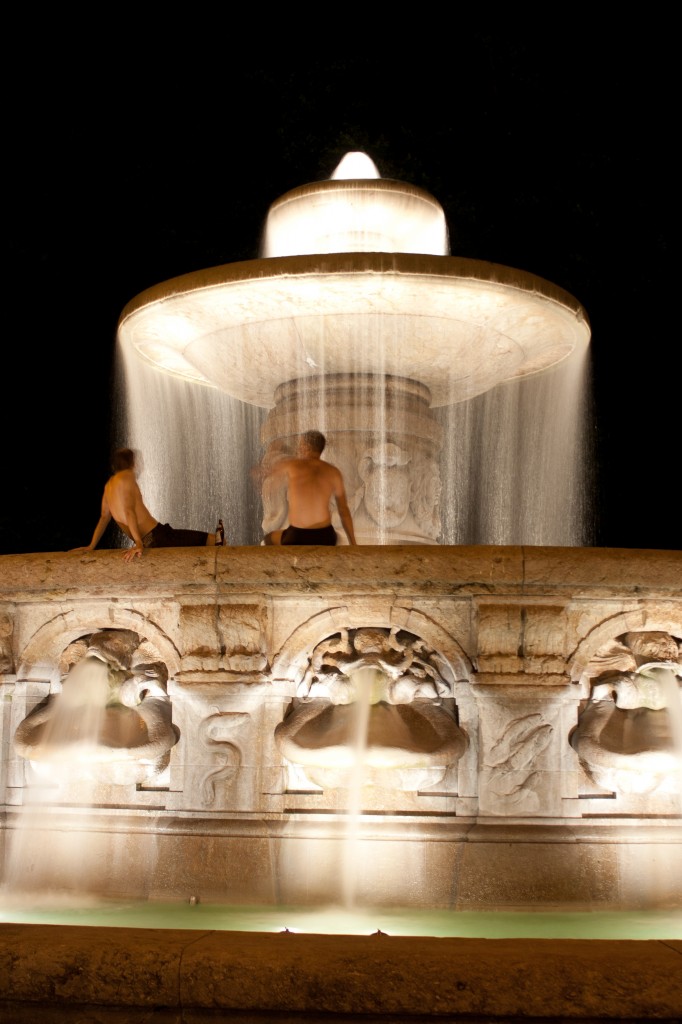 Tomorrow, I think I'm going to wake up early, buy a bathing suit, and then go swimming in the Isar River, the main river in Munich and then one that feeds all the smaller rivers at the Englischer Garten.
---
---