Bored in Innsbruck

I woke up around 7:00 am, as planned, and went downstairs to get some breakfast which had the best selection I've had on the trip so far. They had fresh fruit including kiwis, pears, and bananas, and about eight different types of juices. There was also plenty of meat and cheese, along with four different types of granola and yogurt. The hot chocolate was good too. They had little personal pitchers which you filled up with hot milk, and small dishes that had chocolate in them, to make your own once you got back to your seat.
After breakfast, I did some laundry down the street which took about an hour. You pay by the
weight
mass of your load of laundry; they have 7, 13, 18, and 25 kg machines. Not quite sure where they get the weight from though. You would think they would do it by volume, but apparently not. The good thing about packing light is that you only have to do one load of laundry; 3 Euros for washing and 3 Euros for drying isn't too terrible, but definitely more than back home.
After finishing my laundry, I went back to the hotel, took a shower, and then went out to explore the city. I stopped by the Cathedral of St. James and took some pictures inside. I went to the front row, set up my tripod, and got some nice pictures near the front of the church.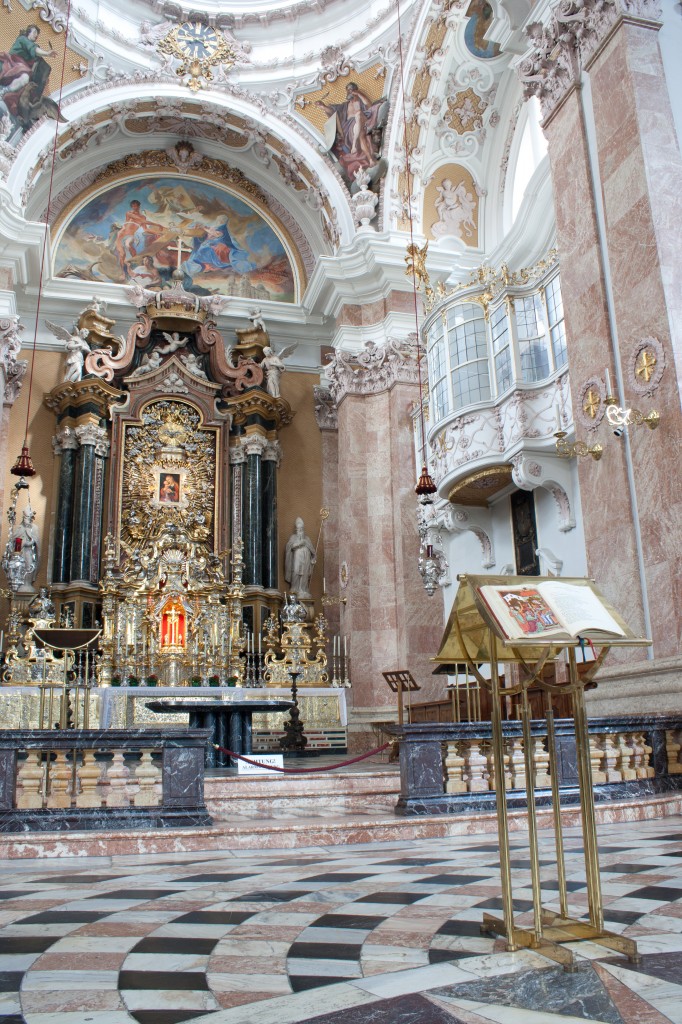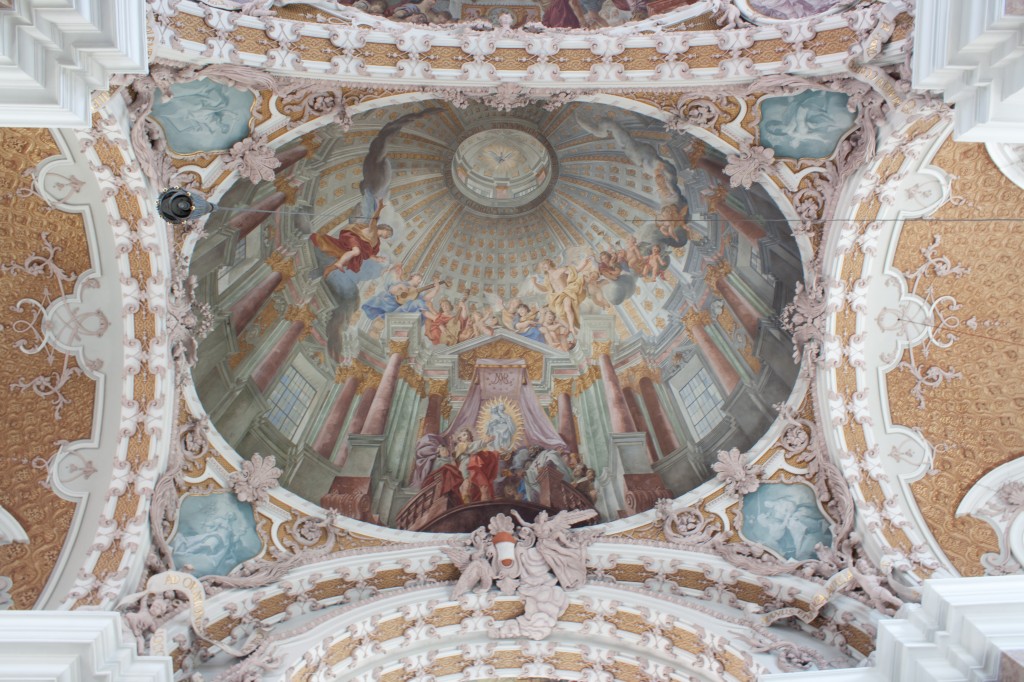 I got asked to put my tripod away when I took it out at St. Peter's Church in Vienna, but no one at St. James said anything to me.
I left the cathedral about 45 minutes later, and after I saw it was raining outside, I went back to my hotel room. Innsbruck is a city that is known for its landscape rather than museums, so when it's overcast and raining, there's not a lot to do. The rain finally let up around dinner time, so I got some pizza for dinner and then took pictures of the river and mountains near sunset before going to bed. It's nice not being on a strict schedule since the weather doesn't always cooperate.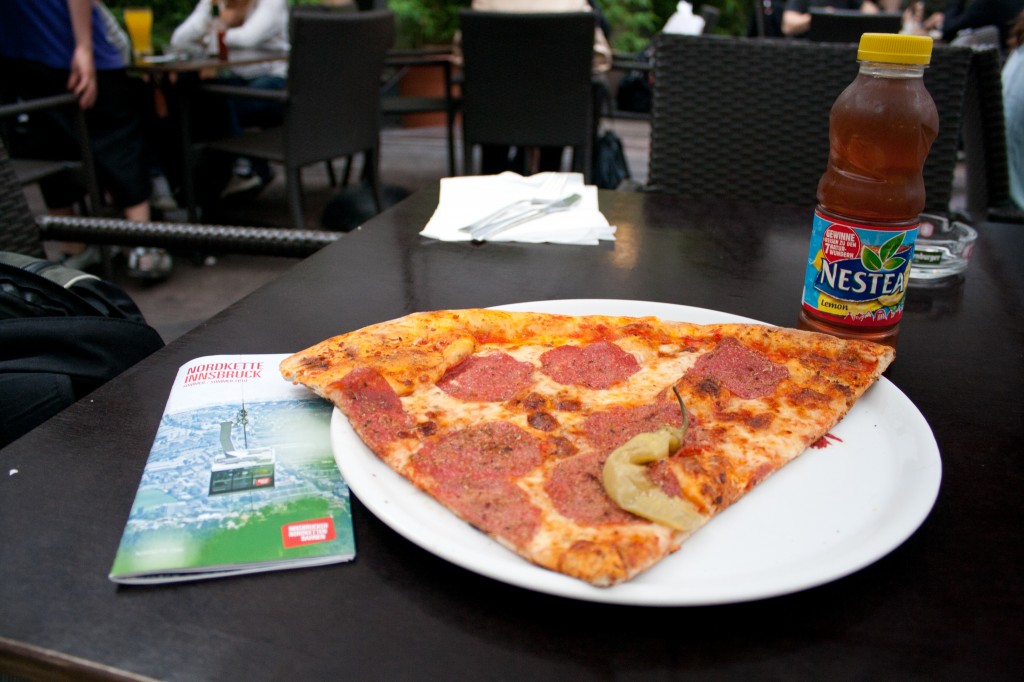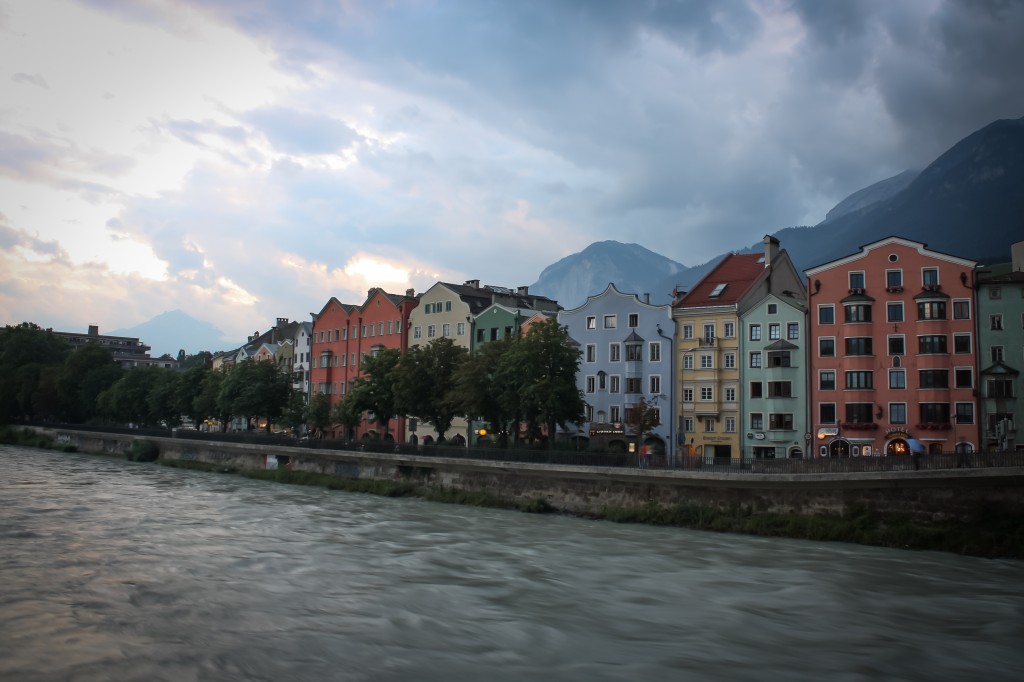 ---
---