Dubrovnik is gorgeous, but confusing!

After arriving in the Old Town of Dubrovnik, I first tried to find my hostel. Not as easy as I hoped.
I should have printed out a map or directions, but I just got lazy and didn't. Dubrovnik reminds me of Venice: a lot of stairs, narrow side streets, and very easy to get lost. I ended up asking two different people for directions, one of which didn't speak English. But I went up to a waitress and said, "I have no idea where I am" with a half-smile and showed her my guidebook map. She was very helpful and pointed me in the right direction and I found my hostel soon after.
My hostel is pretty nice even though it's a bit of an uphill climb (read: stairs. again) to get there. There's no AC, but you really don't need it. I read that it's really hot and crowded in Dubrovnik during summer, but my experience has been pretty pleasant so far. Warm and not too many people.I'm sharing the 3rd floor (did I mention the stairs??) with 5 others, one is from California, the other from Australia, two from Toronto and I haven't met the sixth yet. It's nice talking to them because you can get tips on places you're about to go next, since it's likely they just went there.
Our room has lockers that you can put your bag in, but most people just leave them out (likely with their passports inside). The backpacking community is pretty trusting, but I still lock mine.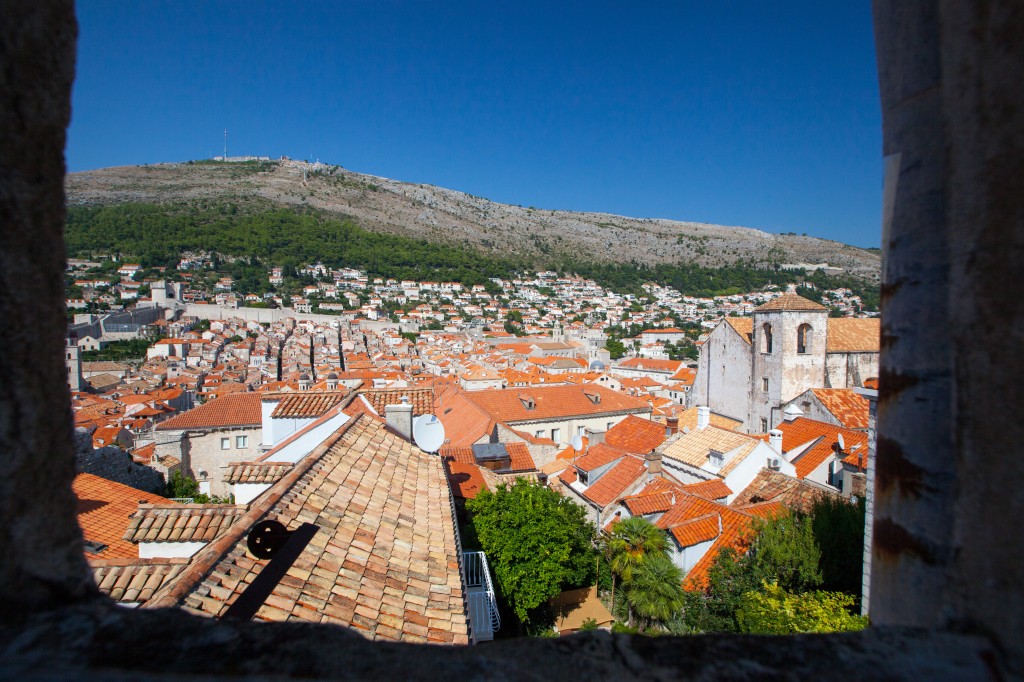 After showering and feeling much better, I explored Dubrovnik. I climbed the stairs to Fort Lovrijenac which has some great view of the Old Town. It was built in the 11th century, and cost about 30 kuna ($5) to get in. So far Dubrovnik isn't as expensive as I thought.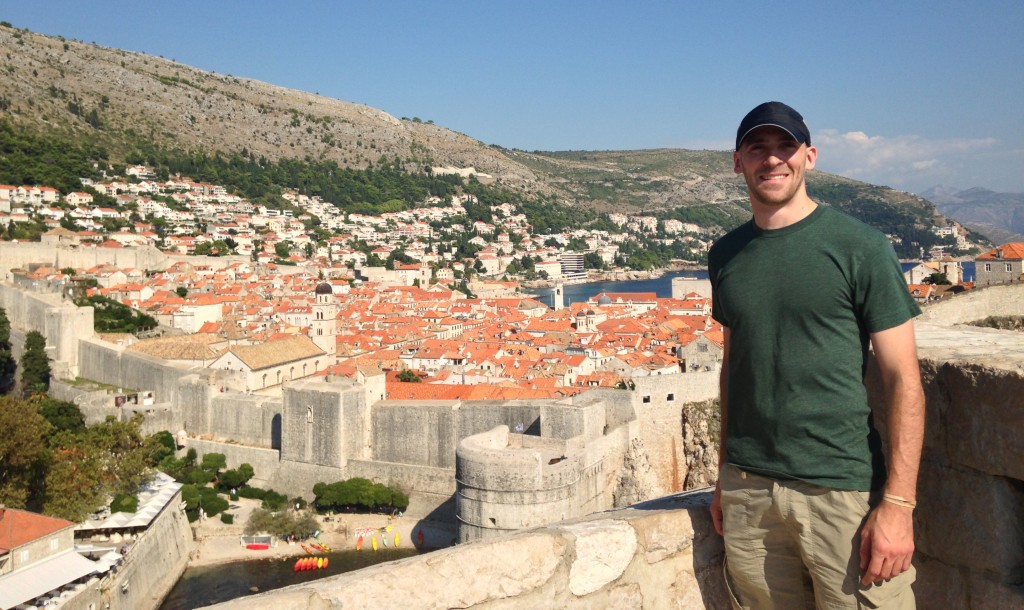 After the fort, I sat down and sketched a bit. I brought a small moleskin notebook and decided sketching some of the places I see would be a fun thing to do. No pictures for that yet until I get better…I did grab some pizza which was my first real meal in a while.
I followed the pizza with a visit to a grocery store. I went to buy some fruit, but didn't realize you had to weigh it and print out a barcode before you get to the register. So after waiting in line, I went back and weighed the kiwi and banana. The girl was really nice about it – I'm sure a lot of Americans make that mistake.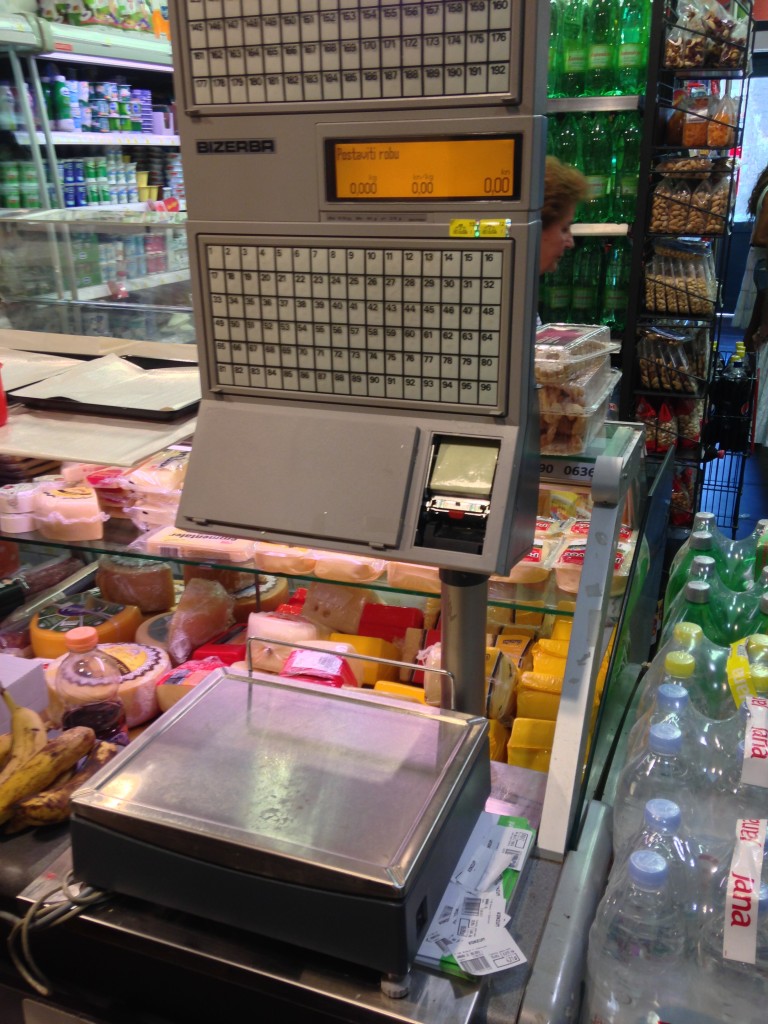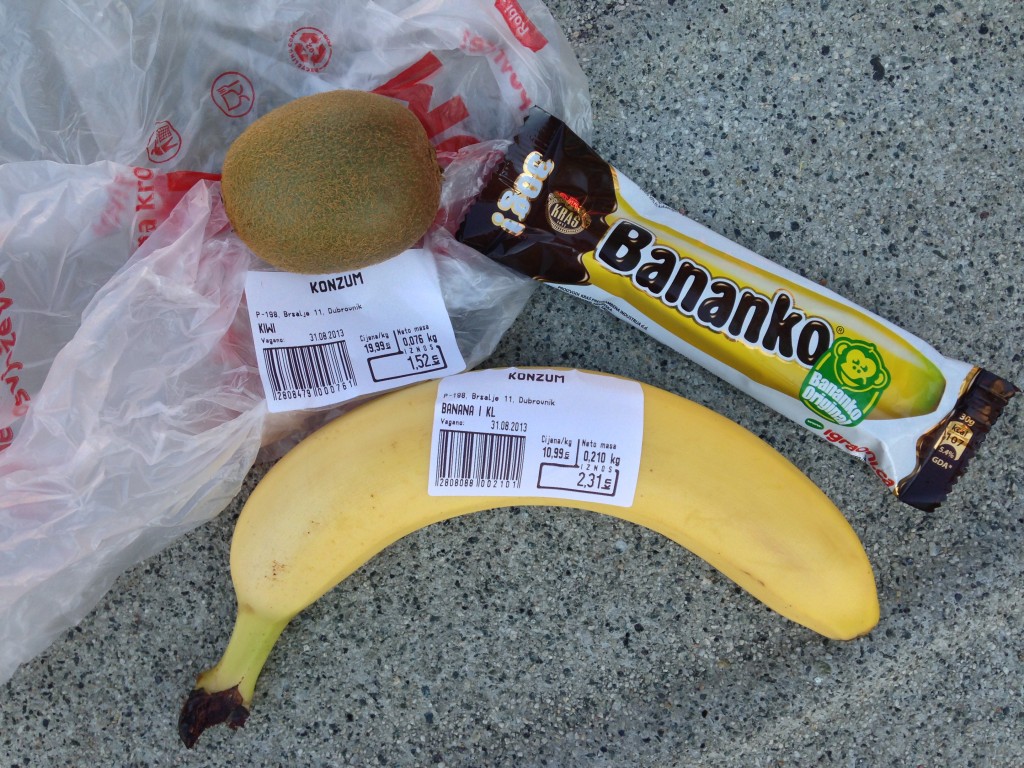 Funny enough, I made this same mistake in Lucerne, Switzerland three years ago – you think I'd learn!I ended up walking around the city walls and then getting some more pictures. I originally planned to do that tomorrow, but I had some extra time and wanted to get some pictures with the sun setting.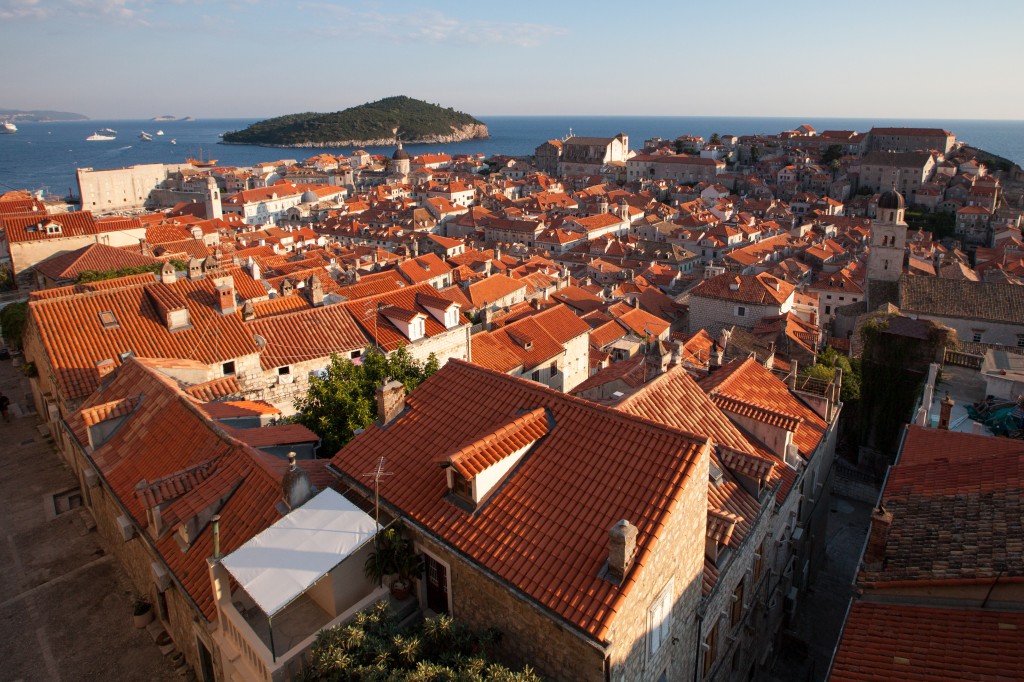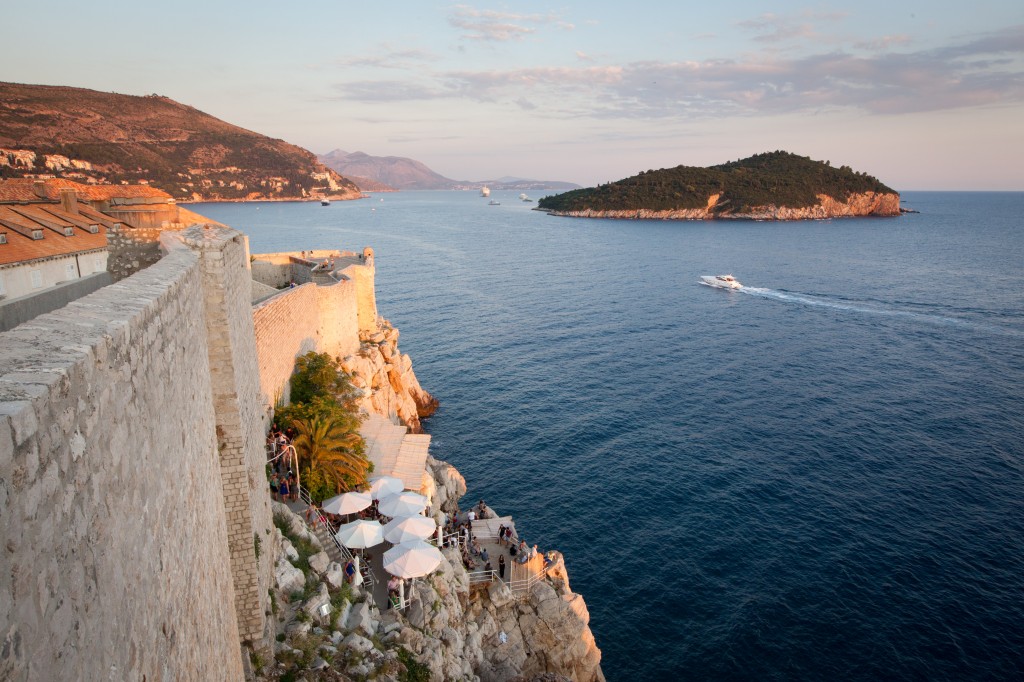 Finally, I got some ice cream (hazelnut and banana) then got some pictures of the harbor once the sun set.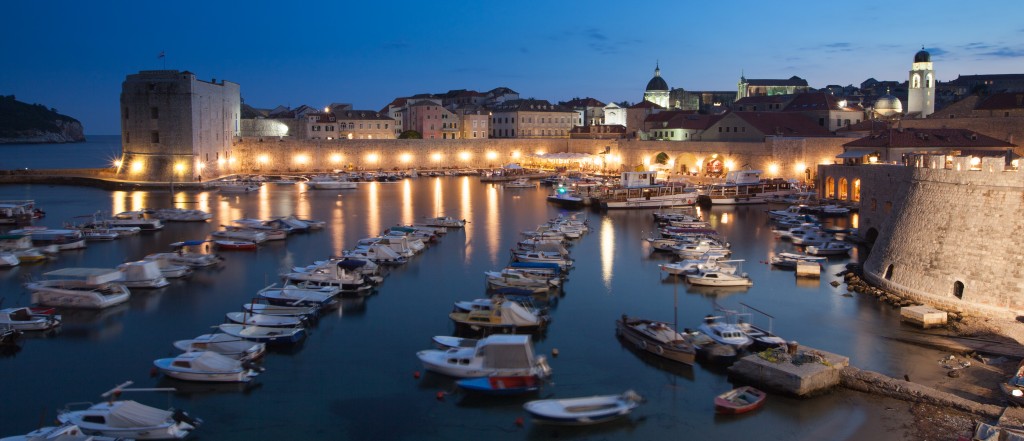 I'm so tired writing this that I close my eyes while typing and then fall asleep for 10 minutes before I wake back up. I'm going to catch up on some sleep – hopefully should have another post and more pictures tomorrow.
Cheers!
---
---