A gym membership then Krispy Kreme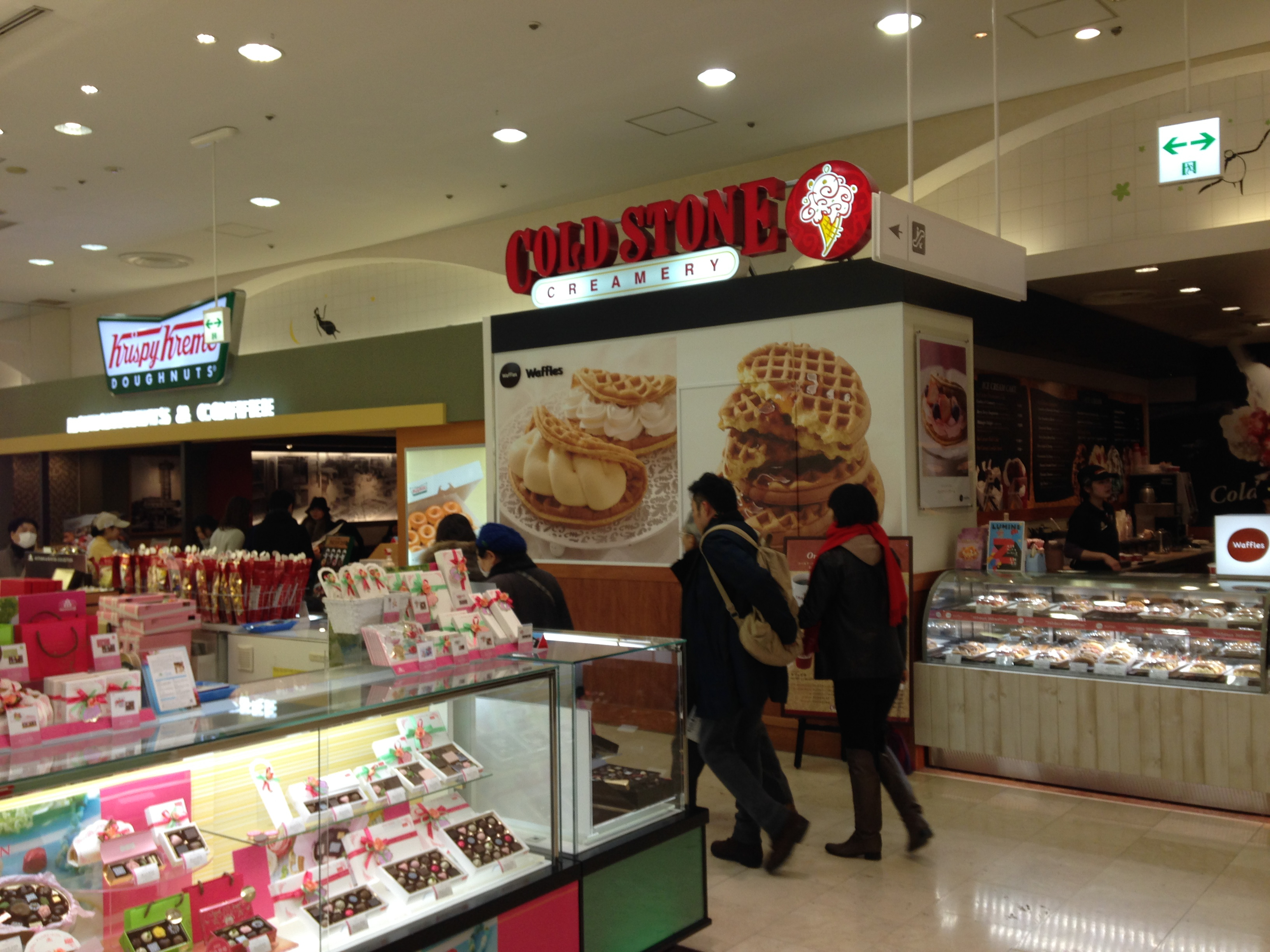 Saturday I decided to find a different gym and do some shopping.
I did more research online earlier in the week and found out the Gold's Gyms in Japan have squat racks. The closest one to me was located in Hachioji, 30 minutes away by train. Looking up the hours online, it looked like it was going to work. I could pay in cash and it was going to cost about $600 for six months.
I set out Saturday morning and after grabbing another bagel at Hoops, I took the train south to Hacioji. After a little bit of trouble finding the gym, I finally locate it on the 7th floor of a building near the train station.
Luckily, the receptionist spoke English. I asked for a six month membership and she confirmed I could pay in cash. I asked to look at the squat rack to double check it would work. She started to lead my toward the gym area, but she told me that I couldn't wear outdoor shoes inside the gym. They had shoes you could rent, but you couldn't wear any outdoor shoes inside the gym area. And no shoes at all were allowed in the locker room.
I read about this before I left for Japan and purchased a new pair of minimal running shoes just to wear inside the gym. I was about to get them out when she gave me a pair of slippers about 3 sized too small to wear instead. She led me to the gym area and being careful not to slip, I looked around. It was going to work.
Happy with the equipment they had, I filled out the paperwork. She explained the Japanese form to me as I filled it out.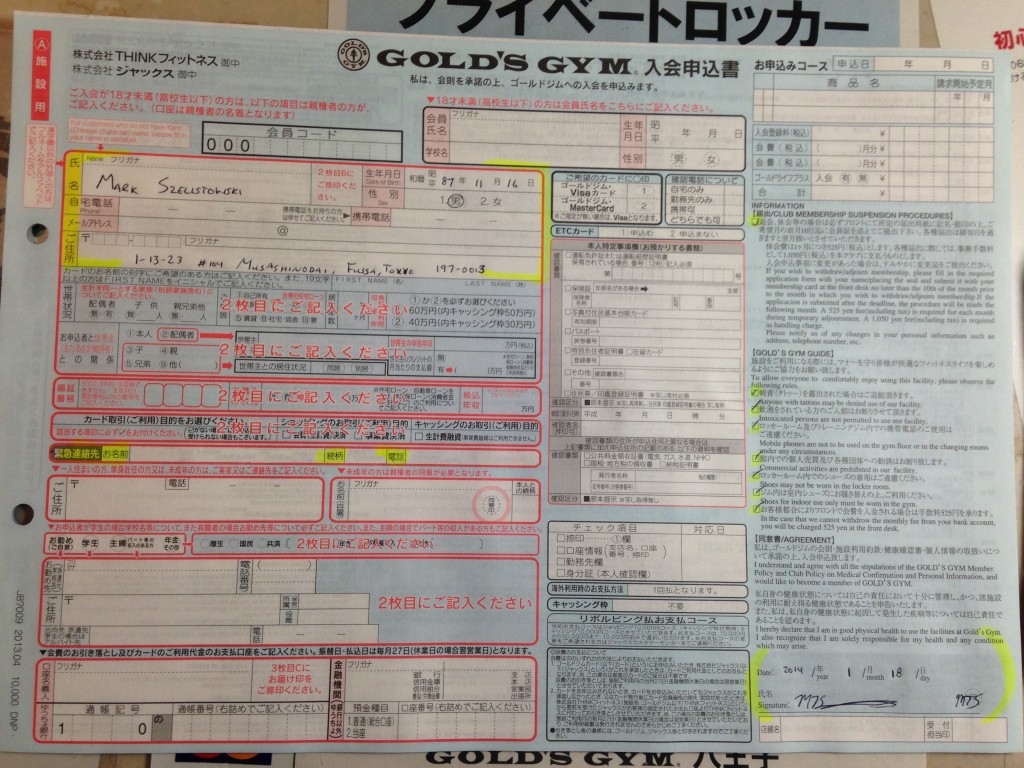 She explained the rules to me, pointing out the important ones: 'No cell phones in the gym or locker rooms' and 'No outdoor shoes allowed'.
I managed to get a workout in, but it took some time converting from pounds to kilograms. Since there's no phones allowed in the workout area, it was back to old school pencil and paper. Since then, I've added a conversion chart in the back of a notebook I'll use to record my workouts.
I hope to get my lifts back to where they were two months ago; the holidays and taking a break from the gym were not kind to me. I'll soon test my 1 rep maxes on three lifts: back squat, overhead press, and deadlift, and then add them together. I hope to add 100 pounds to that number in the next six months.
After the gym, I stopped by Tachikawa to do some shopping. As I mentioned earlier, Tachikawa is fairly big and it even has a monorail that reminds me of Epcot.
But my main purpose of coming here was to shop at Uniqlo, a large clothing chain based in Japan which is similar to H&M.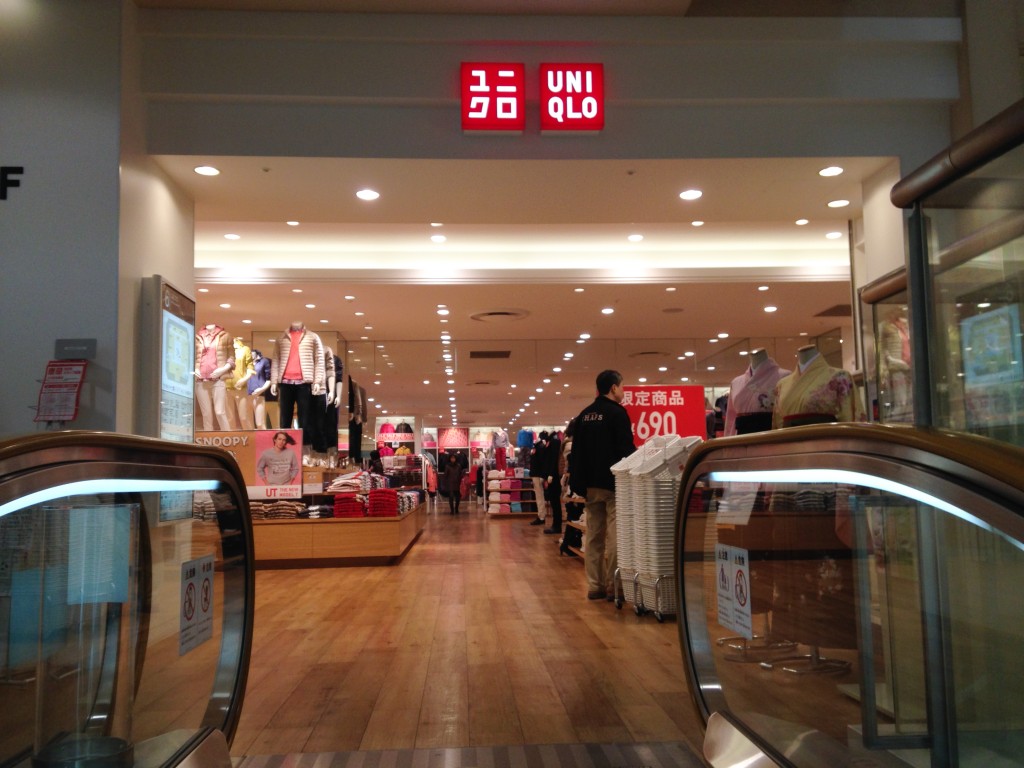 I've visited the Paris and New York stores before so I knew what it was like. However, I wasn't expecting to have to take off my shoes in the fitting room. That's Japan for you.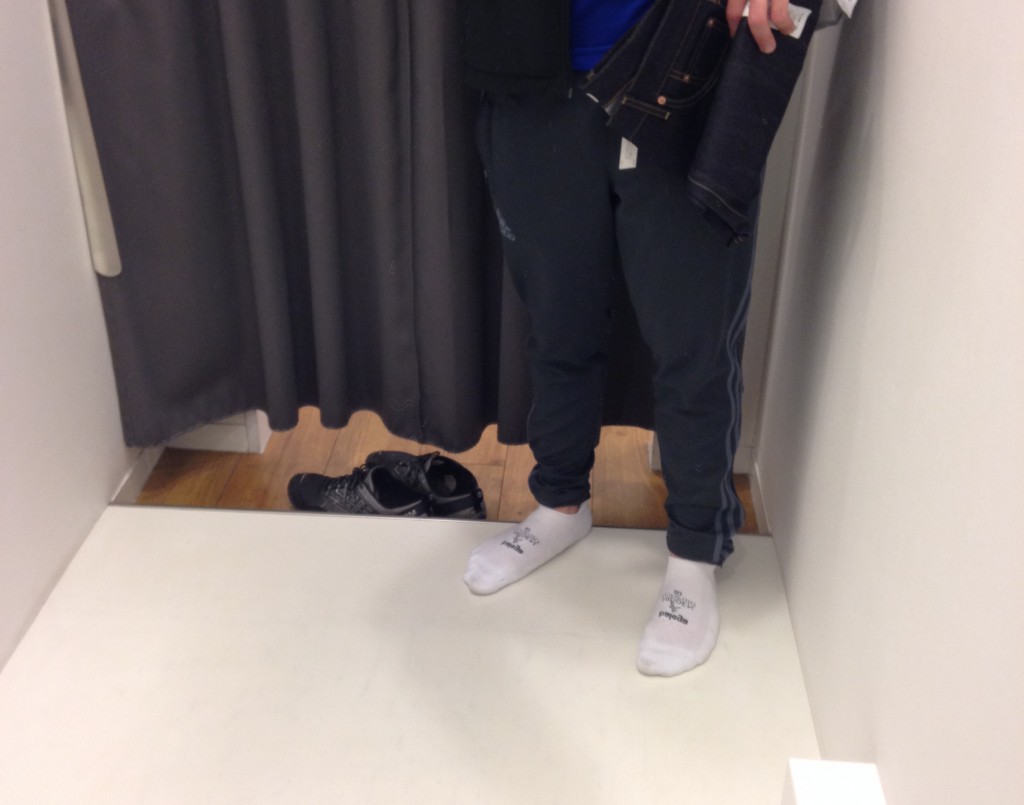 I picked up some raw selvedge denim and athletic pants and went to find something to eat. At the bottom and top floors of most shopping buildings (6-12 stories tall with different stores on each level), there's always a group of restaurants. I first went to the top and got a large order of pasta – to be eaten with chopsticks of course.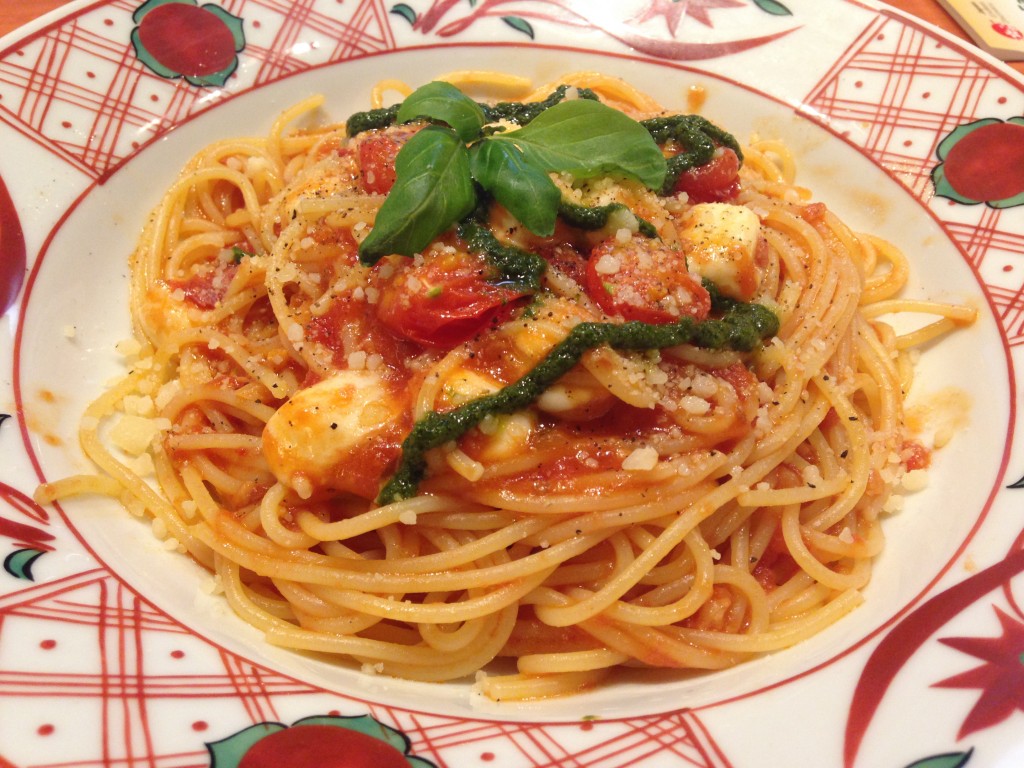 At the bottom of the same building, I found a Krispy Kreme, Cold Stone Creamery, and a Starbucks. Looks like I found my mini-safe haven in Tachikawa.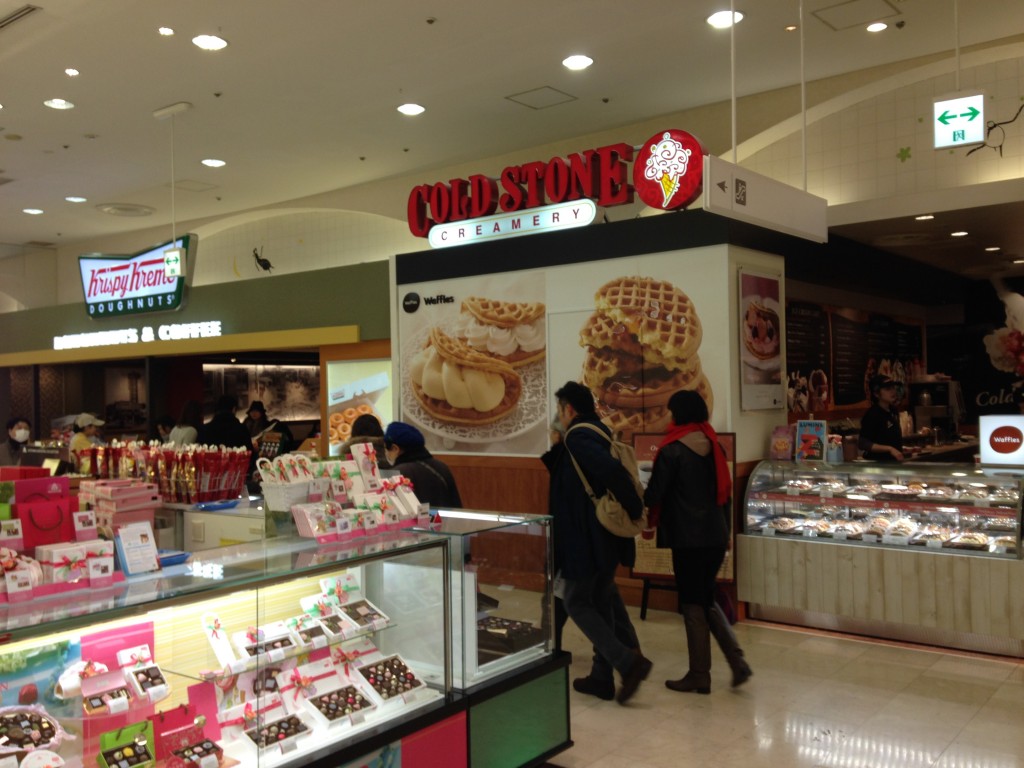 I shamefully grabbed a doughnut and a Frappuccino (not less than 2 hours after leaving the gym – oops) and then took the train back to my apartment for the night, my body surely confused on what just happened.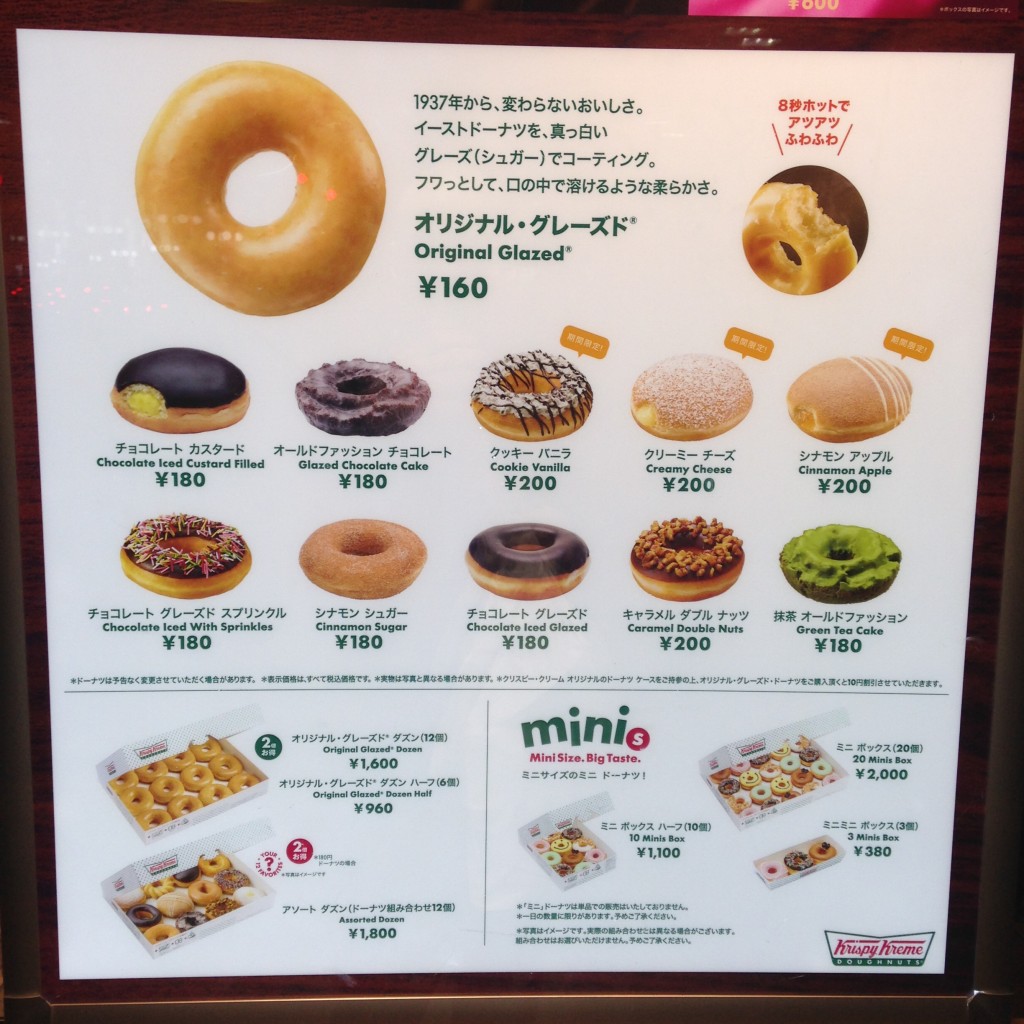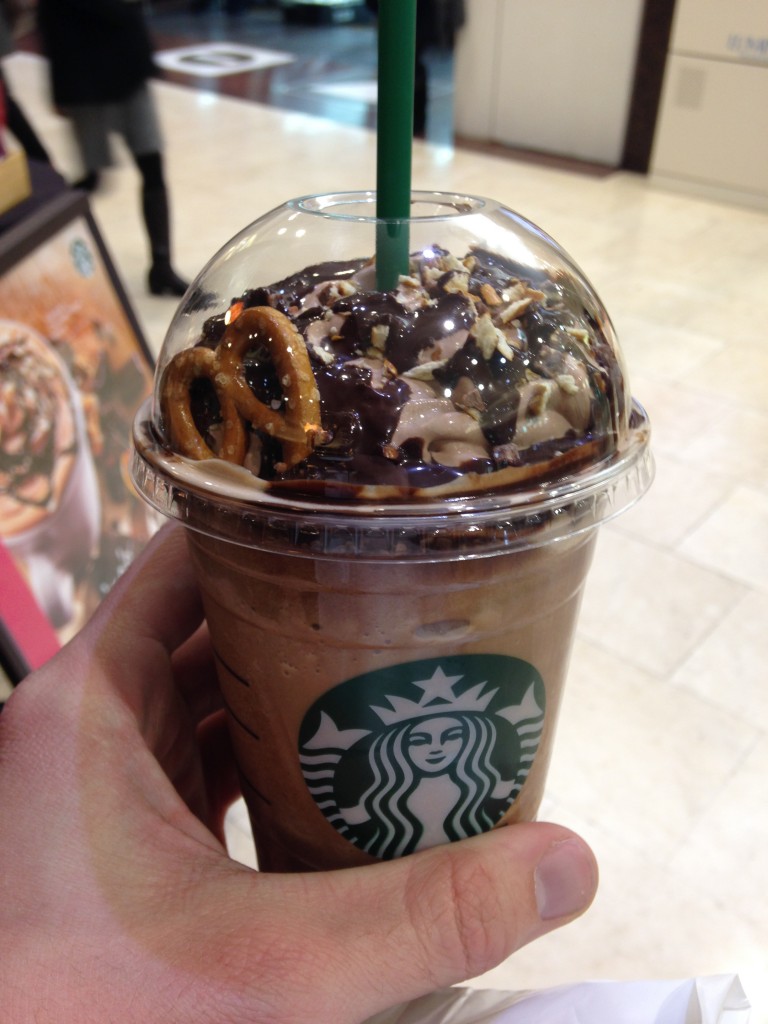 ---
---