First full day in Mostar – tour with Batas

I decided to take a tour of the local area with Batas, the brother of the woman who runs the hostel. I originally was going to rent a car and do many of these things by myself, but decided this would be a better choice. Here are the highlights with links and pictures; I didn't get too take many pictures, so where possible I included the source.
Our first stop outside of Mostar was the town of Medjugorje, a popular Catholic pilgrimage site due to apparitions of the Virgin Mary. Six local children saw the Virgin Mary about thirty years ago and it has been a religious site ever since, but its not recognized by the Vatican. Our guide tells us nothing was here 30 years ago until the children saw the apparitions.
Next we stopped at Kravice Falls to go swimming. There were 9 other 20-somethings on the tour, 5 Australians, 2 Americans, 1 Briton, and 1 Turk – it was a lot of fun climbing and jumping in the waterfalls with them.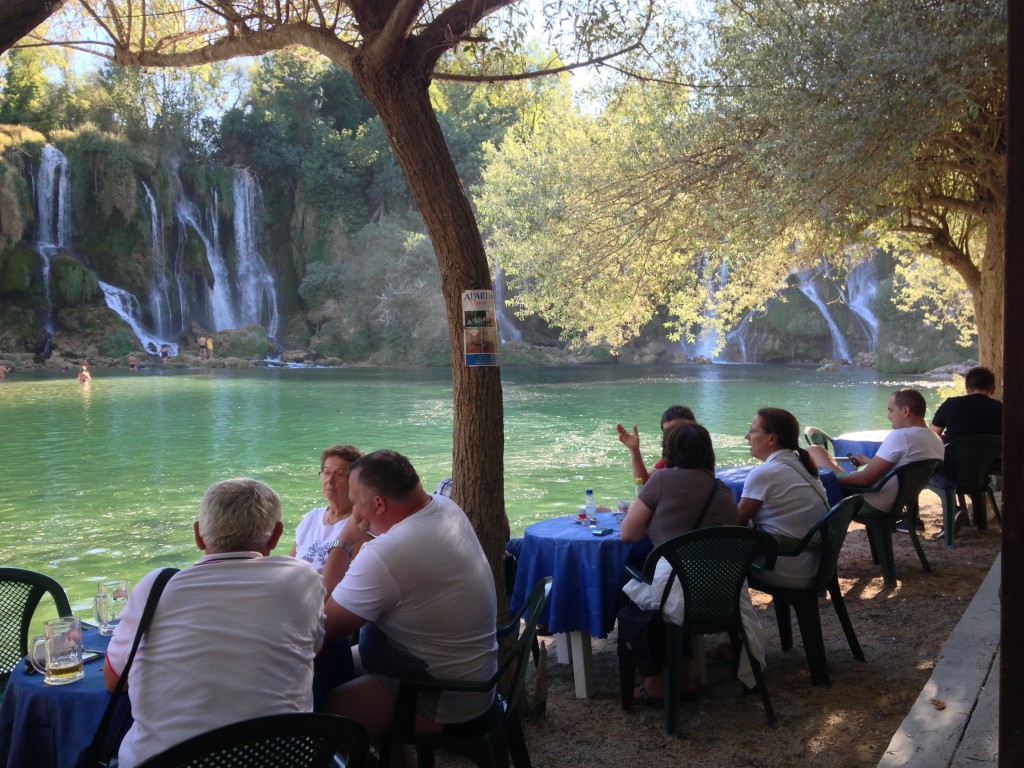 From there, we went to Počitelj, a historic town southeast of Mostar. Bata gave us a history lesson as we watched the sun set behind the hills.
Afterwards, we were welcomed into a older woman's house (one of 12 remaining families who still live here). She prepared some fruit and Bosnian coffee. I ate my first fresh fig which was really good!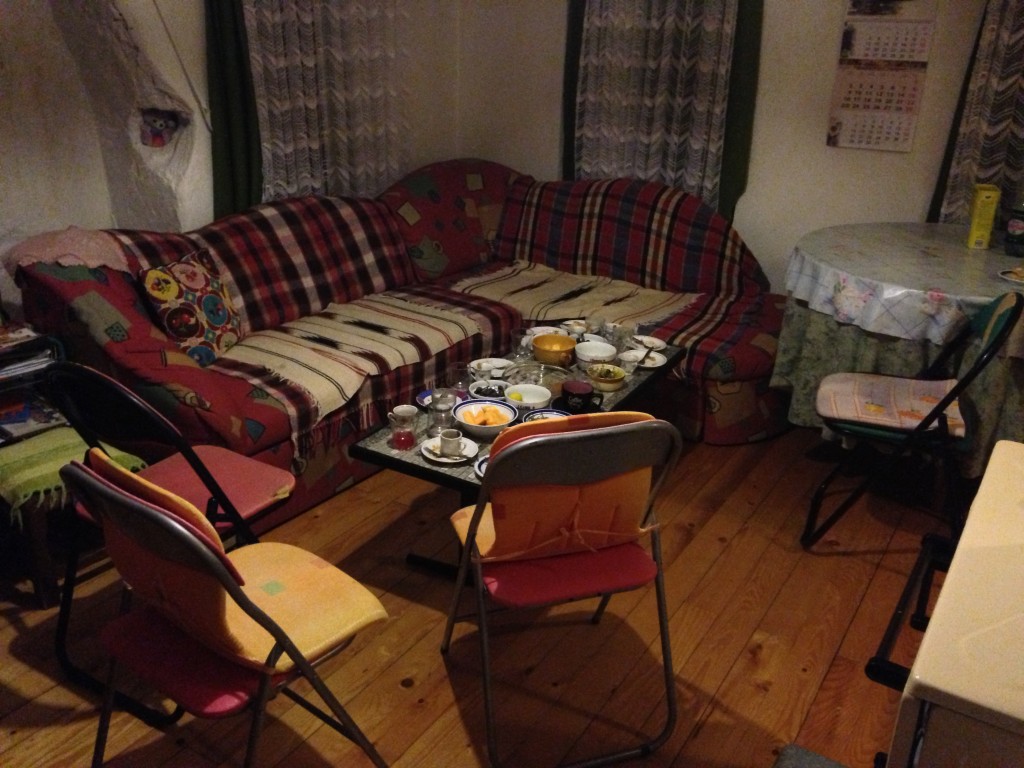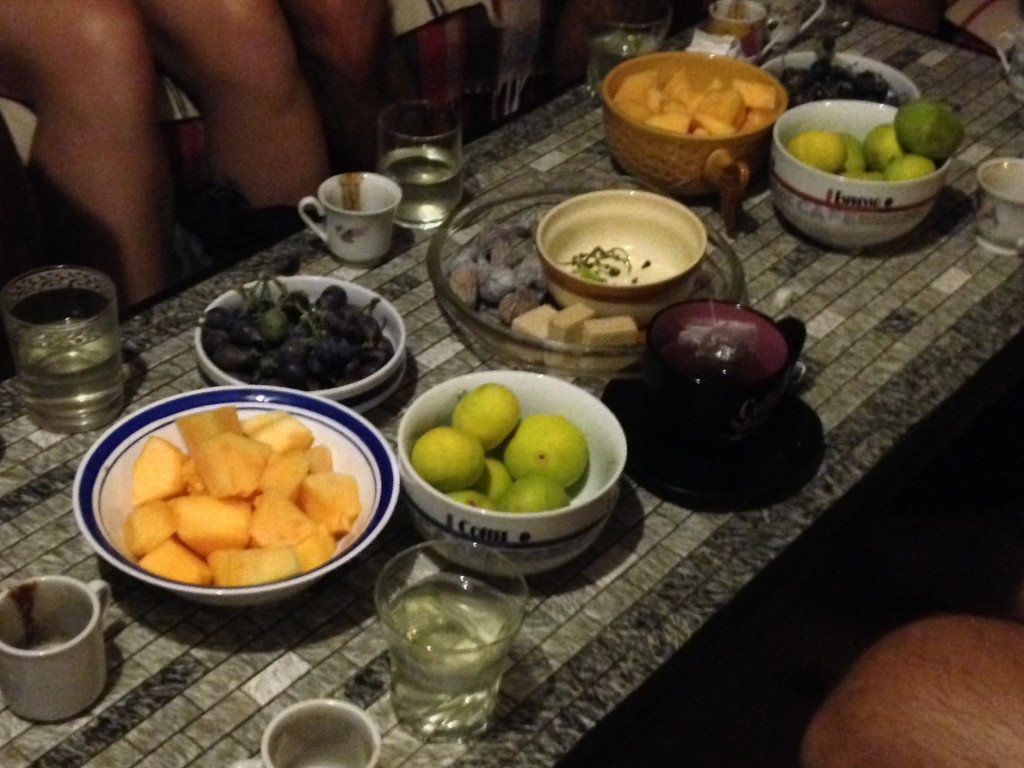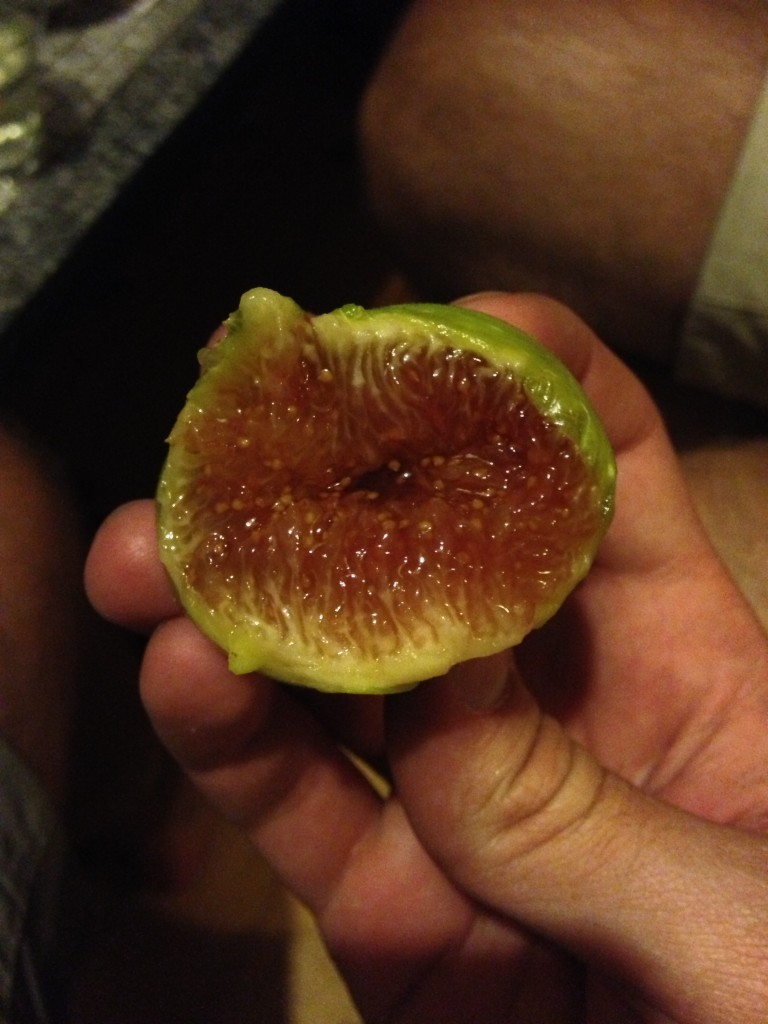 Finally we went to Blagaj Tekija, a site of historic, architectural, and natural significance. This Muslim monastery sits at the cave of a natural spring and is overlooked by an enormous cliff.
This video does a good job showing the scale of it: http://www.youtube.com/watch?feature=player_detailpage&v=X2eA1s-1oQE#t=50
The tour lasted 13 hours and cost $30 – incredible. If you stay with Majda's Hostel in Mostar, I'd definitely recommend it.
After seeing some of the sights outside of Mostar on my tour, I realized I could definitely spend a good week here taking pictures. As I don't have that kind of time, (must be nice to be Australian!) I'll have to skip it for now. Tomorrow I plan on catching up on some posts and wandering through the city. Maybe some more pictures of the bridge, but it will likely just be a resting day.
---
---