Moving in to apartment and first meal in Japan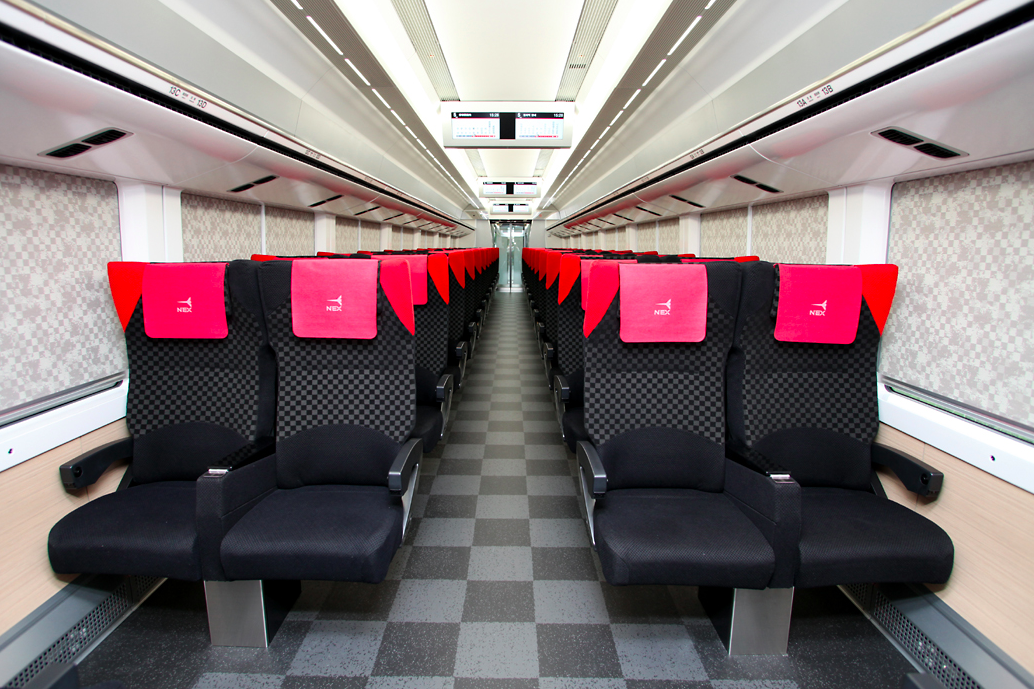 After meeting Saki, we quickly bought train tickets. The airport is on the far east side of Tokyo and we had to pass through Shinjuku (red dot) in order to get to Fussa Station, where my apartment is located. I was going to stay in a hotel for my first night, but Saki checked into my apartment earlier and I could move in when I arrived.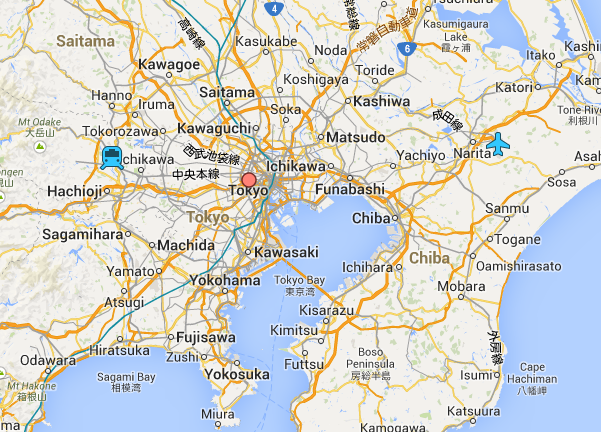 The ticket cost the ¥4700, or about  $47. I didn't bring any yen with me, but luckily my Charles Schwab debit card worked without a problem. I couldn't use my American Express corporate card because the self service kiosk required a PIN and the airport currency exchange was going to charge me $75 to exchange $600 into yen, so I passed. I grabbed my luggage, tickets and boarded the train with Saki.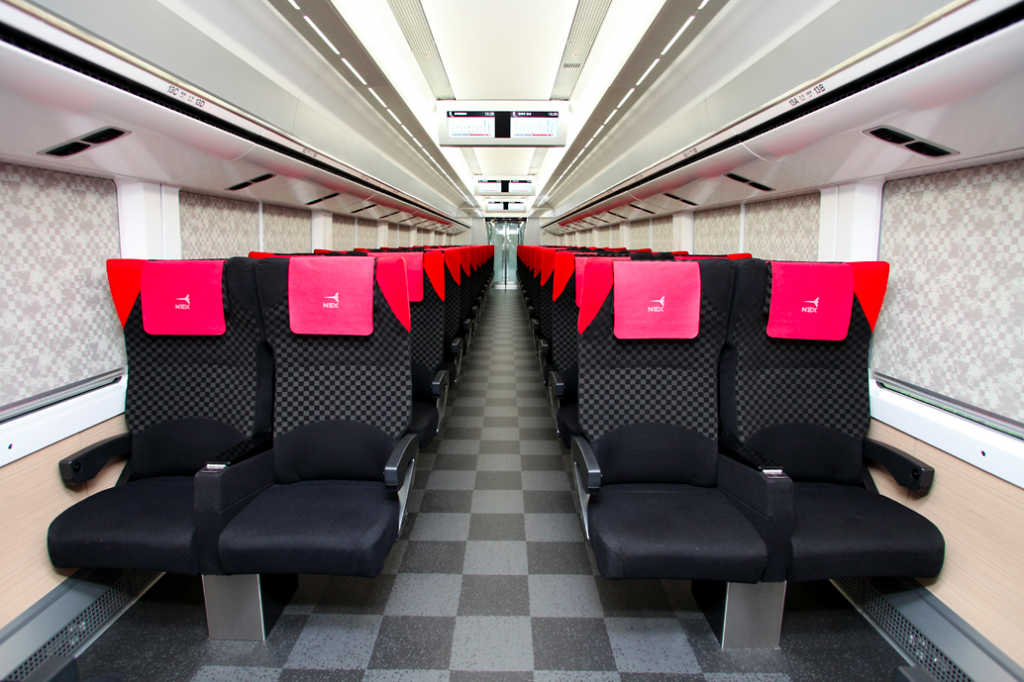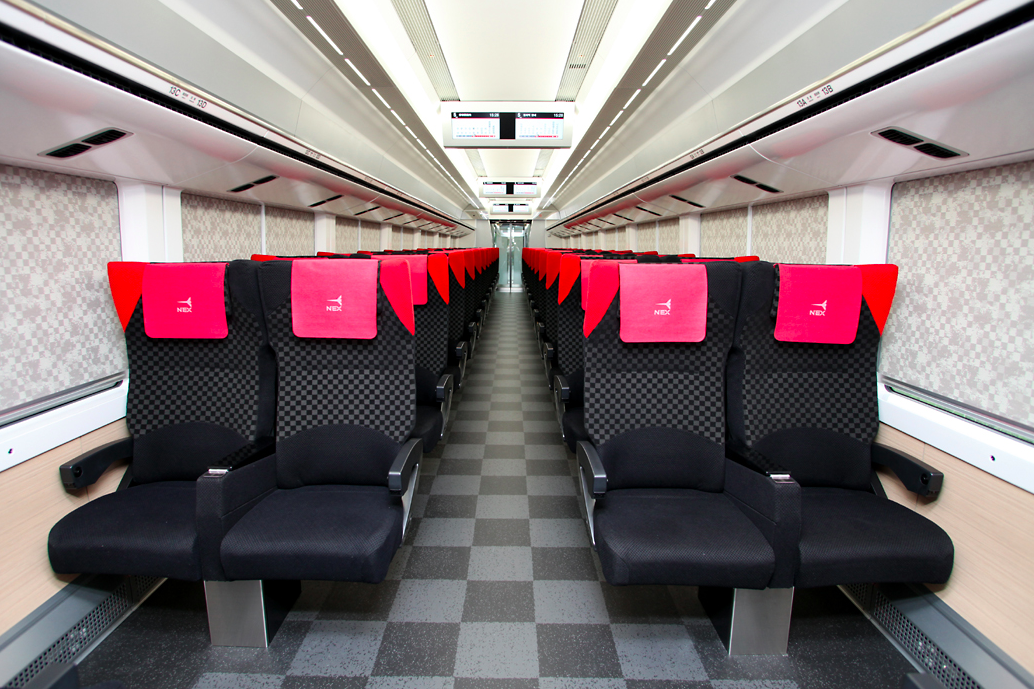 The train was about half full and extremely quiet. A woman passed by with a cart of food and drinks and although I didn't get anything, the prices looked pretty cheap: $3 for a whiskey and coke.
On the way there, Saki gave me laminated sheets of the neighborhood where I'll be living, pointing out restaurants and grocery stores. He set up his phone to broadcast a wifi signal so I was able to connect with my iPad. We talked sports for a bit and I showed him highlight videos of the NHL including a line brawl and goals. Hockey obviously isn't big in Japan, but I saw there is an Asia Hockey League and they have a few games in Tokyo I might try to watch.
I also got a cell phone paid for by the company. I'm not sure if it has internet access or not, but I'd like to get one that does. It doesn't necessarily have to be an iPhone, but I could use it as a wifi hotspot and connect to it using my personal iPhone. With Skype downloaded, I could call back home pretty cheaply.
We changed trains in Tachikawa to more of a subway type car. This train was also extremely quiet and not very crowded since it was 9:30pm on a Thursday. Not only was the physical train quiet, but no one said anything. No one was talking on their phones and you could hear someone opening a bag of chips 40 feet away at the other end of the car.
We arrived in Fussa Station around 10 pm, 2 hours after leaving the airport. I did a good amount of research before arriving, including the Google Street View of Fussa Station, and it looked like I thought it would. I turned a corner and knew where things were before seeing them, including the Mister Donut and McDonald's.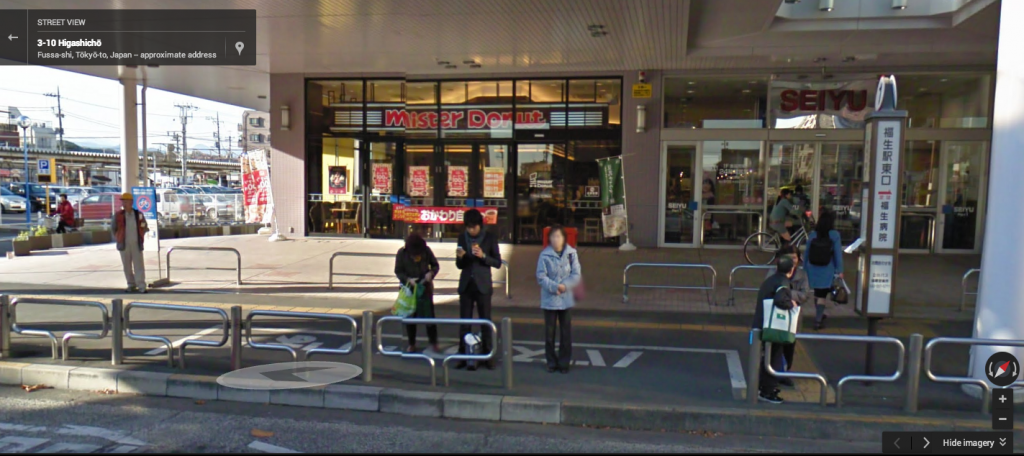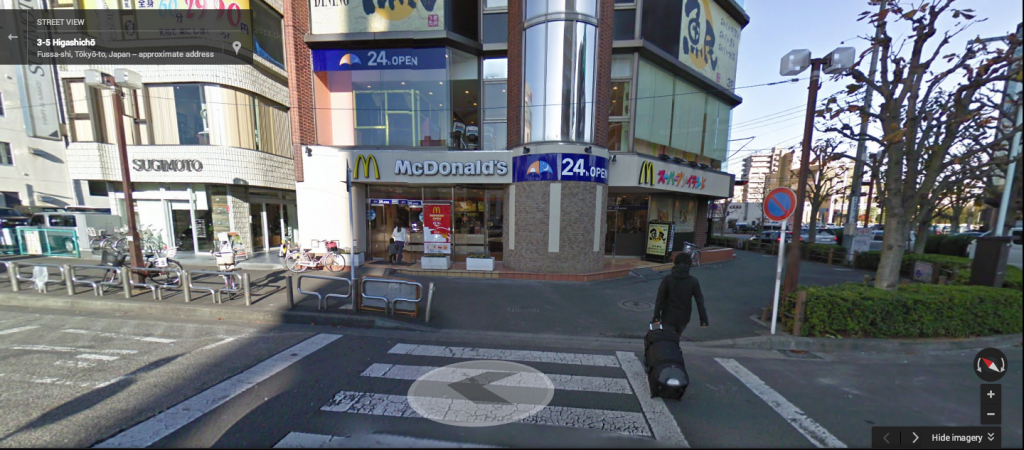 We stopped at a curry restaurant and I ate my first meal in Japan: beef curry with a chicken cutlet and a caesar salad. I counted 7 Americans in a restaurant that seats about 20. Looks like a good amount of people from the military get off base.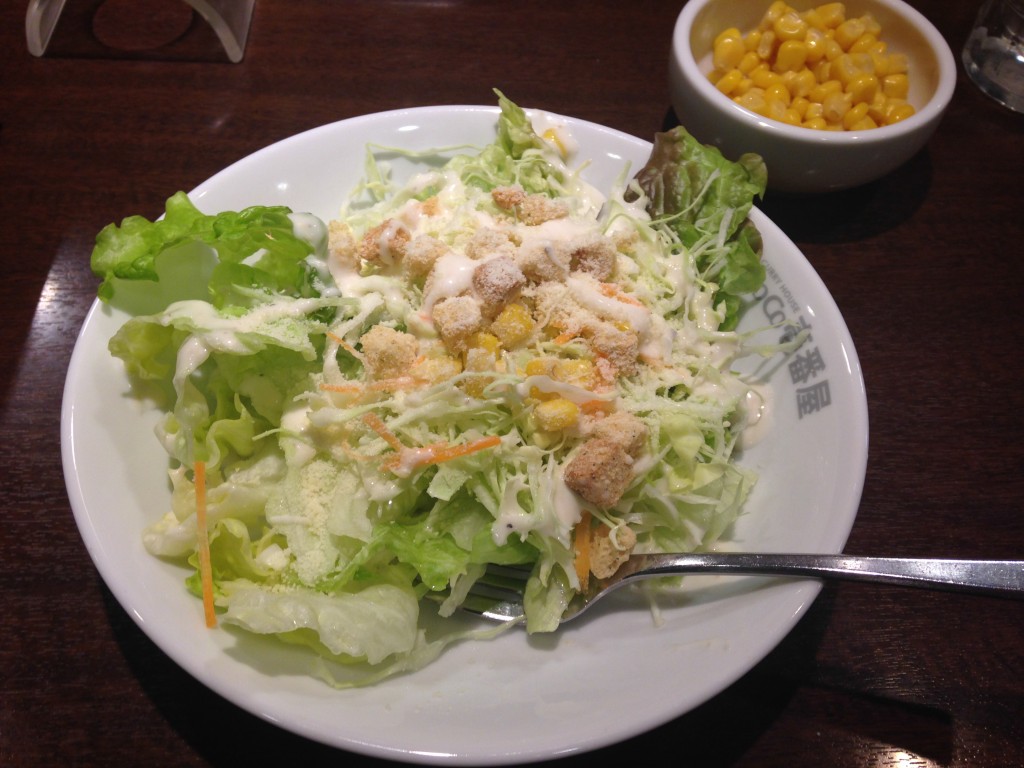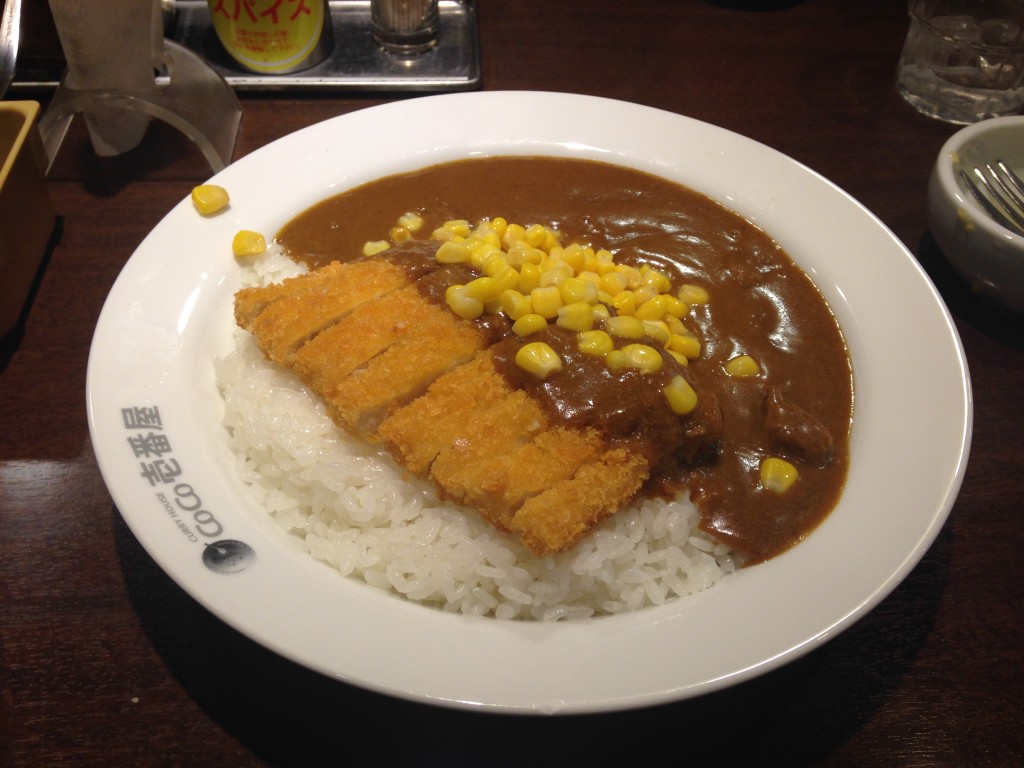 We took a taxi to a 7-Eleven and I withdrew $500 dollars, or ¥50000 from the ATM. 7-Eleven is one of the few places in Japan that has 24/7 ATMs; most ATMs only work during business hours. The Charles Schwab online checking account I have doesn't charge any foreign transaction fees and also refunds any ATM fees, domestic or international. For a six months assignment abroad, this makes a big difference. If you're planning on taking a long trip, I'd definitely look into it.
We walk about a minute to my apartment door with my bags. We pass through a gate with a four digit code and go into my apartment. It looks exactly like I thought it would. This is normal housing for one person. I'll make another post later with pictures of my unit.
I thank Saki and get settled in. The first thing I did was unpack my laptop and tried out the internet. I plugged in the ethernet cord and typed in the LeoPalace user name and password and connected without a problem. I then unpacked my wireless router I brought from the US and plugged it into the wall. No problem there either. That's a big deal to me. I don't watch much TV, but it would be extremely difficult to not have wifi for six months.
Everything is going well until I try to take a shower. I don't have a towel, but figure it's not a big deal. I turn on the shower and find the blue faucet works, but the red one doesn't: no hot water. Not only that, but the cold water is ice cold. After traveling since Wednesday morning at 4 am and being in four different airports, a nice hot shower on Thursday night would have been nice. Looks like that will wait until Friday. I settle into bed, turn on my heater, and start typing on my computer.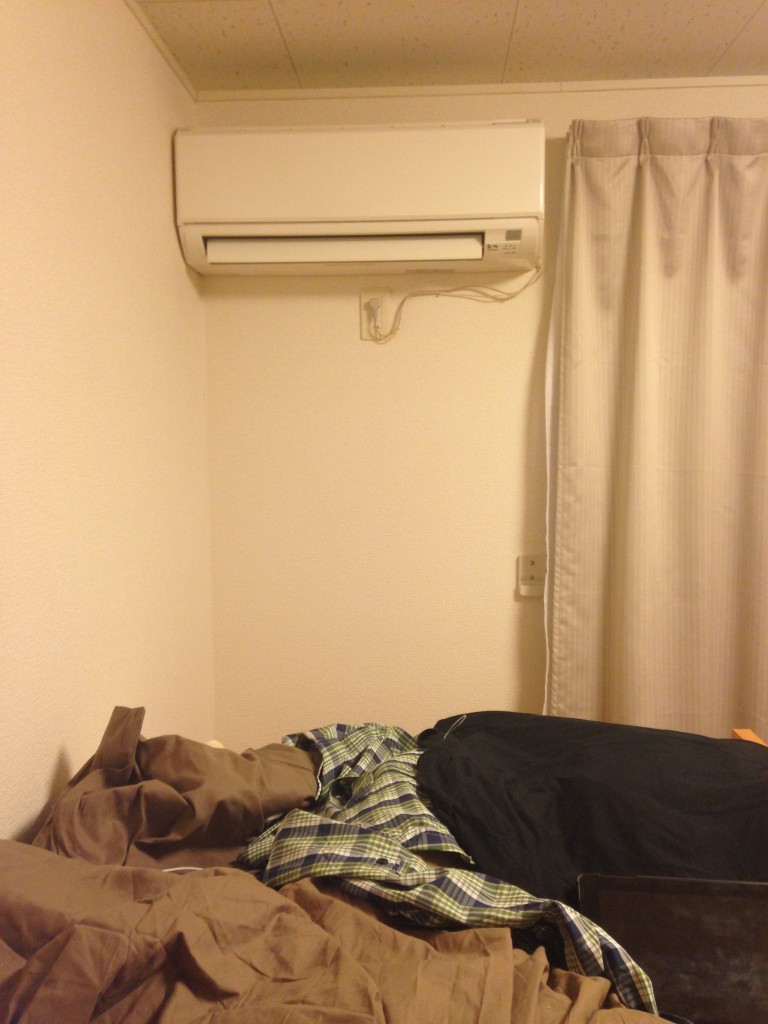 All is well until my heater turns off. The heater has some kind of timer on it. I do some research online and find that the LeoPalace heaters turn off automatically after three hours. Discouraged, I turn it on high and try to get some sleep.
---
---