Flights cancelled – leaving tomorrow?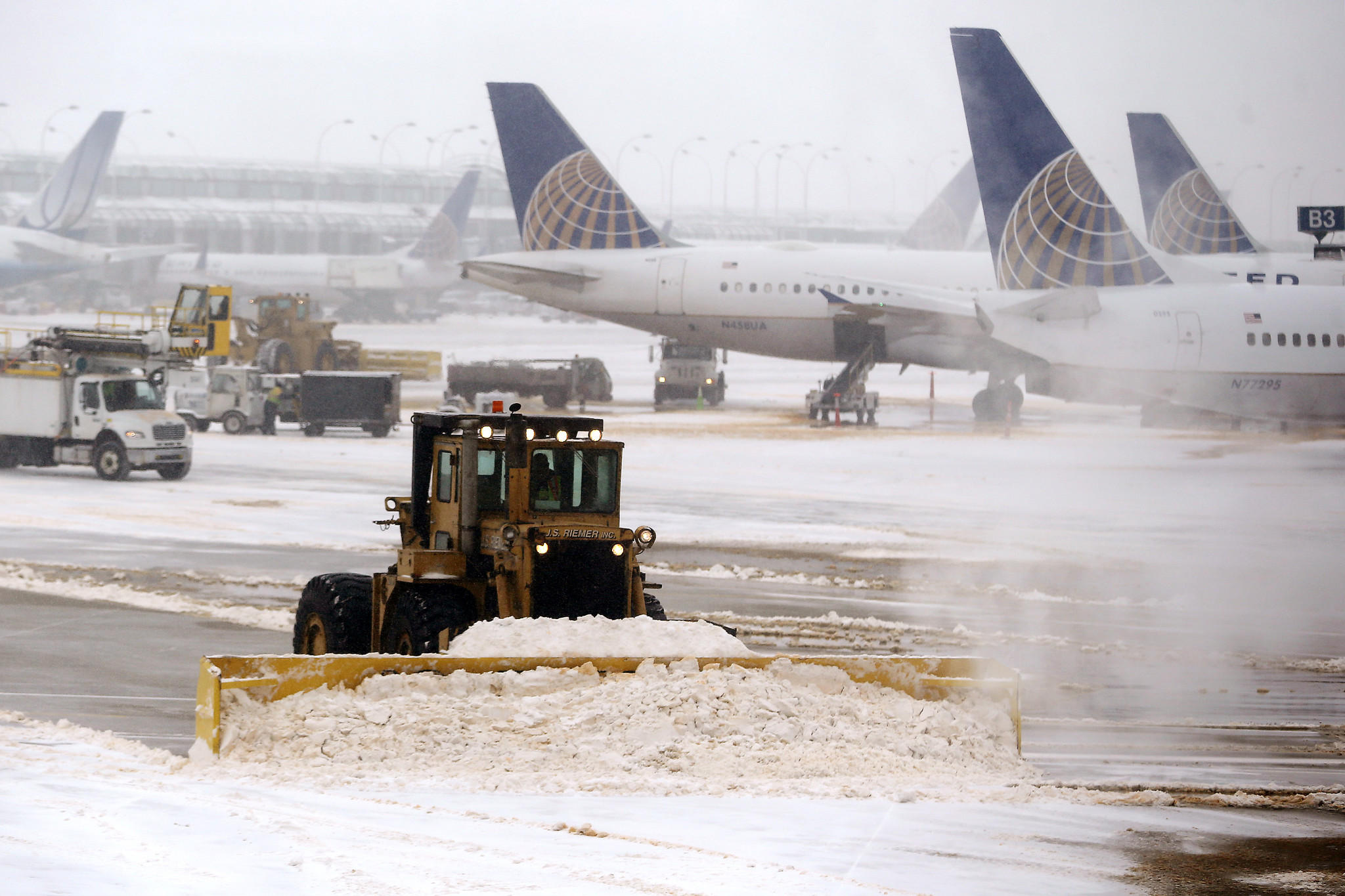 I was originally going to fly out Tuesday at 7:00 am. That didn't happen.  Due to the weather, United has allowed passengers to change their flights without incurring fees. Good thing because in the past 24 hours, I've had 5 different flights to Tokyo that have been either changed or cancelled.
I'm now flying from Greenville to Newark with a 5 hour layover, then Newark to Chicago with a 2 hour layover before flying to Tokyo at 4:30 pm (Chicago time) Wednesday afternoon.
This also worked well for me because I managed to reserve good seats tomorrow and even saved $200 from the original cost of my flight. Both my flight to Chicago and to Tokyo are in First class.
Hopefully all goes smoothly tomorrow.
On a side note, I've been pretty happy with United's customer service. I've called the reservation line twice and the wait times were pretty reasonable.
My current flight (as of 10:30 am on Tuesday) is below:

---
---