Foster #4: Candace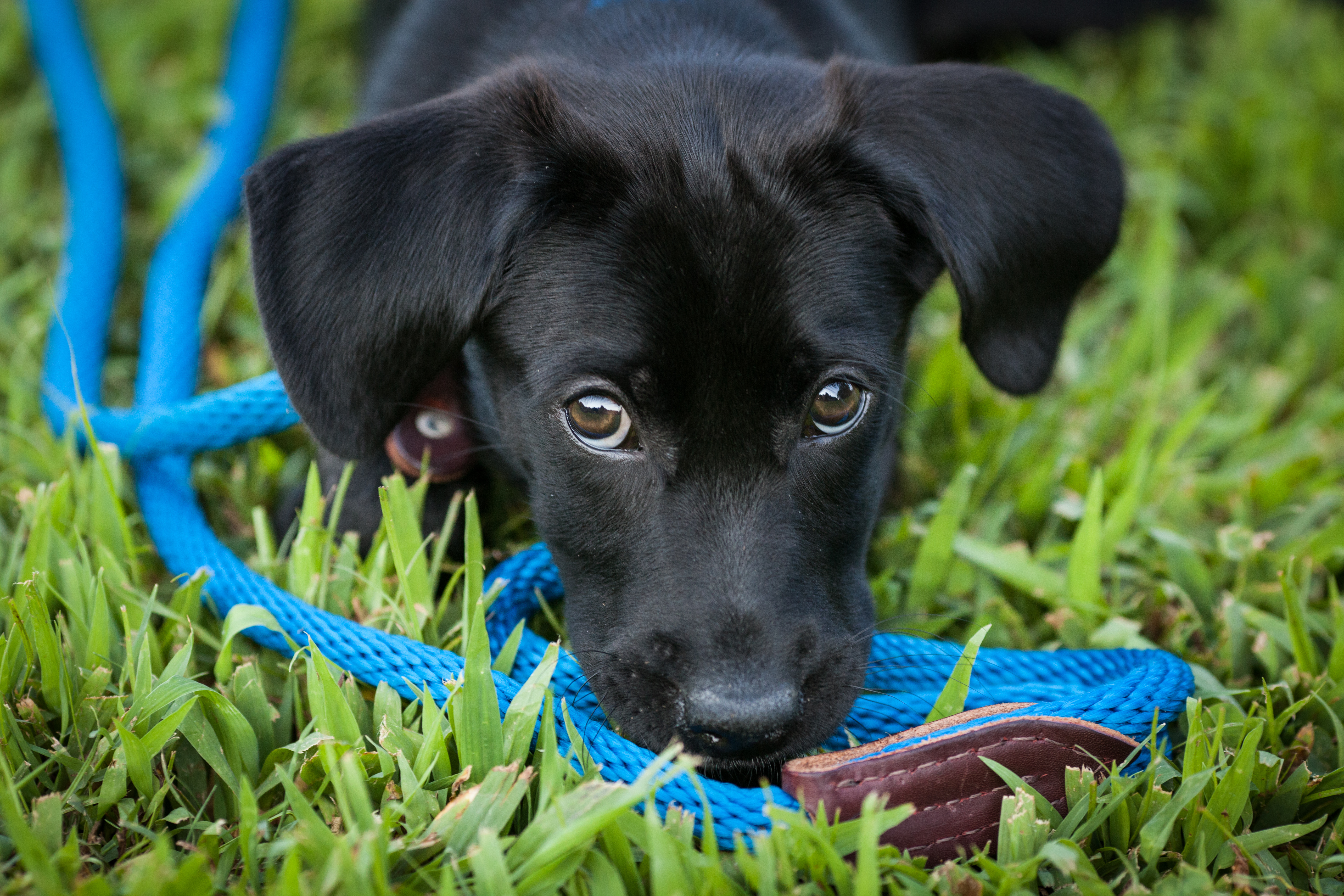 Well that didn't last long.
Last Tuesday I got an email from the Greenville Humane Society about dogs to foster, and I was able to pick one up during my lunch break. This is Candace. She's a 2.5 month black lab mix and is incredibly sweet!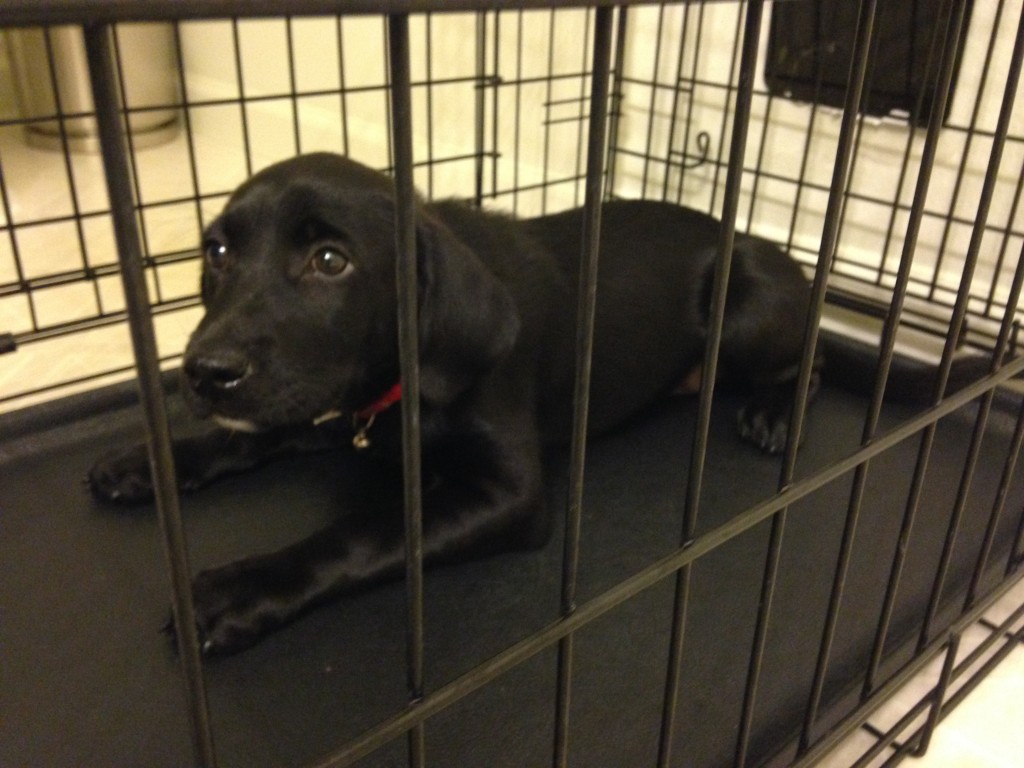 The first few nights with her were a little rough. She wouldn't stop whimpering so I had to sleep on the floor of my bathroom with her. But once I set up a sleeping bag and laid down with her she cuddled up next to me and was quiet the rest of the night. Waking up has been an interesting experience though with an alarm clock that licks you instead of playing a song.
After a busy week (rock climbing on Tuesday, soccer on Wednesday, sand volleyball on Thursday, and meeting friends downtown on Friday) I decided to spend some quality time with Candace over the weekend.
On Saturday morning we took a walk in Cleveland Park and got brunch at Passerelle, a French restaurant that overlooks Liberty Bridge and Falls Park (Passerelle is French for footbridge). I had some great French toast with bacon while Candace lapped up some water. After returning to the apartment to catch up on sleep, we ended up coming back to downtown before dinner. Shakespeare in the Park was playing (Antony and Cleopatra) so we sat and watched for awhile. I had my camera on me and got some pictures of her playing in the grass.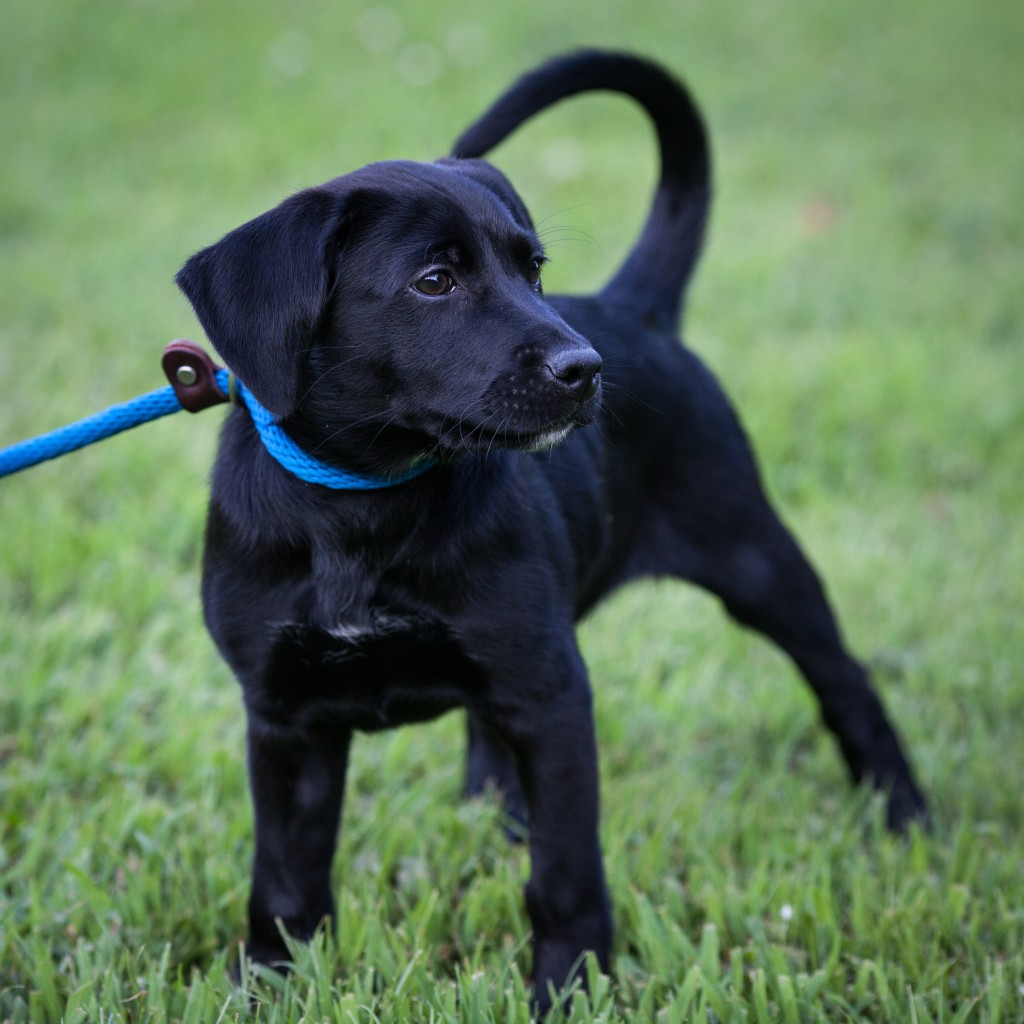 Sunday was another busy day for us as we took a short road trip to the mountains of North Carolina. We drove up US 276 and stopped at Bald Rock which gives a 180° view of the South Carolina mountains with downtown Greenville in the background. It was really clear when we were there and outside of the graffiti, it was a gorgeous spot.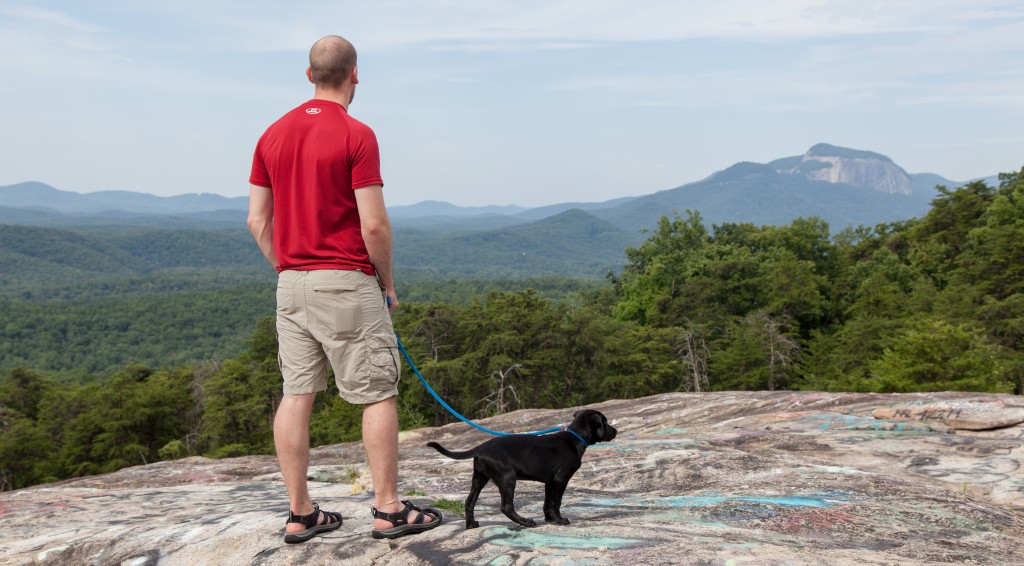 We continued on 276 and crossed the NC state line, but it was difficult to concentrate on the road with these brown eyes looking up at me. Caesar's Head and Raven Cliff Falls are near there as well, but we kept going until Brevard.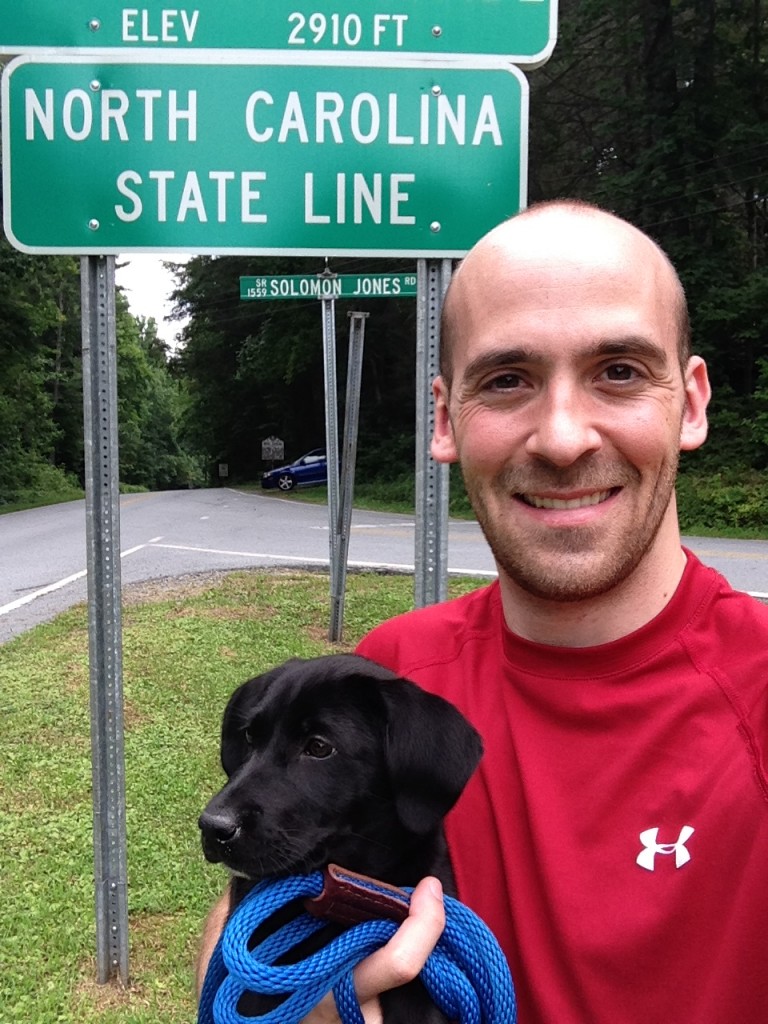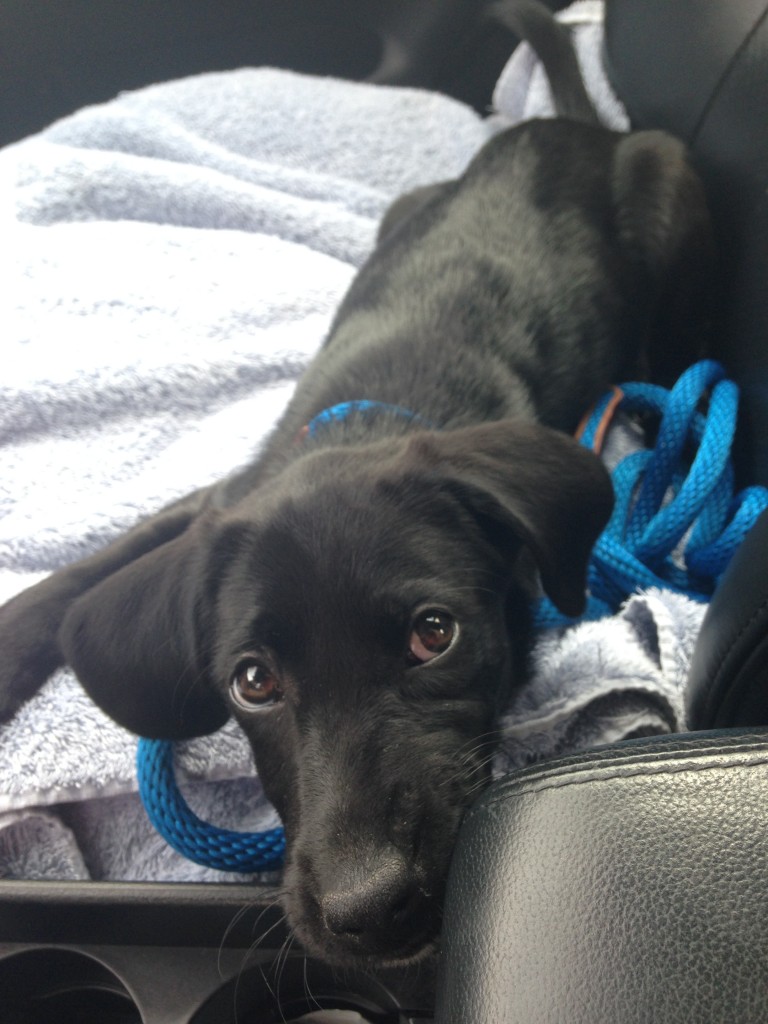 After stopping for lunch at a BBQ spot, we went to Looking Glass Falls. She wasn't too excited about the water, but eventually got her paws wet.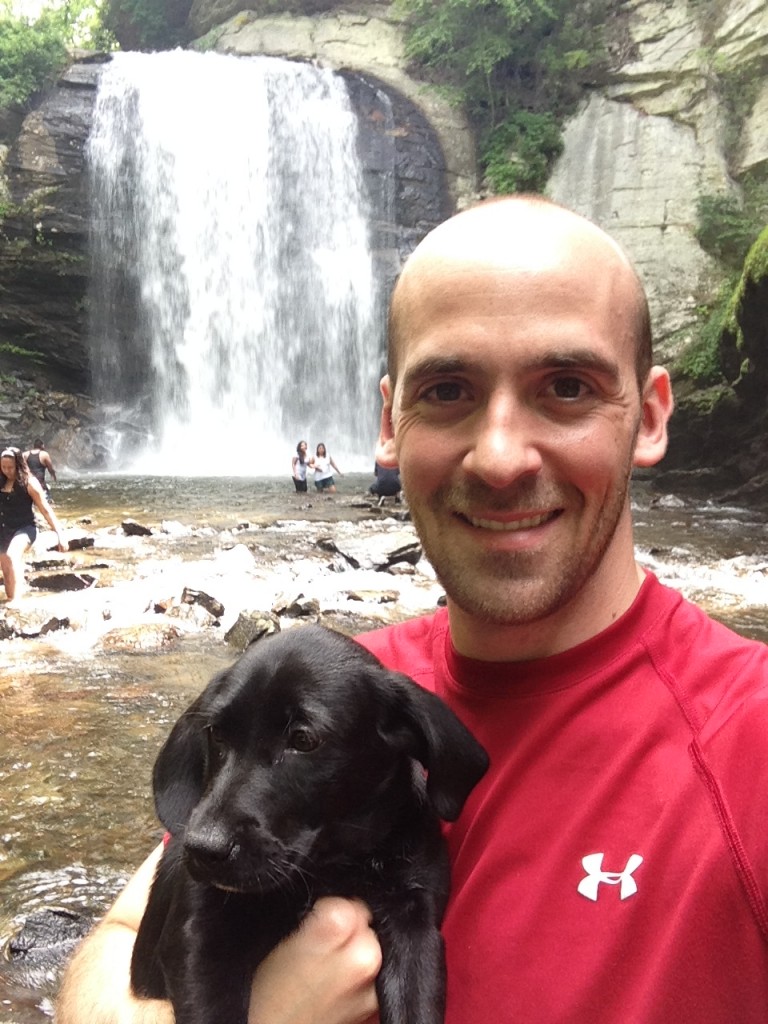 I have her until Tuesday, August 5th. There's always the possibility that I keep her, but I'll likely return her. I have a lot going on right now and I know having a dog is a big commitment. Plus, I still might be taking a trip out of the country later this year. Still haven't decided about that one yet…
---
---