Hanami and Mt. Takao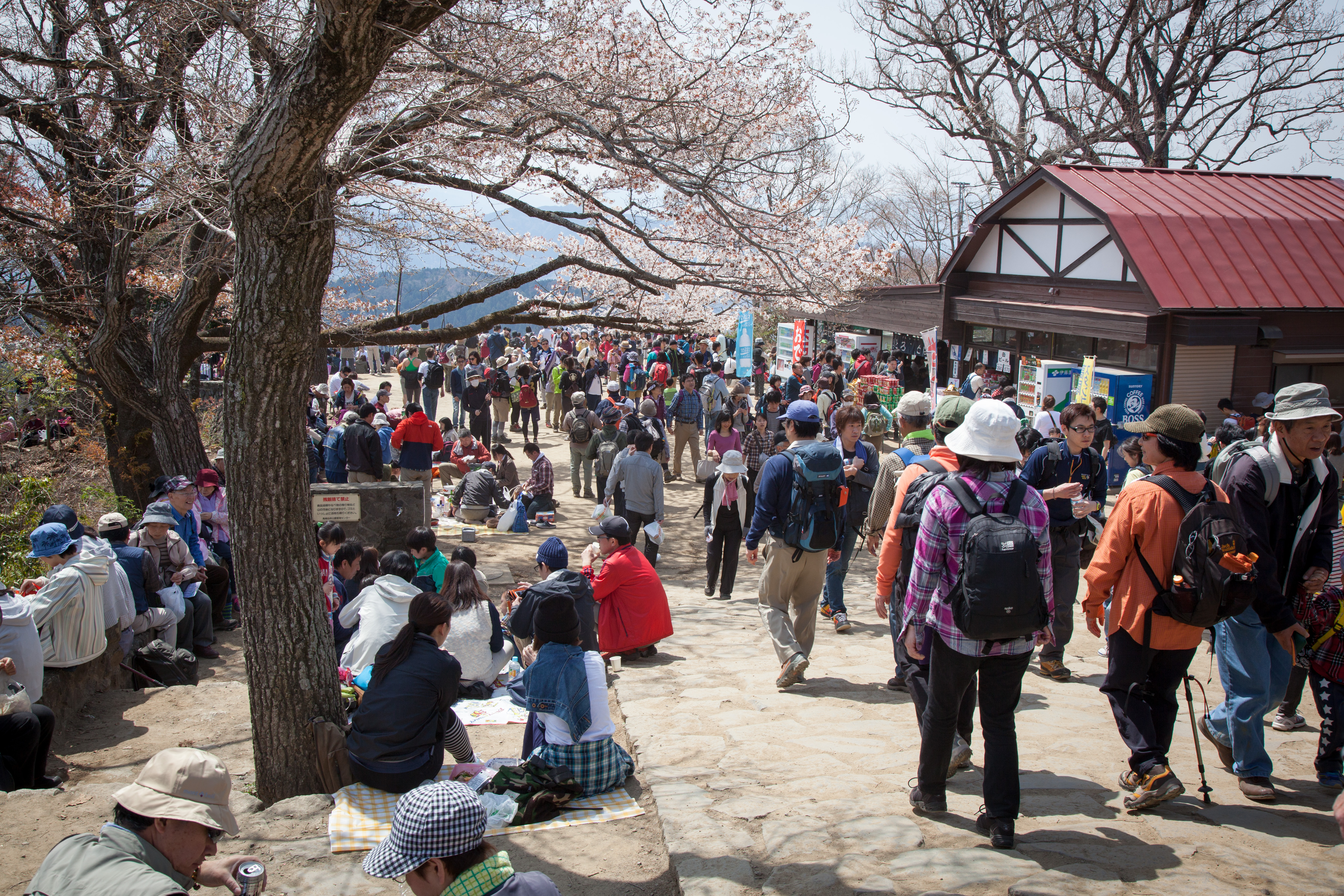 In the last week of cherry blossoms in Tokyo, my coworkers invited me to a hanami gathering. A very kind gesture on their part.
So after work on Friday, we met at the local Seiyu (Japanese Wal-mart) and picked up some beer, snacks, and bento – the Japanese version of takeout.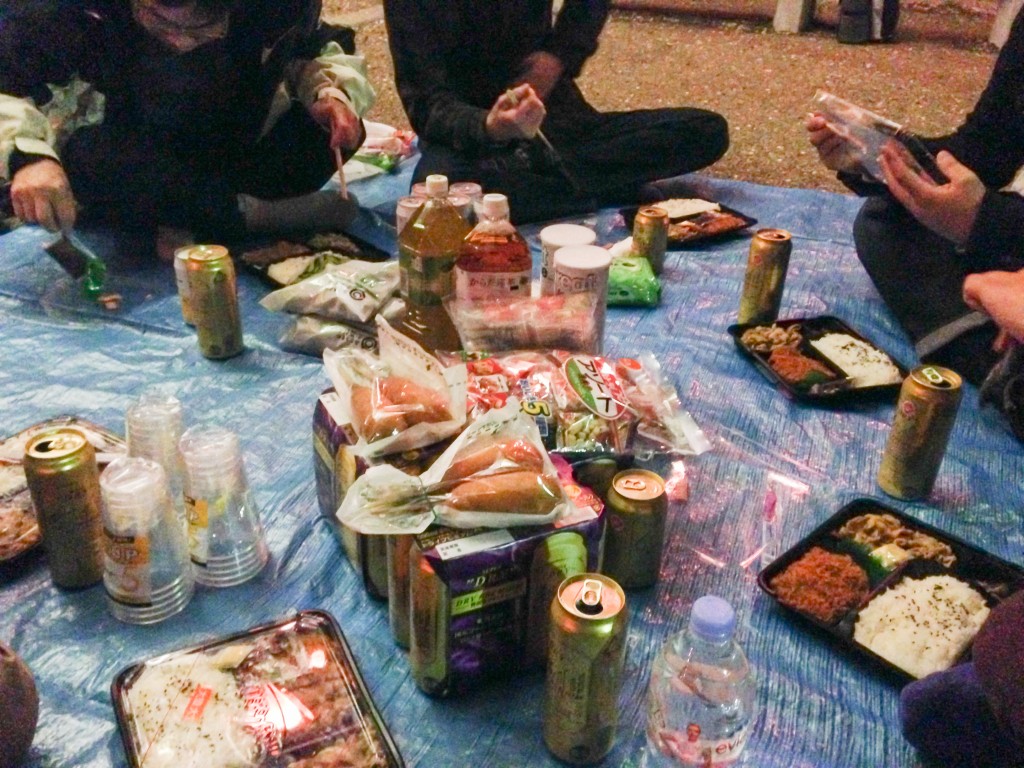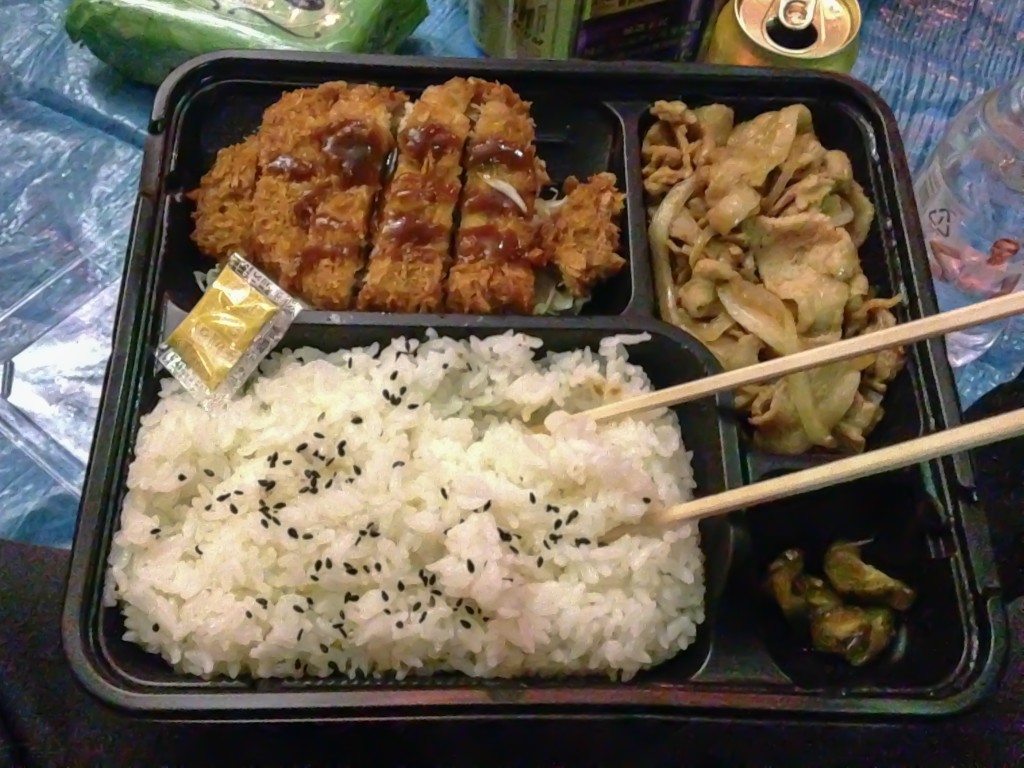 We met near the river I biked along the previous Saturday and had a picnic under the cherry blossoms and moon.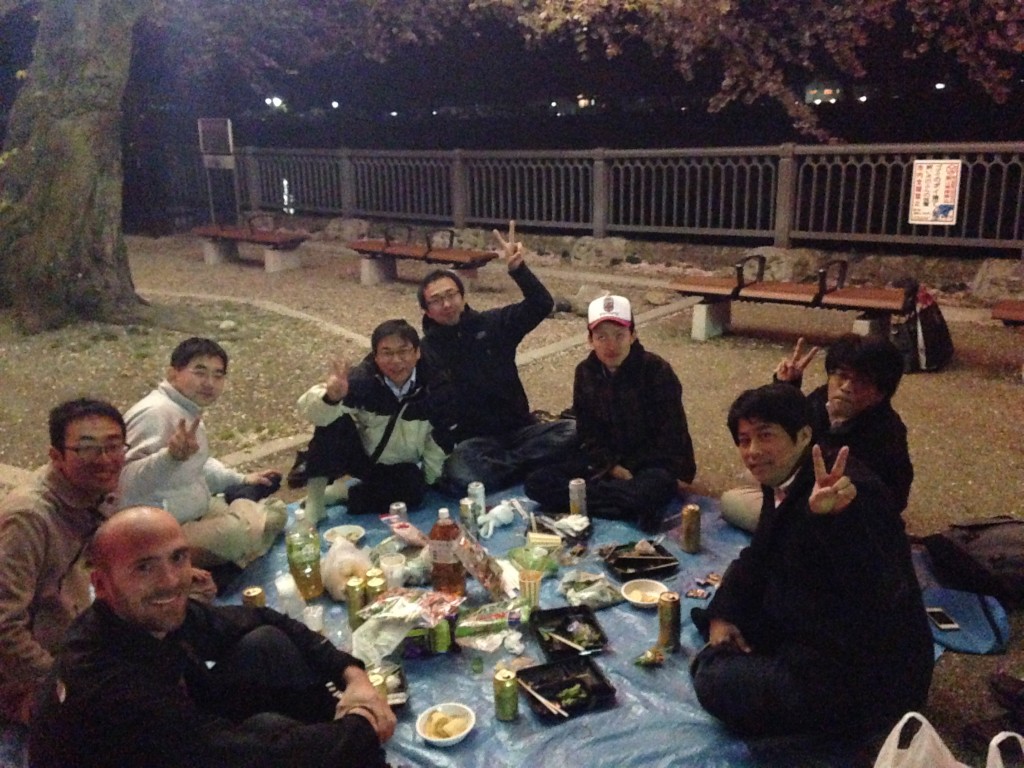 It's one of those travel experiences, like taking a gondola in Venice, that I would love to do but wouldn't do alone. It was very thoughtful of them and it will be one of the more memorable experiences from Japan.
---
Mt. Takao
I had the wrong impression for Mt. Takao. I was expecting a quiet hike in the woods. What I found instead was quite different.
Due to hanami the night before, I decided to sleep in rather than wake up at 5:45 am to catch one of the early trains. I woke up at 8:30 am and grabbed a train an hour later.
Arriving at the train station at the base of the mountain, it was pretty clear that this was not going to be a relaxing walk in the woods. The station itself was pretty crowded and being in a small town there isn't much to do besides visit Mt. Takao, so everyone was going the same place I was. People arrived in waves with each new train arrival from Tokyo.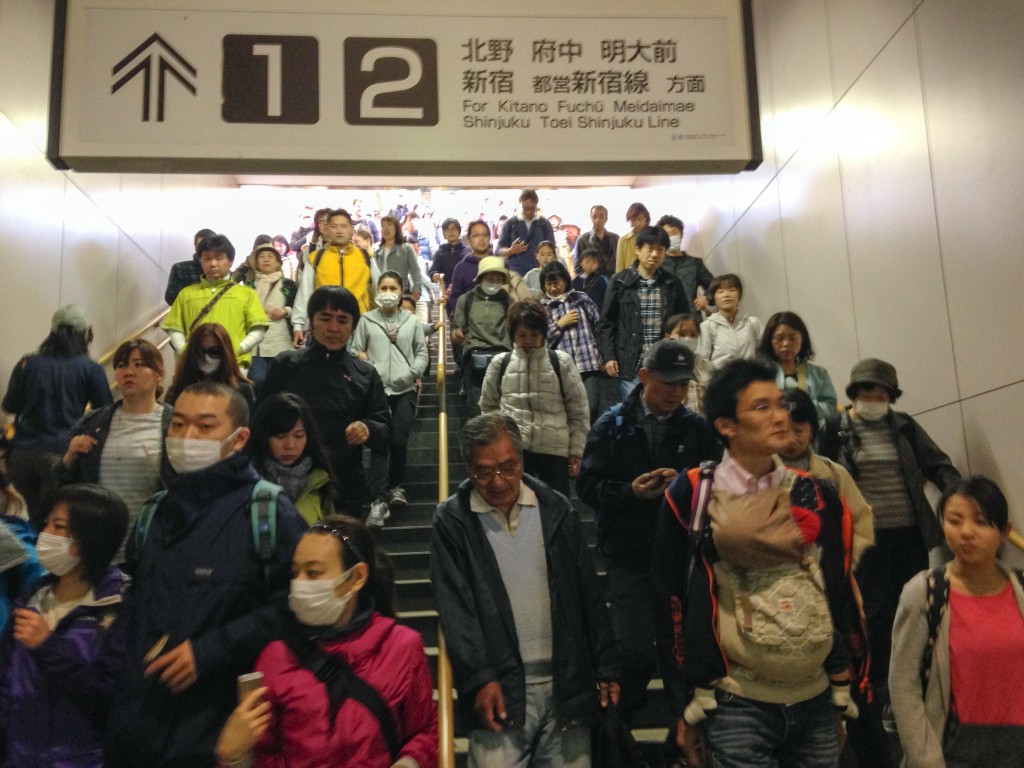 It was definitely my mistake as the day I visited was probably one of the busiest of the whole year. The cherry blossoms in central Tokyo have all but finished, so those interested in still seeing the blossoms move west to higher elevations. Being less than 50 minutes outside of the city center it's easily accessible too.
I sat on a bench eating my breakfast and wondering if I would regret this decision when some people sitting next to me asked to take a picture with me. It was the first time in Japan that someone asked to take my picture because I'm a westerner, a request that was made when I visited China in 2011 as well.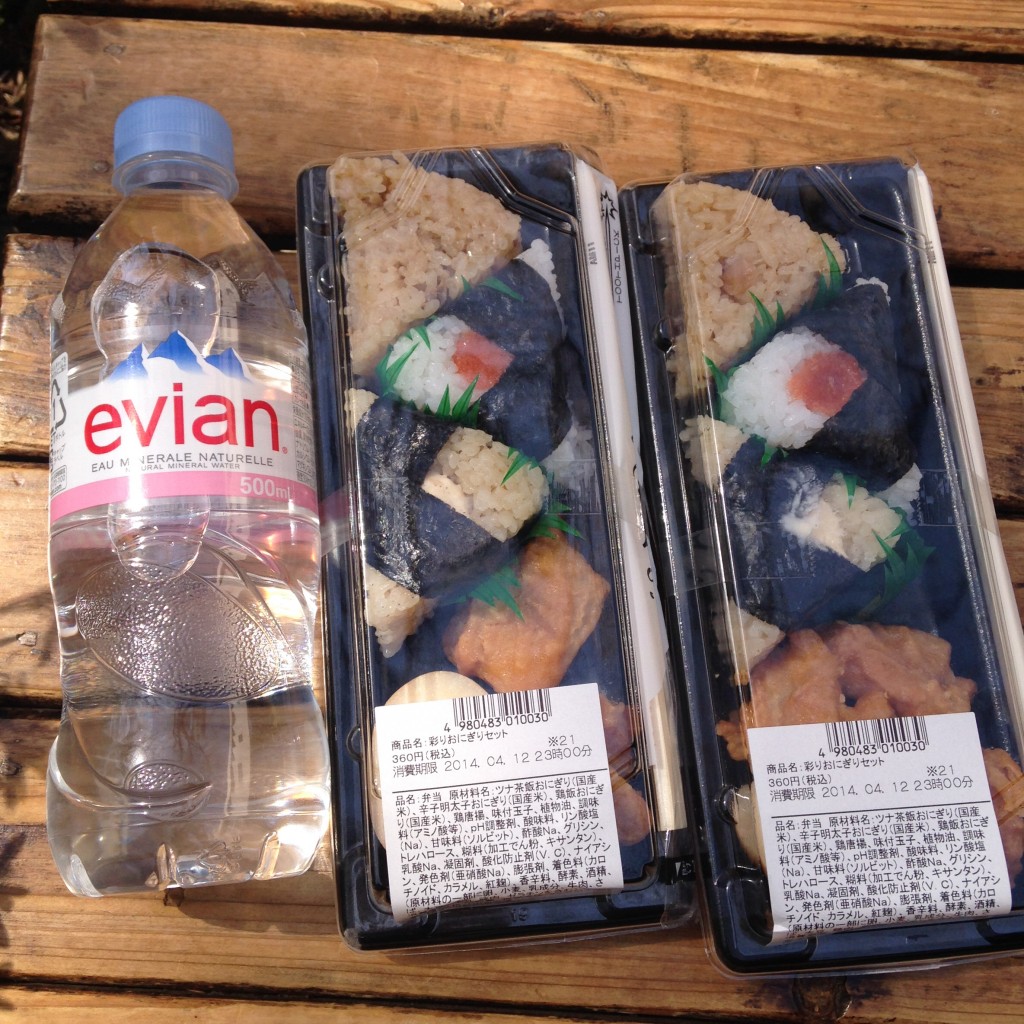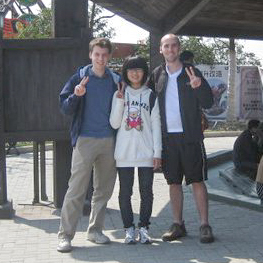 After eating and playing celebrity, I decided to take the chair lift halfway up since I got a late start. Plus it seemed a good way to get away from the crowds. The ride was relaxing and actually ended up being my favorite part of the trip.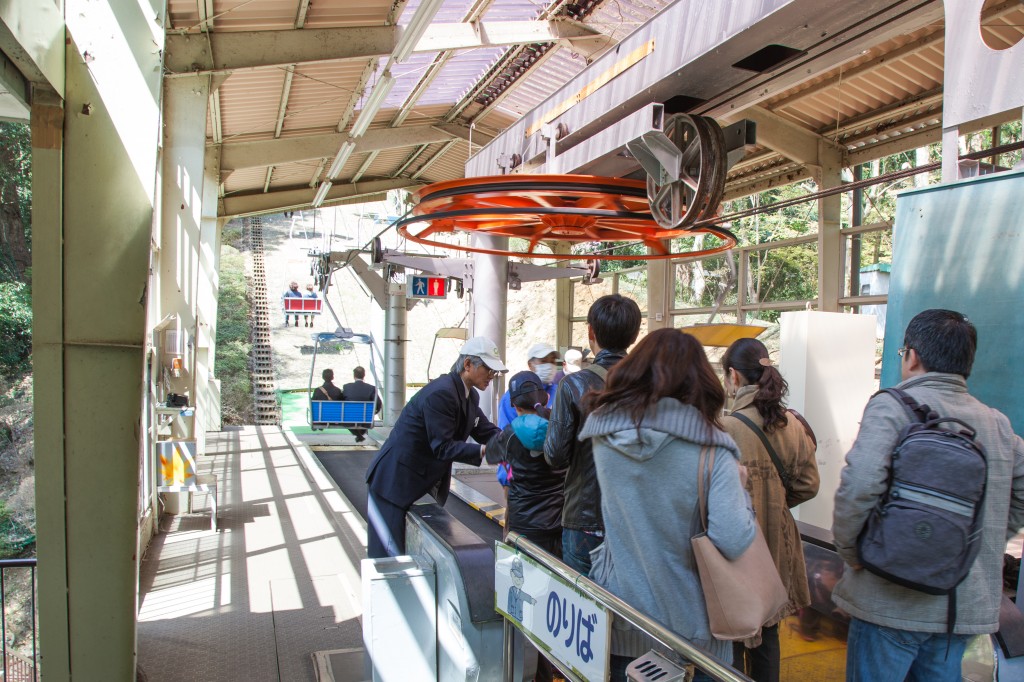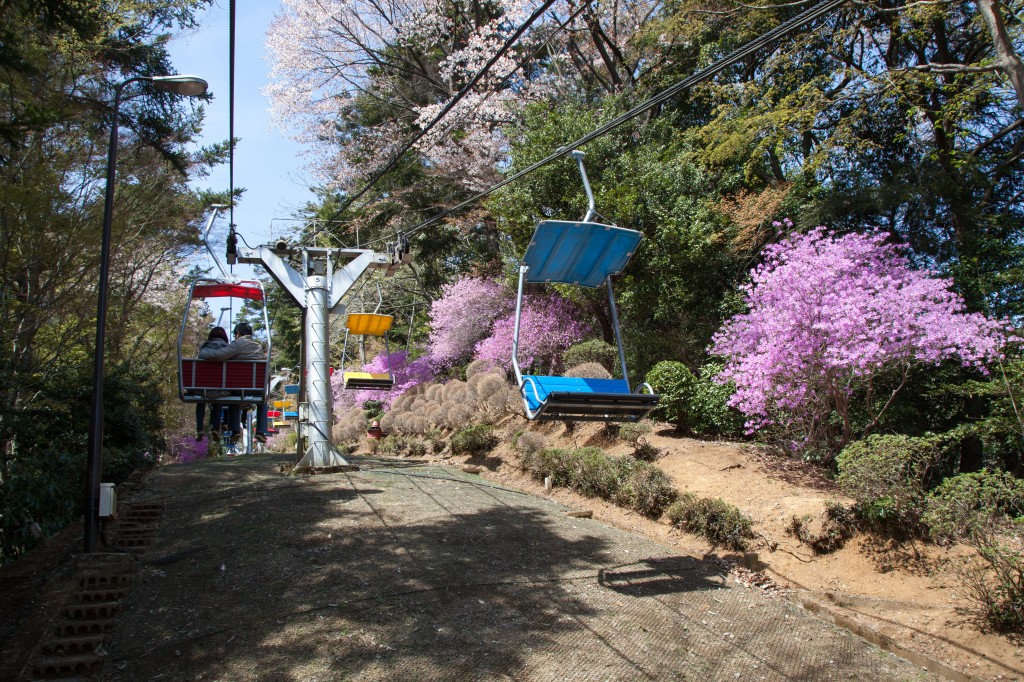 At the top station, I started the rest of the 2 km stroll on foot. It wasn't much of a trail as it was completely paved. Not exactly my idea of hiking, but I guess using a chair lift doesn't count either.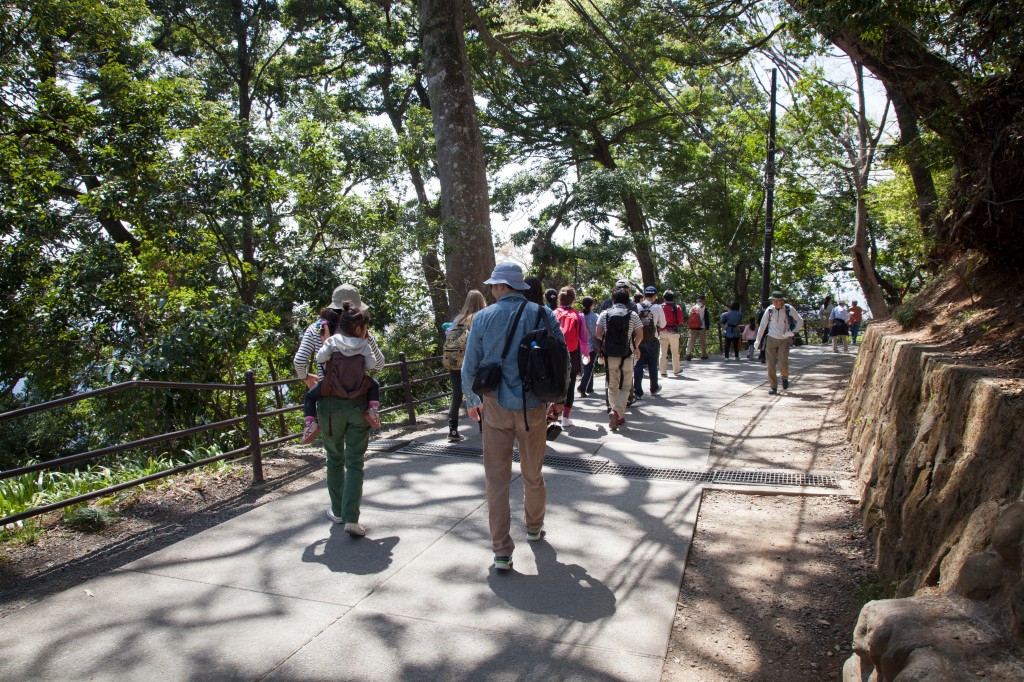 Along the way there were shrines, food stalls, and a monkey exhibit. I decided to pass on the monkeys, having gotten my fair share in Jigokudani Monkey Park in February.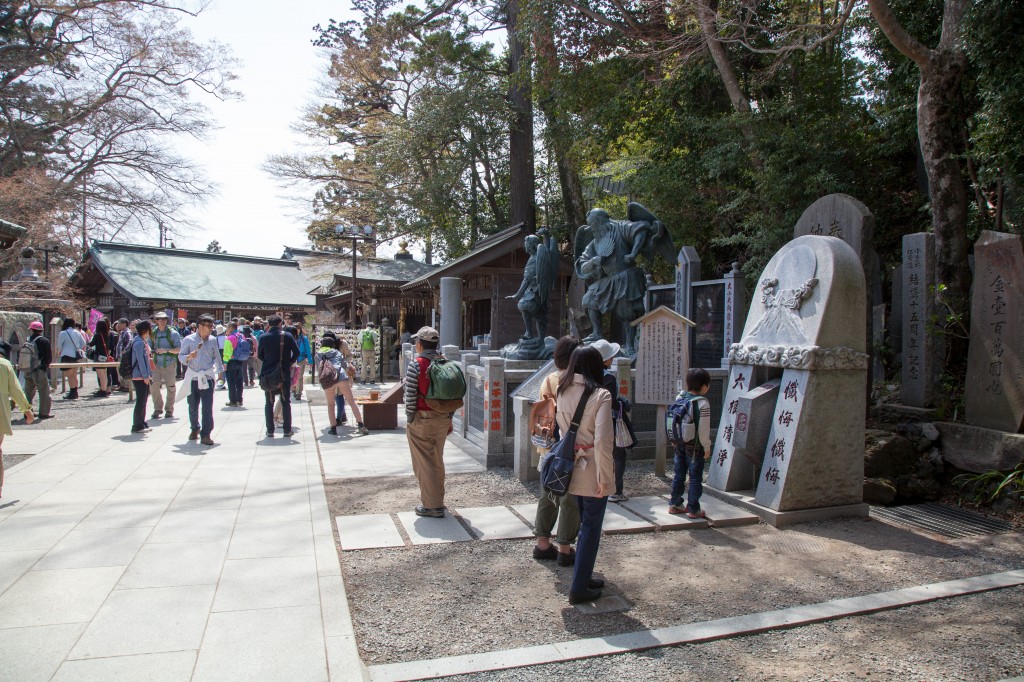 At the top, I found what seemed like half the population of Tokyo. The lookout area was pure sand and cement and any signs of grass were no doubt worn away years ago.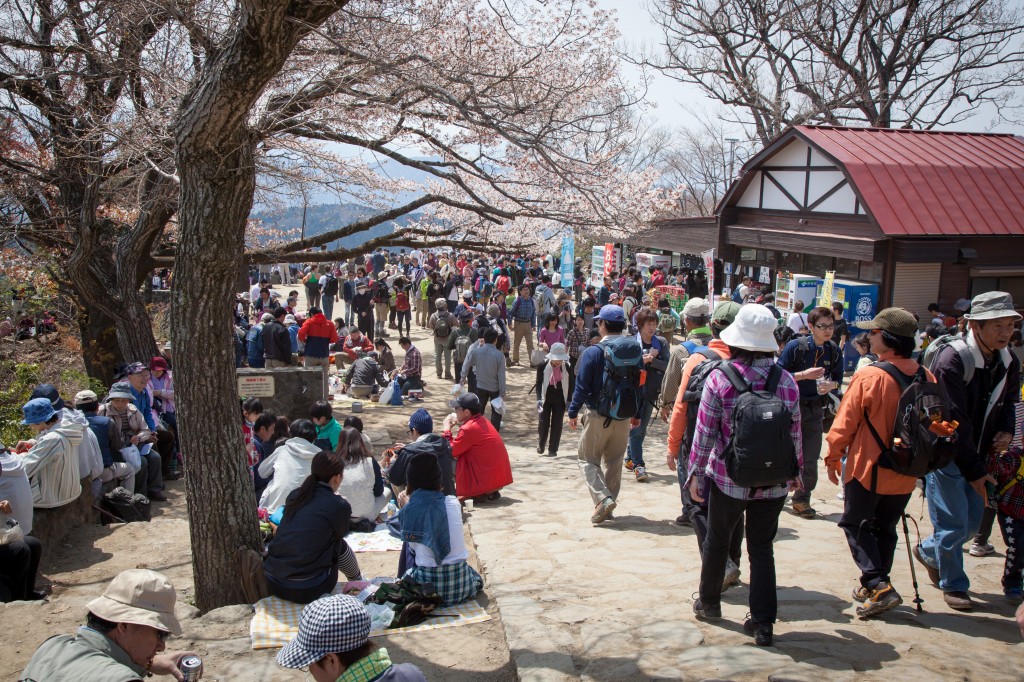 That being said, it did provide a great view of Mt. Fuji that I'm sure is spectacular in the right conditions. The weather was a bit hazy when I visited, but I could still see Mt. Fuji so I'm counting that as a win.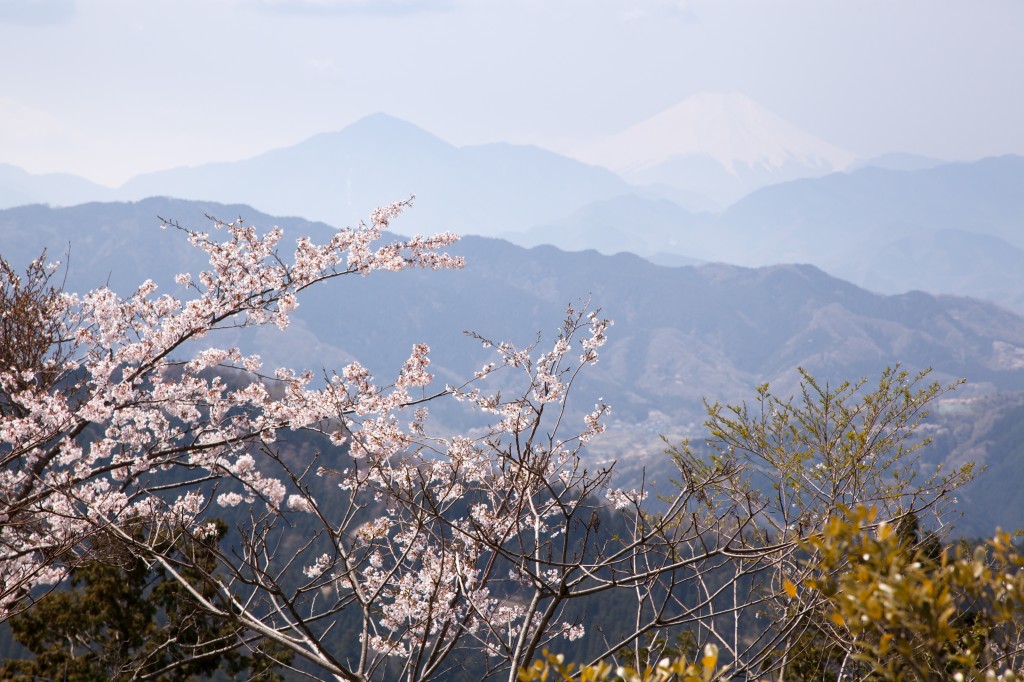 I spent about 30 minutes at the top then headed back down, just as the sand started to find its way deep inside my shoes. It was a short trip and I got back to my apartment 4.5 hours after I left. I'm glad I went but if I were to go back, I'd definitely go on a weekday as the weekends are just too crowded.
---
---