Kyoto Aquarium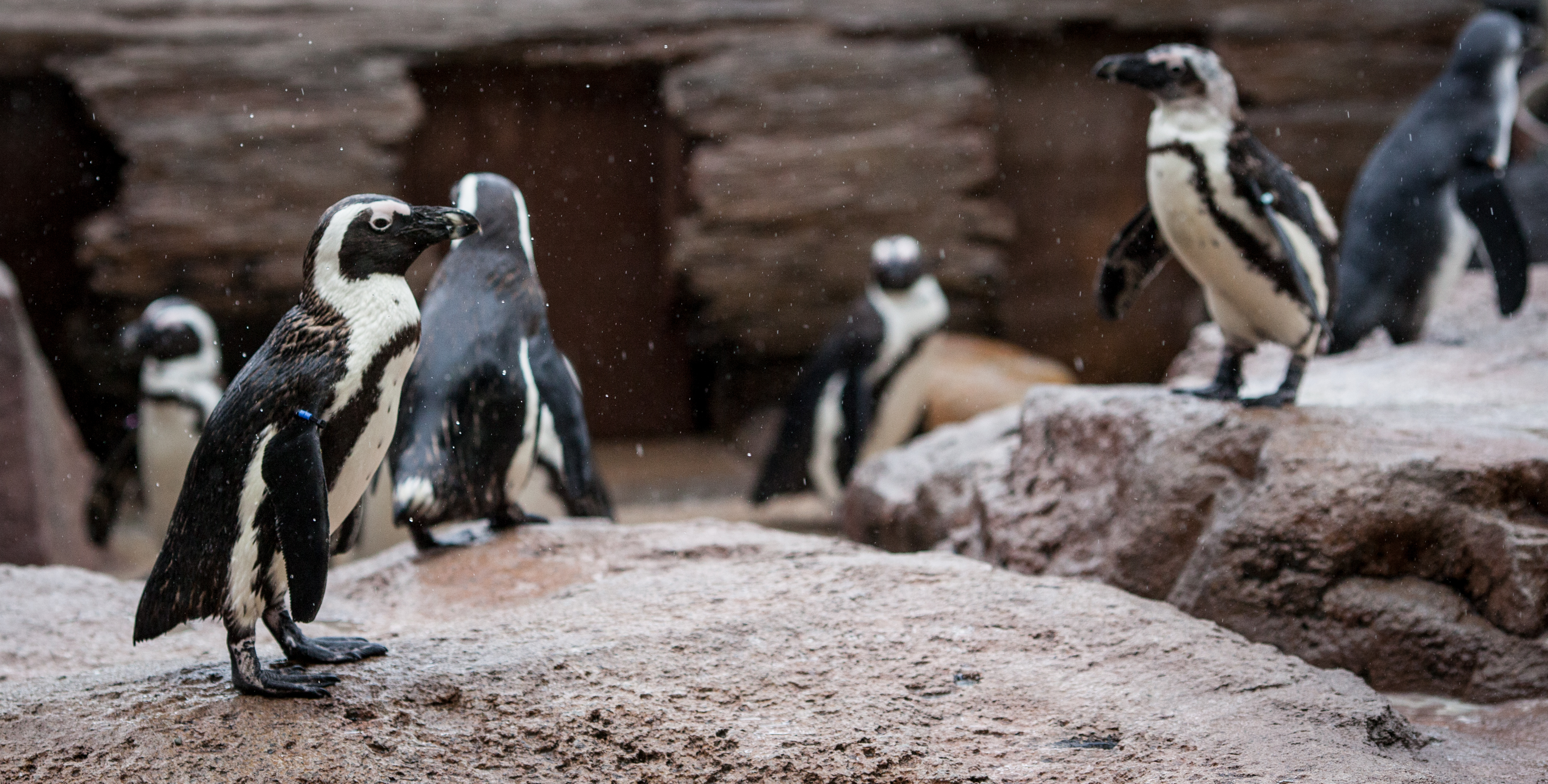 With a rainy day, I decided to visit the Kyoto Aquarium. It didn't have very good reviews, but I found it to be a good option outside of the temples and shrines.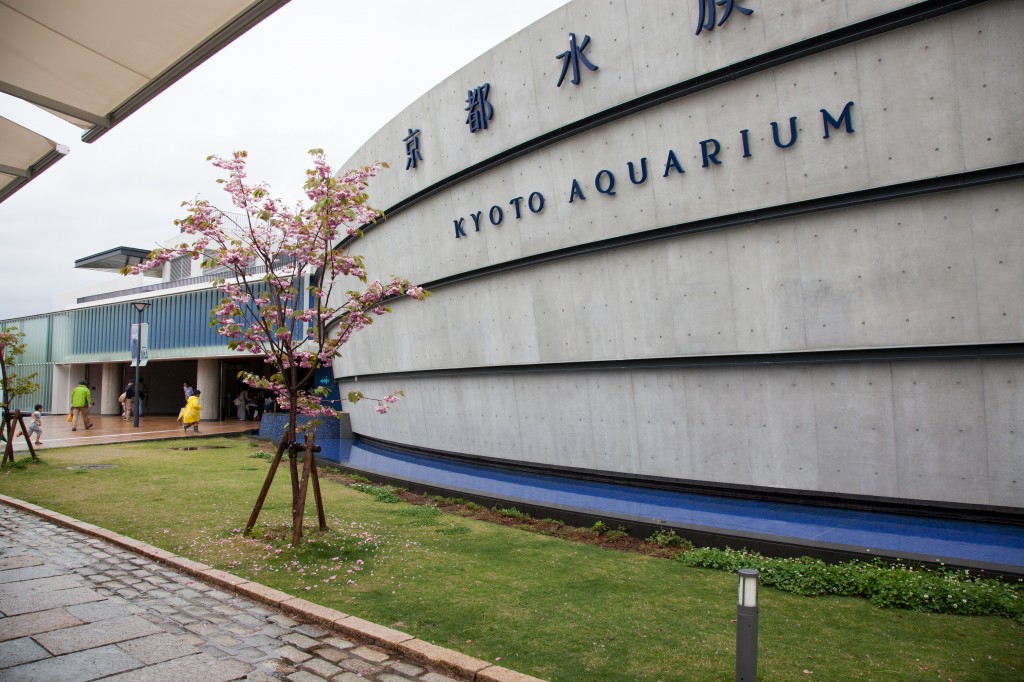 First stop was the frog and small fish exhibit. Neat, but nothing too exciting.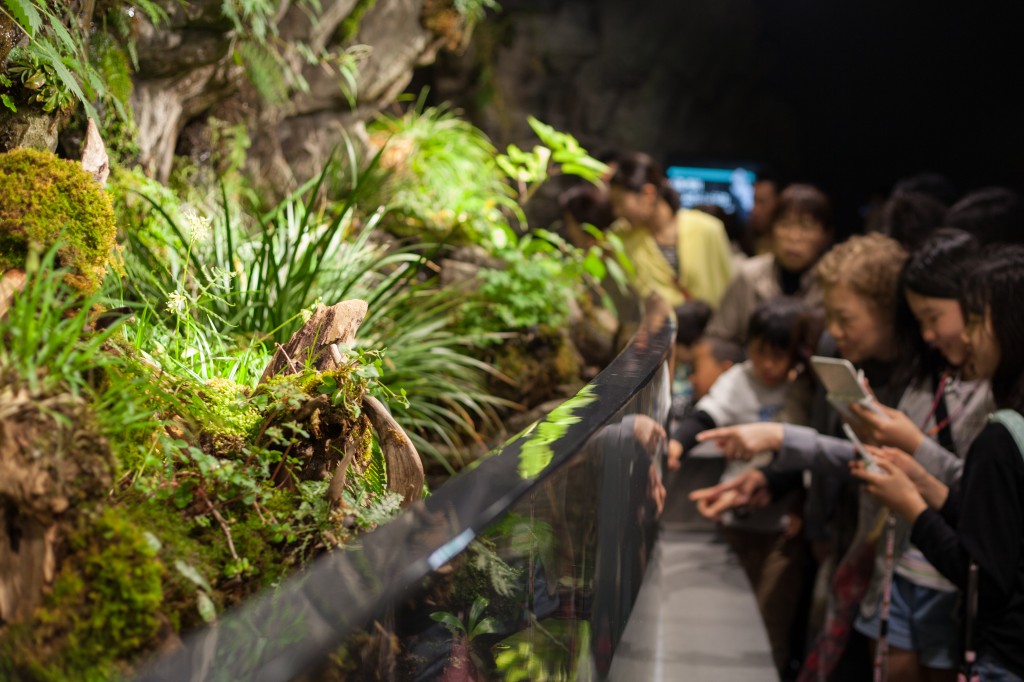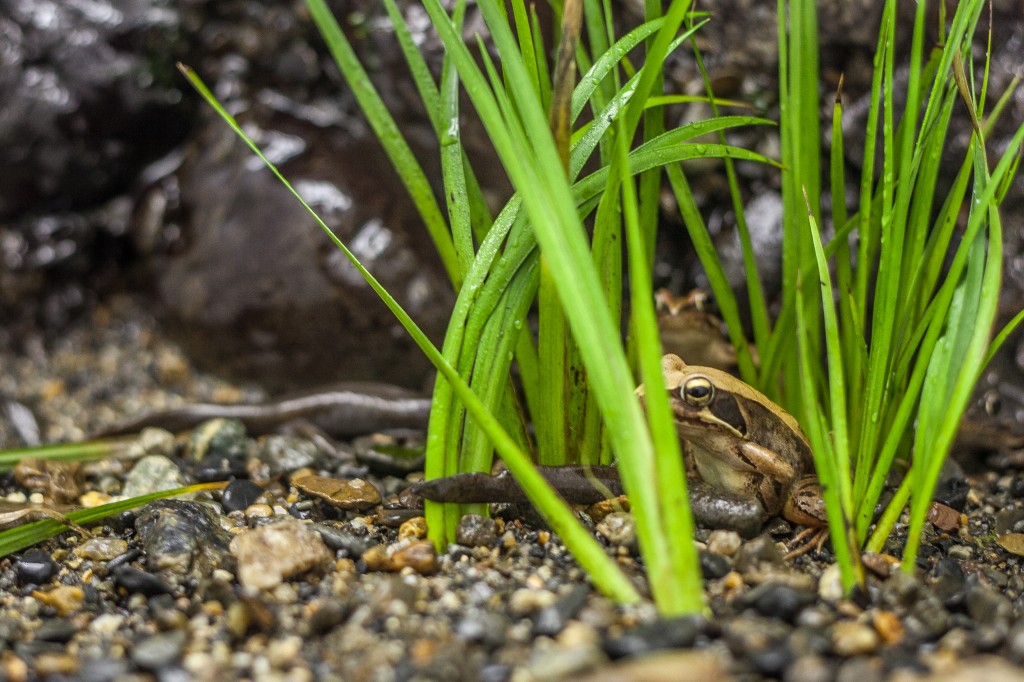 This was their largest tank with a fisheye view and it displayed eagle rays, green sea turtles, and hundreds of fish.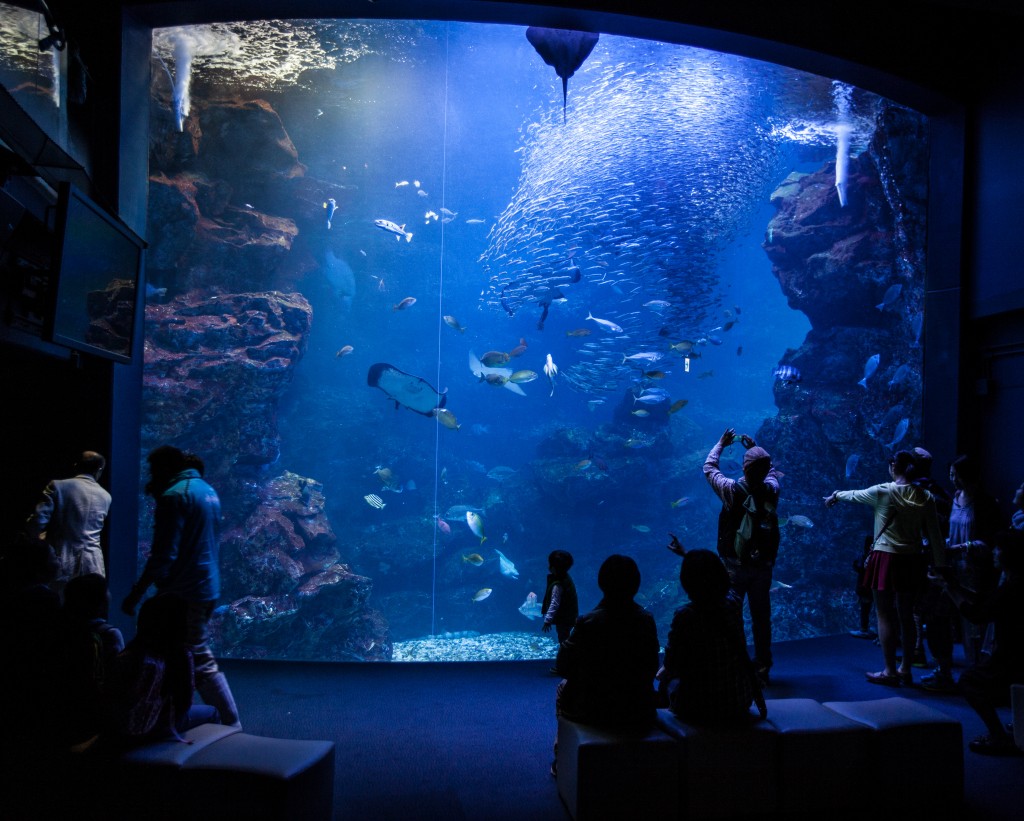 But the main attraction here was the penguins. Native to South Africa, they are used to the warmer temperatures in this open-air exhibit.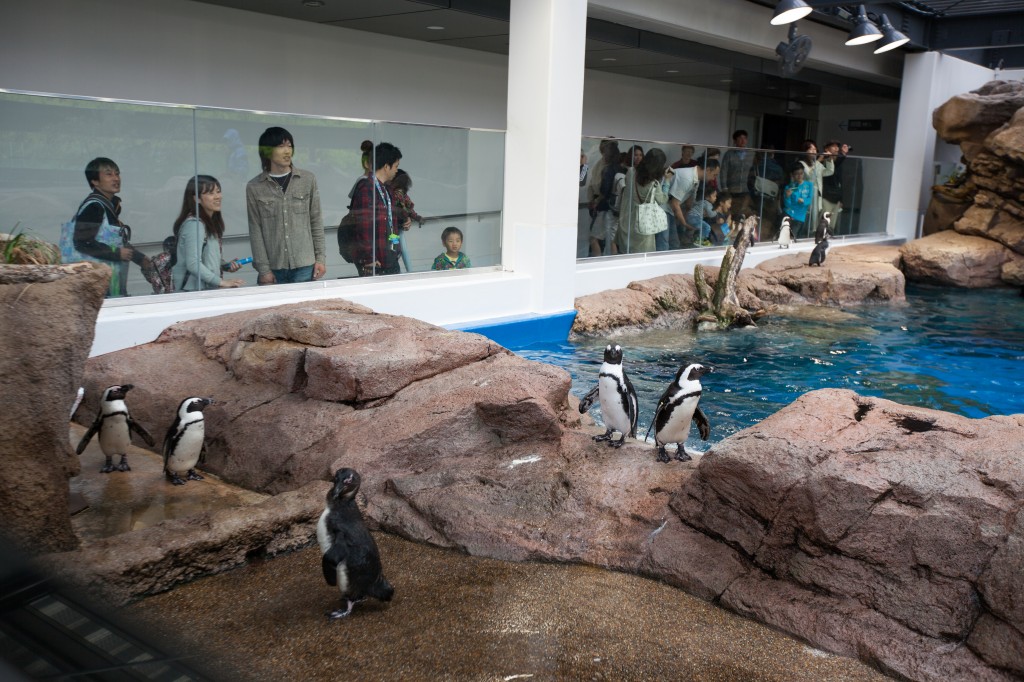 One great thing about the layout is how close you get. At the far end in the picture above, the glass only came up to about shoulder height. But there was a ledge you could stand on and it would come to chest level.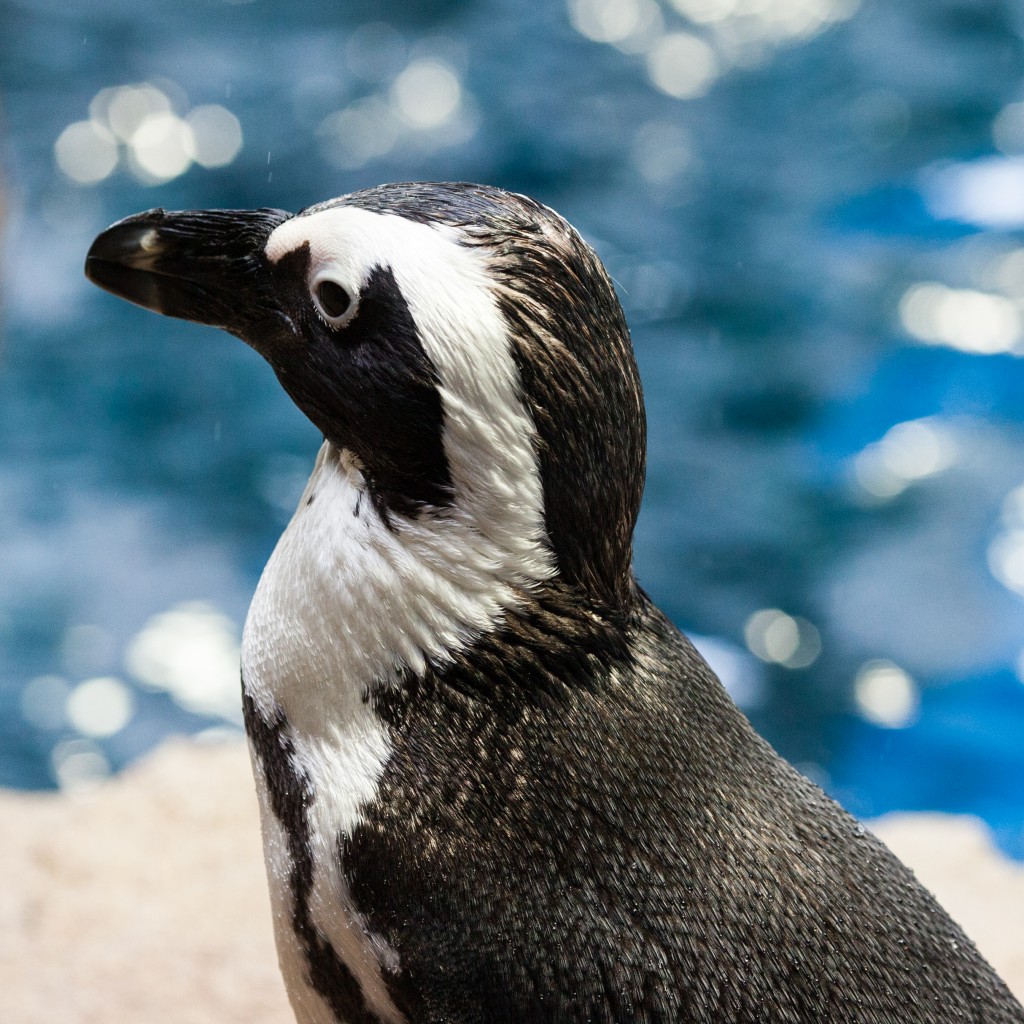 I loved how the penguins would just belly flop into the water.

And the sound a penguin makes when walking is very distinct. Flip. Flop. Flip.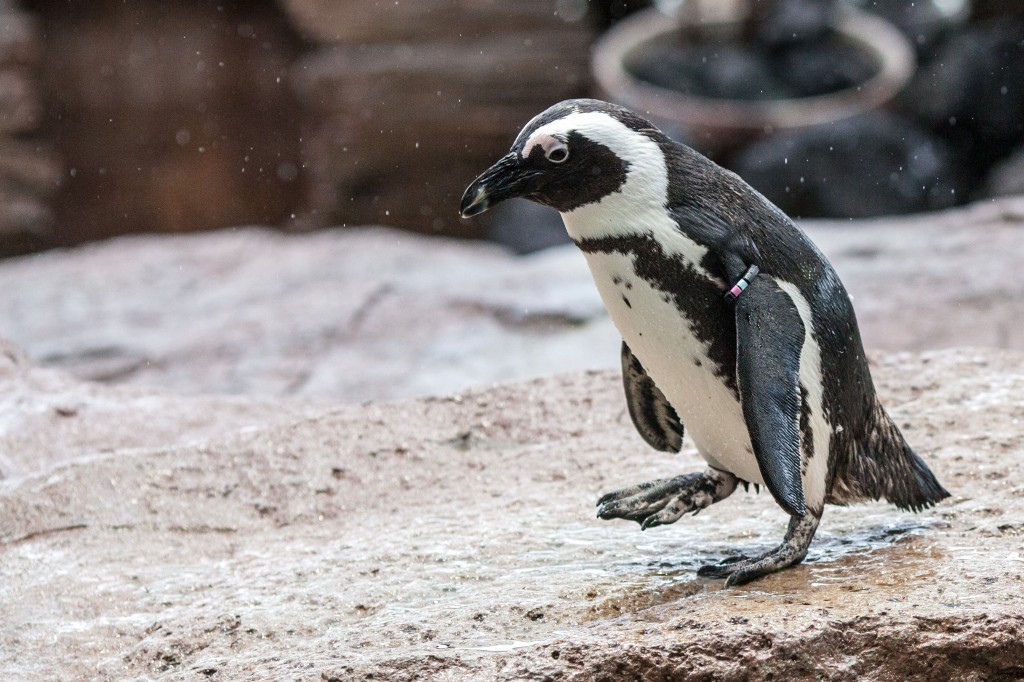 Suddenly employees started ushering people to the outside of the walkway. I had no idea what was going on but everyone looked excited. After ten minutes of anticipation, they let two penguins loose outside of the exhibit.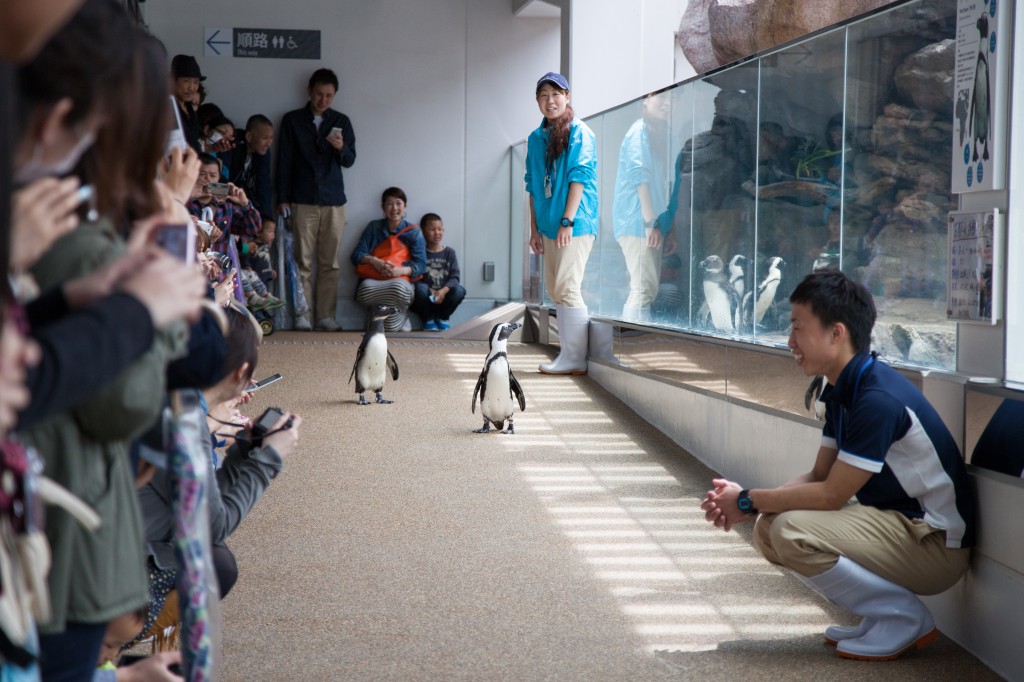 They let them walk about 100 feet before returning them to the others.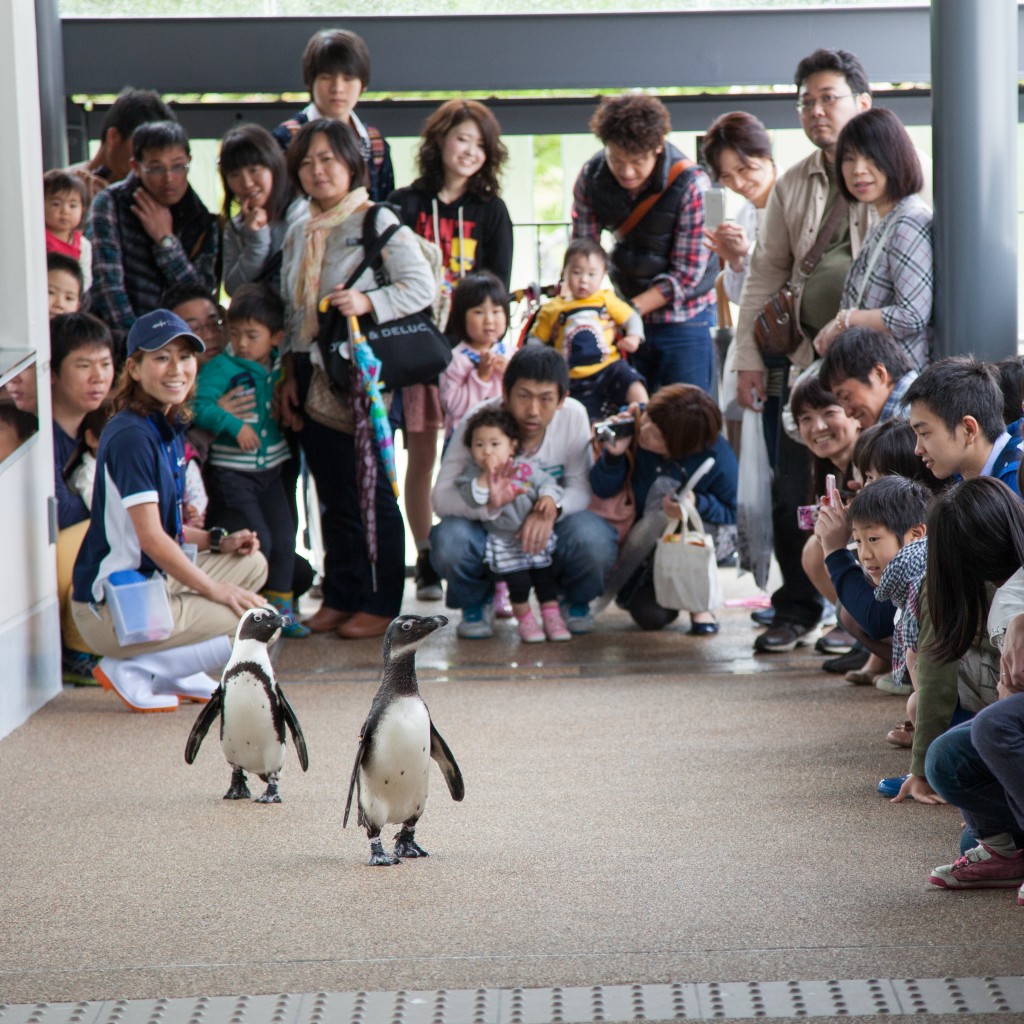 Here's a video of it (might not show up through email). I have a strong feeling that – like feeding the monkeys by hand – this wouldn't happen in the United States. It's a shame though because everyone was fascinated by seeing them up close.
I like to imagine the penguins see this as an opportunity to plan their escape. Each day two different ones will go out on these scouting missions and then report back to the group.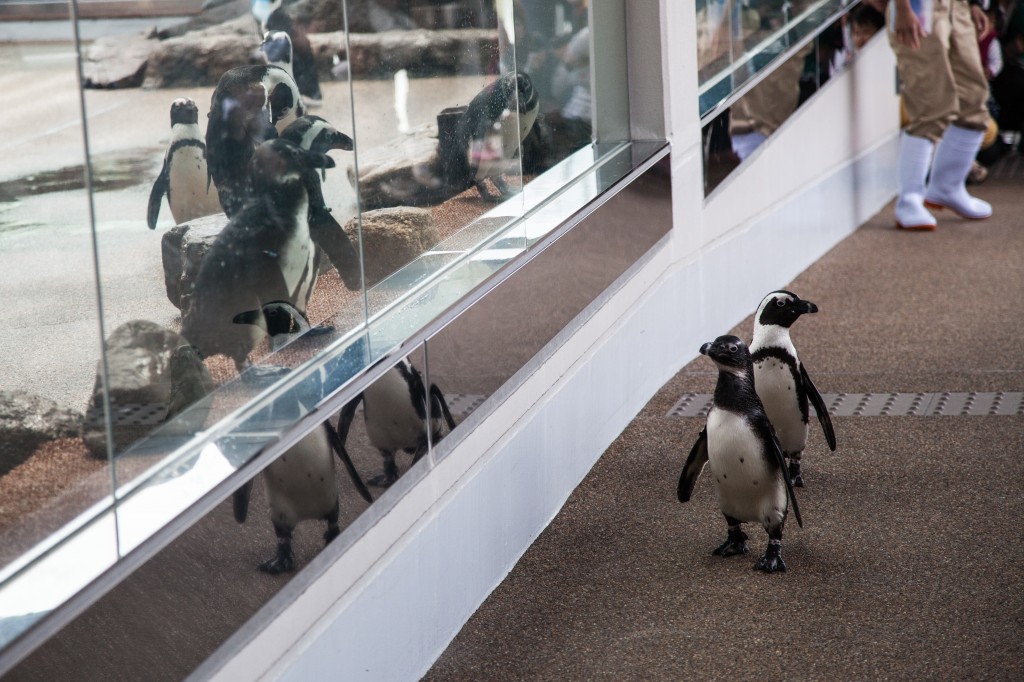 After the penguin exhibit, I walked through the rest of the aquarium. It was pretty small and if you aren't interested in penguins, it would take less than 90 minutes to see all of it.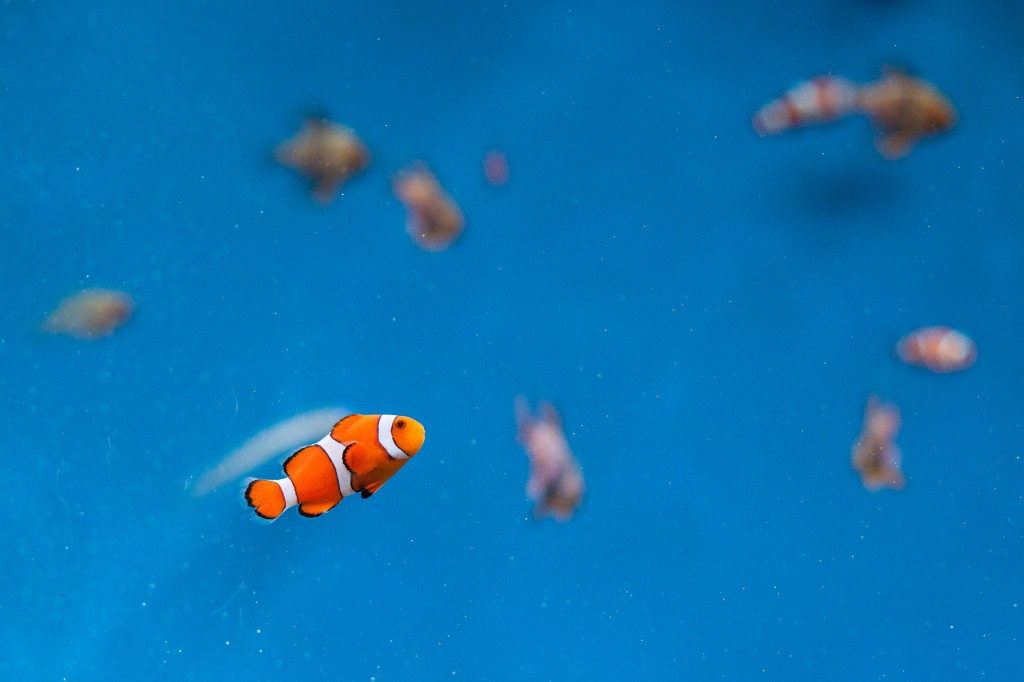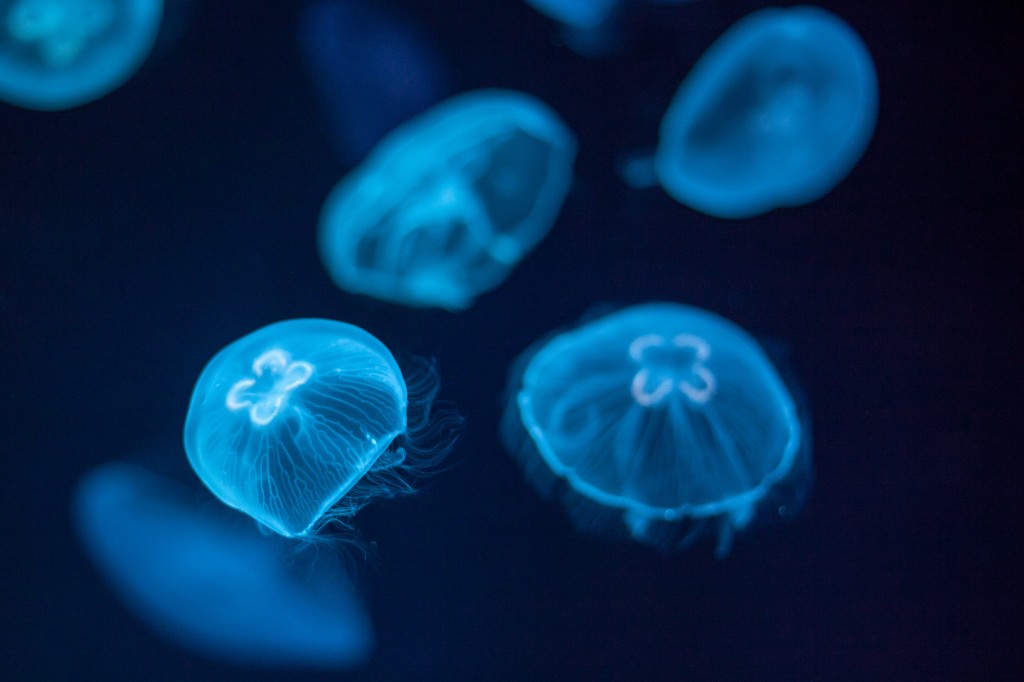 At ~$20, it was more expensive than most Kyoto attractions but I thought it was worth it. If  you don't like penguins though, best to skip it and find something else.
---
---