Matsumoto Castle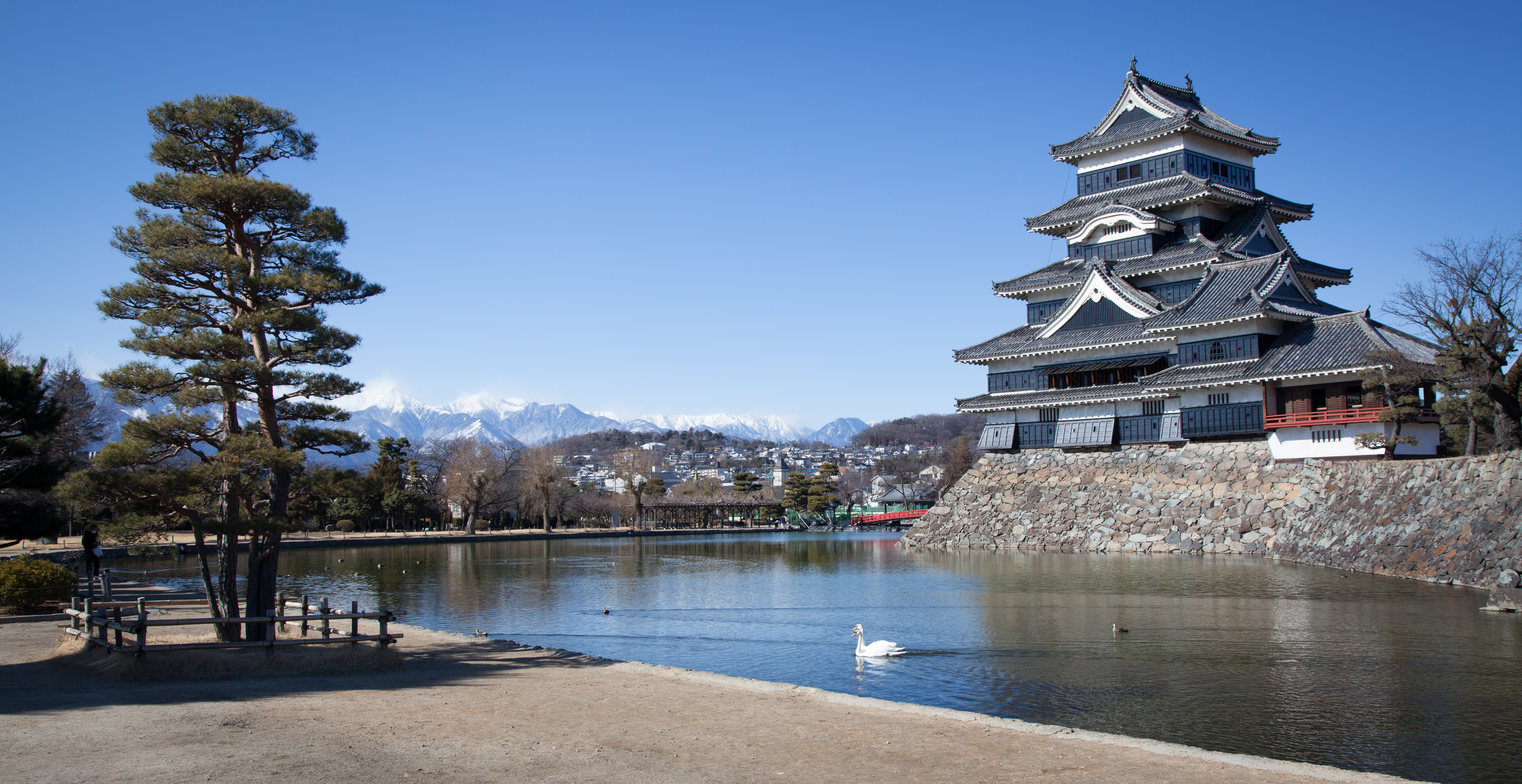 My first stop on my trip this past weekend was to Matsumoto Castle. Getting there was a bit of a challenge.
I left my apartment at 6:30 am, went into Tokyo and then took the shinkansen (bullet train) to Nagano.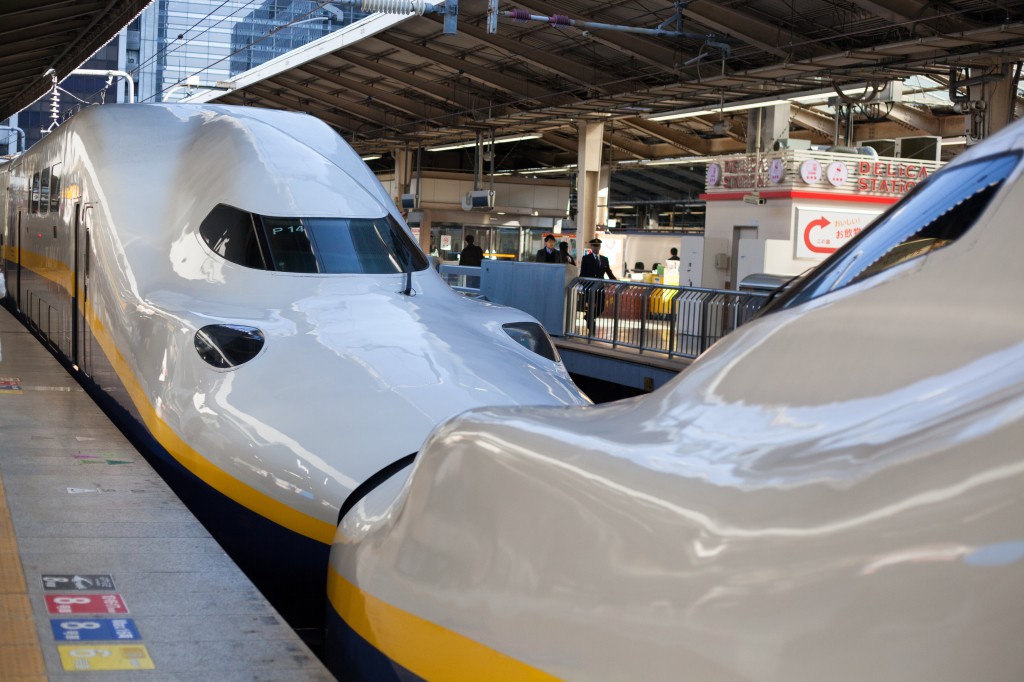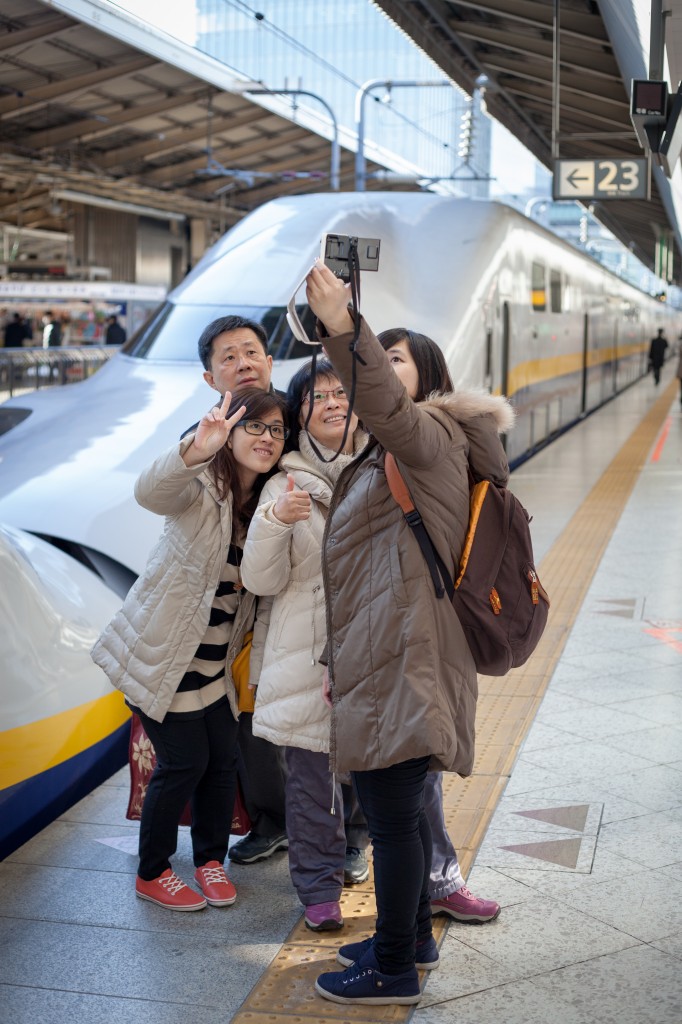 I then grabbed a local train to Matsumoto and a bus from the train station to the castle. I arrived around noon.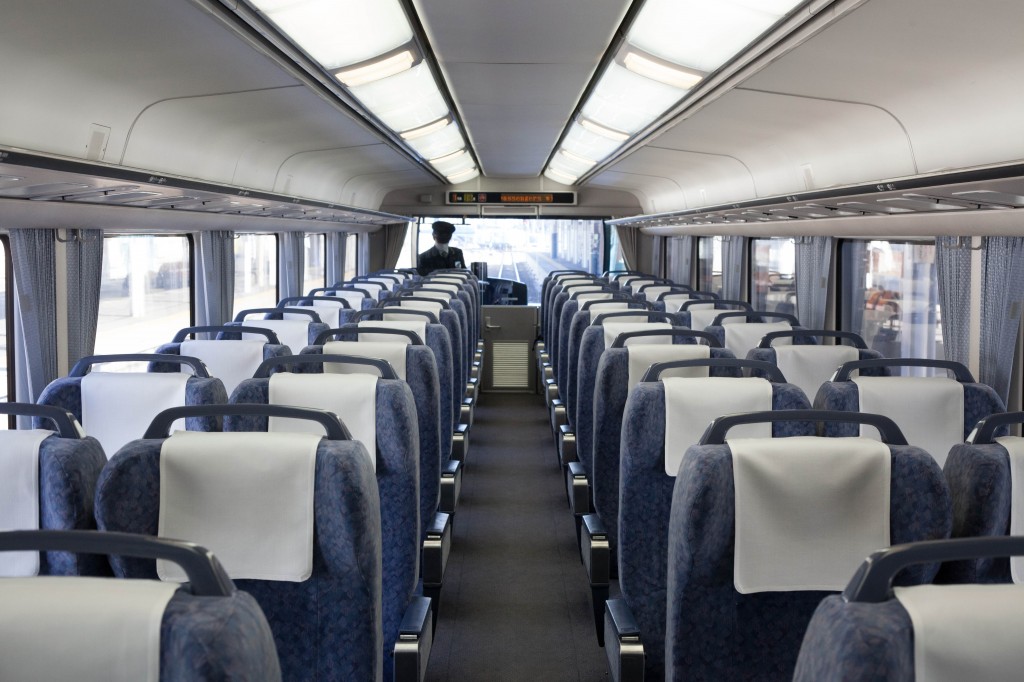 The castle was pretty spectacular. It was built in 1590 and is known as the 'crow castle' due to it's black exterior. Unlike most castles which are built around favorable geography, Matsumoto is located on flat land but is surrounded by a large moat. It's one of the best-kept samurai castles in Japan. I took some pictures of the exterior with my tripod then went inside.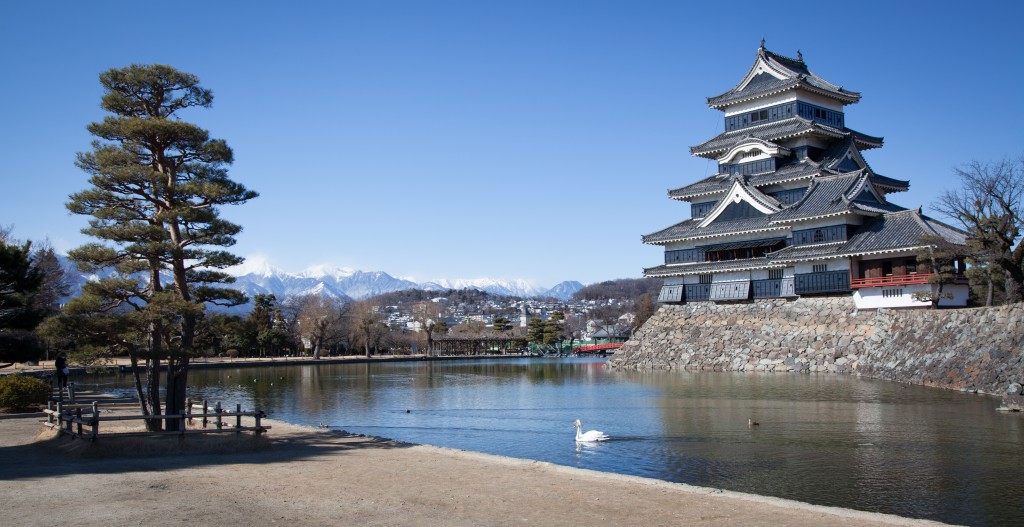 After paying ¥800 to enter, I went to climb the castle. Being winter time, it wasn't crowded at all. I read in summertime you have to wait up to 2 hours to enter. I walked right in.
As with most cultural sites in Japan, you have to take off your shoes before entering. They give you a small bag to place your outdoor shoes in and a pair of slippers to wear.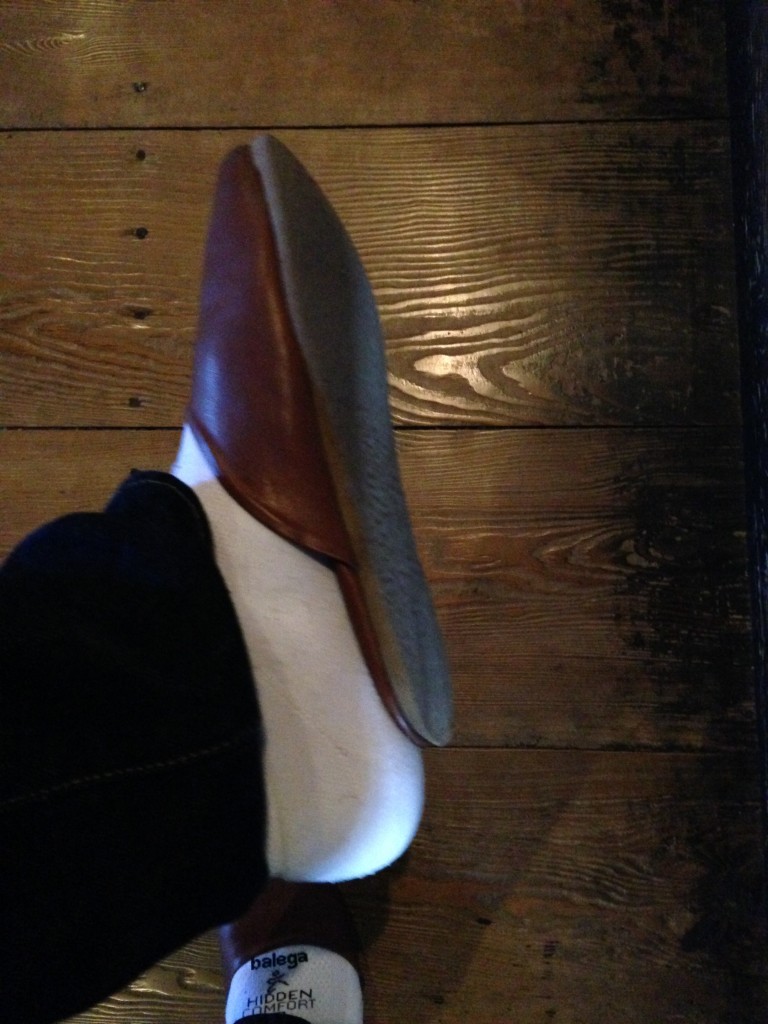 There were six levels to the castle with each floor giving a better view than the previous. The English translations on the informational signs definitely added to the experience.
It was interesting trying to climb the stairs with my backpack, tripod, and extremely small slippers.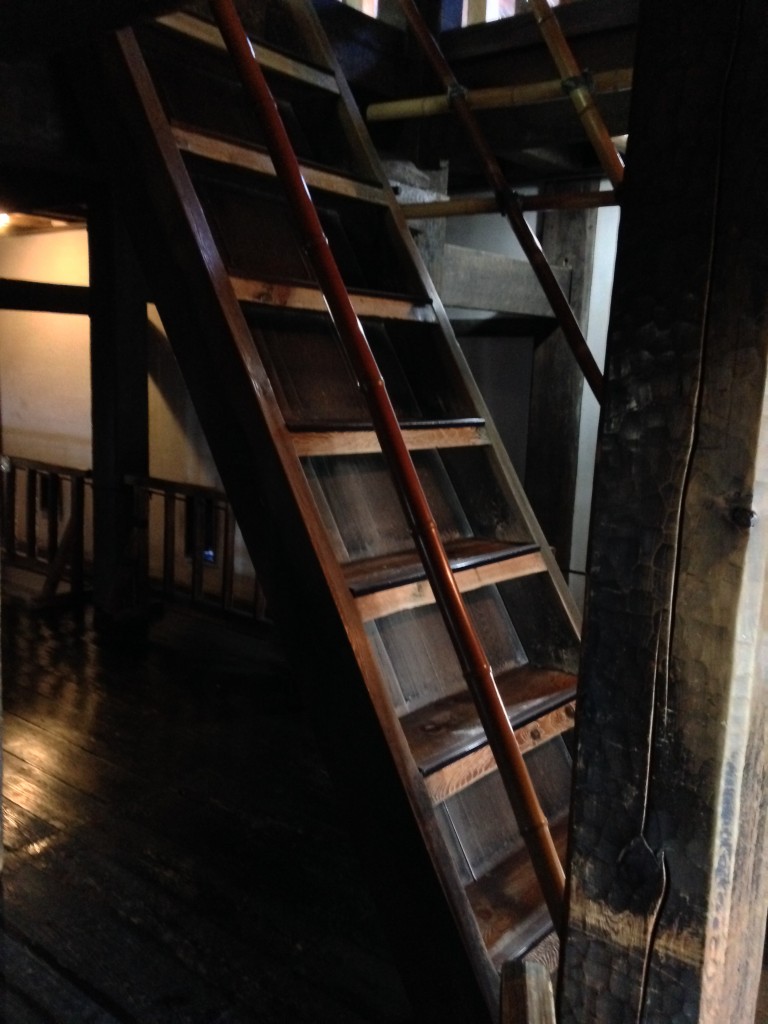 The top provided a good view, but I saw there was construction being done on the iconic red bridge which provides a good foreground interest for pictures. Hopefully it will be completed by mid-March; I'm planning on coming back during the cherry blossom season.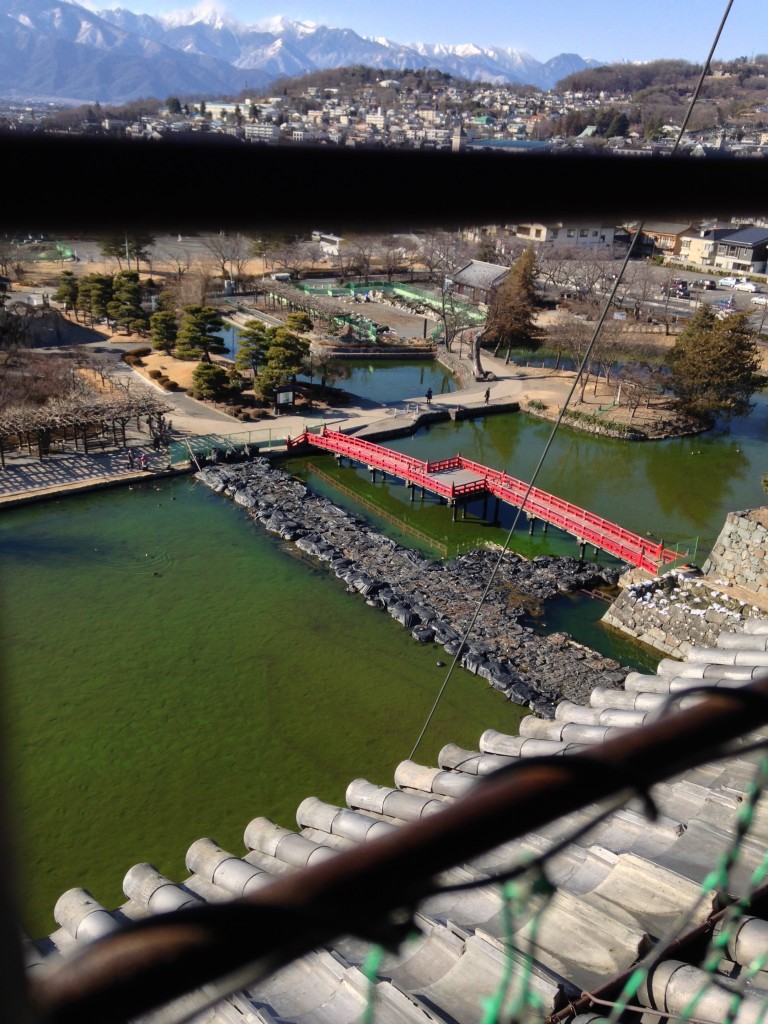 I climbed back down the castle and set up near the red bridge, just cropping out the green construction fence. One of the good things about traveling with a tripod is you can take your time setting up a picture. I tried asking other people to take my picture in the past and the results were not good.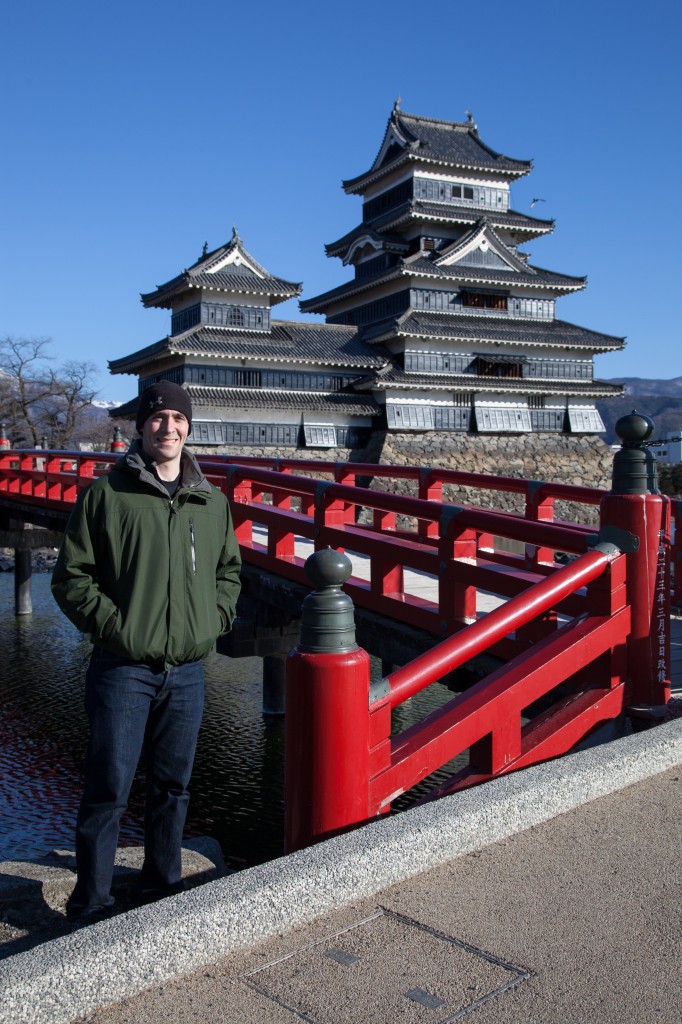 Satisfied with my pictures and touring the castle, I headed back to Nagano. I checked into my hostel which cost ¥2000 ($20) per night – pretty cheap for Japan. I imagine the price goes up in the summer time. The accommodations weren't spectacular but it wasn't much different than my apartment back in Fussa. After looking through pictures, I went to sleep – excited to see the snow monkey tomorrow.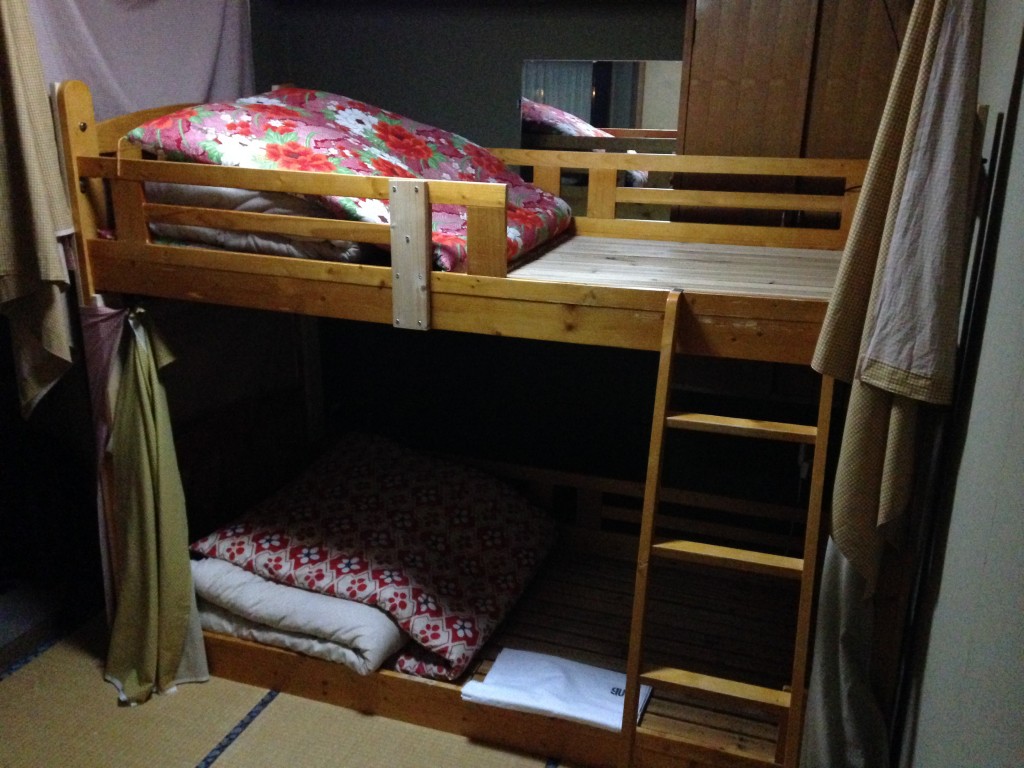 ---
---