More company meals and almost a gym membership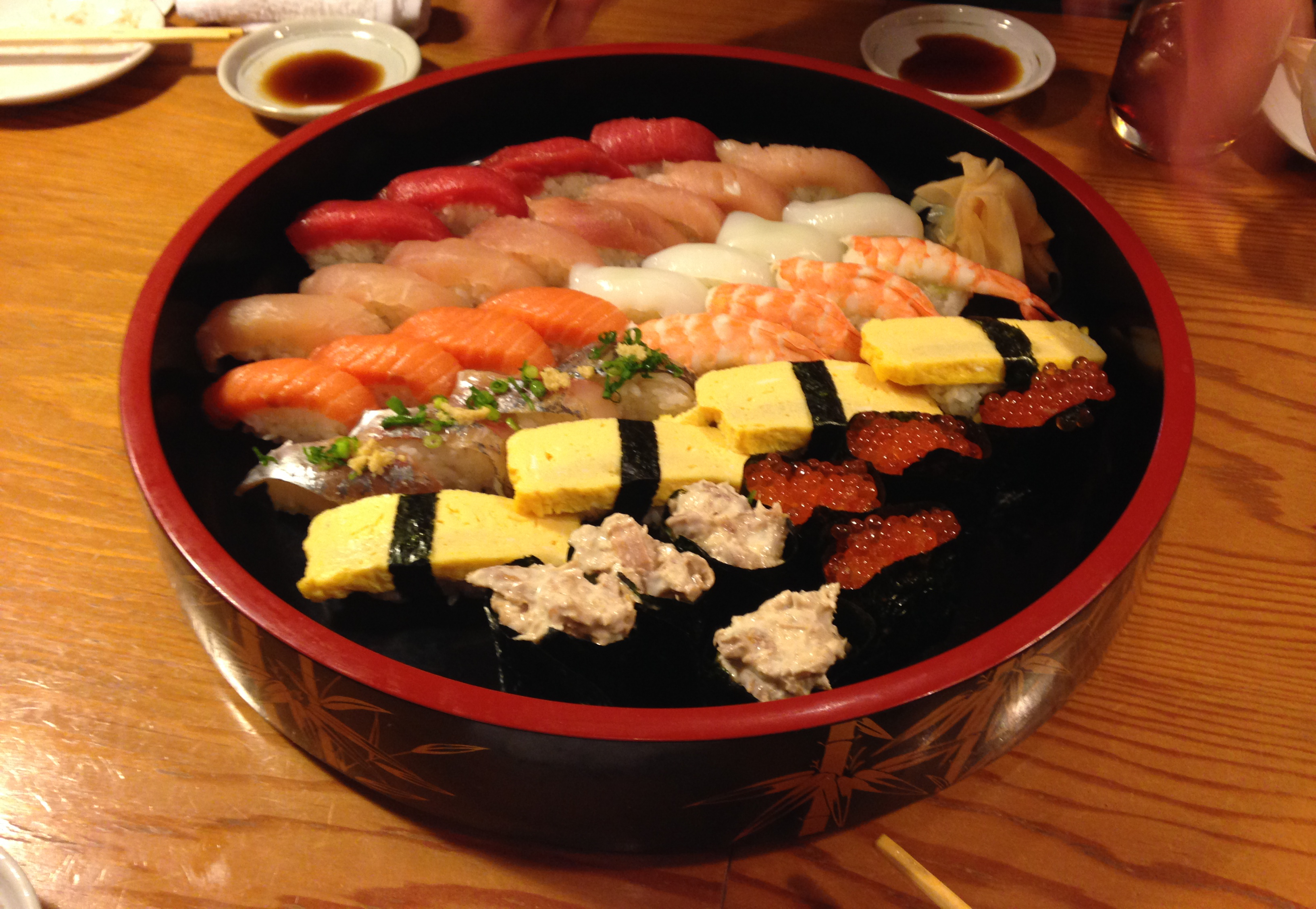 This past week has been mostly meals with coworkers. I haven't gotten a lot a time to myself so far, but plan to go into Tokyo this weekend.
On Wednesday, the 15th, we ate at Dohton Bori, a cook-it-yourself restaurant. The food is served to you raw and comes with pancake-like batter which you cook in the skillet at your table. Instead of chairs, you sit on padded cushions and leave your shoes at the front entrance, taking the wooden key with you.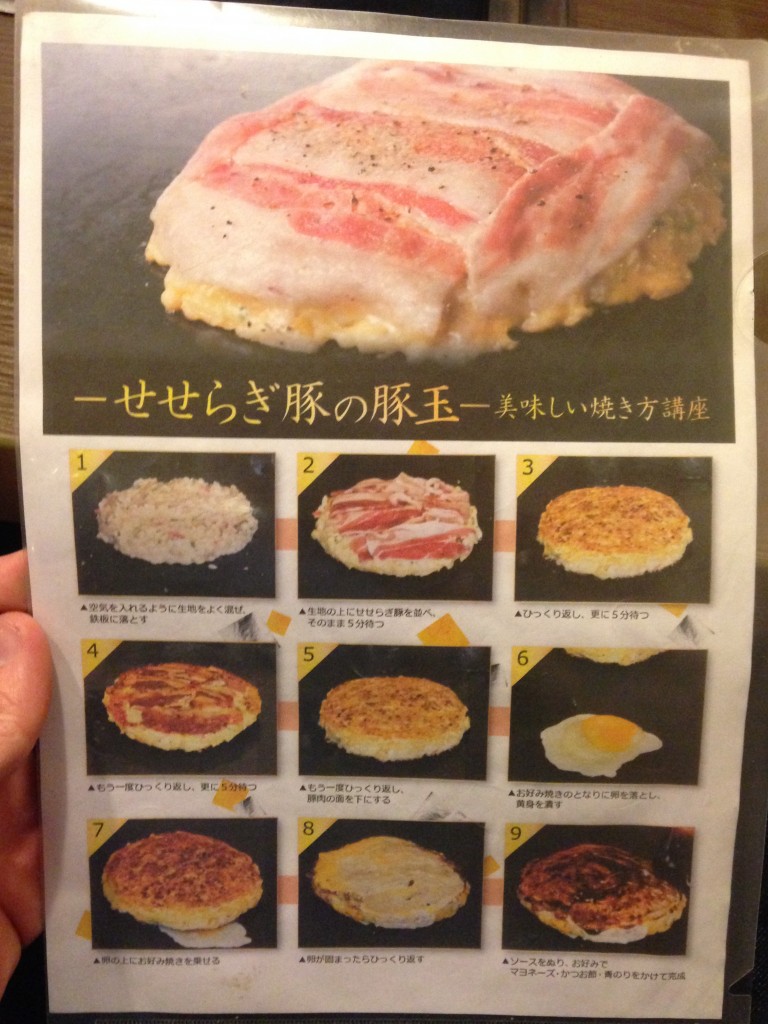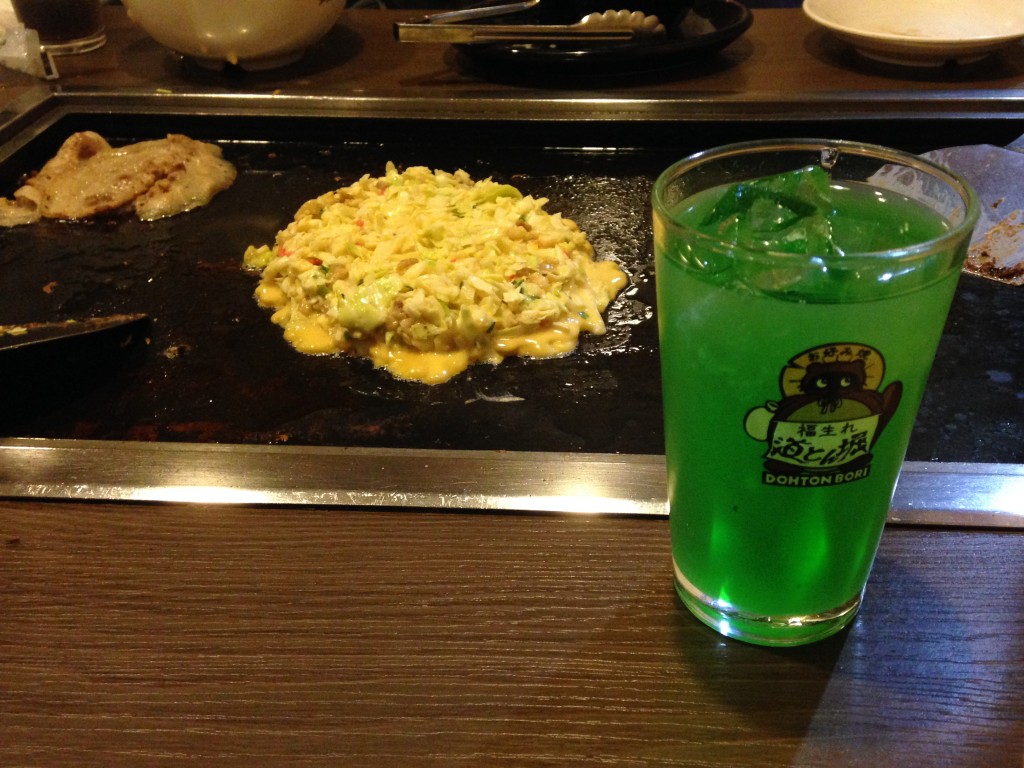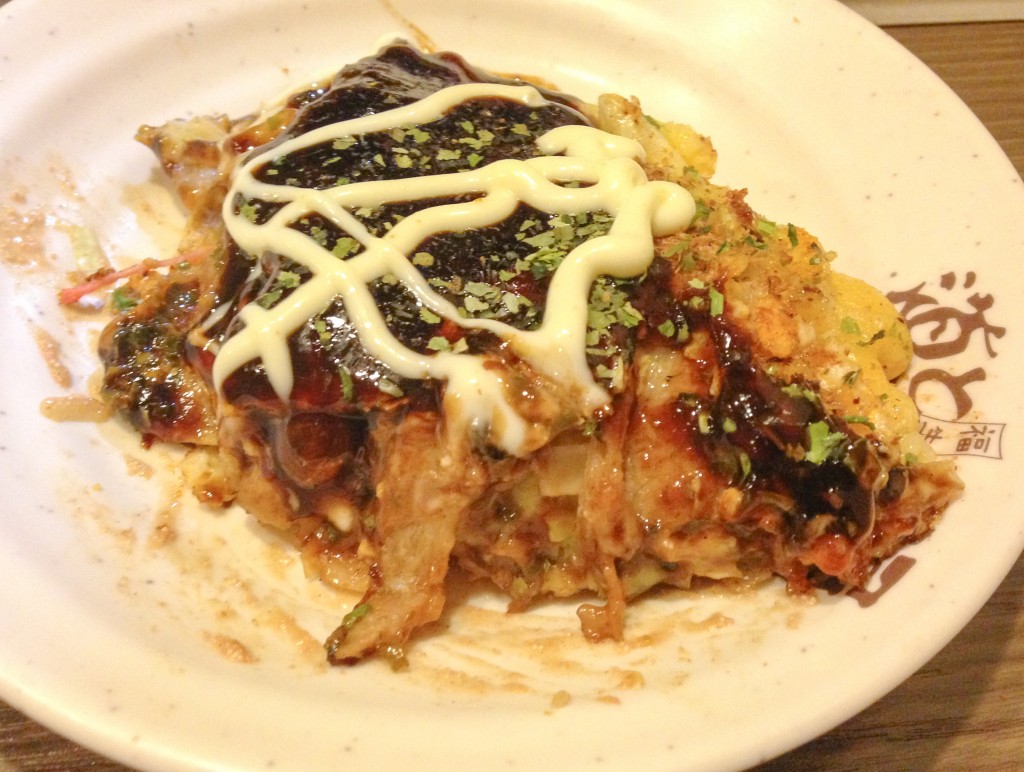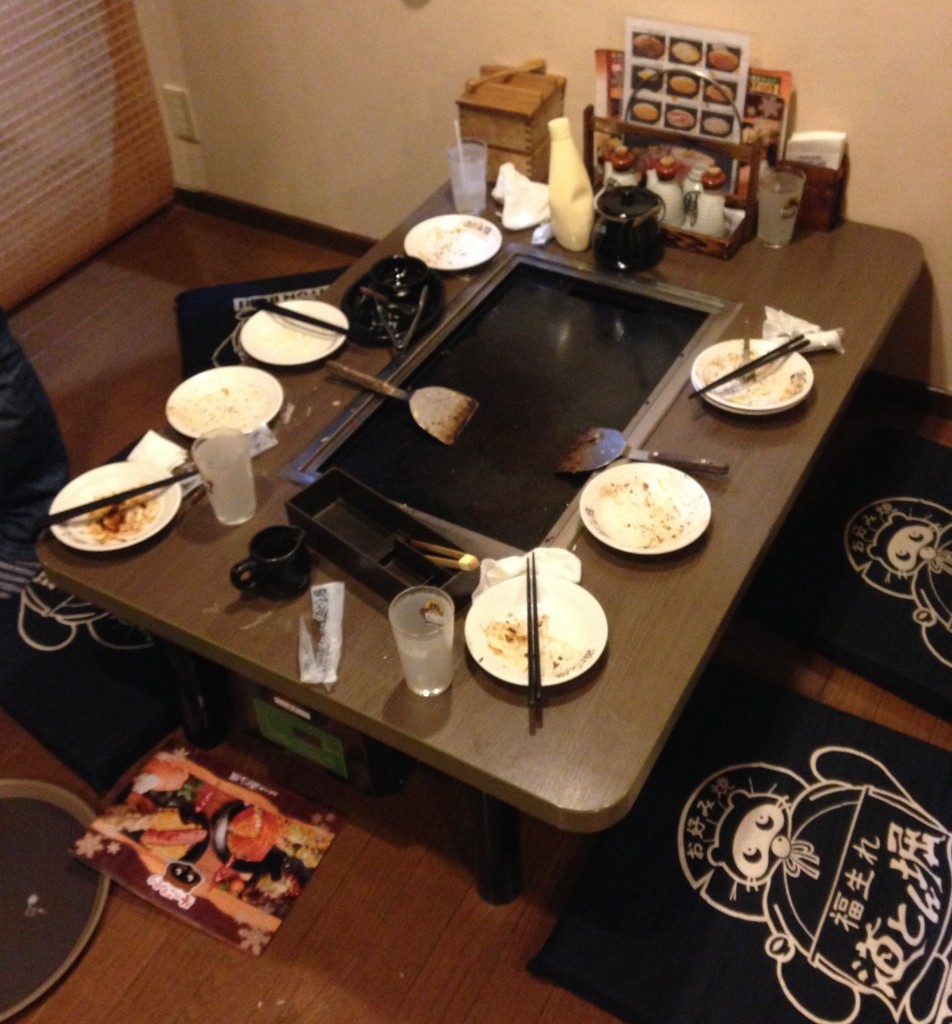 After dinner, I tried to join a gym. I knew exactly what I wanted: a gym with a squat rack that's open late and within 45 minutes by train.
Earlier I did research online and found out squat racks aren't very common in Japan. Understandably, since Japan isn't known for their weightlifting. Instead, gyms are filled with cardio equipment and resistance machines. There are some CrossFit gyms, but those are small and located 45 minutes away – not going to work on a regular basis.
I first tried to join a gym called Megalos. It's a chain of gyms – or sports clubs as they're called in Japan – that have a lot of amenities: a lap pool, sauna, indoor golf driving range, nice locker rooms, and of course a gym.
The closest one to me was located in Tachikawa, a medium-sized city by Japan standards, which seems larger due to the high-rise buildings and tons of people.  It was about 17 minutes away by train, not including the 10 minute walk to the station.
I arrived at Megalos, but found out I could only get a gym membership with a bank account, which I didn't have. I tried to offer paying six months ahead of time with cash, but the receptionist shook her head no. To get a bank account, I needed a phone number and free time to visit a bank on the weekday, which I didn't have. Discouraged, I went home.
On Thursday, we went to another cook-it-yourself type restaurant. This one had an open fire grill at each table and you ordered as much food as you wanted for a set price. They were pretty strict about time limits as they even had a sign in English.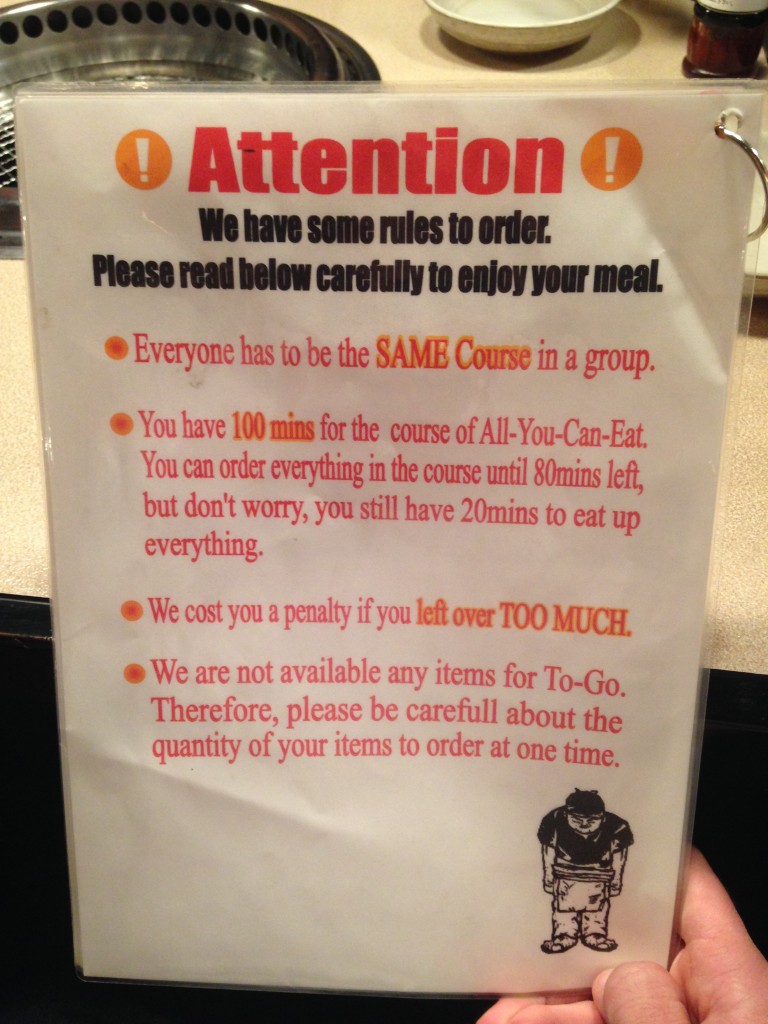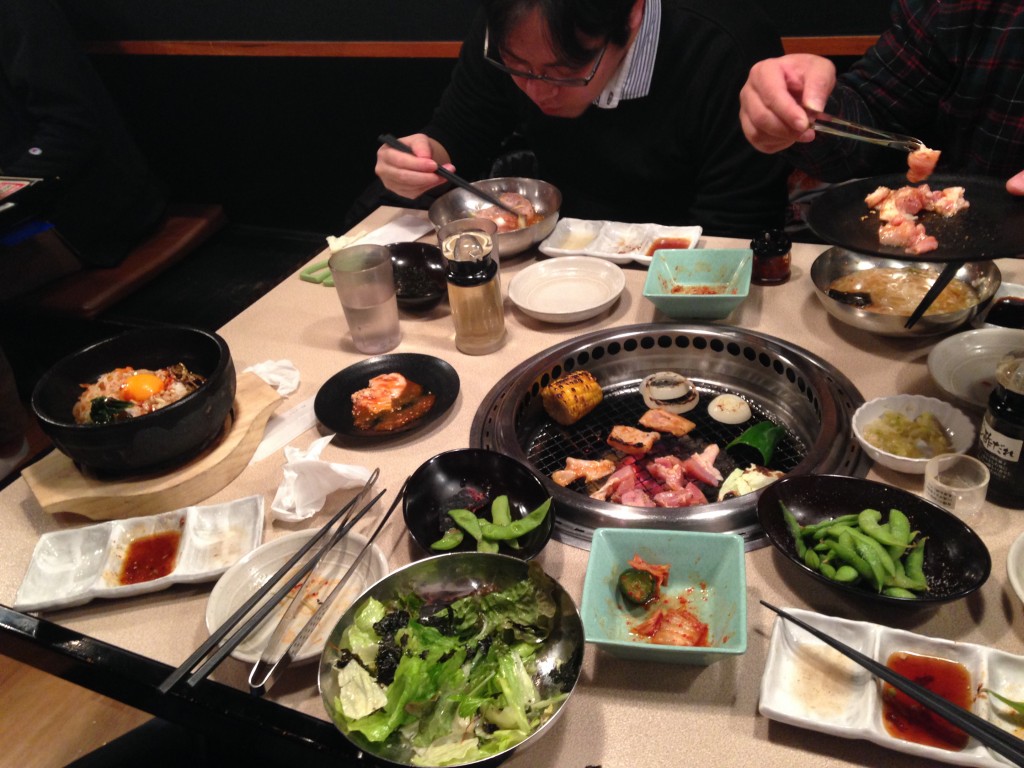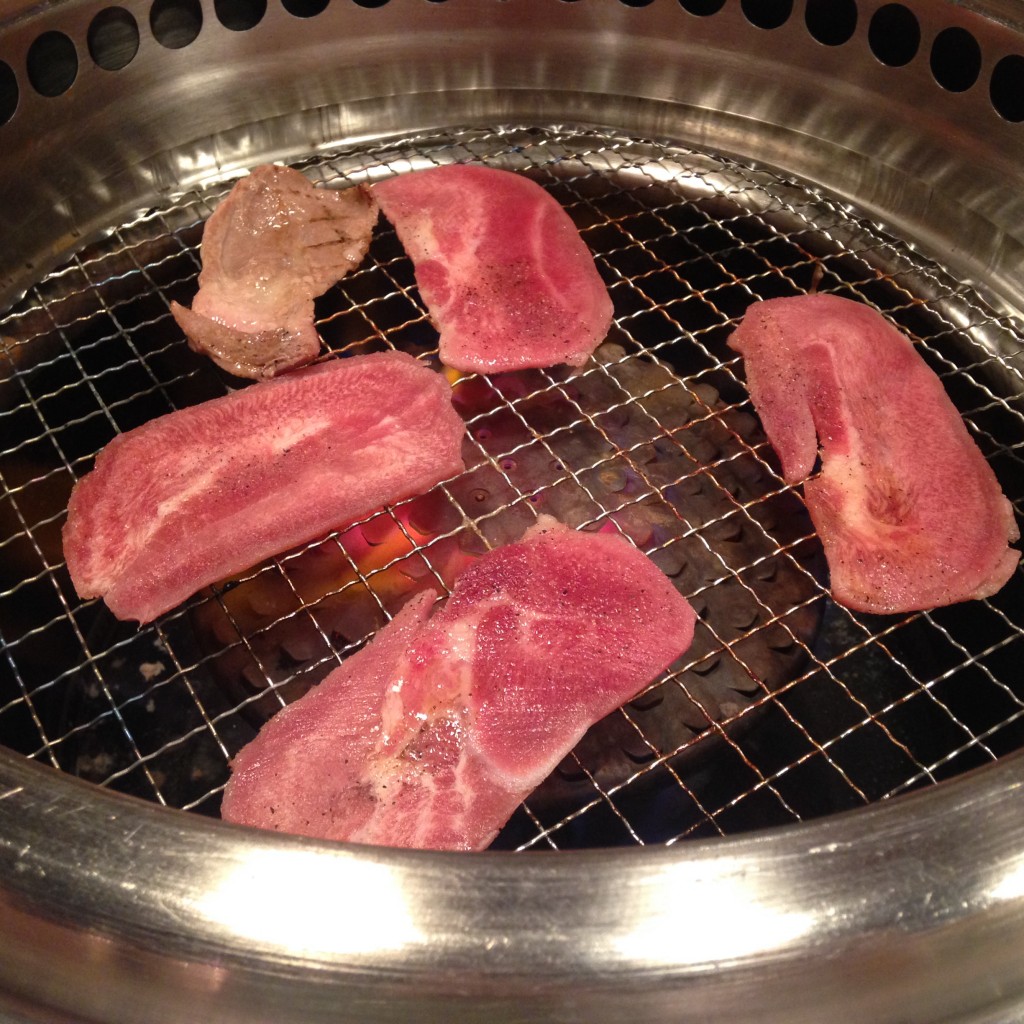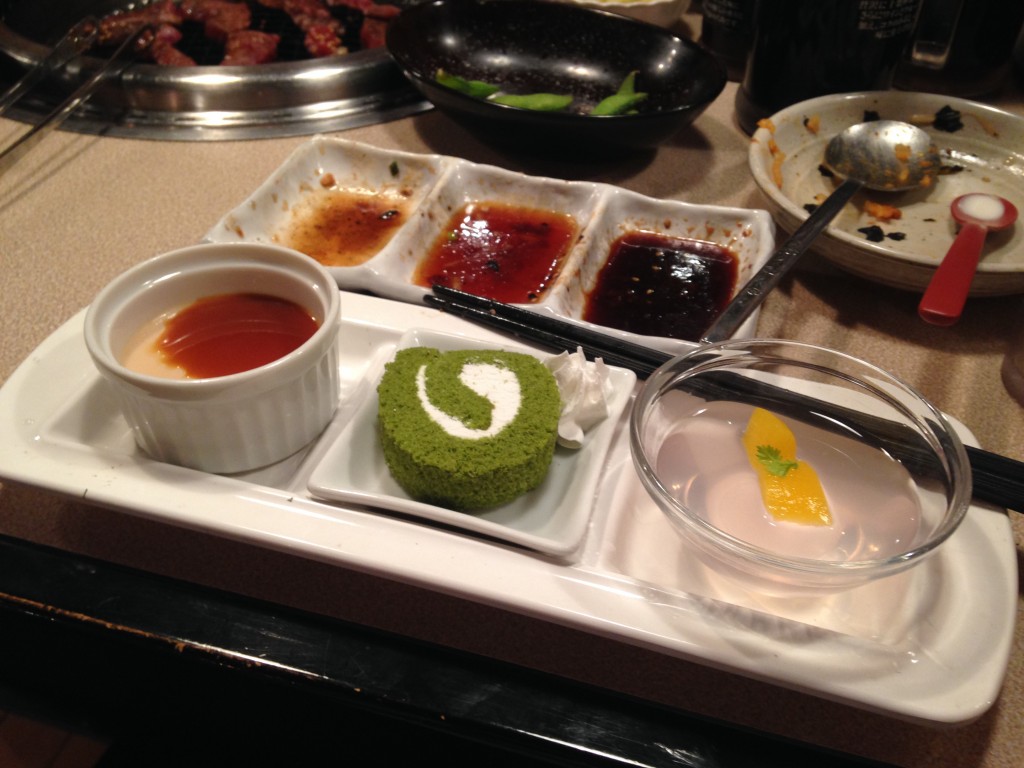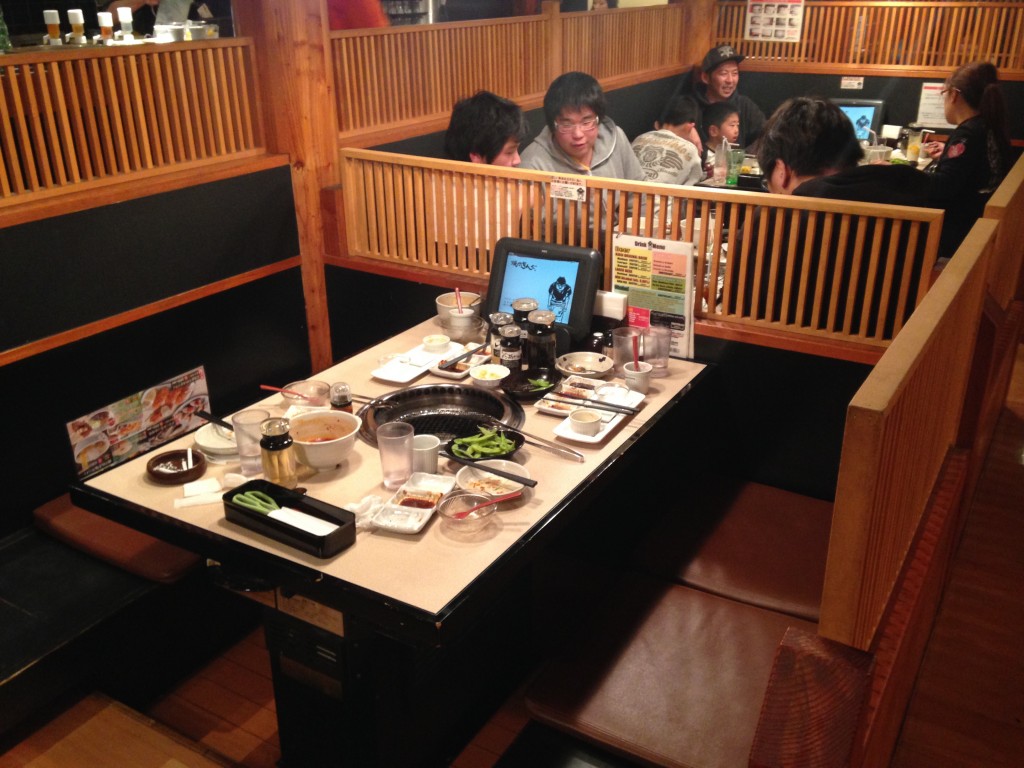 My last organized meal with coworkers was on Friday night when we went to a sushi restaurant. Like the past two nights, we had to take off our shoes and put them in lockers at the entrance. The sushi was really good, as was the generous amount of mixed drinks and sake. We started off with some small plates, then ordered large portions of sushi.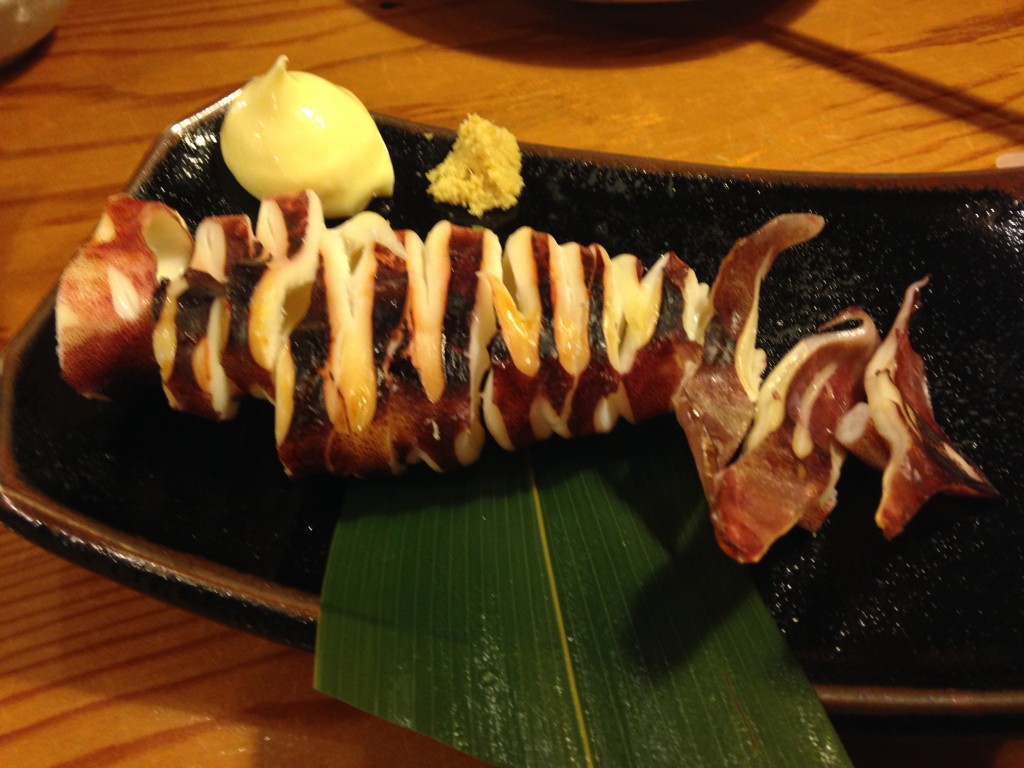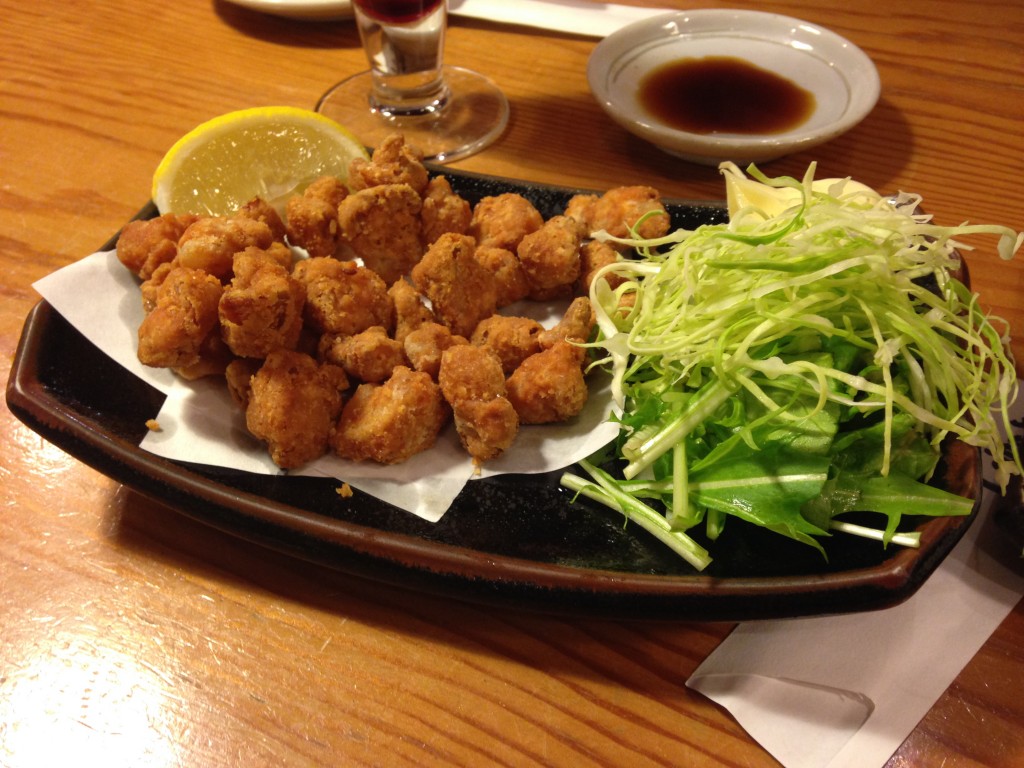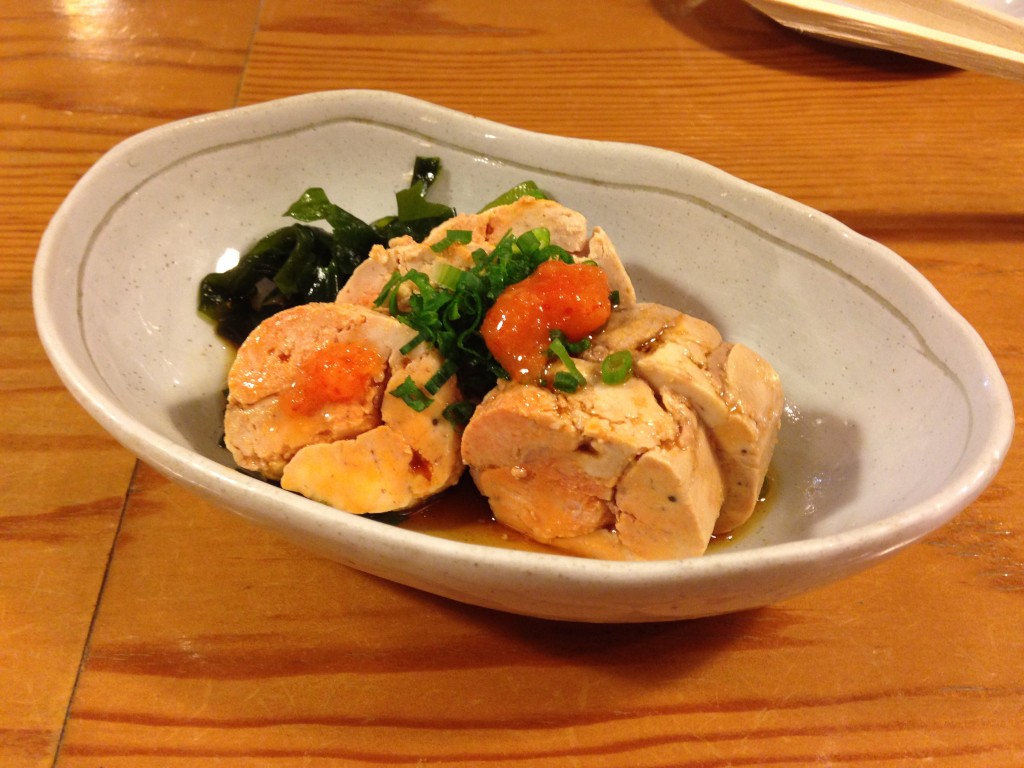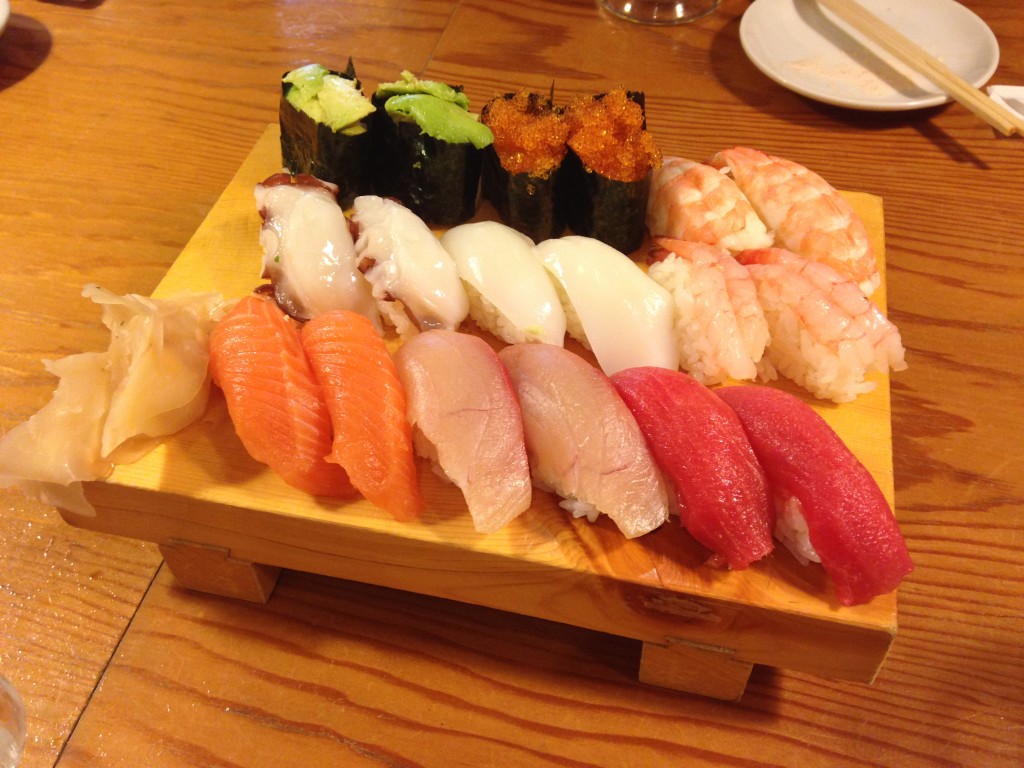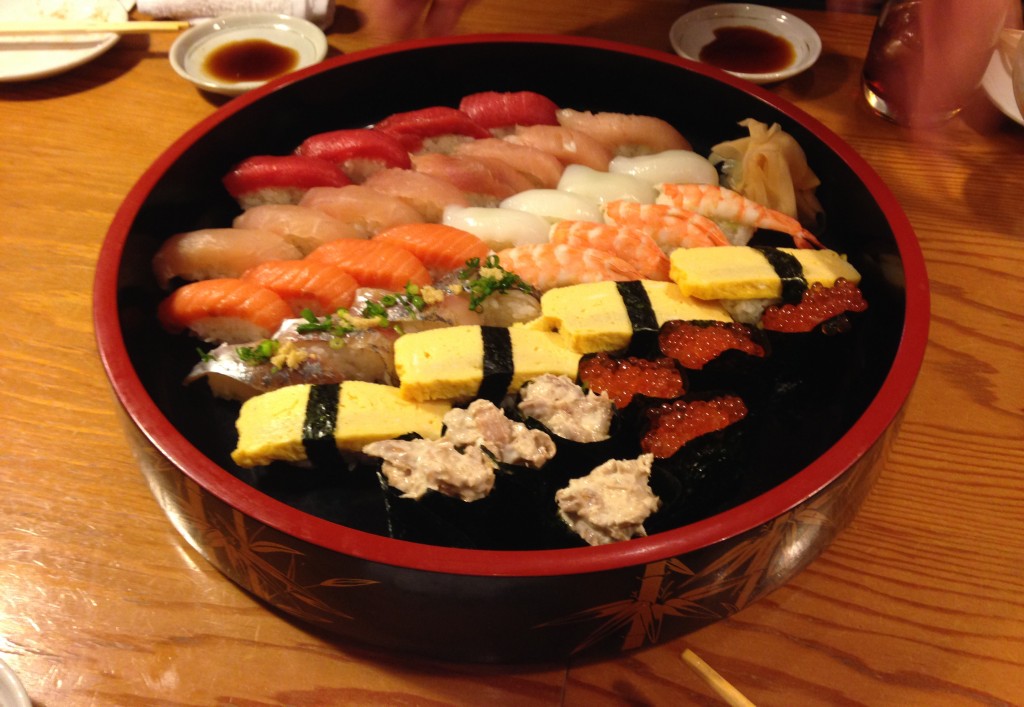 Finally, a pro-tip for those of you who stuck around until the end. If you're ever find yourself eating sushi in Japan and want to score bonus points with the natives, learn how to properly put soy sauce on your sushi roll.
Do not dip your sushi roll into the small container of soy sauce, regardless of how little soy sauce you soak up.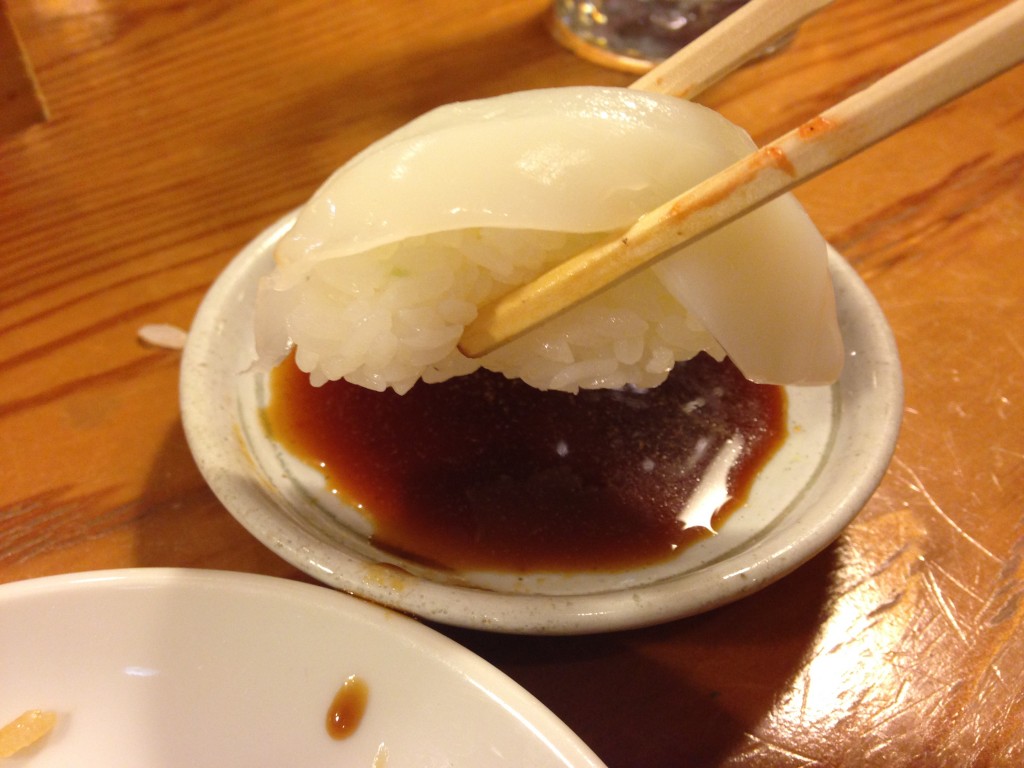 Instead, pick up the pickled ginger (Japanese: gari) and use it to lightly coat the rolls.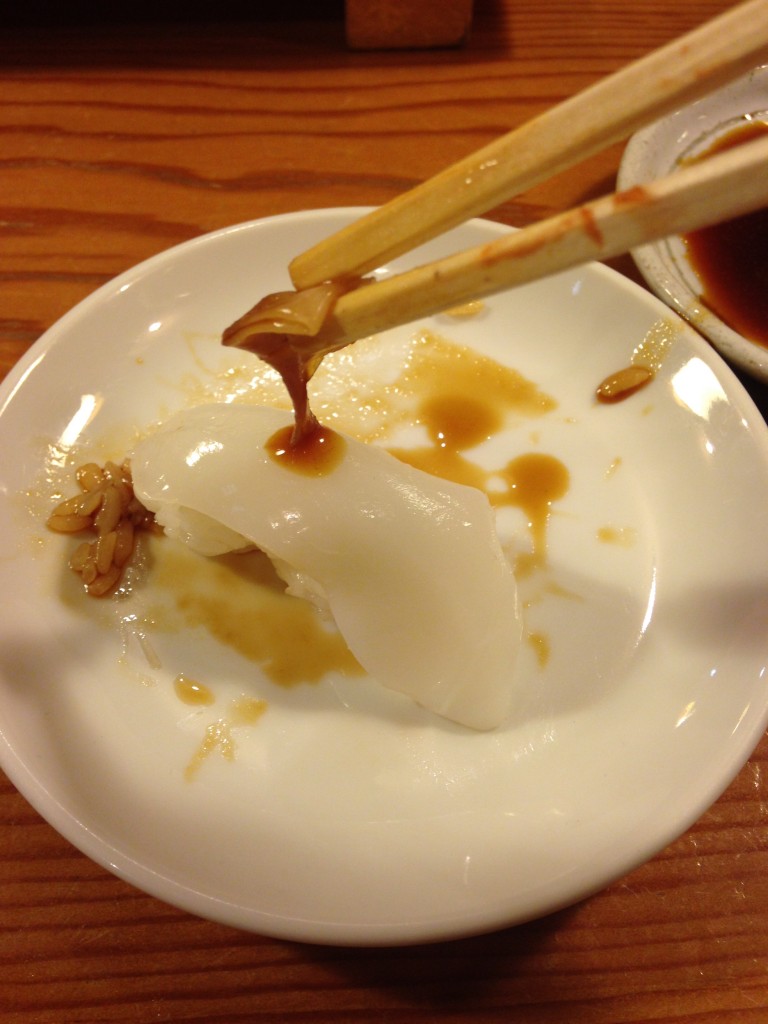 After multiple drinks, it was time to bike home. I'm very thankful I was able to visit these different restaurants within my first week of arriving. The people I work with have been very welcoming and while the language difference causes some problems, it's always fun pulling out our smart phones and using Google Translate to understand each other.
---
---