Morning in Bled, Slovenia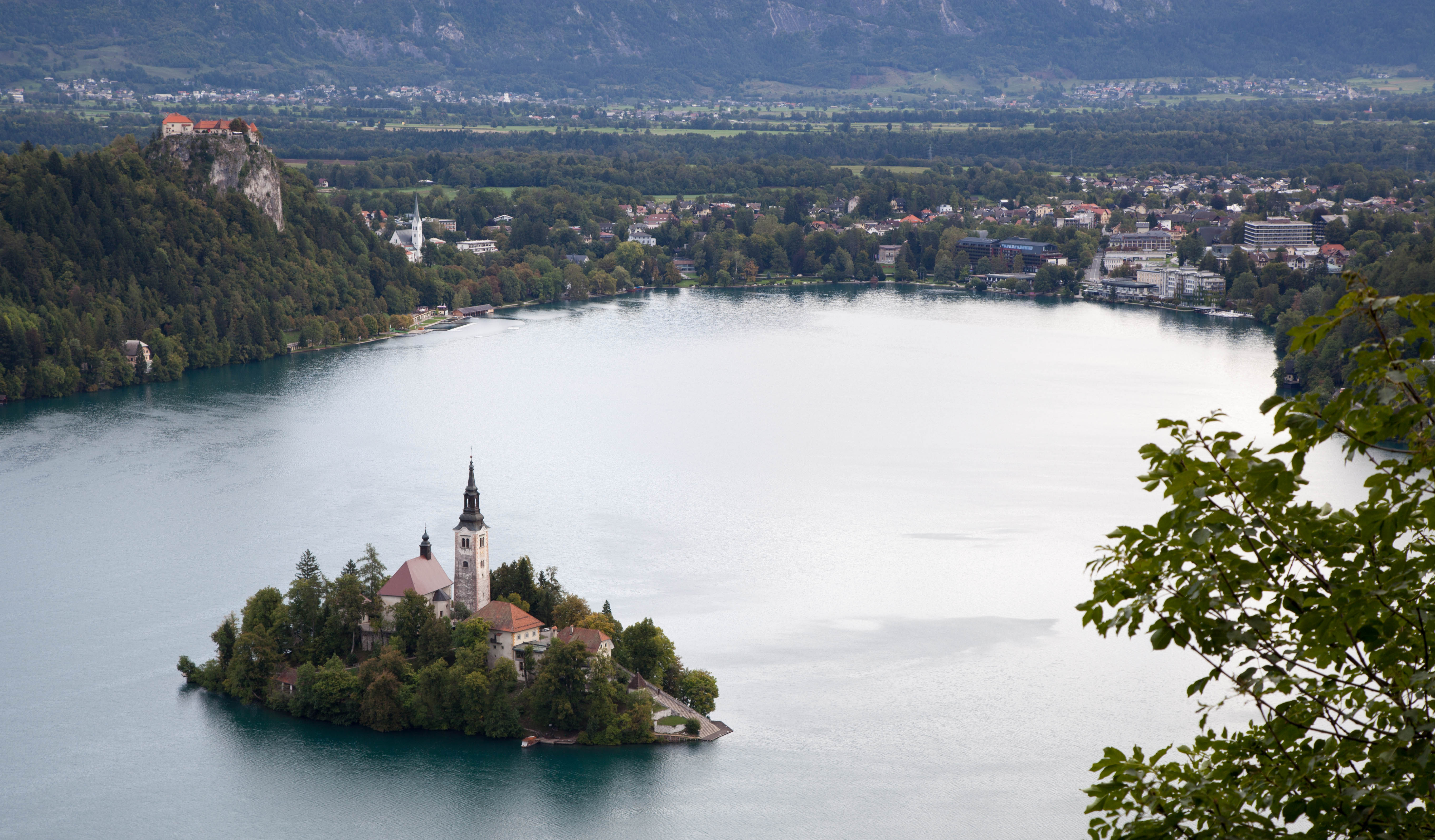 Again on Saturday morning I woke up with the intention of photographing the sunrise. I parked in such a way that it would be impossible for someone to block me in – lesson learned there.
I'm changing hostels today because I'm waking up at 3:30am tomorrow morning to catch a taxi to Ljubljana airport, so I booked a private room at another hostel. I pack up my things into the car and leave the hostel at 5:45am in plenty of time for the sunrise at 6:45AM. I drive to the other end of the lake, park my car, and walk to get a better view of the island. I take some shots before the sunrises, but without any clouds in the sky and not good exterior lighting on the church, I fail to get a good picture.
Once the sun rises, I change my angle and decide against getting the castle in the background.

Satisfied that I captured at least one good picture, I leave around 8:00am and park my car at the center of town again and walk in search of a hot breakfast. I walked into the lobby of a four star hotel and asked if I could just buy breakfast; they said sure and showed me a table. It was expensive at €13.50, but I wanted a good start to the day since it was going to be a long one.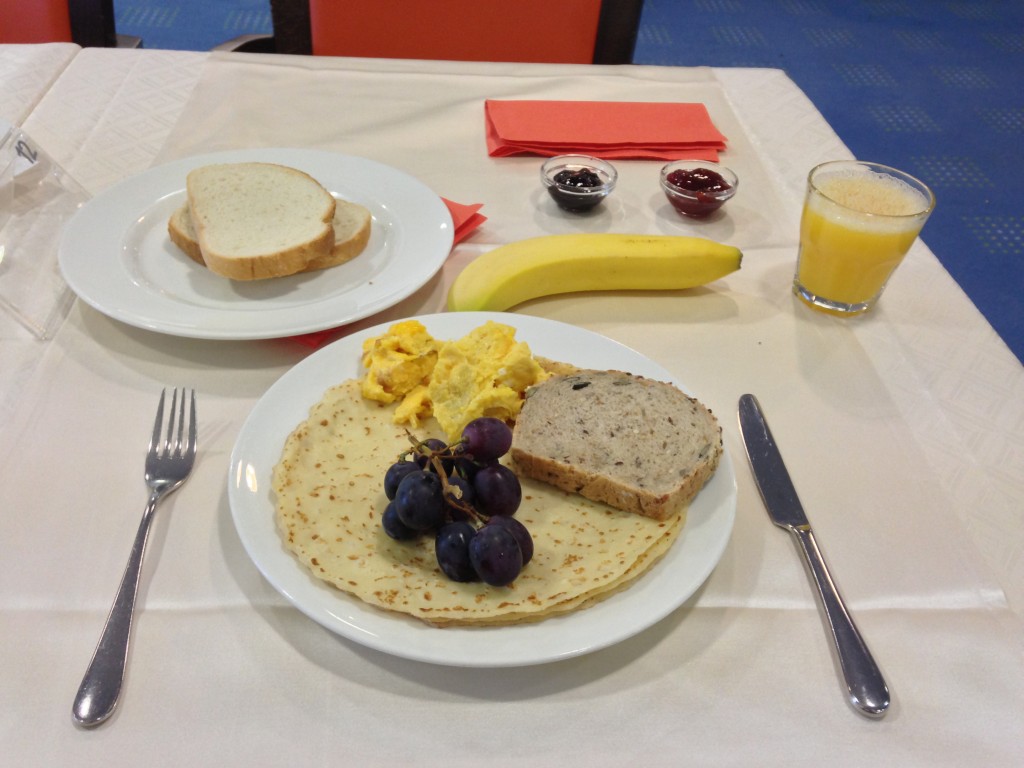 After breakfast, I sat in the lobby and edited pictures and did some planning online, taking advantage of a fast internet connection. Next up: paragliding!
---
---