Off to Chiang Mai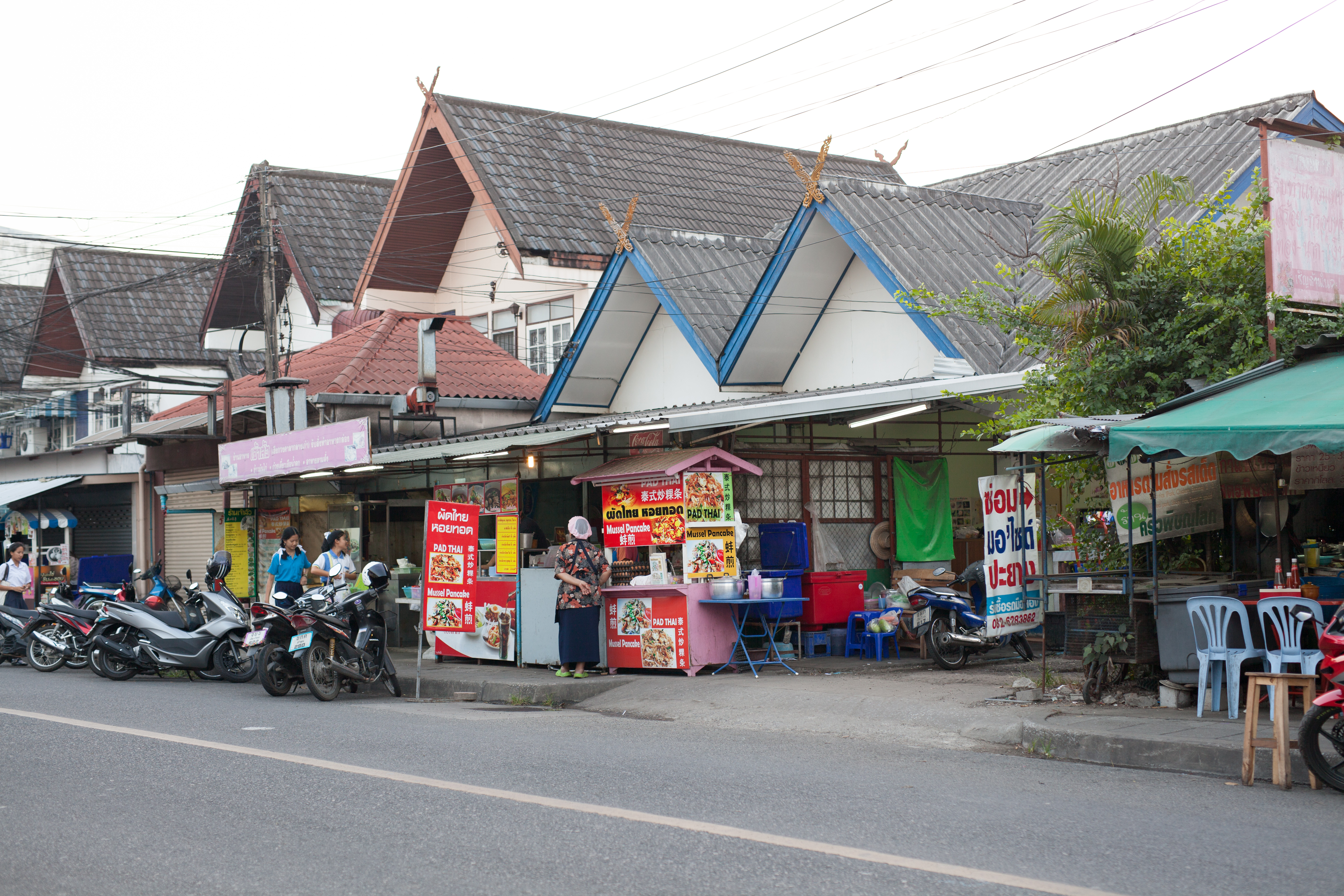 I woke up after six short hours of sleep to catch my flight to Chiang Mai. I checked out and grabbed the hotel shuttle to Bangkok airport.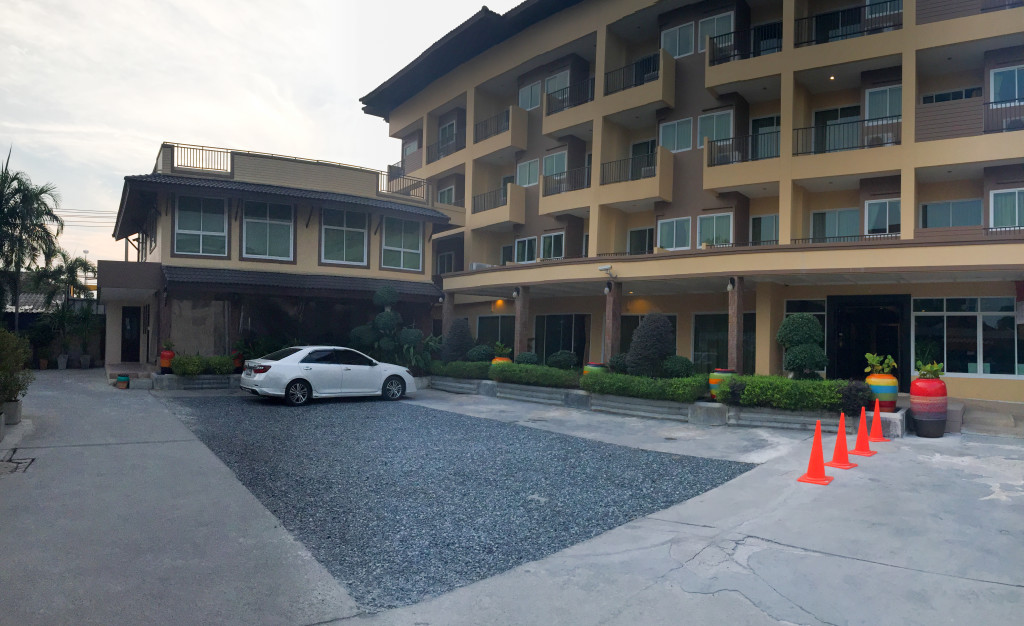 I arrived at the airport at 7:30 am for a 10:00 am flight and I'm glad I did – the check-in line was packed. Fun fact – one of the two girls in the foreground (with the neck pillows) had food poisoning. I later saw her throwing up into a leaky plastic bag. Welcome to Thailand.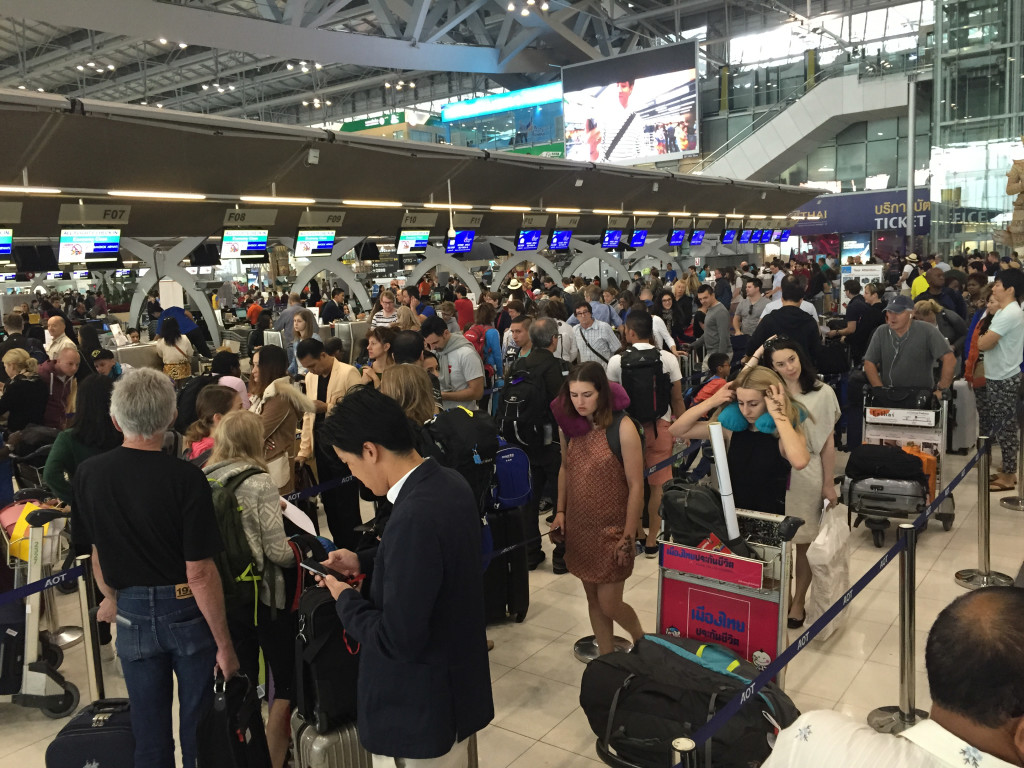 After passing through a short line at security, I grabbed some breakfast. Two crossiants (chocolate and almond) plus a bottle of water was $8.75. Not too bad. I then topped it off was a McDonald's Sausage Egg McMuffin ($2.88). Number of McDonald's I've had in foreign countries: 16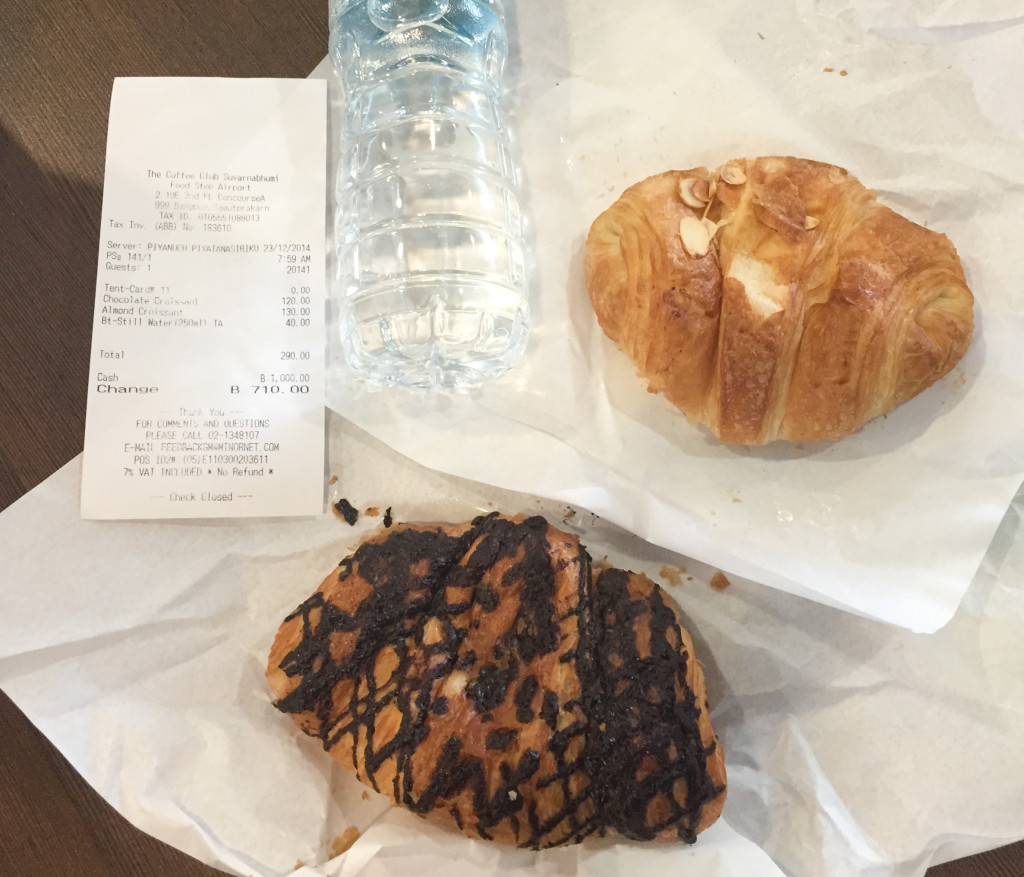 I flew on Bangkok Airways and it was one of the most enjoyable flights I've ever had. At only 1 hour, the flight was short. But that didn't stop the flight attendants from serving us a meal plus two drink services.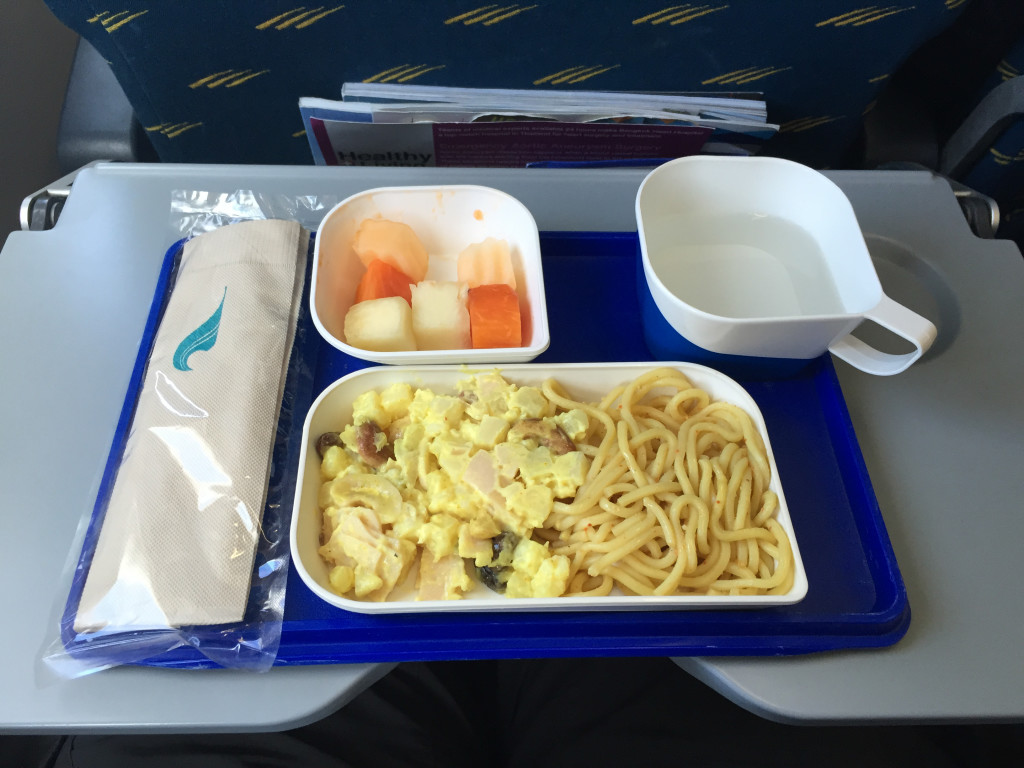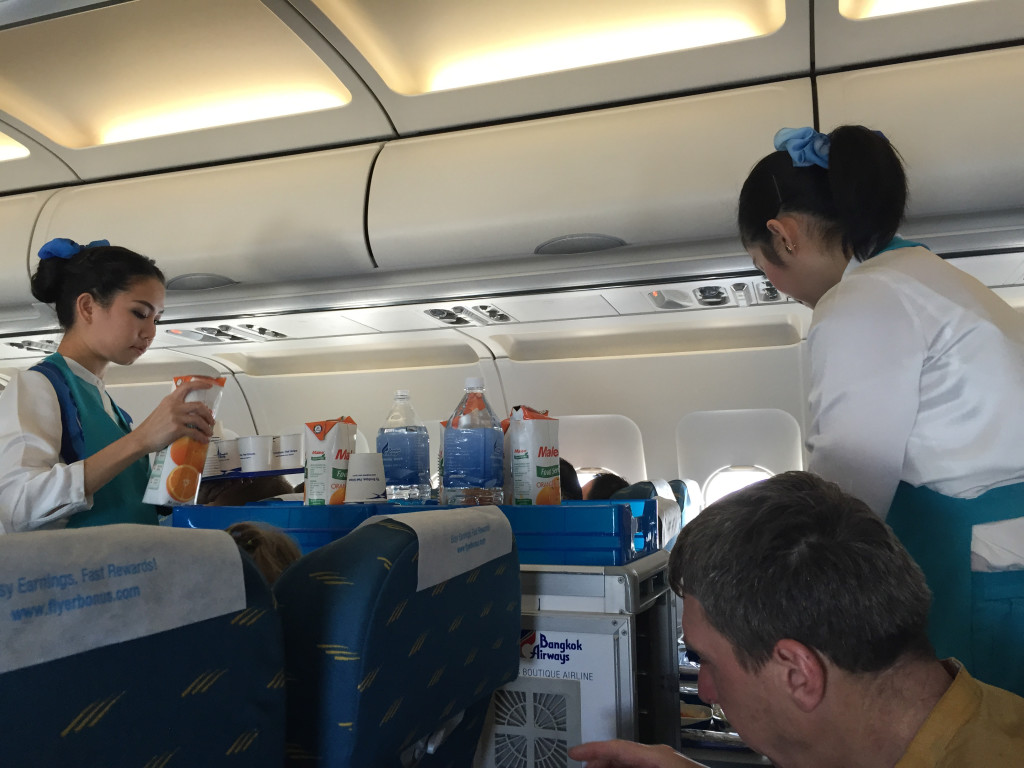 I arrived in Chiang Mai at 11:15 pm and took a taxi to my guesthouse. I couldn't check in until 2:00 pm, so I walked around for a bit. I stumbled upon the criminal massage place that I read about (planning to do on Thursday), and grabbed lunch at their attached restaurant.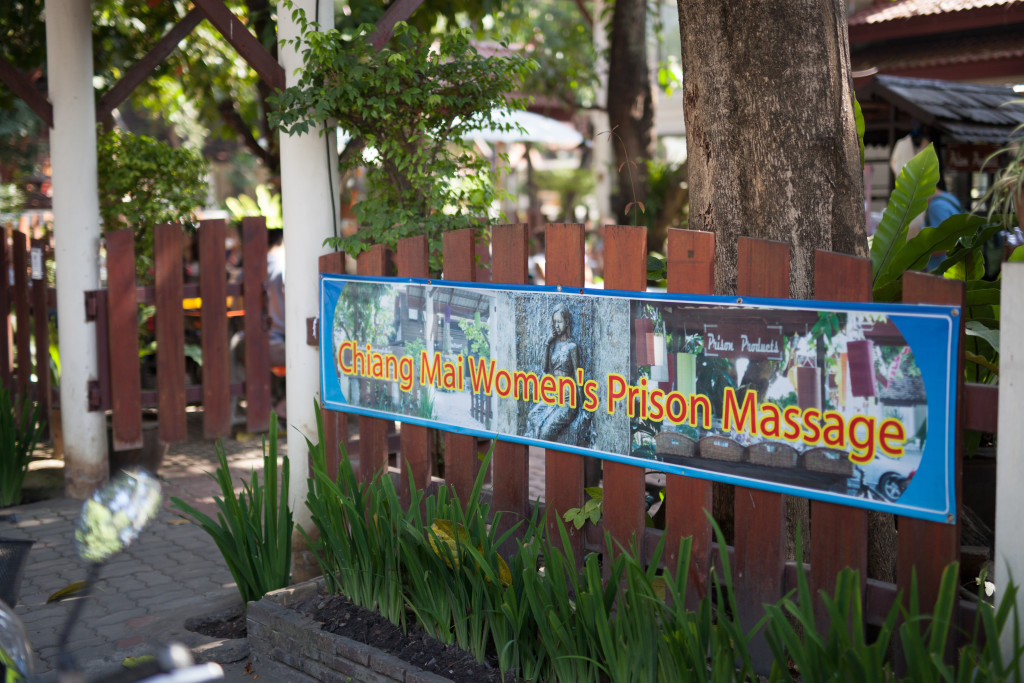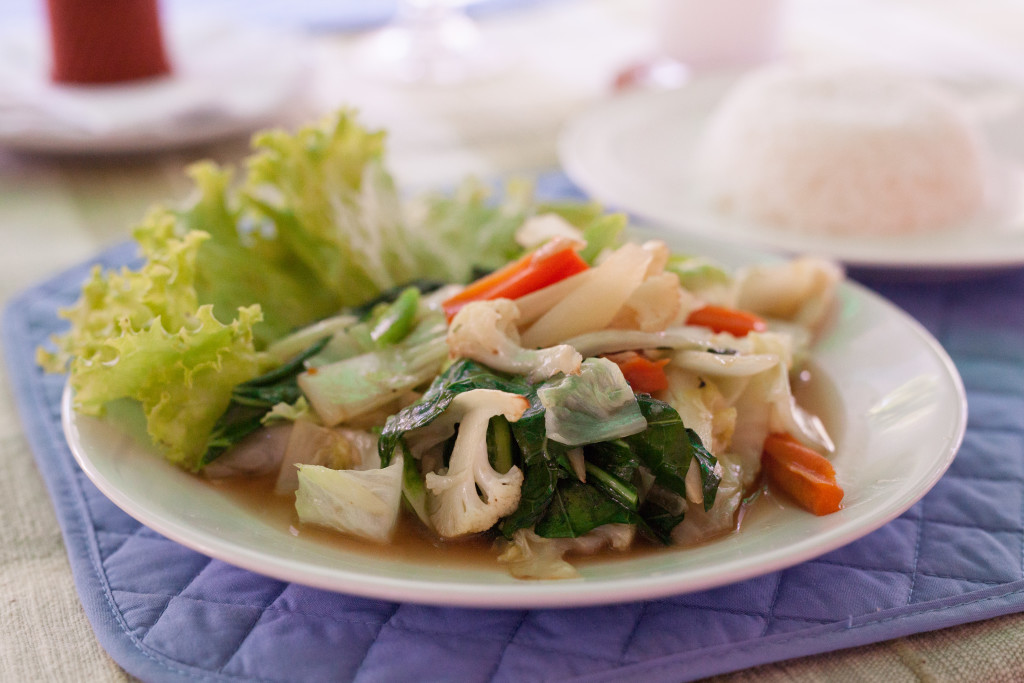 I made it back to my hotel and decided to head to the Chiang Mai zoo that I read so much about before my trip. But that deserves another post and it's already 1:35 am here. More on that later…
---
---