Snowpocalypse 2014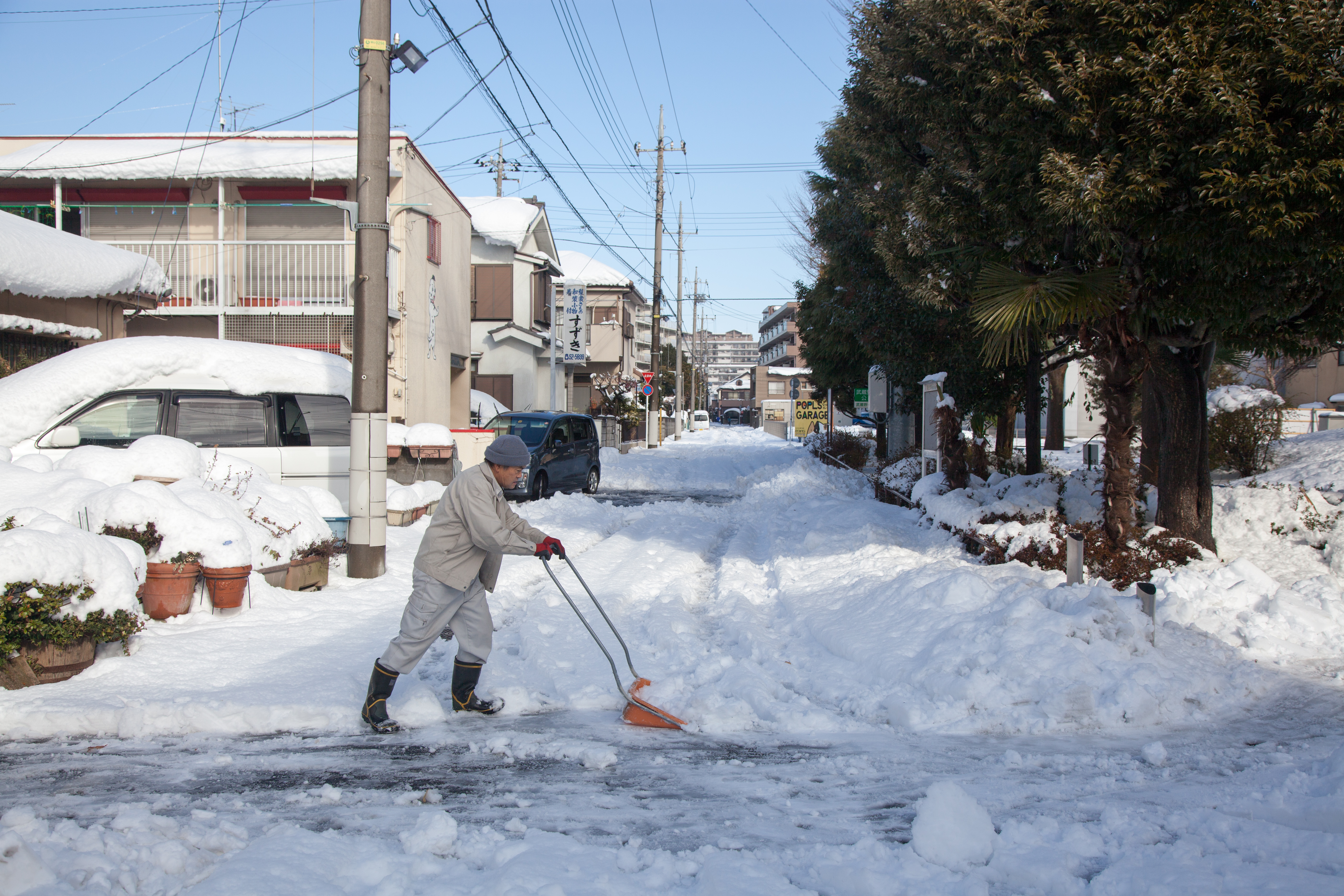 Over the weekend Tokyo got 10 inches of snow, with Fussa City collecting closer to a foot of snow! I've experienced snow like this when I lived in Rhode Island, but 12 inches in 24 hours didn't happen very often. It was an unusually high amount of snow for Tokyo – the highest in 20 years!
It started with about 2 inches of snow on Tuesday February 4th. But it wasn't much and it melted by Friday night.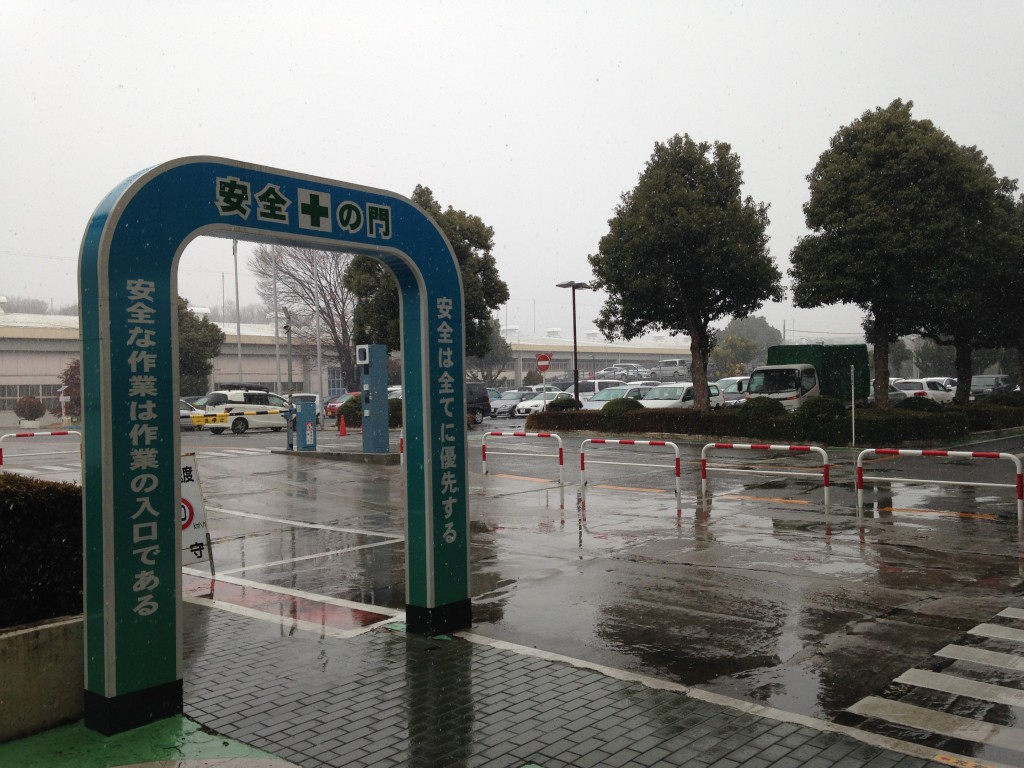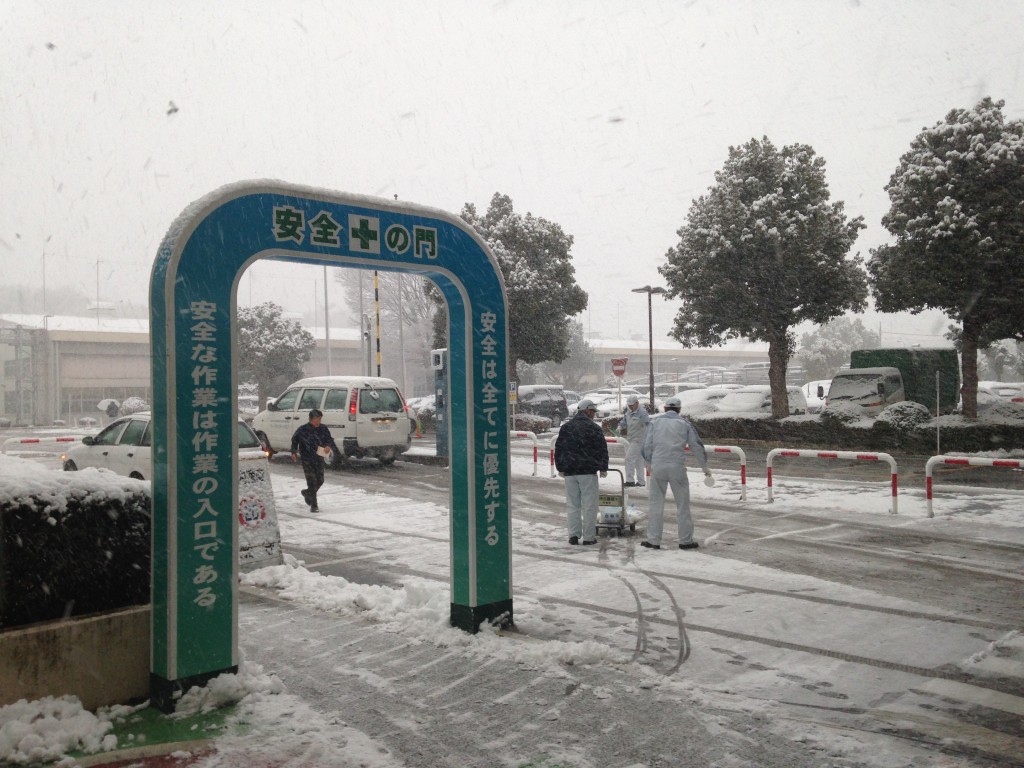 The heaviest snowfall came early Saturday morning and throughout the day. When I woke up, I found a few inches on the ground.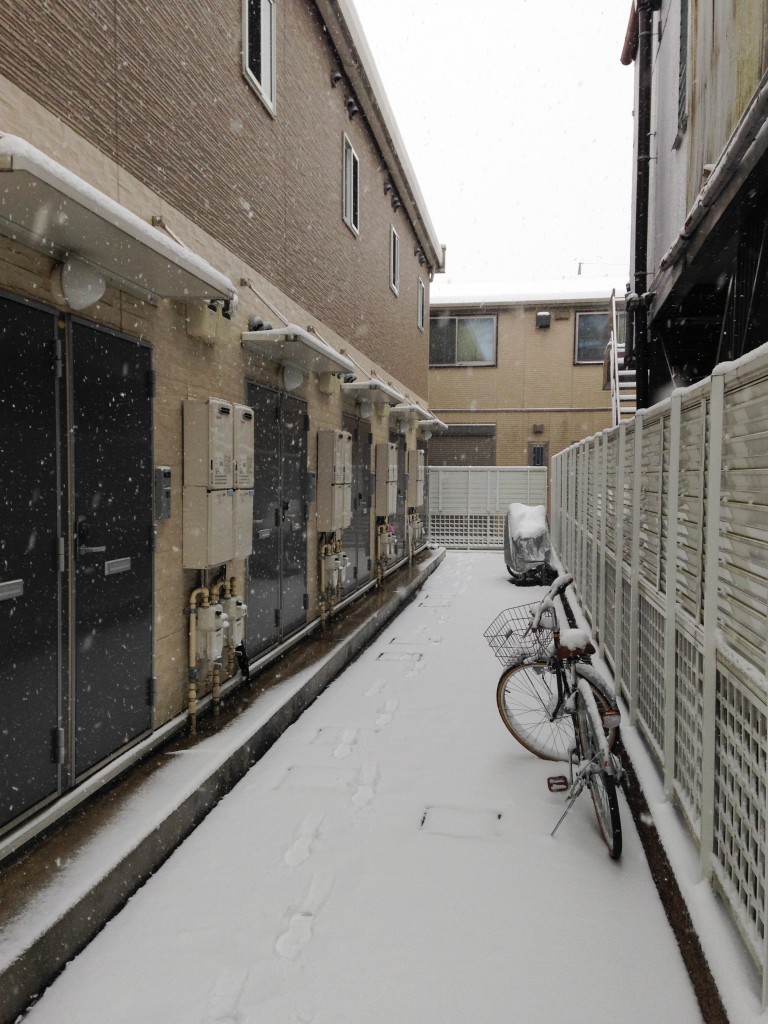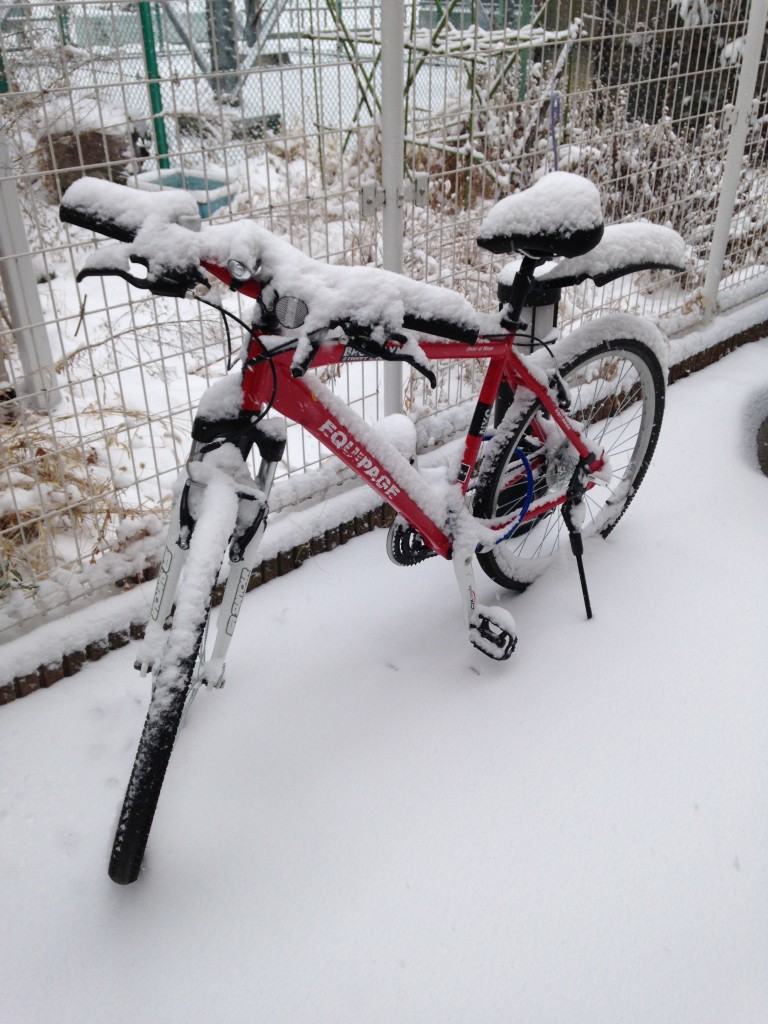 Doubtful that the snow was that bad, I dusted off my bike and rode about a half mile to a bagel shop near the air force base. It took much longer than usual and the traction on my tires wasn't the best, but I managed to get there without crashing.
However, the waitress didn't speak very good english. I ordered 2 blueberry bagels and a hot chocolate. What I received was 4 regular bagels and hot chocolate bagel. Clearly she thought I could eat 5 bagels because she didn't hesitate at all.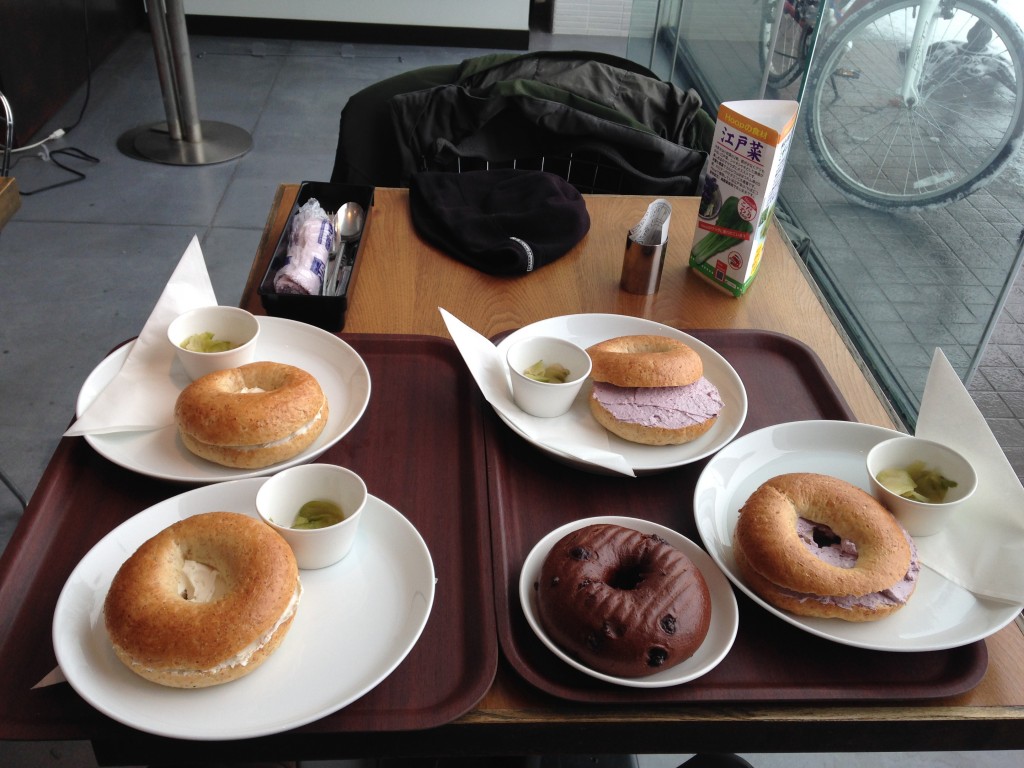 I managed to eat three of them and took the other two home with me.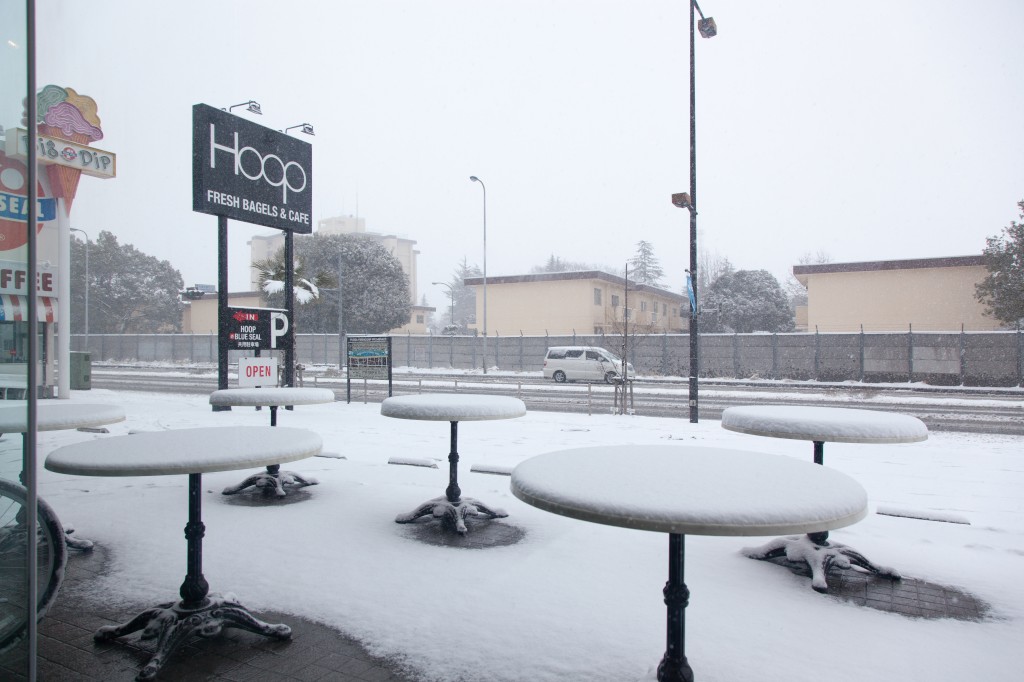 With the snow picking up, I dropped my bike off and went to a small neighborhood park 100 yards from my apartment.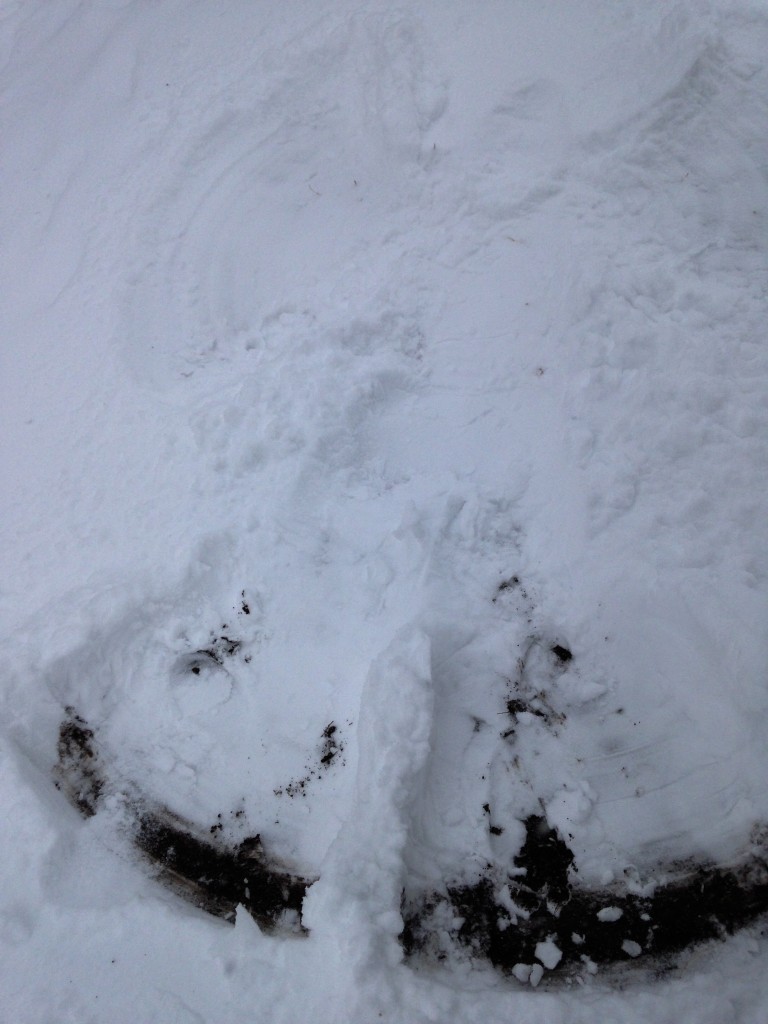 I did my best to make a snowman. Growing up in Florida didn't really prepare me for this, so my first one accidentally looked mean.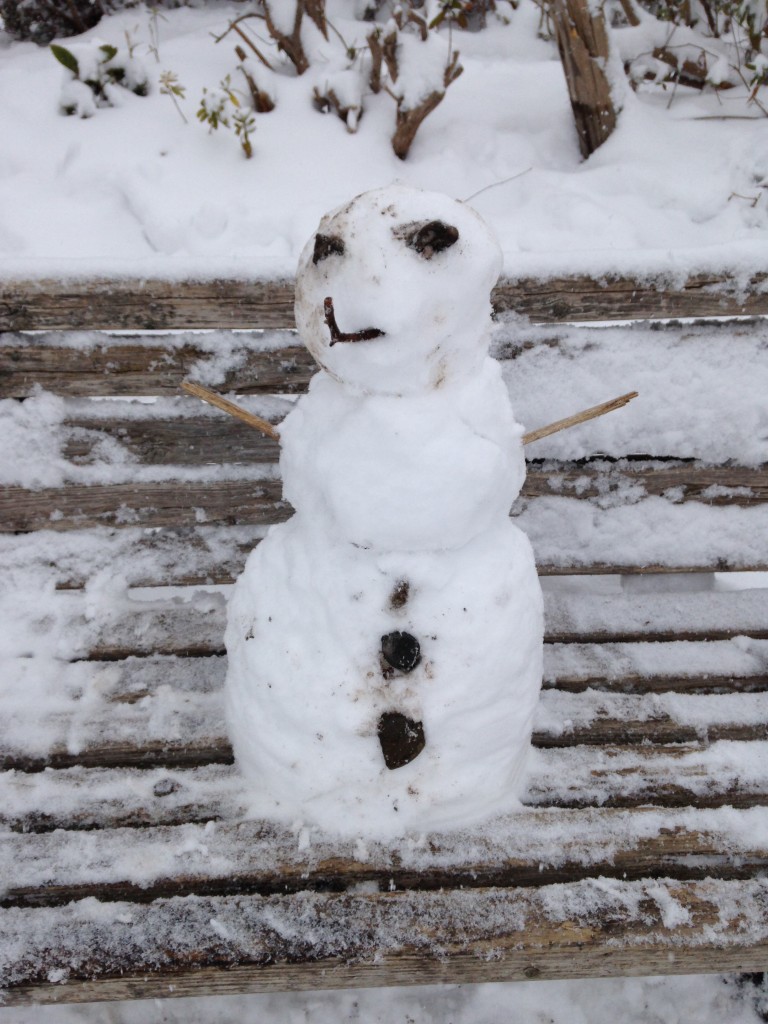 My second one was much better though – it's all in the eyes.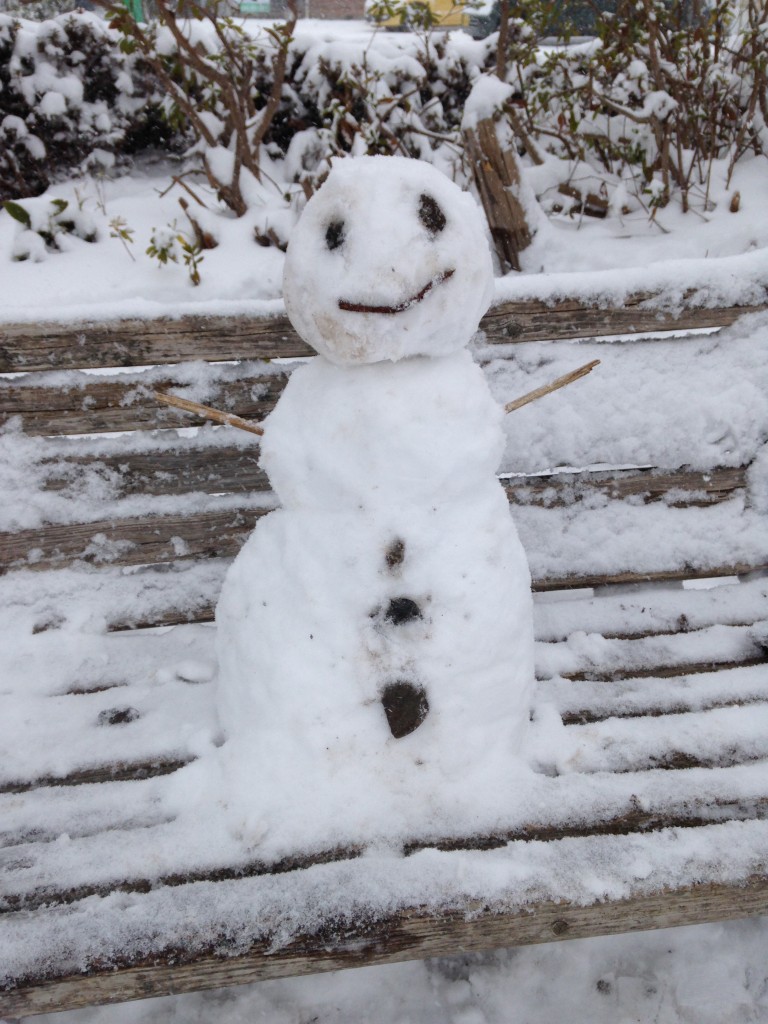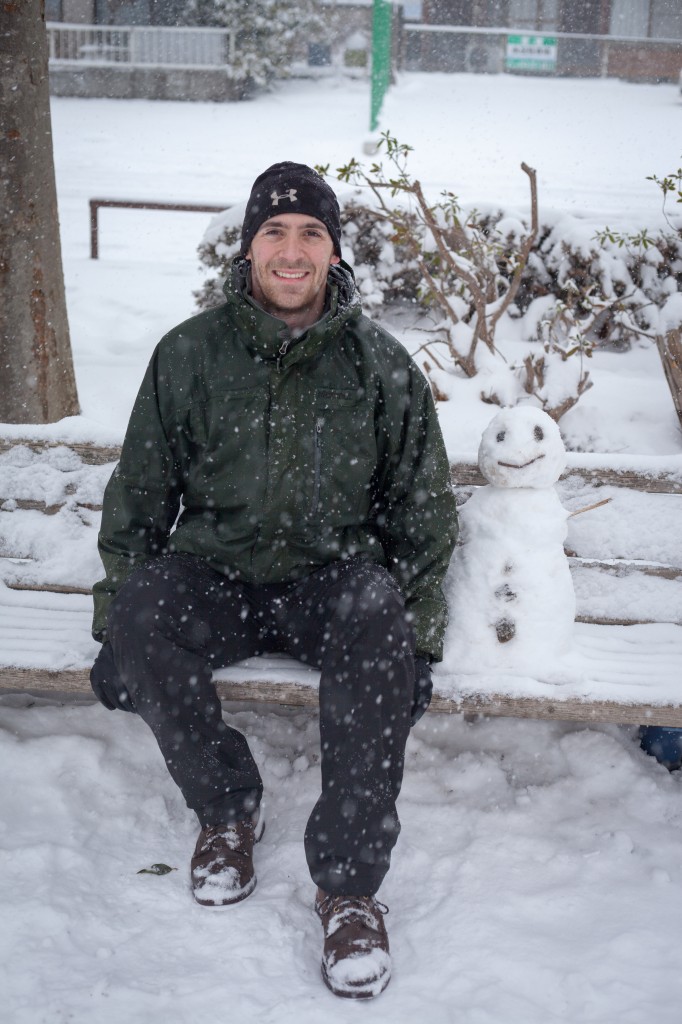 While in the park, a girl came up to me and said hello in english. She was taking her black shiba for a jump in the snow.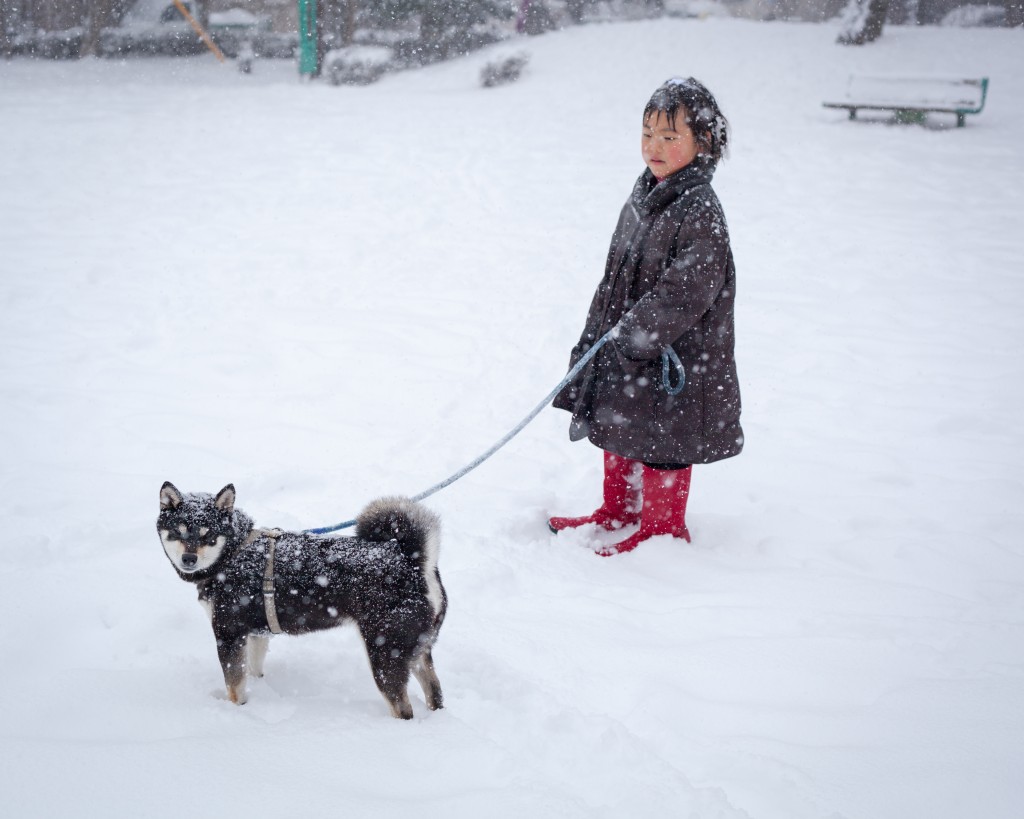 I headed to Fussa Station to grab a bite at a local curry shop as the snow started to pick up.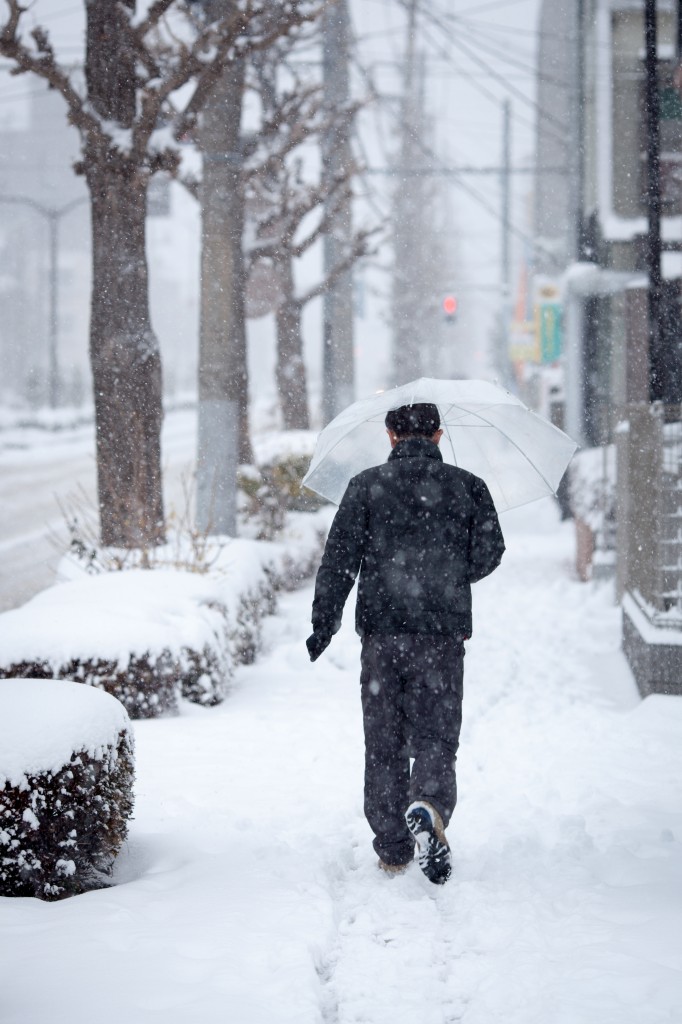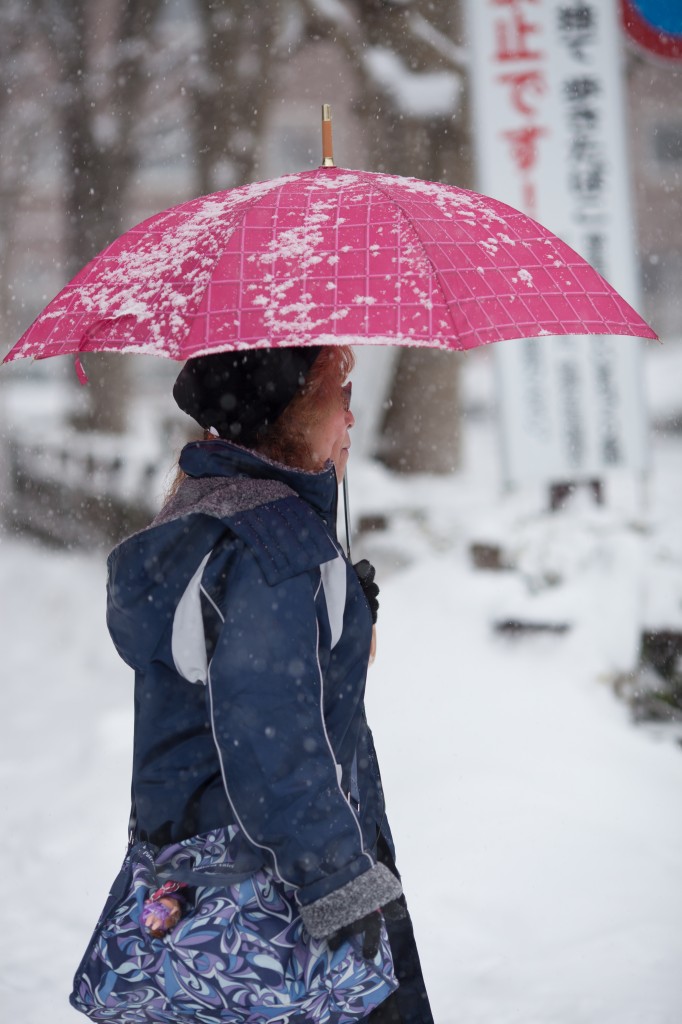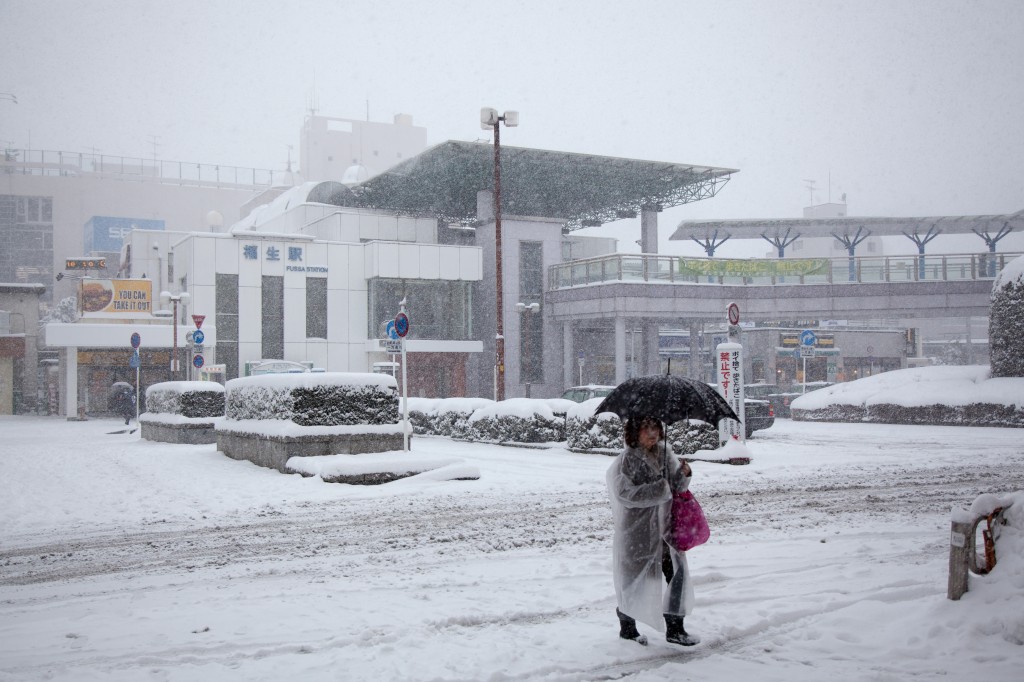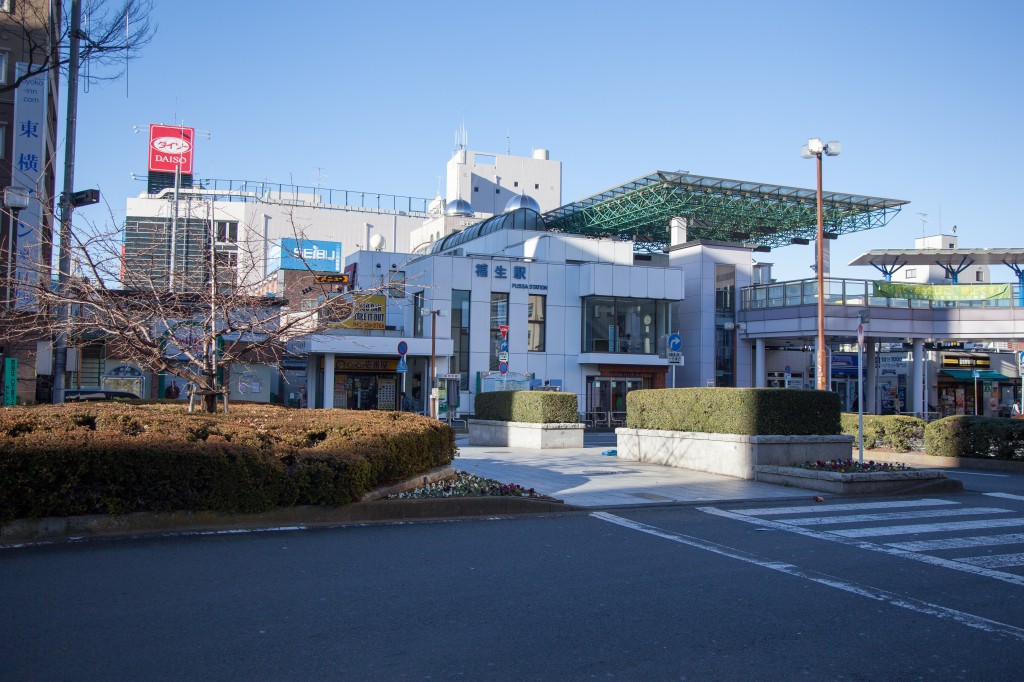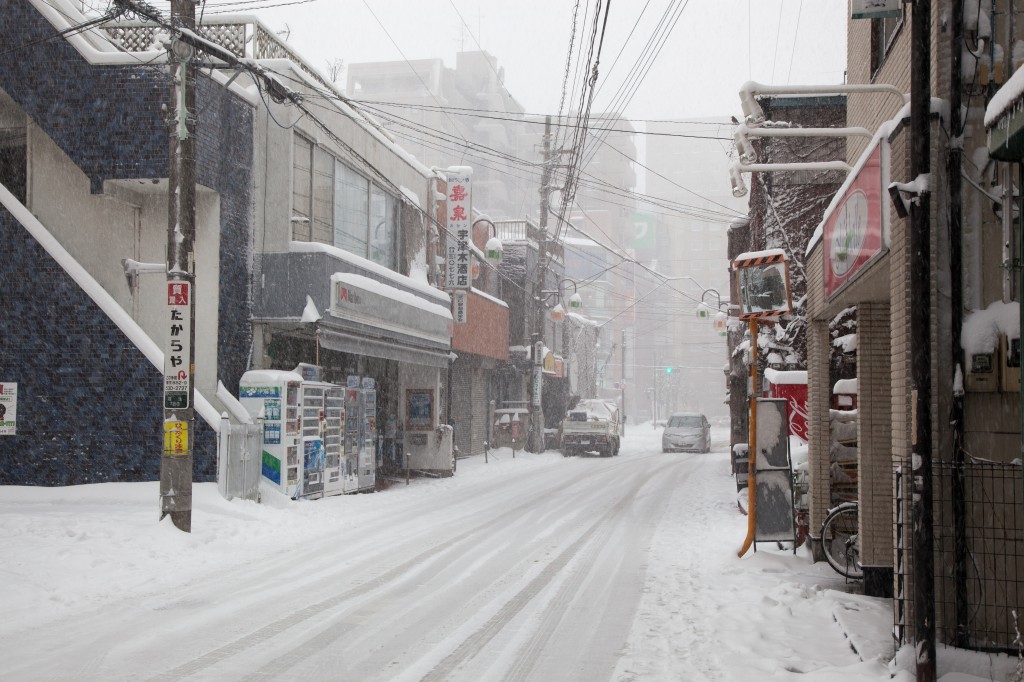 I went back to my apartment and ended up staying in for the rest of the day – that was enough for one day.
Sunday morning I was greeted with this scene outside of my apartment door: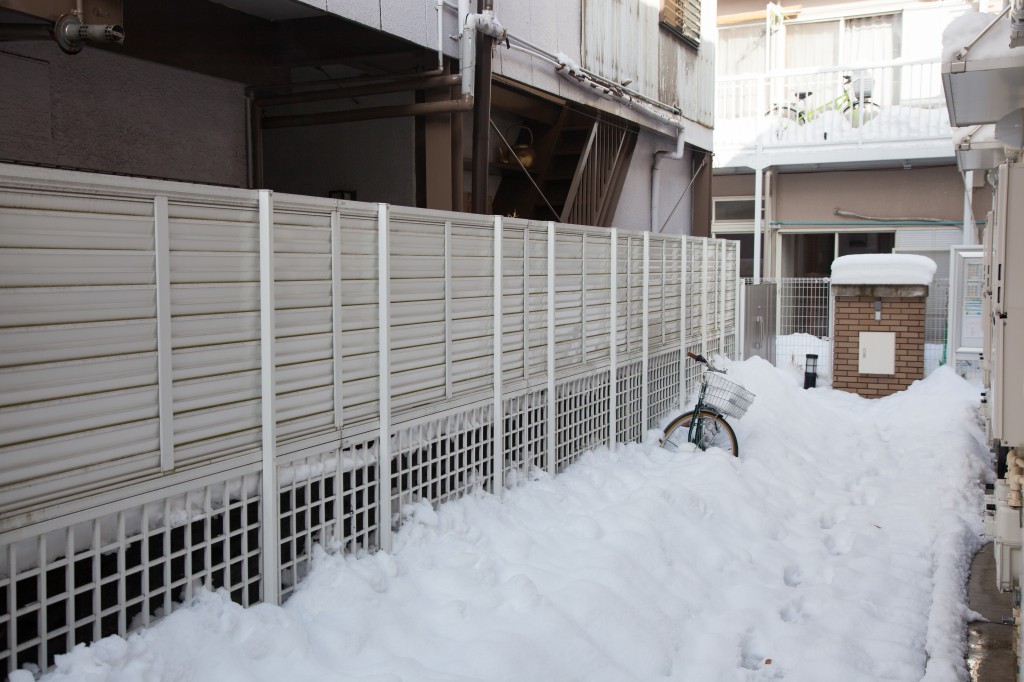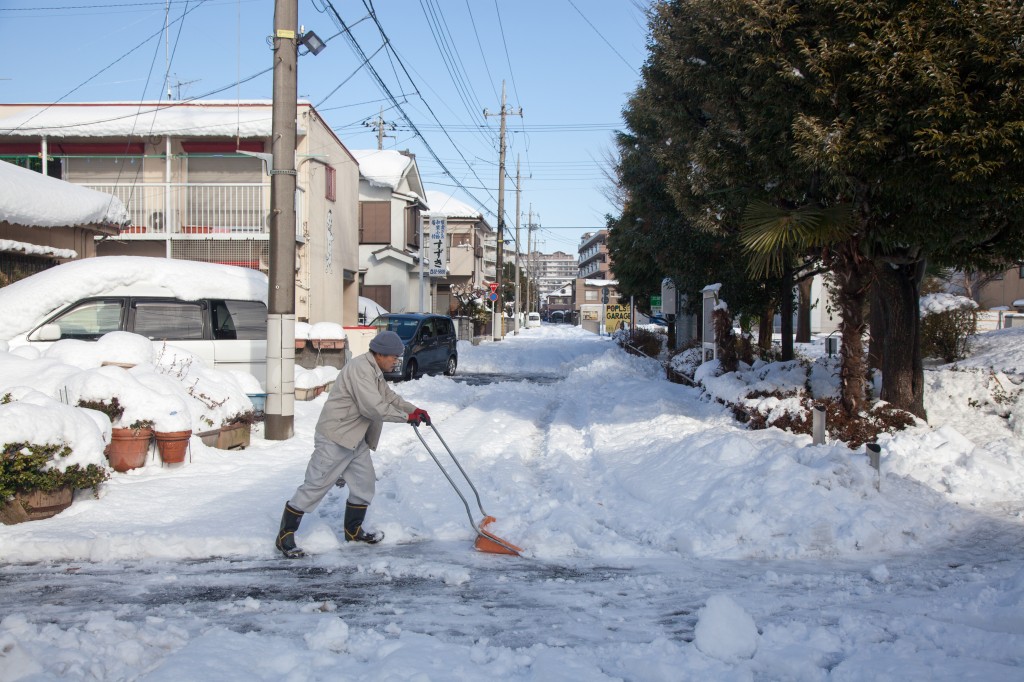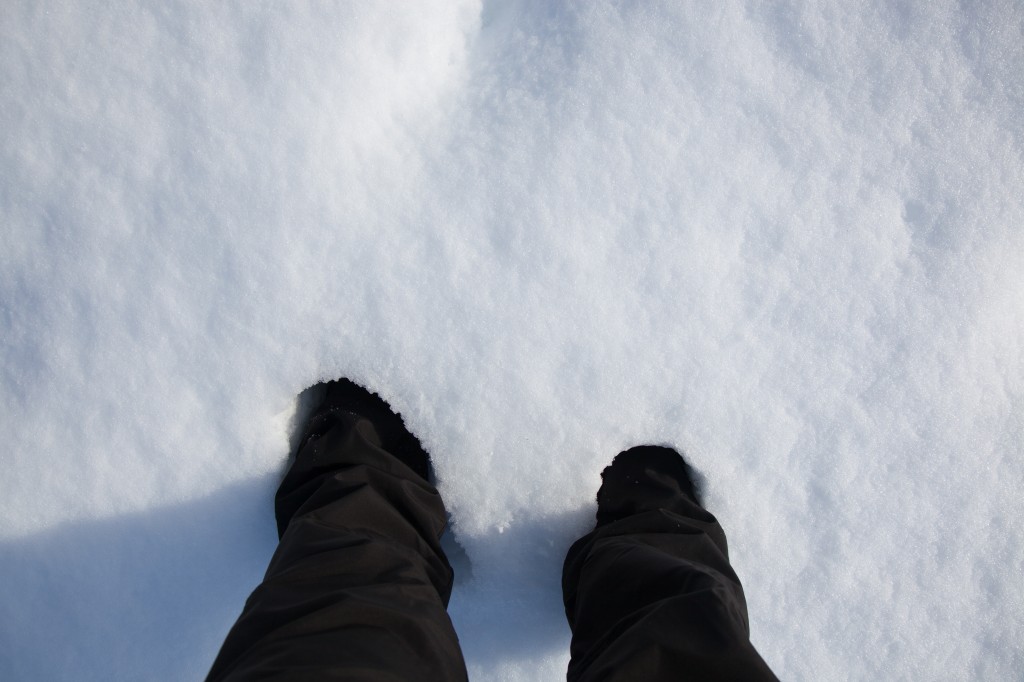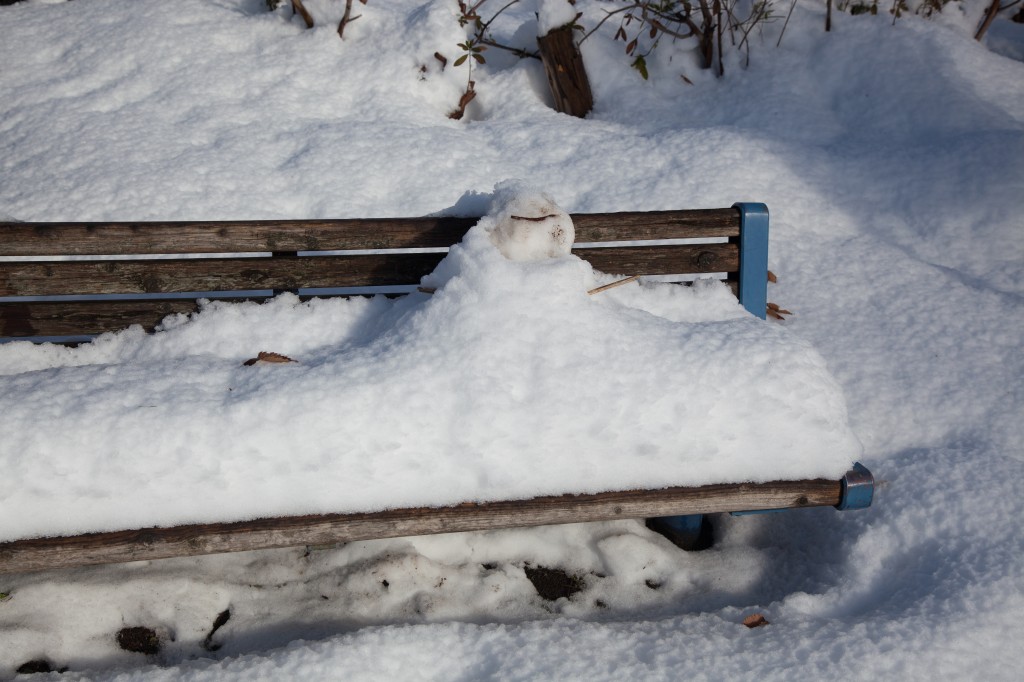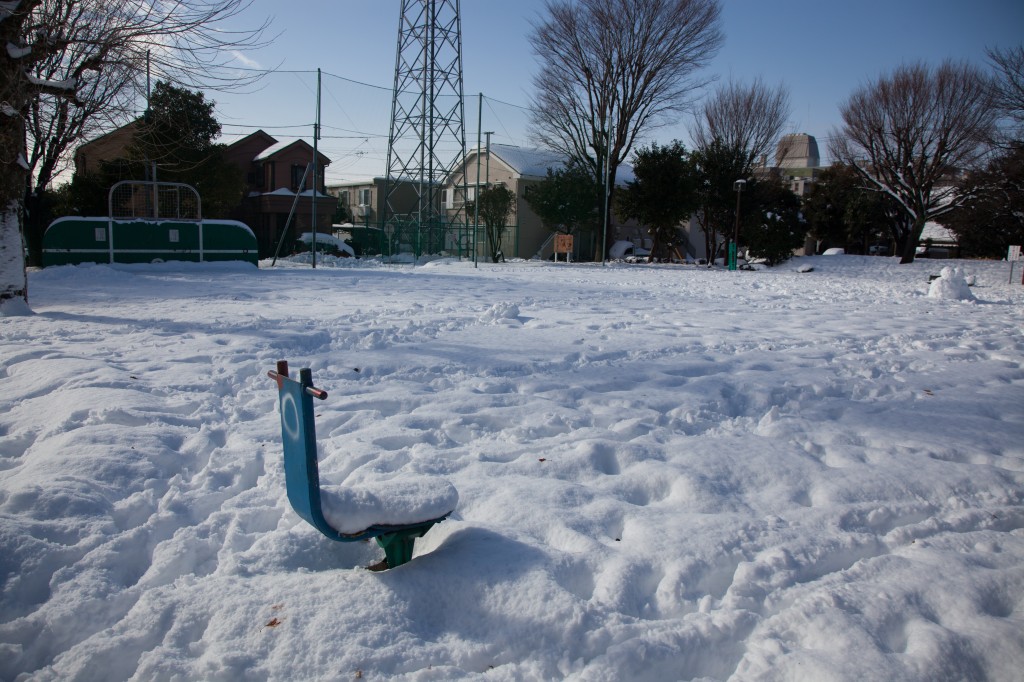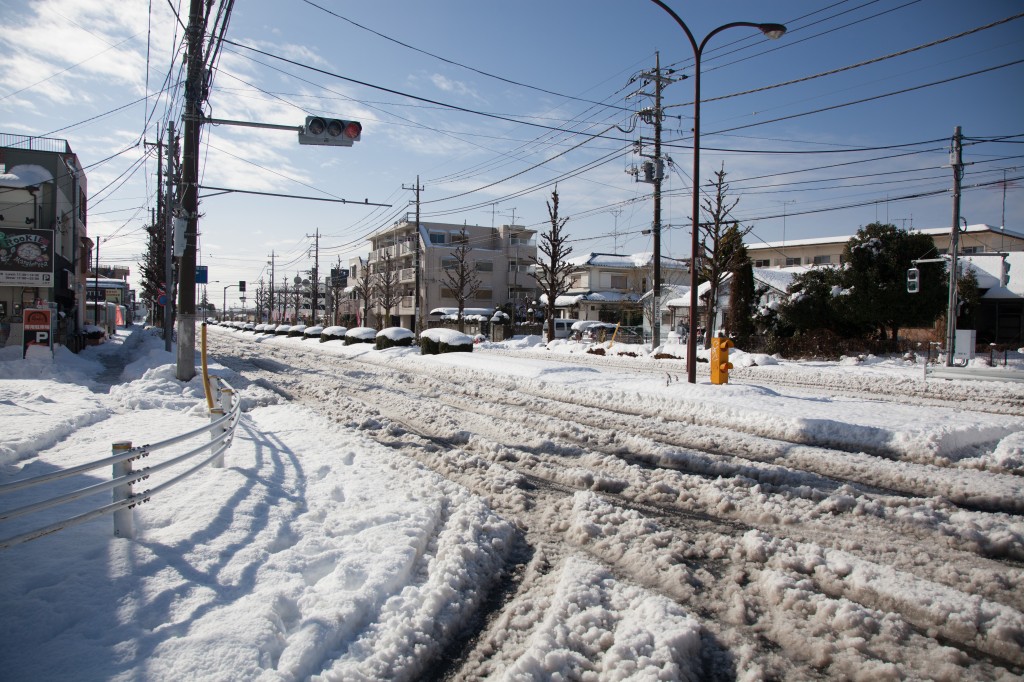 Overall, the snow wasn't too much of an inconvenience; I just had to walk instead of riding my bike. The temperature got into the 40s today, so I expect a lot of it will melt. I had a great time though.
Tomorrow I'm going on a business trip to Osaka which is about 4 hours away by train. I'll be staying there until Thursday when I return to Tokyo.
---
---