Travel Day(s)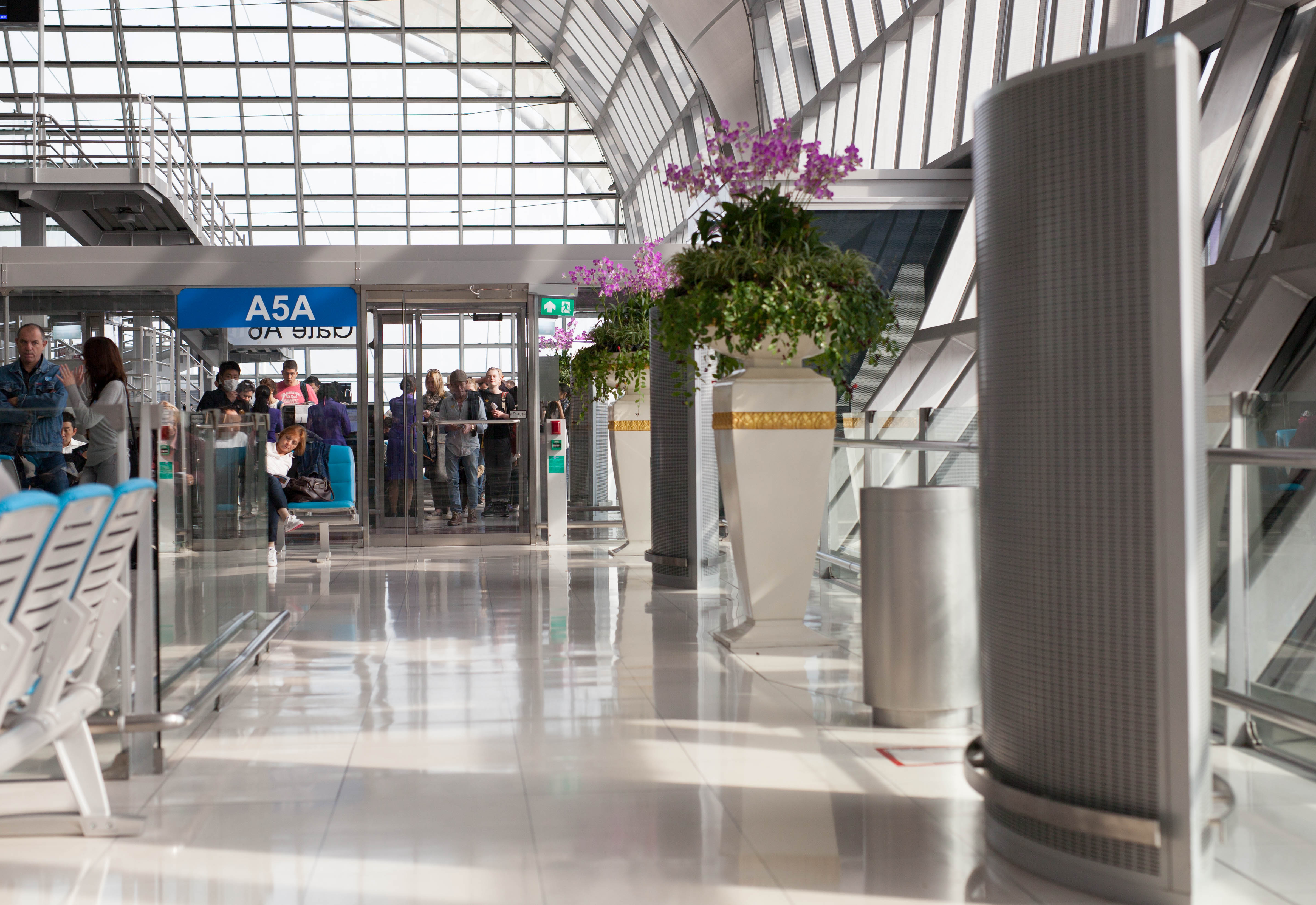 I've said in the past that the worst part about traveling is actually traveling, and that hasn't been more true than today. While my flights went smoothly, I went a long time without sleeping in a bed.
I woke up early on Sunday and after leaving my car in long term parking, I checked my bag and passed through security – all before 5:15 am.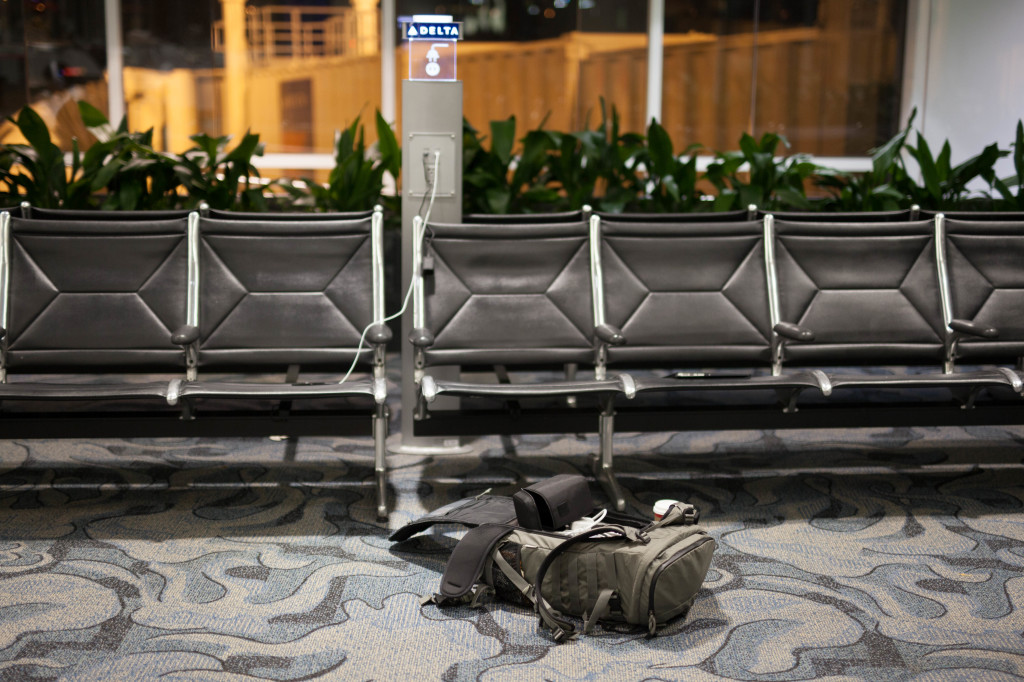 The first flight left Tampa, FL at 7:00 am for Minneapolis, MN. It was 33 degrees outside when we arrived and it looked miserable on the runway: lots of rain and not much snow. I sympathized with those who had Minneapolis as their final destination, but I still had 21 hours of flight time remaining.
After grabbing a quick panini (which included slided apples, brie, melted cheese, and ham), I made my way to the gate while noticing that I was the only on in the airport with shorts and a t-shirt on.
My first two flights were uneventful but long. While flying to Tokyo, I tried to determine the best way to attack the jet lag. I decided to stay awake with the exception of a couple short naps.
I arrived in Tokyo at 3:05 pm local time or 1:05 am Eastern time, both Monday the 22nd. I grabbed a quick dinner then boarded my 8 hour flight for Bangkok. I was surprised to see it took this long from Toyko but I guess this is due to the headwind and flying almost to the equator.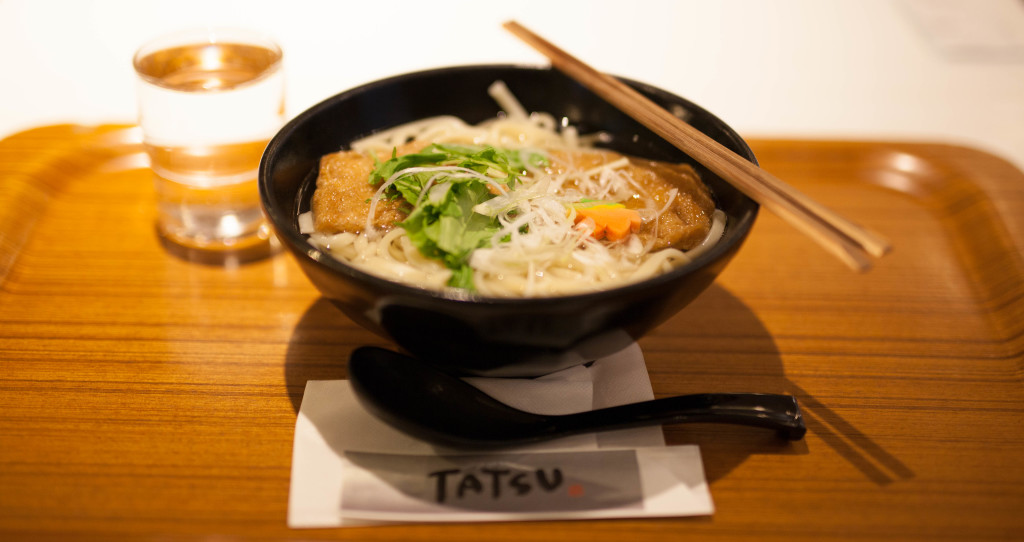 Finally at 11:15 pm local time I made it to Bangkok. Luckily, I upgraded my seat to economy plus and I was able to be 2nd in line at immigration. After a couple stamps I made it – I finally arrived in Thailand.
I picked up my checked bag (which made it through without any trouble) and looked for my hotel's shuttle, but ended up giving ups and got a taxi instead.
My hotel was nearby so by 12:15 am I was ready to jump into bed. It was an exhausting 34 hours of traveling, but I'm really looking forward to what I have planned.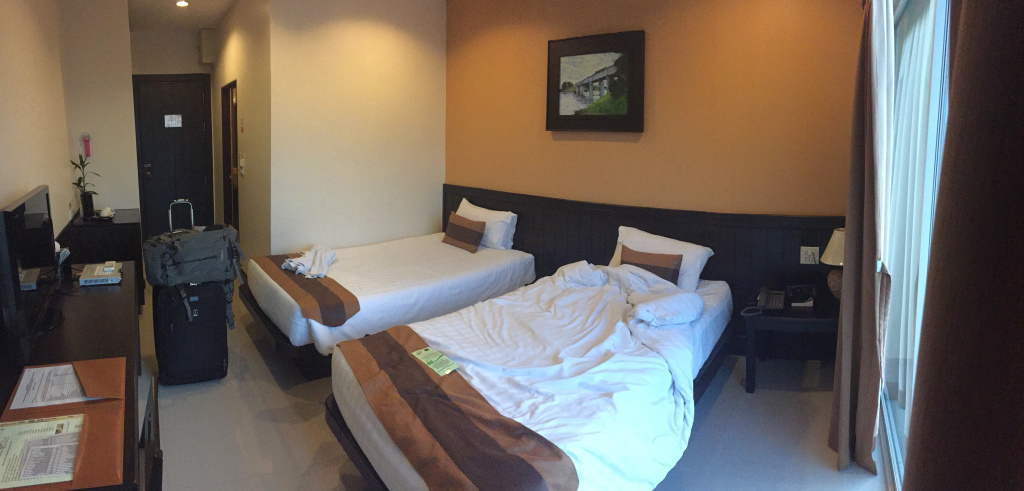 ---
---