Canon service center in Ginza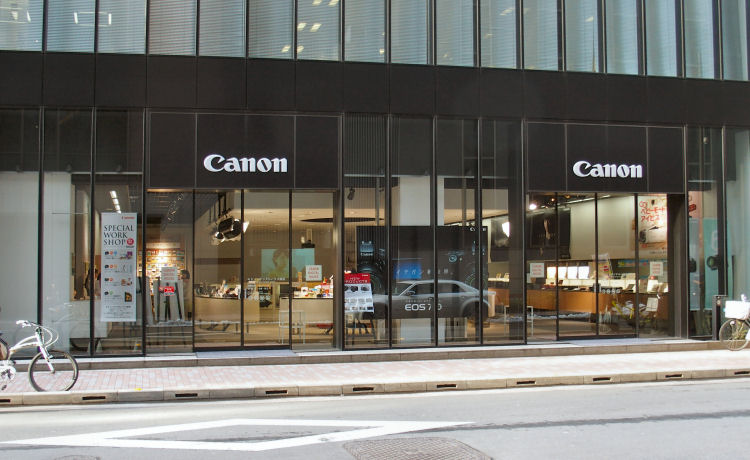 I noticed my camera sensor had some dust on it so I went into Tokyo to get my camera cleaned on Saturday. I have a 10 day trip coming up on the 26th, so I figured now would be a good time.
I visited Canon's flagship store in Ginza, Tokyo's high fashion district. Real estate in this area is incredibly expensive and in 1990 at the height of Japan's economic boom this area had the highest real estate prices in the world.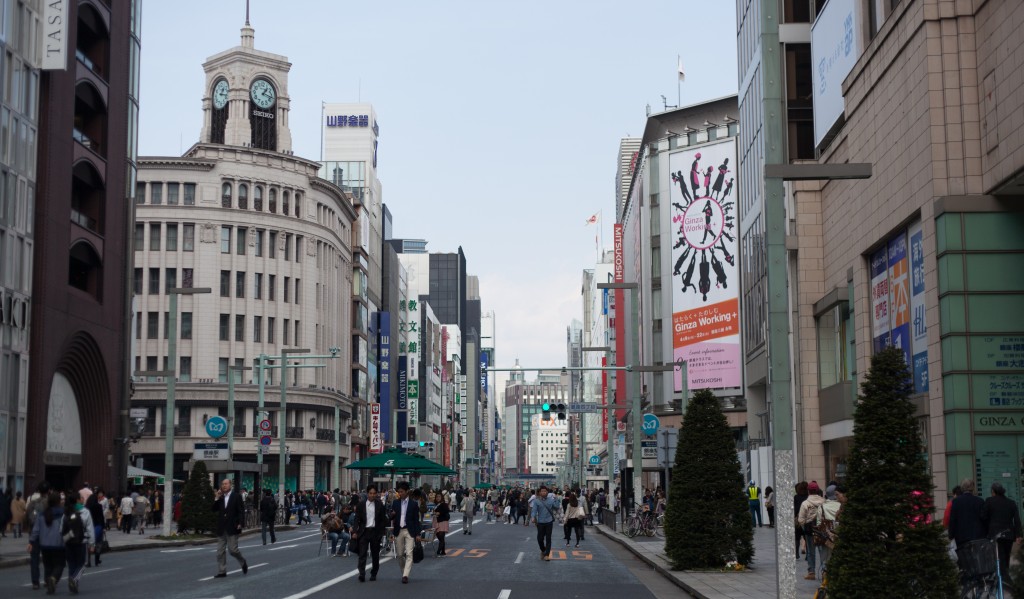 I dropped my camera off at the adjacent service center and they said it would cost about $10 for the cleaning and be ready the same day. It's the kind of service that Japan is known for.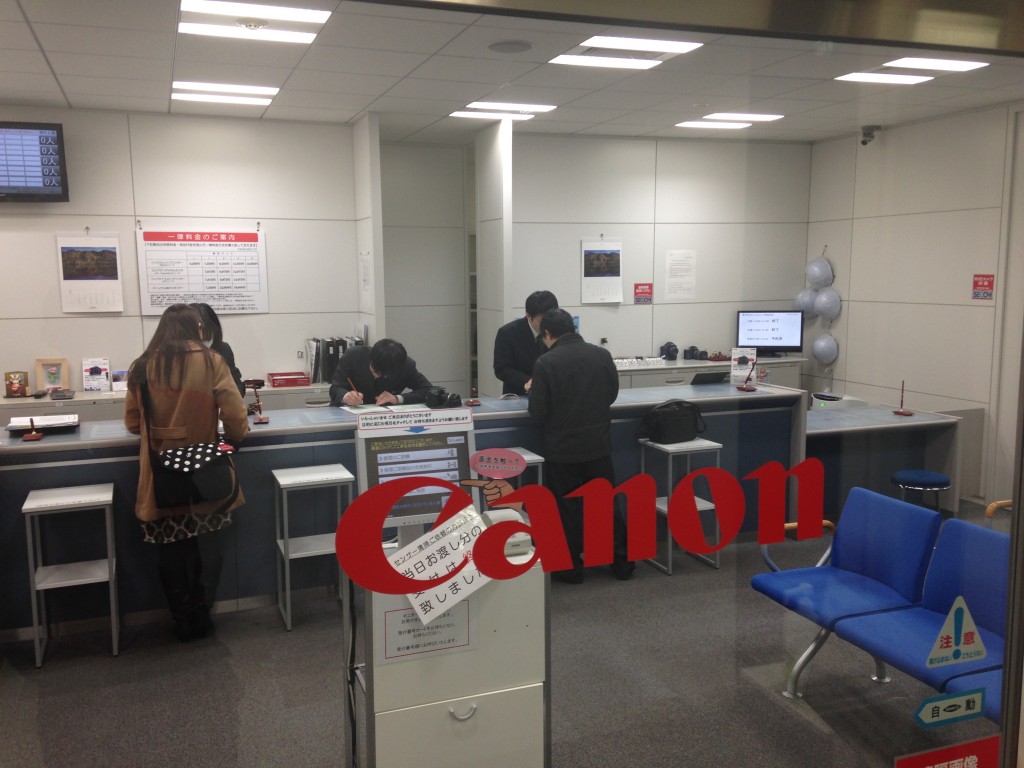 To kill some time, I walked into the display room. They have every Canon lens currently produced for people to try out. Boring if you're not into photography, but if you are, it's amazing.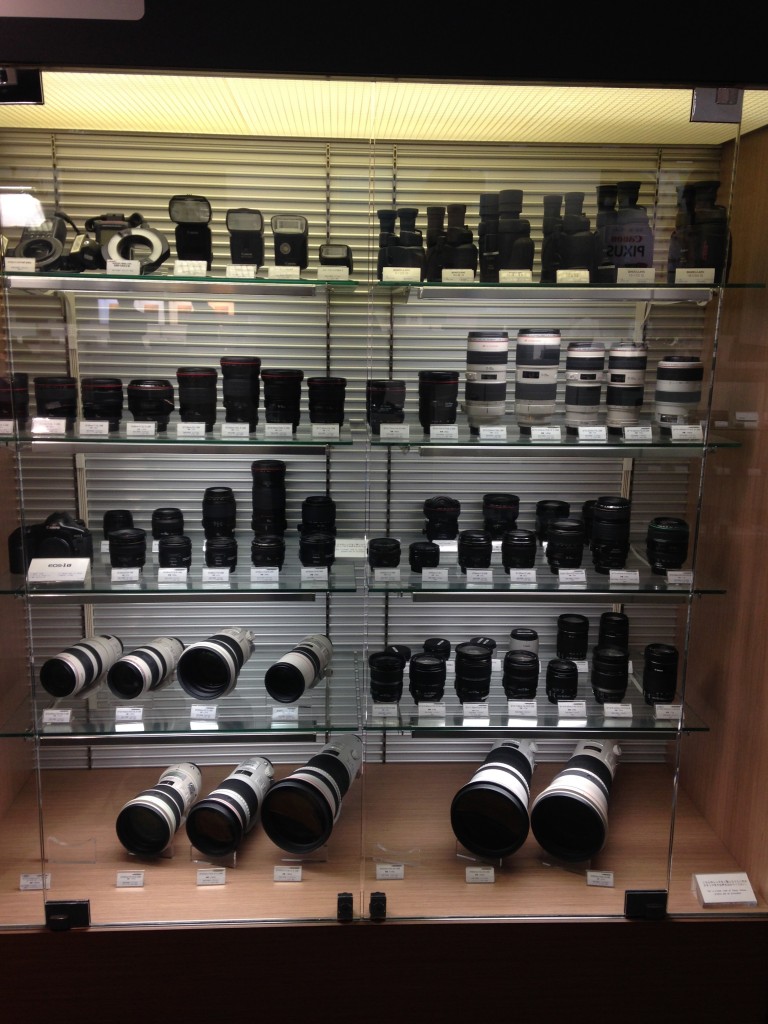 In photography, the lens matters much more than the camera body. You can put a bad lens on an excellent body and you will get poor results. But if you put a nice lens on a entry-level body, the shots can turn out really well.
As such, the price point for lenses can get pretty high. The most expensive lens they had was an EF 800mm f5.6L which had a list price of $17,500 (shown below). People who use this lens will photograph wildlife, sports, and landscapes from a distance. To some degree it looks like a RPG and using it near airports is probably a bad idea.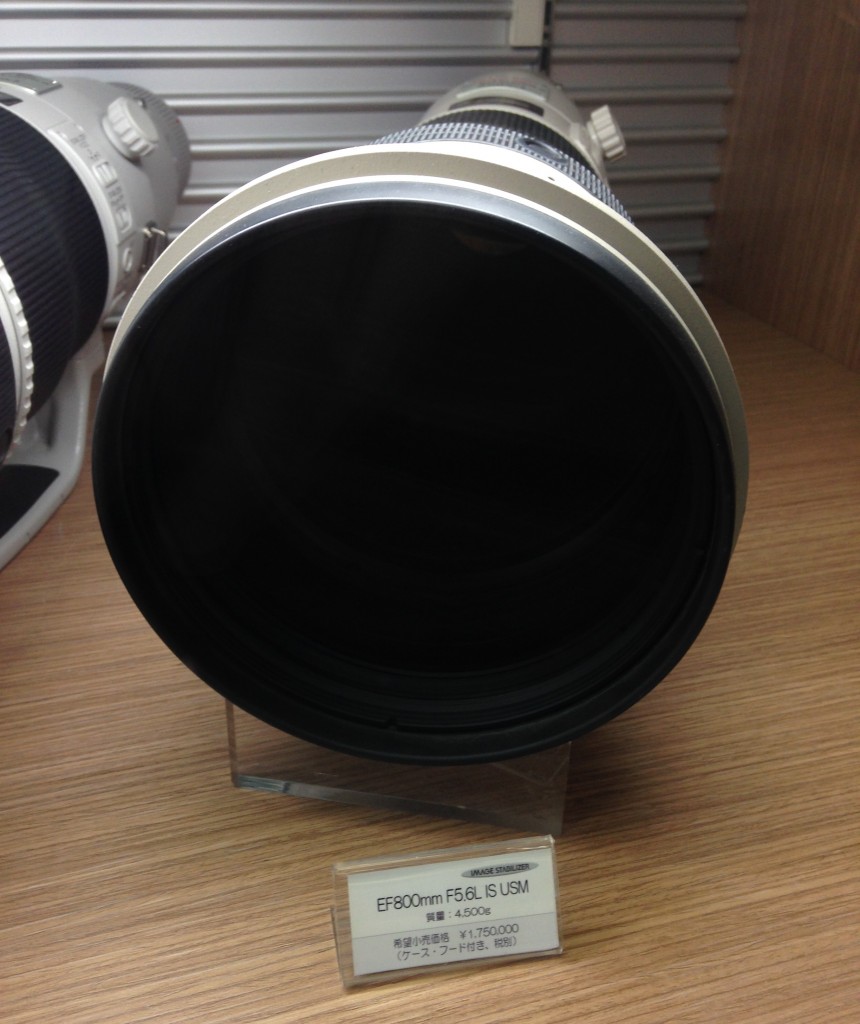 To try out a lens, you simply point at which one you want and an employee will attach it to a camera body for you. The camera bodies they had ranged from the entry level 550D to the Canon 1Dx which costs $6,799 for the body alone. The shutter speed can reach 14 frames per second which starts sounding like a baseball card in the spokes of a bicycle.
There are well lit displays to practice photographing  – like a bouquet of flowers or a bowl of marbles for the macros lenses. And with tens of thousands of dollars in camera gear in strangers hands, they must be very trusting or have a nice insurance policy. I stuck around for awhile (very carefully) playing with the expensive toys.
My camera was done a couple hours later and it looked just like new. All ready for my trip this weekend. The weather doesn't look great, but hopefully it clears up. Keeping my fingers crossed.
---
---