Exploring an abandoned Yugoslavian hotel: Hotel Belvedere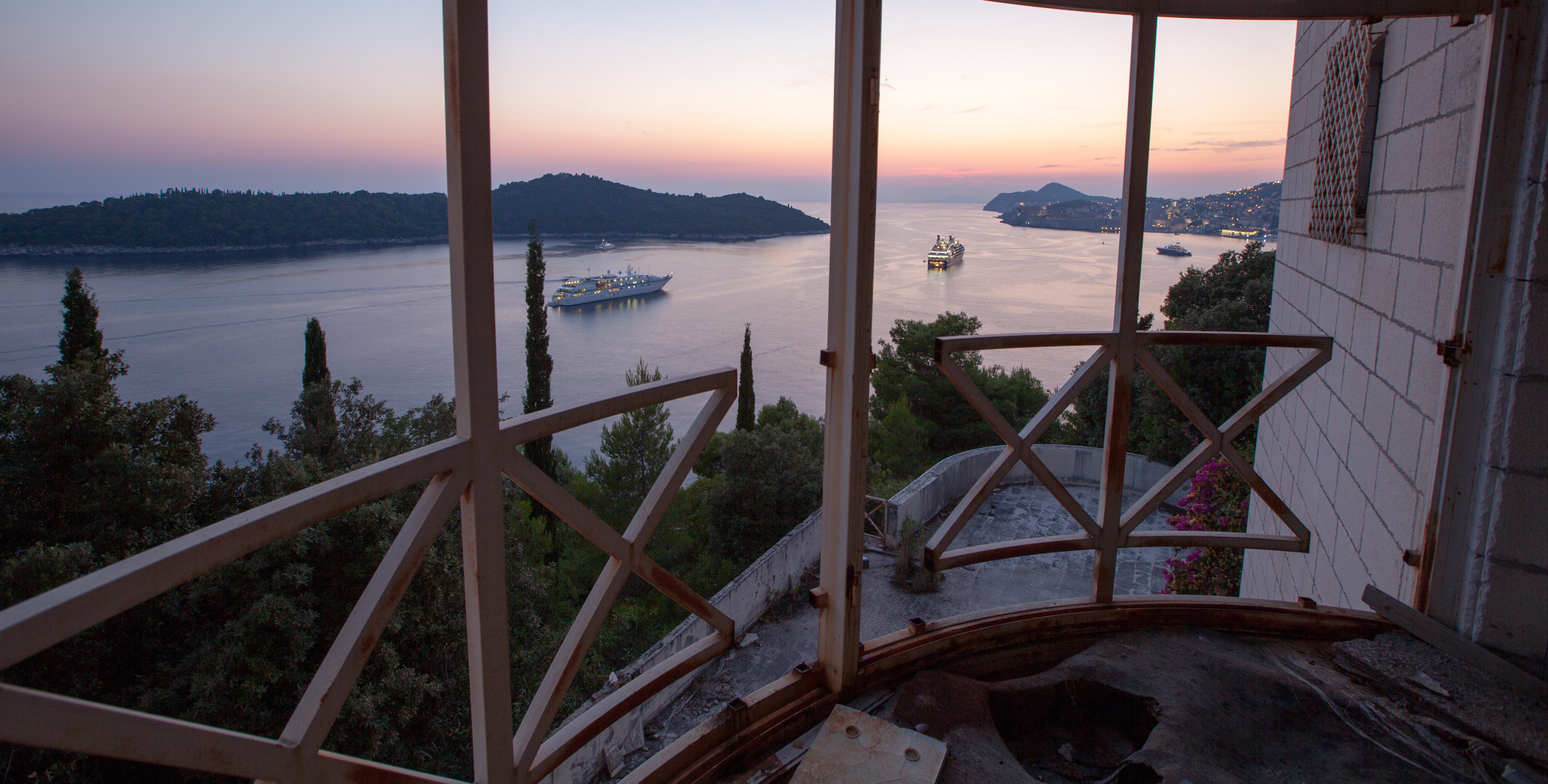 I walked back to my hostel and took a quick shower. I lied in bed a bit, but then decided I was wasting the good light at sunset so I walked back to the edge of the Old Town. On my kayak tour I heard about an abandoned Yugoslavian Hotel about a mile away. I found a taxi and asked him to take me to Hotel Belvedere.
On the way, he saw my tripod and asked if I was shooting a concert there. I lied and told him yes. I guess bands will sometimes set up there, but tonight it was empty – so I hoped. This hotel used to be an upscale resort, but it was abandoned after the war in the 1990s. The owners can't agree on paying the repair costs, so it sits waiting to be fixed up.
He dropped me off at the top and I found some outdoor stairs heading down. I followed them until I saw a door into the hotel that was missing. I cautiously walked through.
I continued exploring and saw a balcony which I could see Dubrovnik from: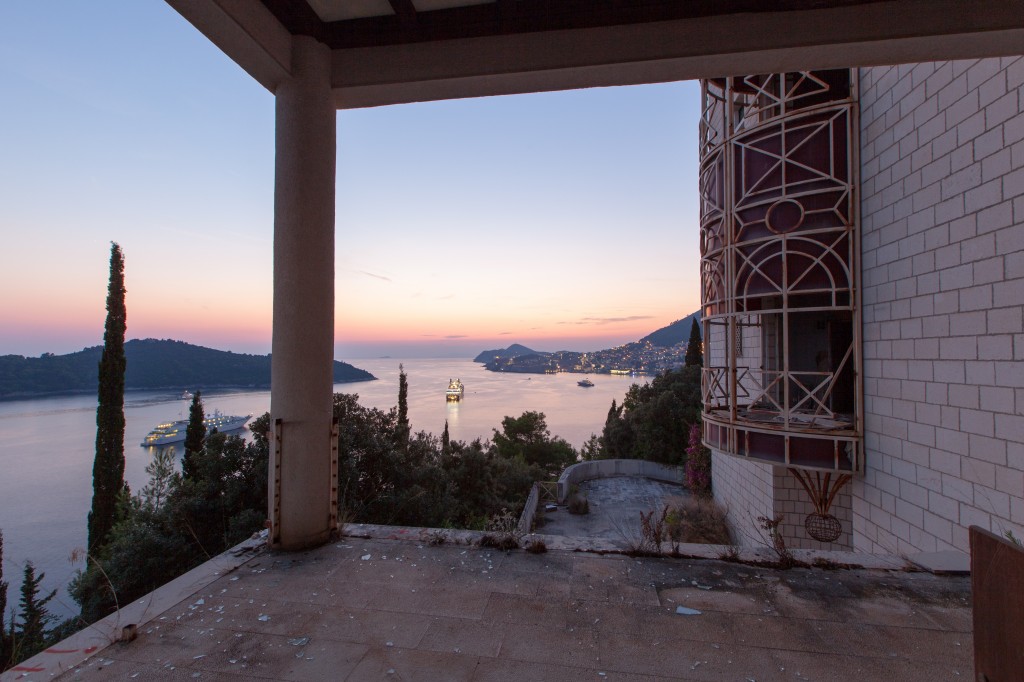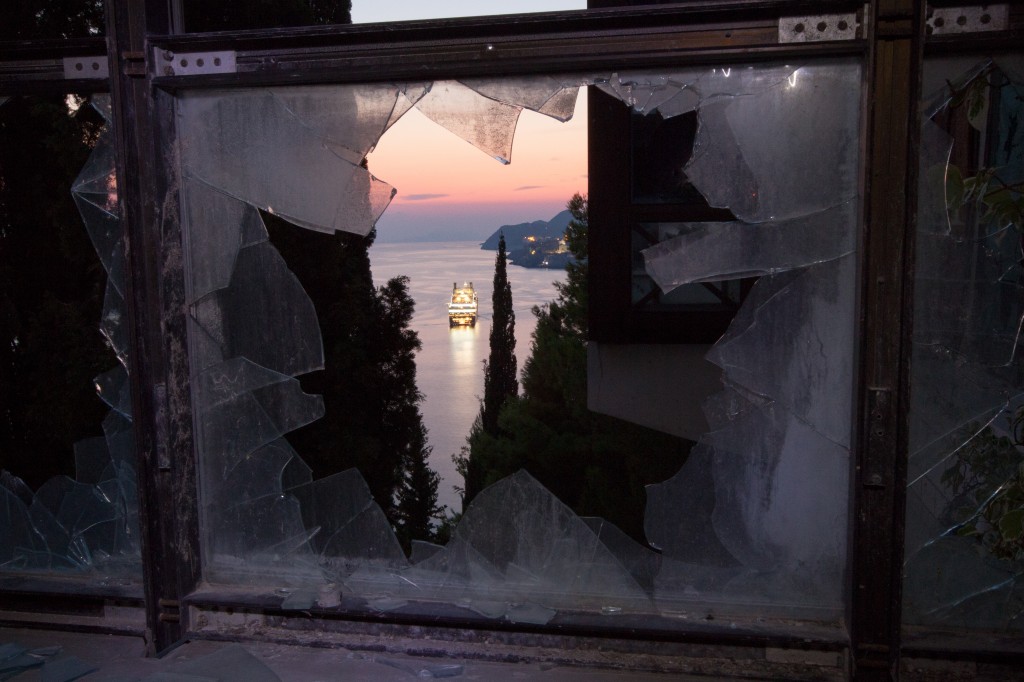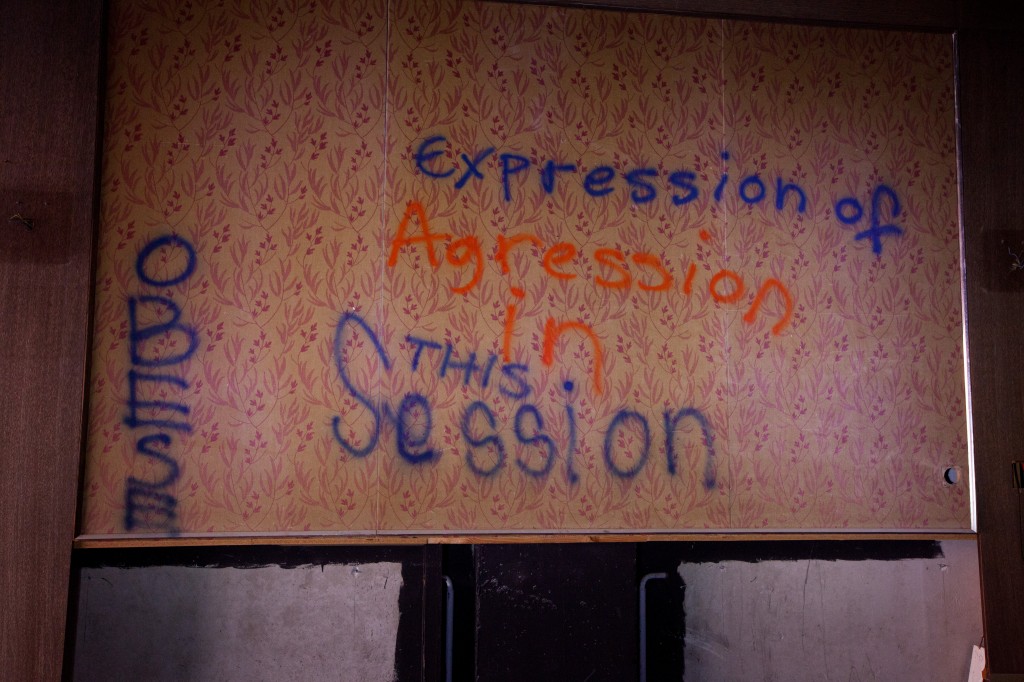 I found some rooms which overlooked the water, which were probably expensive prior to the war. Now they were deserted.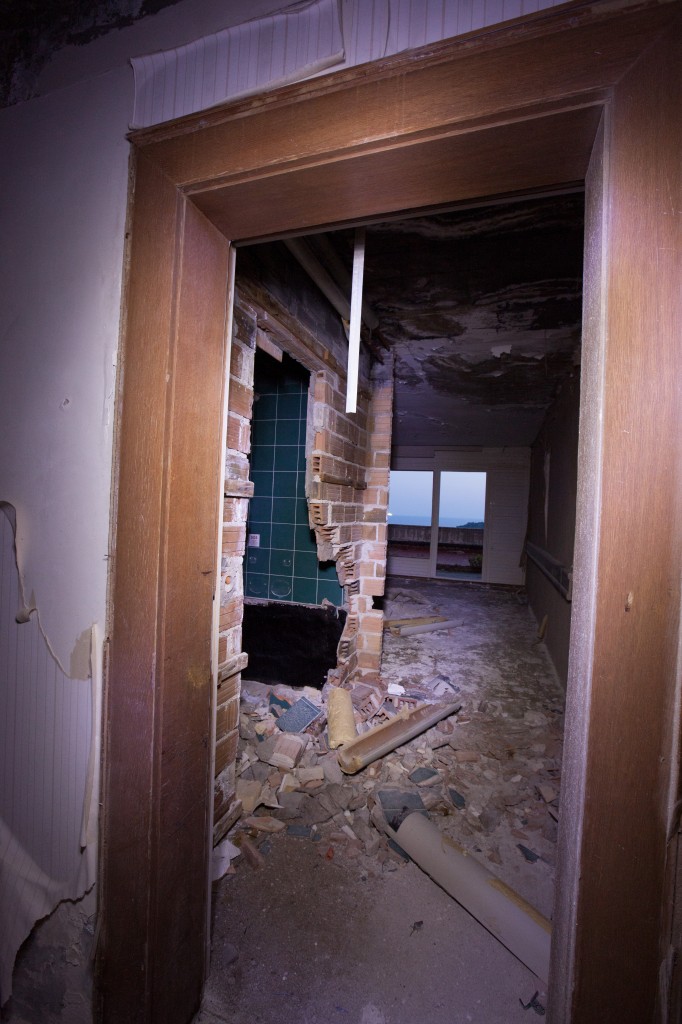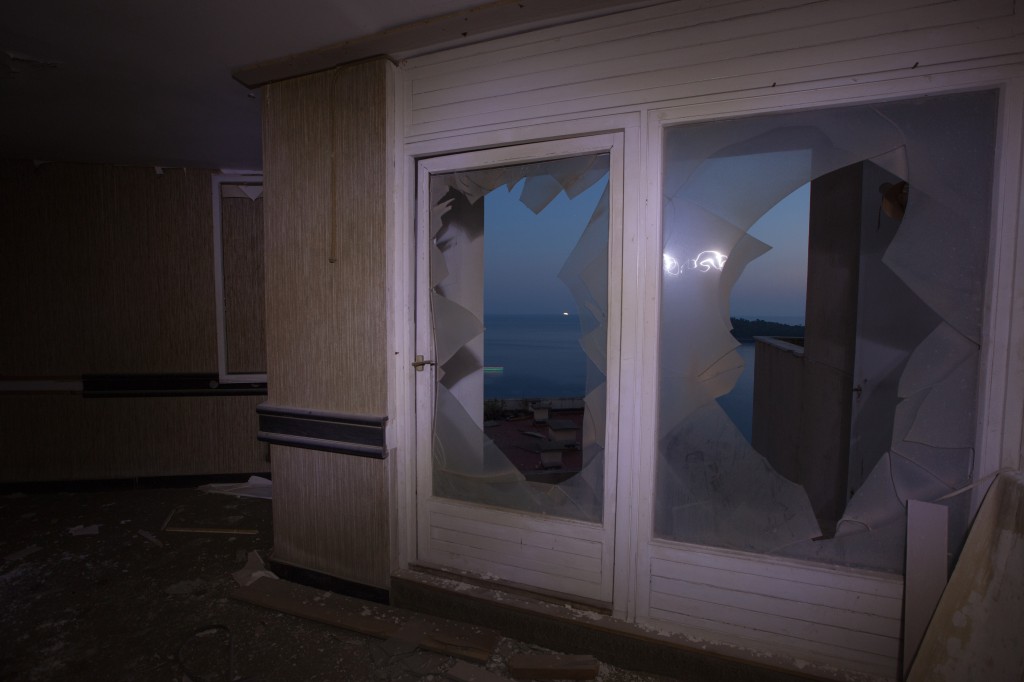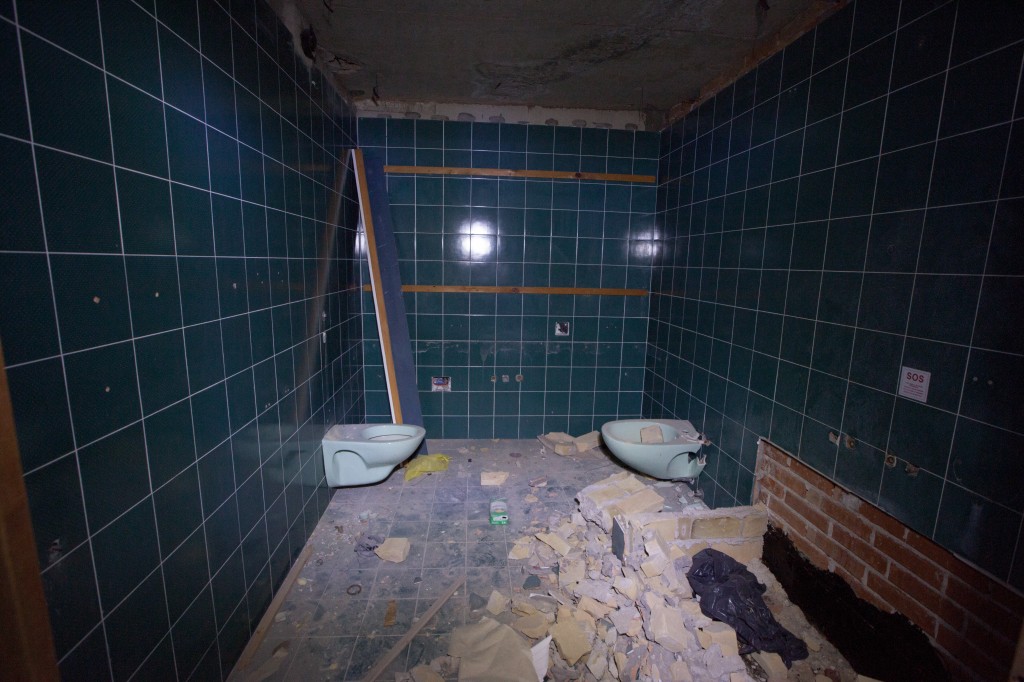 Continuing further into the abandoned hotel, things got creepier. More graffiti and a lot of shadows. The sun set probably 30 minutes earlier and it was getting dark fast. Taking a deep breath, I continued on.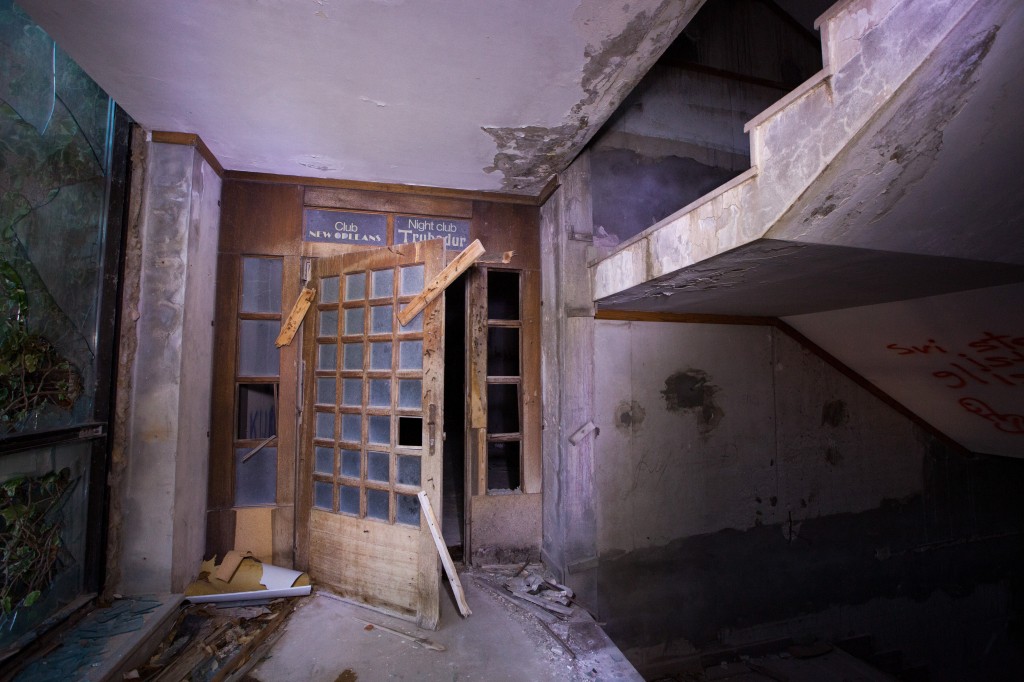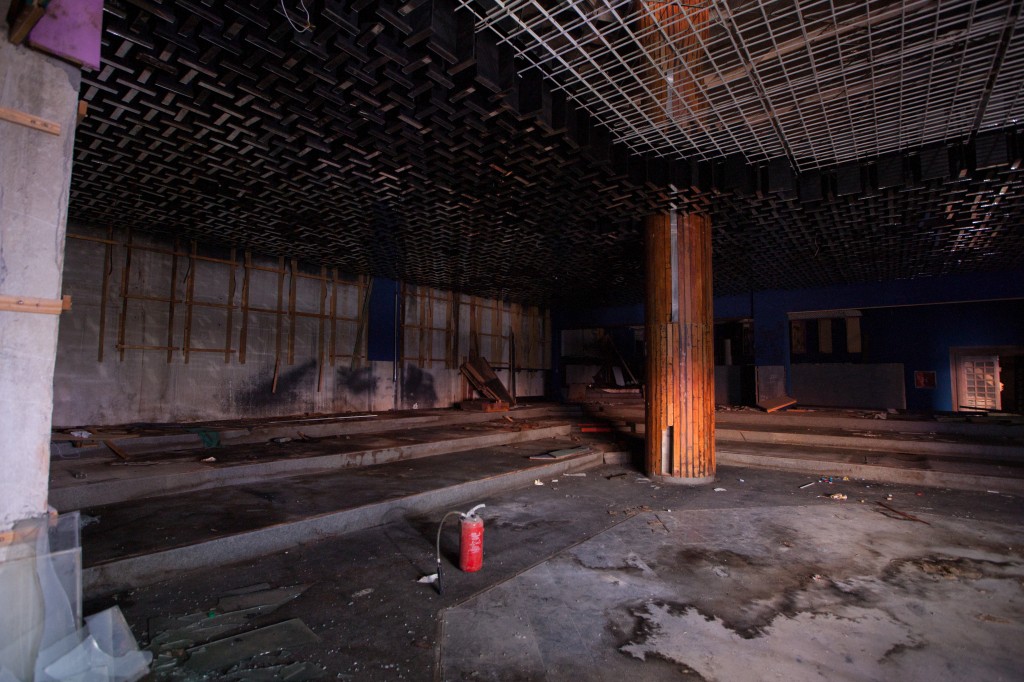 I'd been using a small flashlight and a long shutter speed to get the right exposure. 
My flashlight
 was the size of my thumb and although it was bright, it wasn't meant for this.
I continued on. I stupidly turned off my flashlight and I then realized how dark it actually was. My fear was that I would turn a corner and see someone at the end of a hallway staring at me. It's the kind of thing nightmares are made from.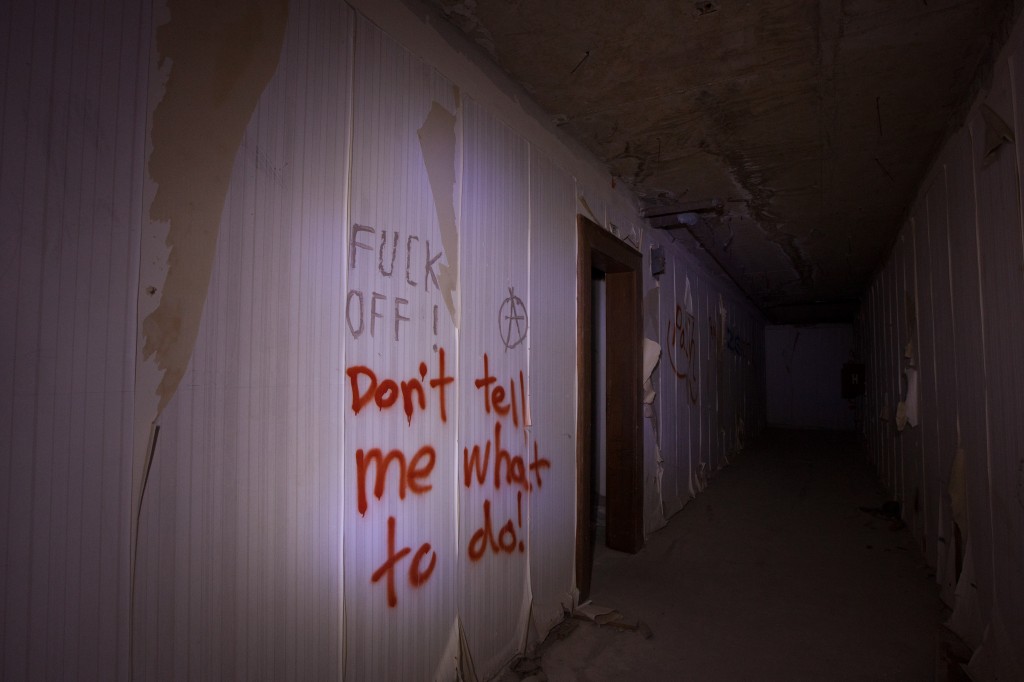 If I was with someone else, I would have felt better, but this was a really stupid idea going by myself. I didn't even tell anyone where I was going.
Seeing someone else wasn't out of the question – I'm sure there are some local Croatians who do morally-questionable activities here. And it would be easy for them to rob me.
With all these scenarios running through my mind and the last light fading from the sky, I decided to leave. Your mind starts playing tricks on you and as the shadows move you start to hear things. I was out.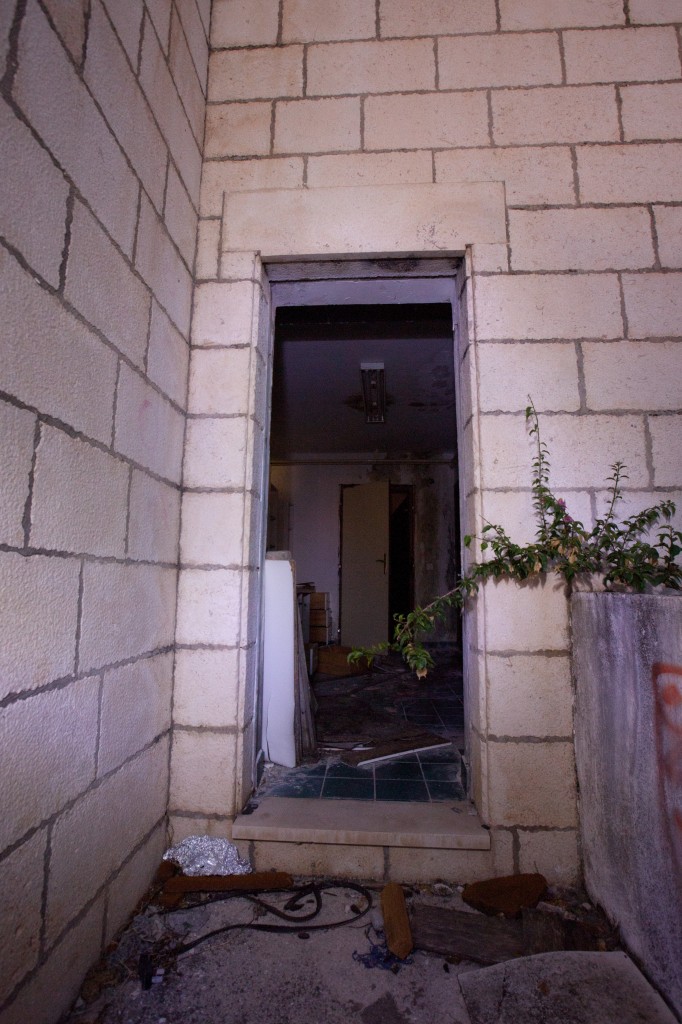 I went back up the same stairs I came down. At the top, there was a guy wearing a security uniform. He didn't seem to know I was there, and was surprised when I walked up. My guess is he was there to prevent people like me from exploring, but since I was leaving, he didn't seem to mind.
I said to him, 'How far to Dubrovnik?' Not understanding English, he pointed and said something in Croatian. I said thank you, pretending like I knew what he said. After putting my gear up, I said 'Can you call a taxi?' – he kind of smiled and said some more things in Croatian. I said thank you again and started walking where he pointed earlier.
Walking back, I realized what a terrible idea that was. There were five stories of circular stairs without any railing, not to mention the danger of finding people already there. That could have turned out awful.
Either way, it was fun. It kind of reminded me of touring Chernobyl. Seeing a place frozen in time and abandoned makes you wonder how it used to look while being used. I'm sure my mother will be disappointed to learn that I did this, but at least I made it out okay!
I grabbed a strong mojito, mai tai, and finally a long island ice tea in the Old Town to celebrate making it back. After finishing my drinks, I walked back to the hostel. Time to pack – off to Bosnia tomorrow!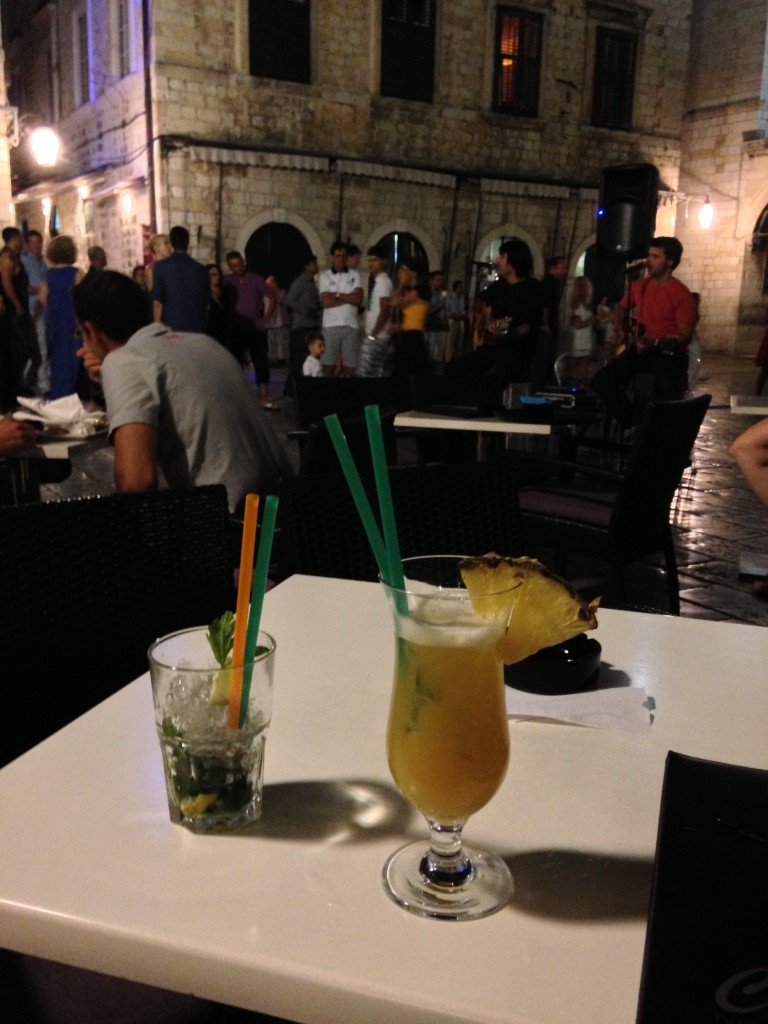 ---
---