Gio-ji and Adashino-Nenbutsu-ji temples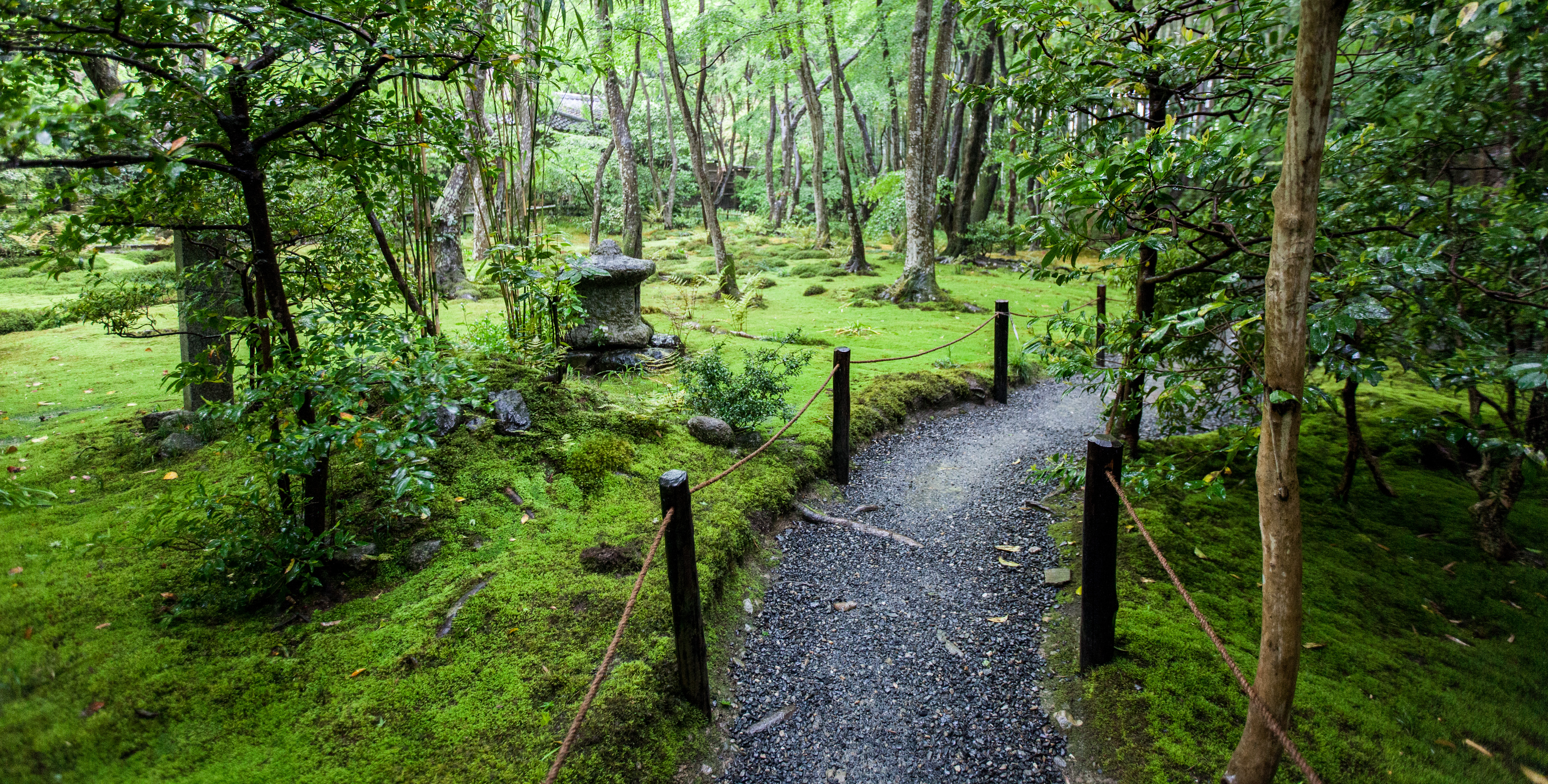 The end of my trip was pretty busy and I didn't get a chance to make new posts. I'm back in Fussa now and will post updates this week.
On another rainy afternoon in Kyoto, I went to visit a couple temples. Rather than walk from the train station in the rain, I paid 780 yen to be dropped off at the entrance. I was surprised how cheap it was for a 15 minute ride, especially since taxis in Japan are supposedly notoriously expensive.
The first one I visited was Gio-ji. This temple dates back to 1895 and only takes 10 minutes to see. It's probably most famous for it's lush moss garden and tall maple trees which turn vibrant shades of orange and red in Autumn. Tripods weren't allowed inside so my pictures were taken while trying to balance an umbrella at the same time.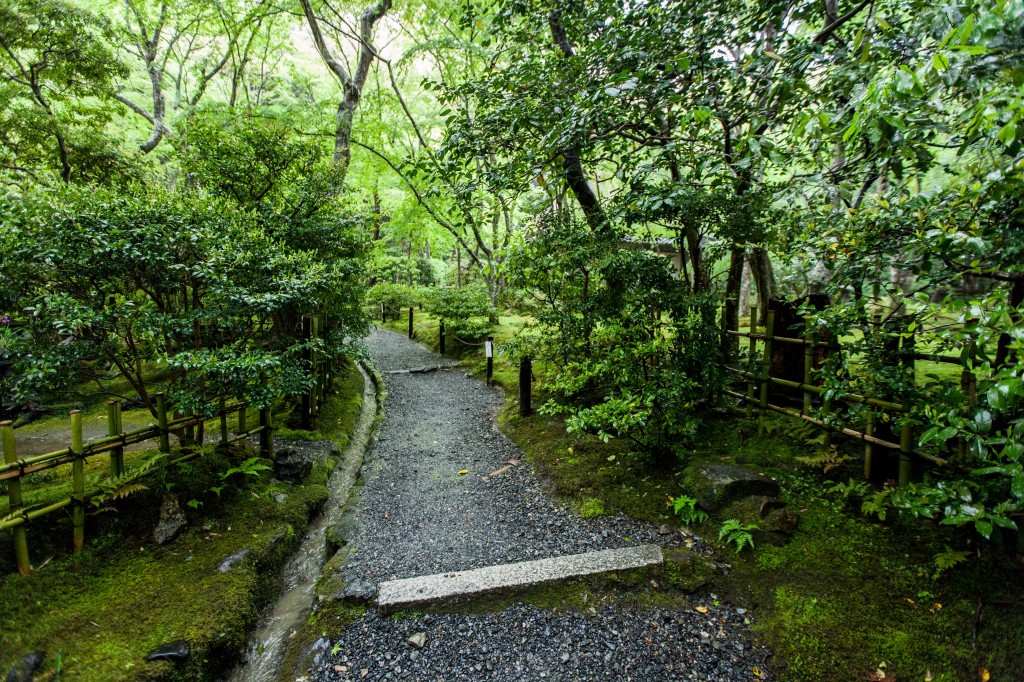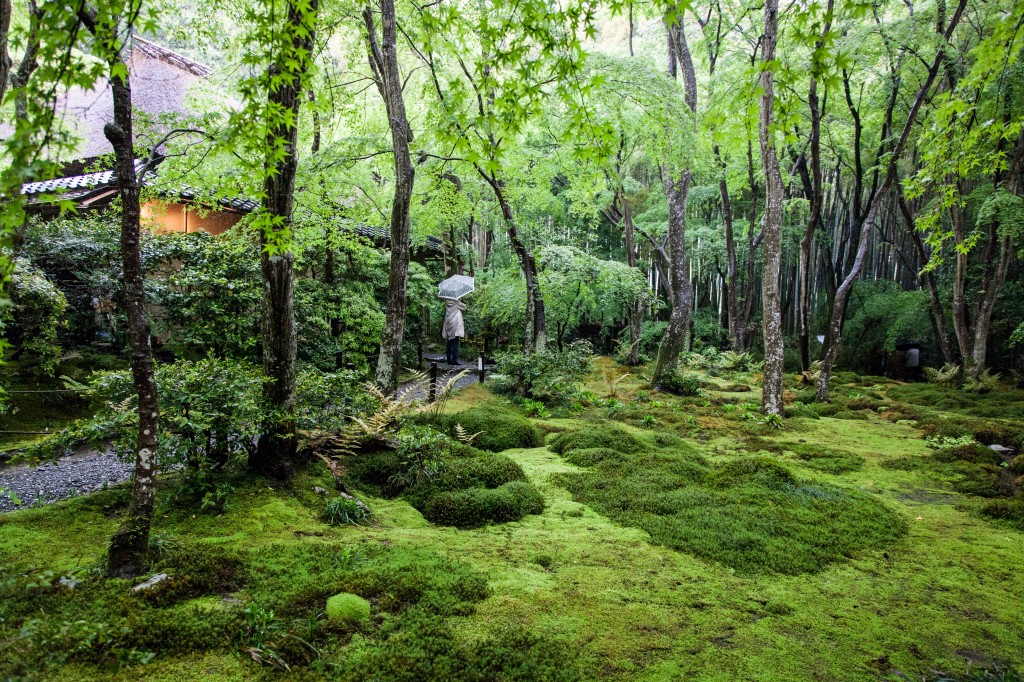 You can explore it on Google StreetView too, by clicking here.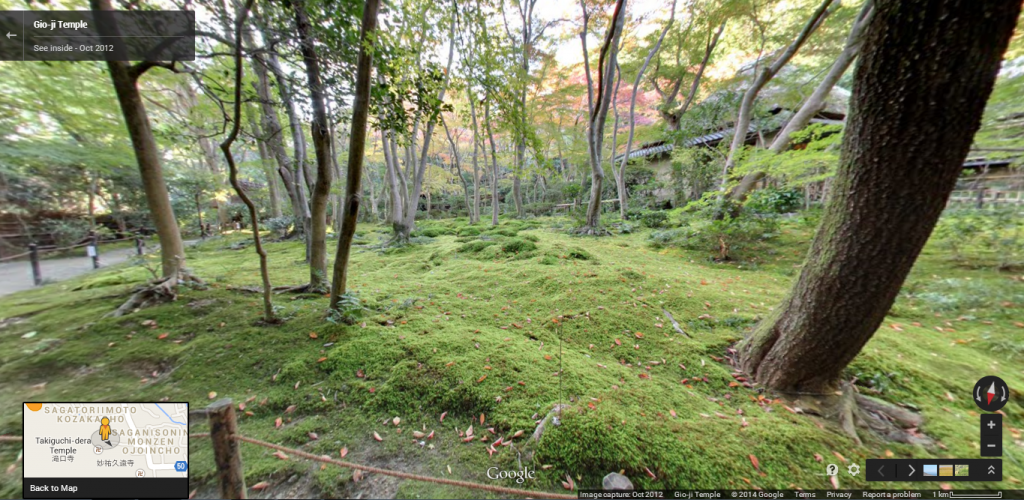 I quickly walked to the next temple, Adashino-Nenbutsu-ji, trying to avoid puddles and the sideways rain as much as possible.
After paying the 500 yen admission, I saw the thousands of stone tombs which make this temple famous. After death, bodies were disposed here and were later marked with stone Buddhist images or stone pagodas as tomb stones.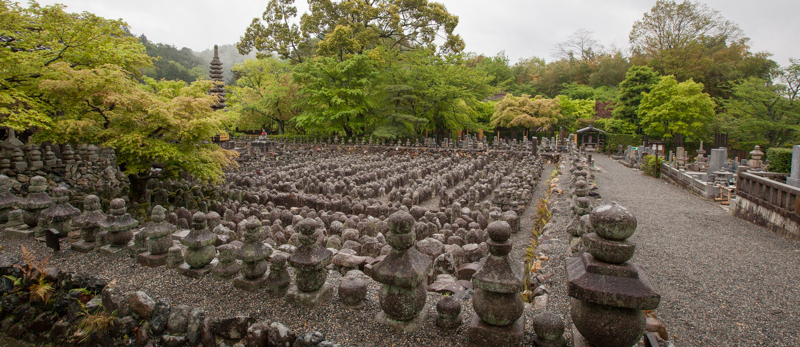 A Kyoto travel website explains, "About 1200 years ago, Kobo-daishi (Kukai, 774-835) established a Shingon-shu sect temple called Kochizan-Nyorai-ji in Adashino to pray for those unknown souls. Years later, Honen (1133-1212) opened a dojo in the same place for intoning Nenbutsu, or Buddha-invocations. The dojo was called Nenbutsu-ji."
If you don't understand most of those words, don't worry because I don't either.
Regardless of the temple's history, it had one main attraction that I came to see – another bamboo path. Both of bamboo paths I visited are located in Kyoto's Arashiyama district so they could be done on the same day.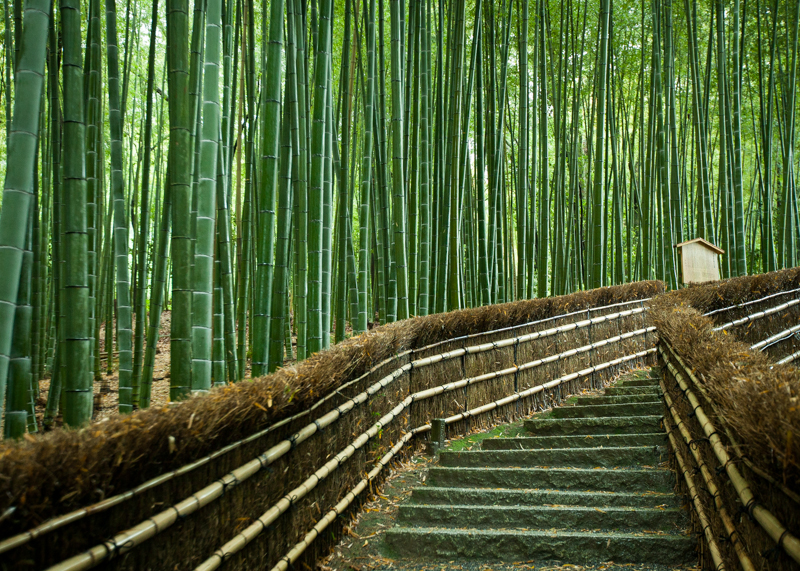 Due to the low light, I had to shoot the above picture at f/3.2 on my 16-35 mm lens. A wider aperture lets in more light, but isn't well suited for landscape photography due to the shallow depth of field. If you look at the above picture, you'll see the fence in the middle of the frame is in focus, but the bottom left it isn't.
If I used a smaller aperture, f/11 or f/16, most of the scene would have been in focus. However due to letting in less light, I would have needed a longer shutter speed. This is where a tripod comes in. But because tripods weren't allowed, this is the best I could do.
I also took a selfie so I could prove I was there.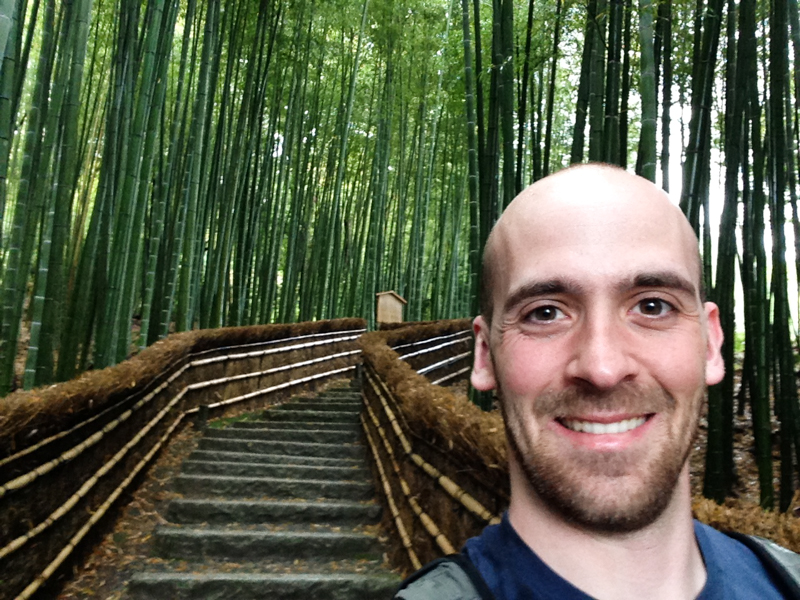 After getting the pictures I wanted, I flagged down another taxi. Despite getting pretty wet, I actually preferred going while it was raining. There was hardly anyone else there and the fog and rain added a mysterious feeling to the temples.
---
---