Iwatayama Monkey Park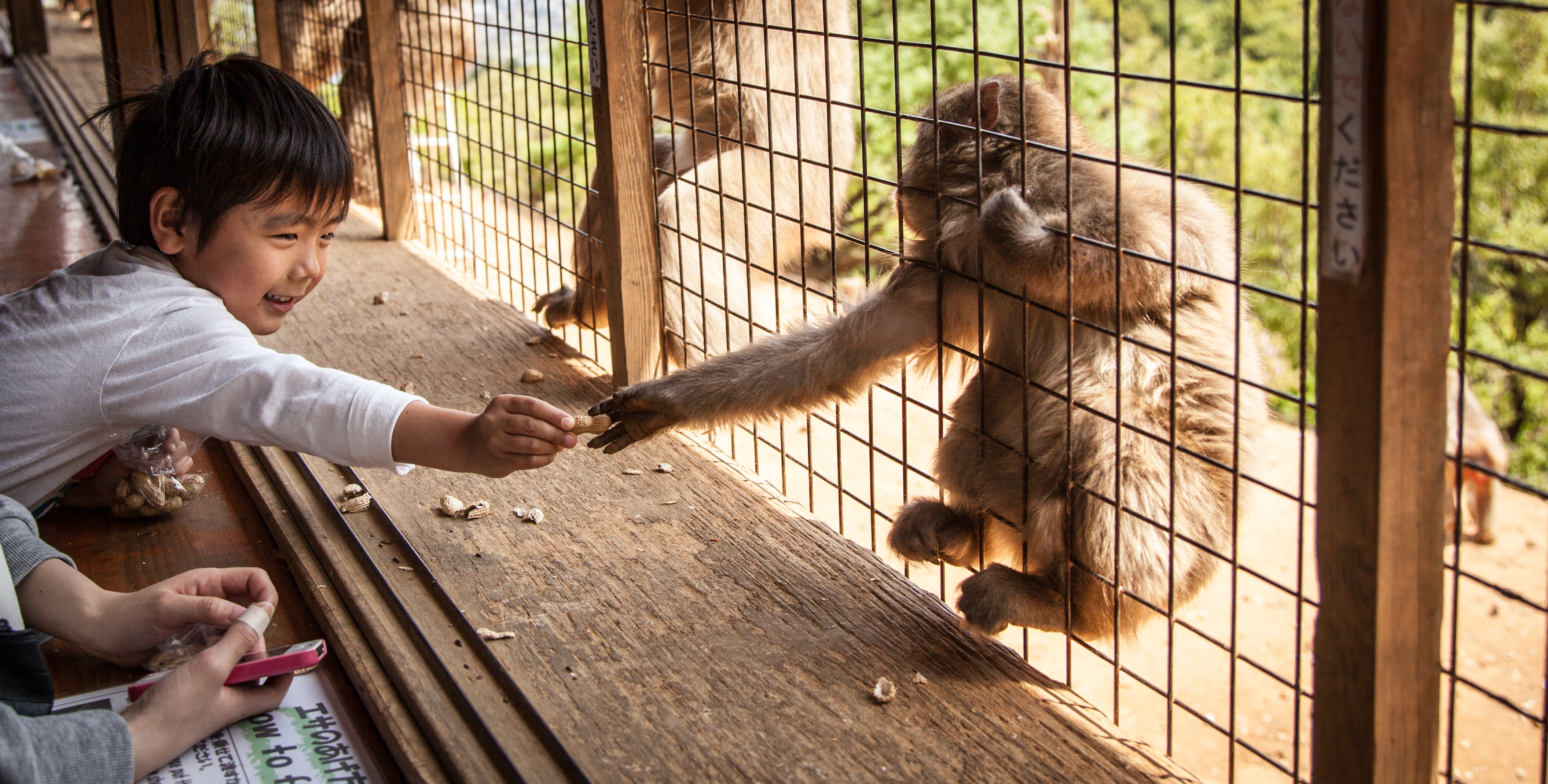 Sunday morning I took short trips to Fushimi Inari Shrine and the bamboo forest in Arashiyama. I mainly went to scout for taking pictures later in the week so I'll make separate posts for them later.
The rest of the day was dedicated to visiting Iwatayama Monkey Park. I was really excited about it because unlike the monkey park I visited back in February, this park lets you feed them!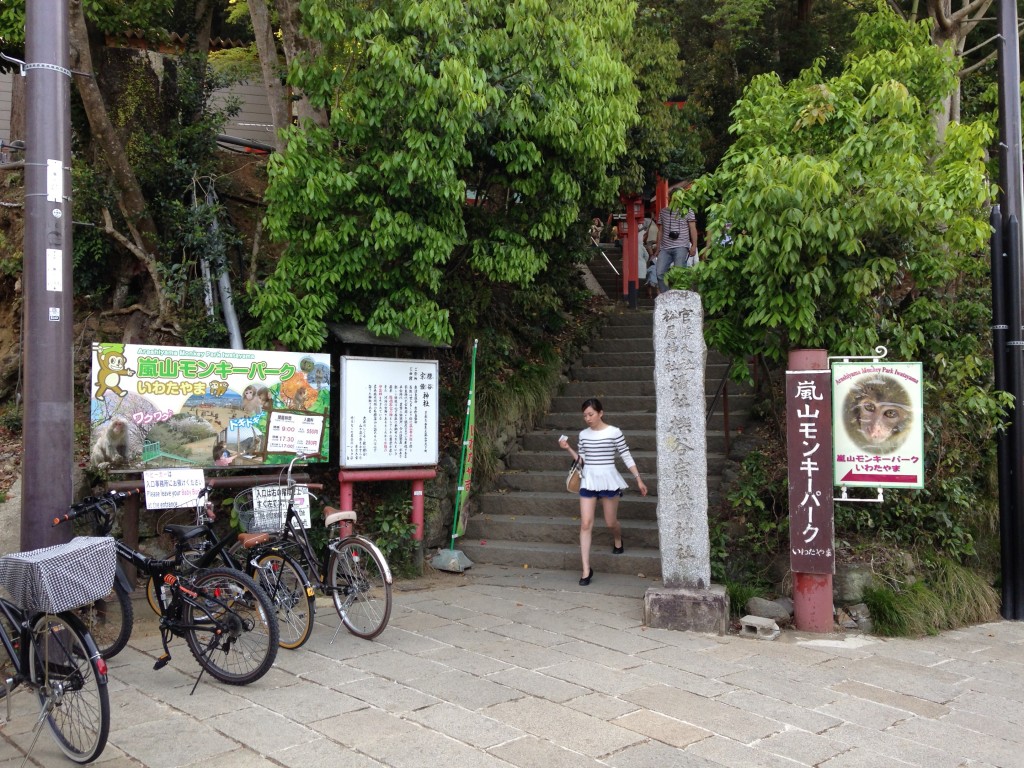 The hike was short but pretty strenuous with a lot of stairs. And of course multiple warning signs.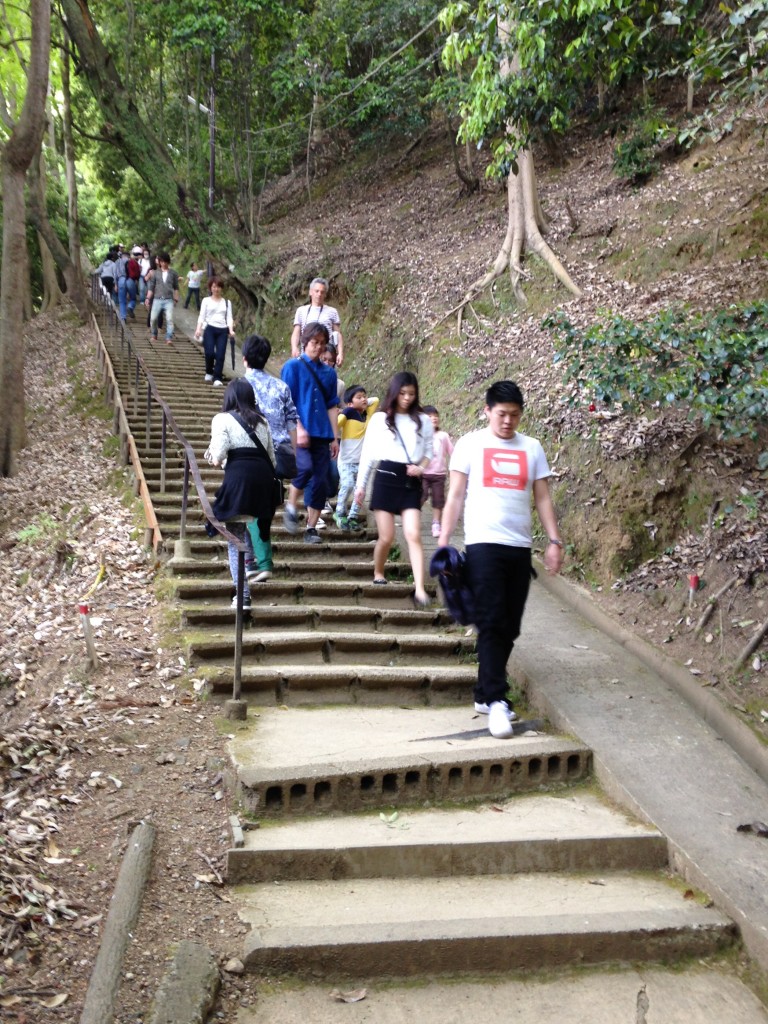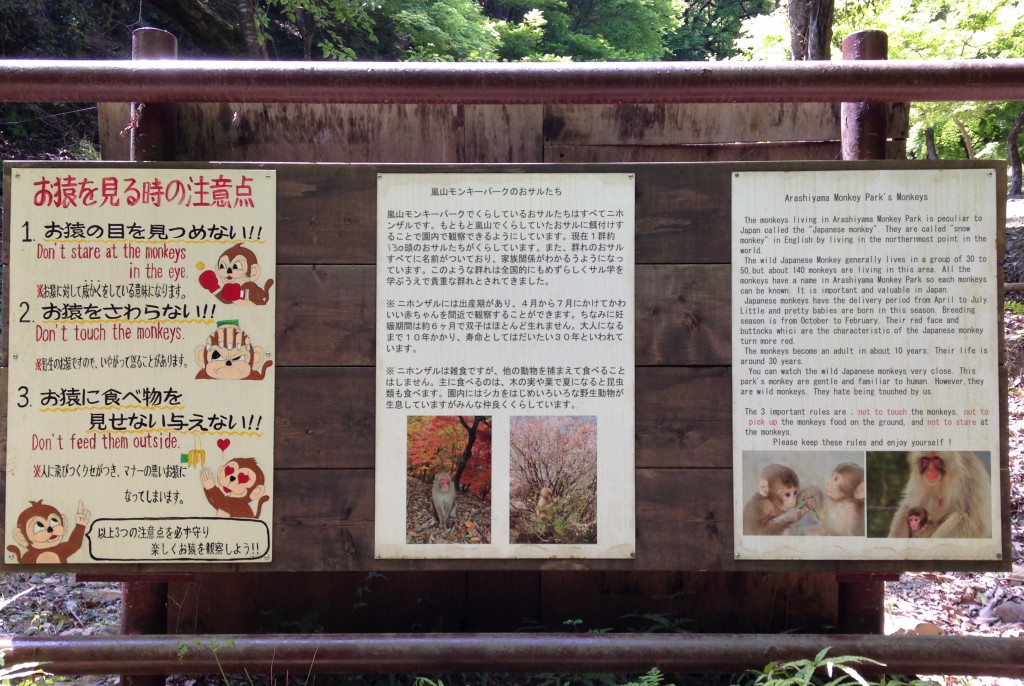 About 200 feet from the top, I came across the first monkeys I saw. They hardly pay any attention unless you have food. Still, you can't help but to keep your distance.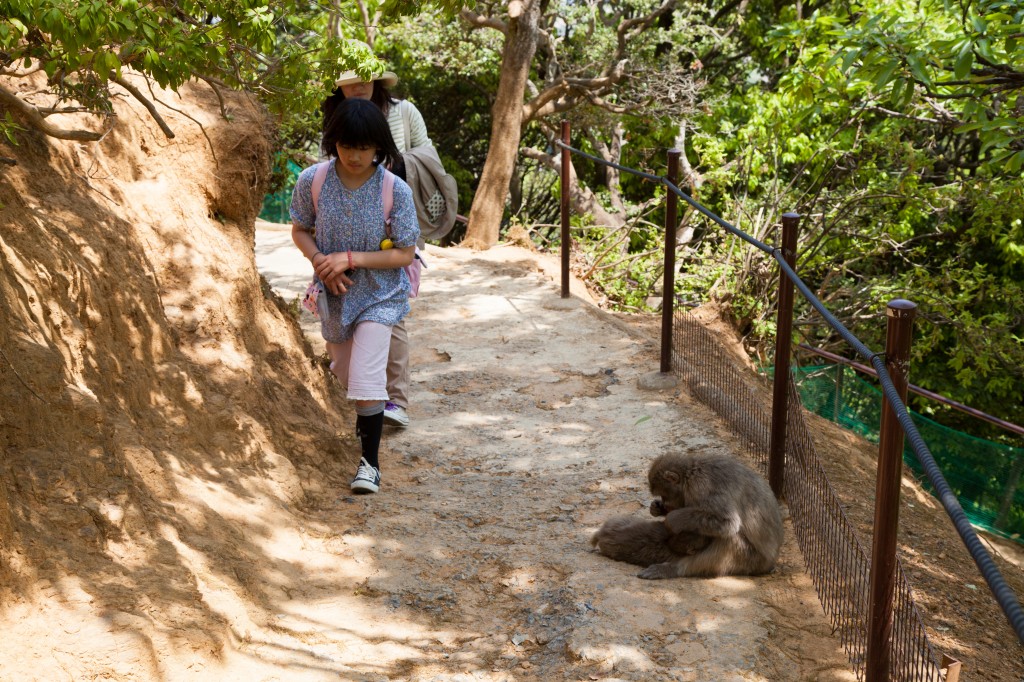 When you get to the top there's a small building and an open area overlooking the city of Kyoto.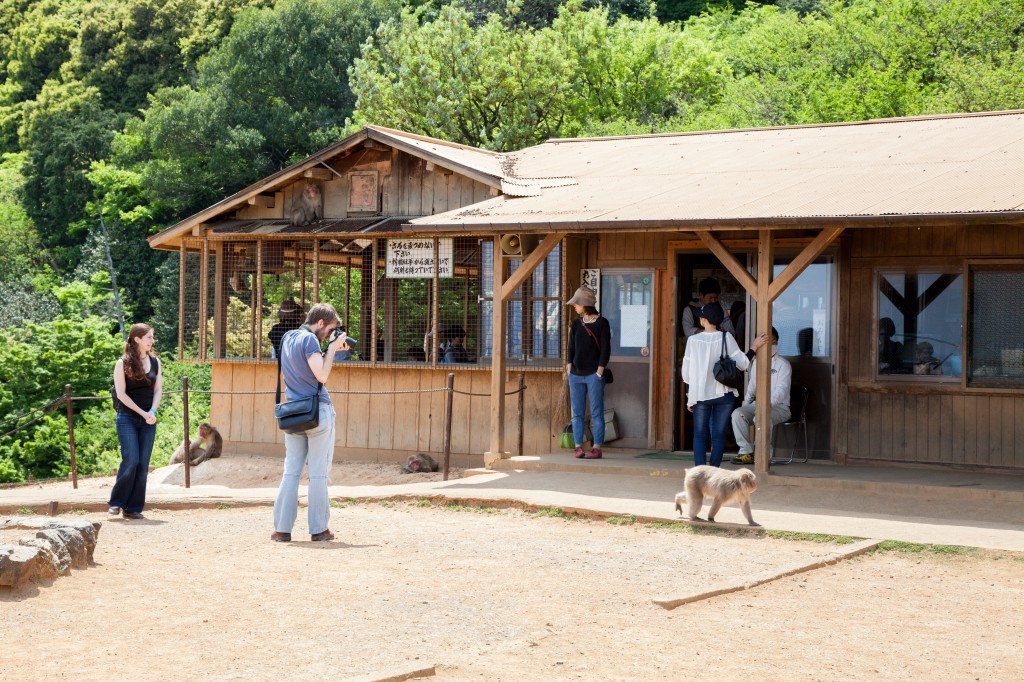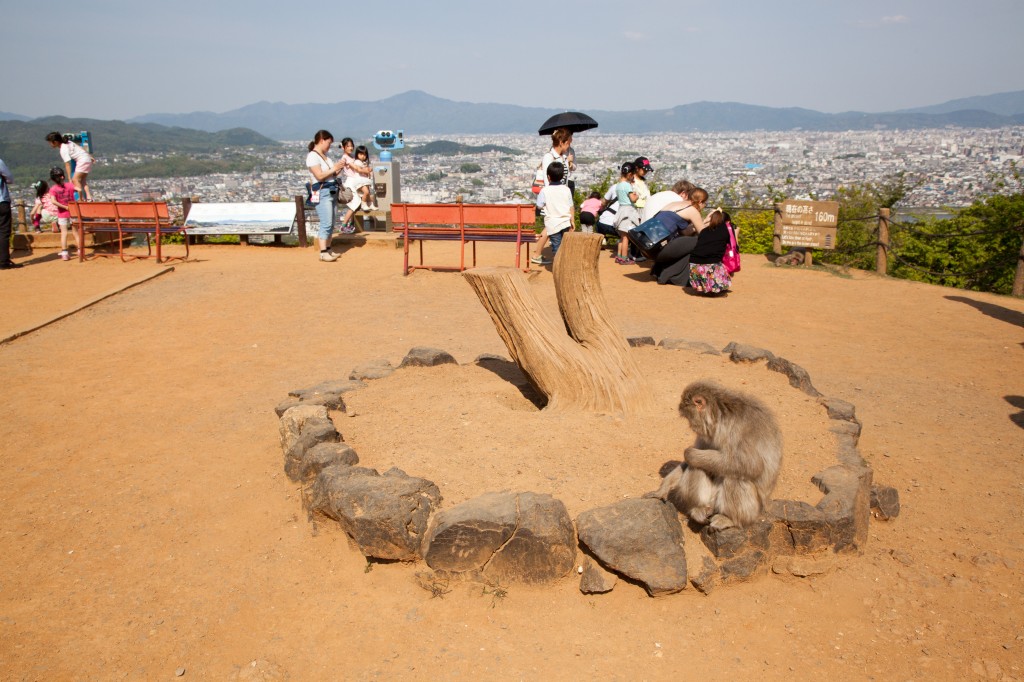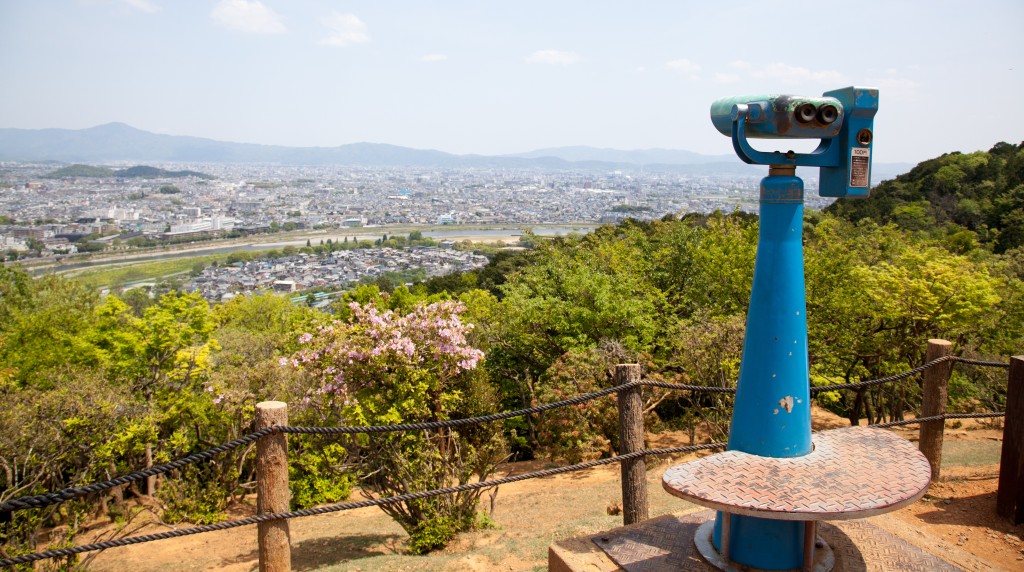 Now for the fun part. The caged building only exists so the monkeys don't hurt people when they fight over the food. It was a bit odd seeing people on the inside of the cage and wild monkeys on the outside.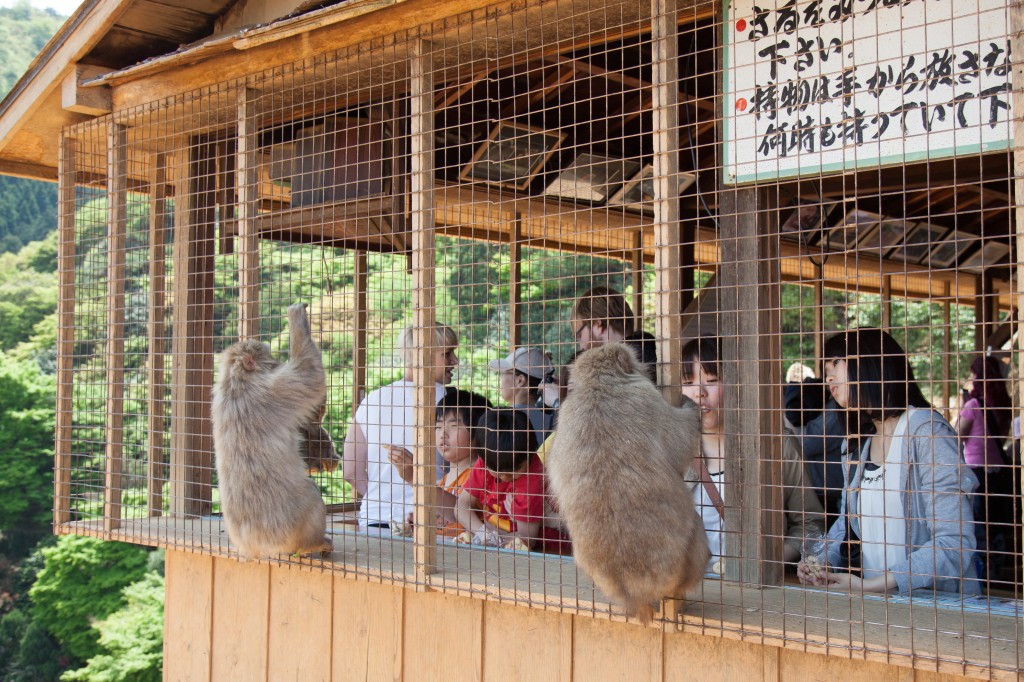 There were three options for food: apples, bananas, and peanuts. This park, like many of Japan's attractions, was really cheap. Entrance was the equivalent of $5.50 and the bags of food were $1 each. I would have easily paid $50 to do it.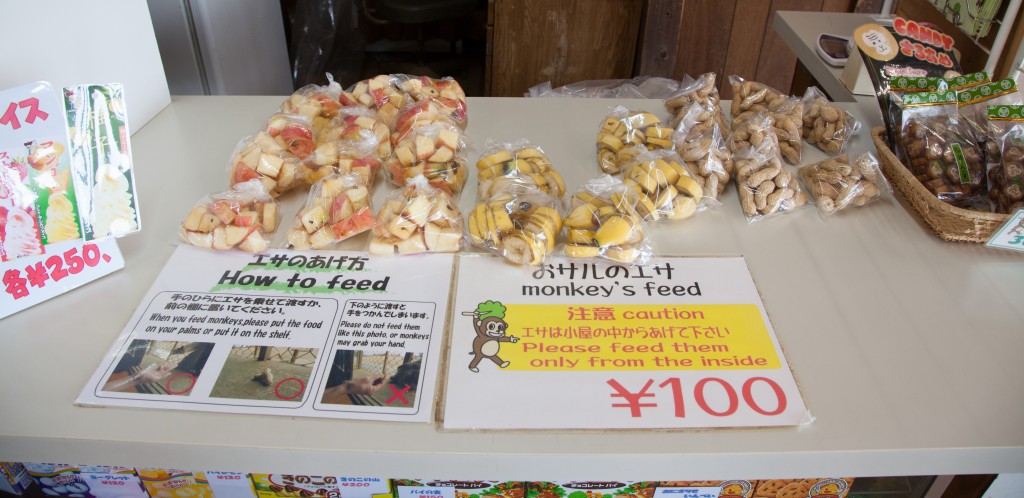 Once you enter the room, you can take your pick of which monkey to feed. As you place the food in your hand, they will reach through the fence and grab it from your hand.
I went with the peanuts:
If a monkey finds out you don't have any food, they'll move to someone else pretty quickly or stick their hand through asking for some.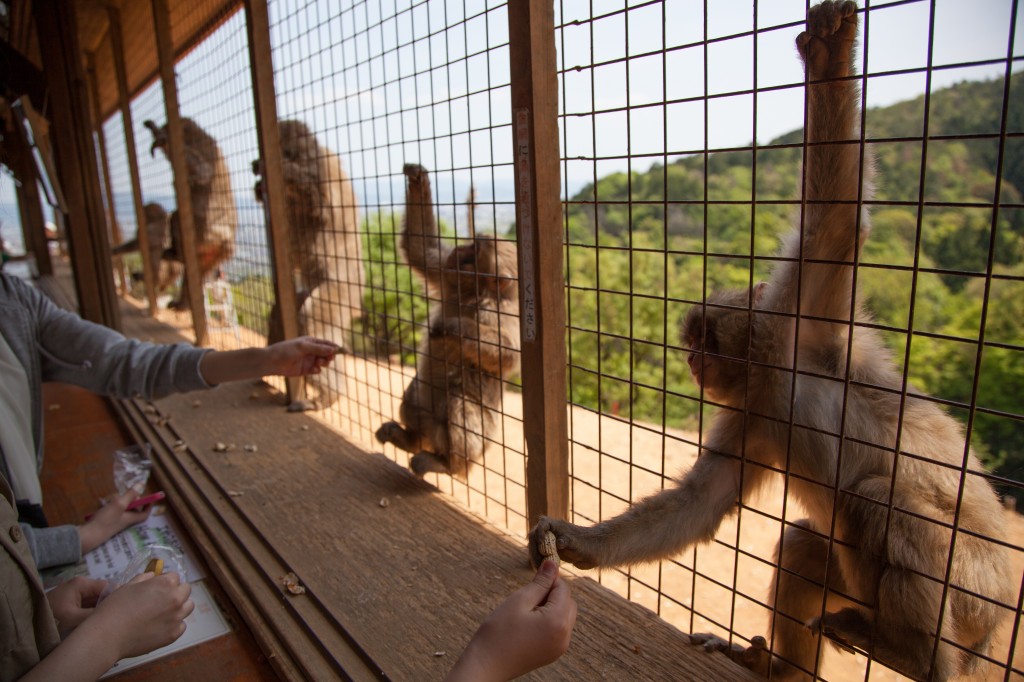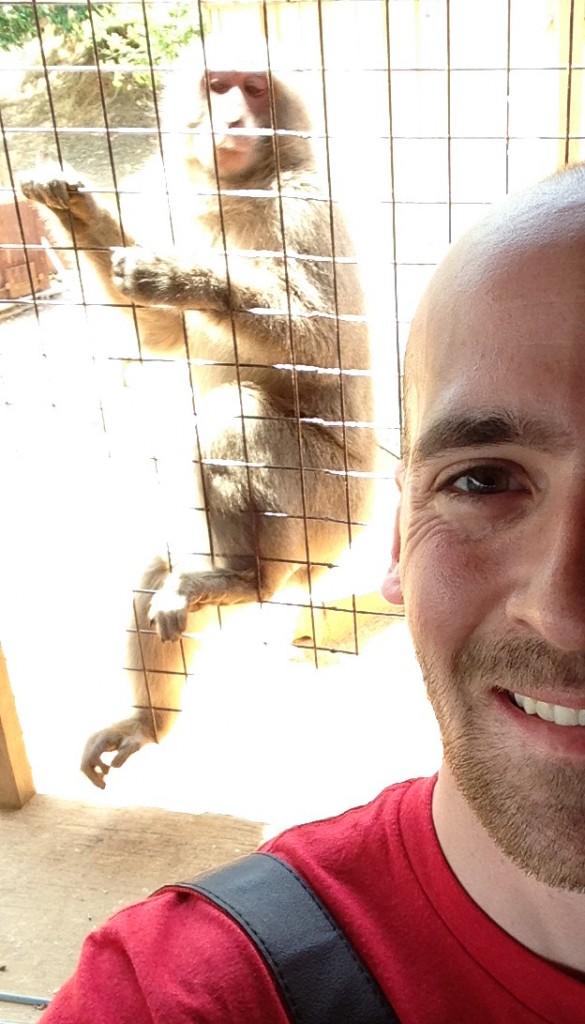 I was asked by someone how their hands felt and they were pretty rough. Some monkeys would grab the food and others would take it slowly. They were fascinating to see up close, especially their hands and fingerprints.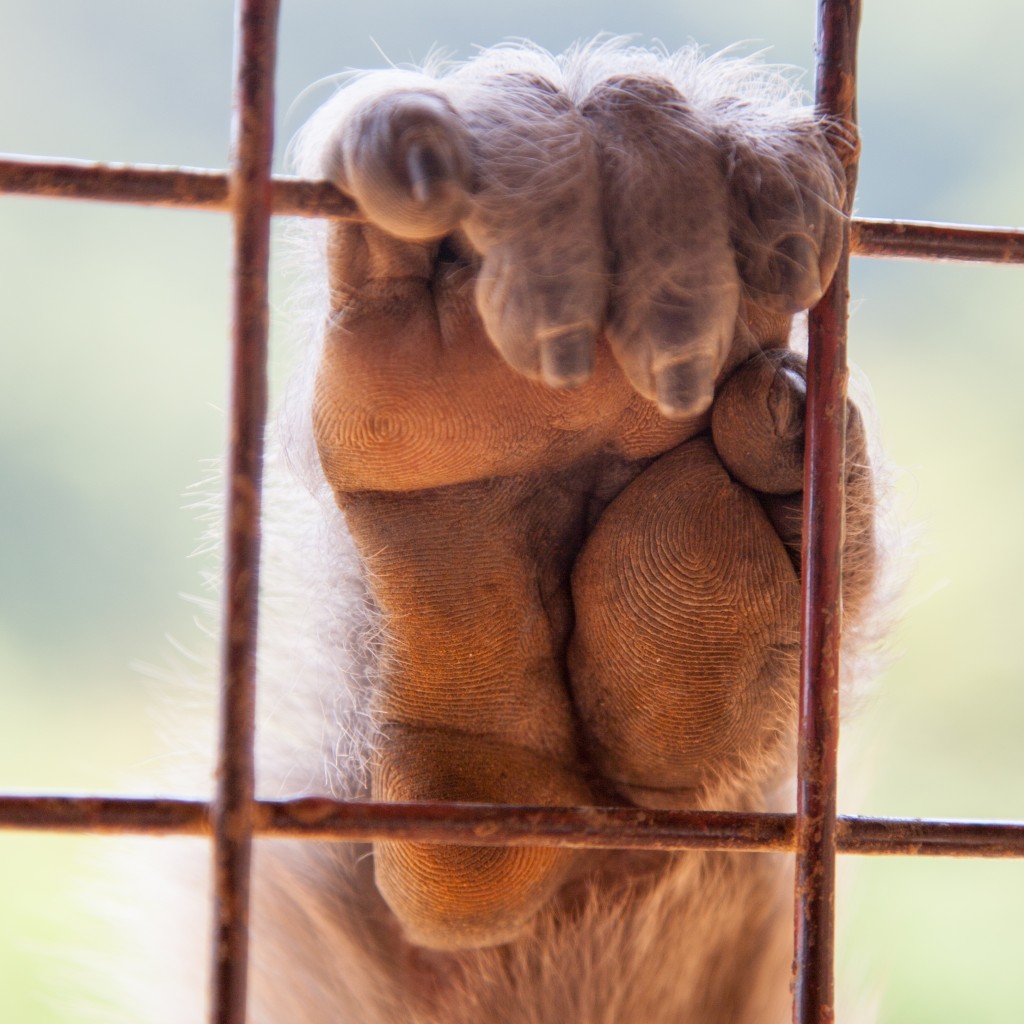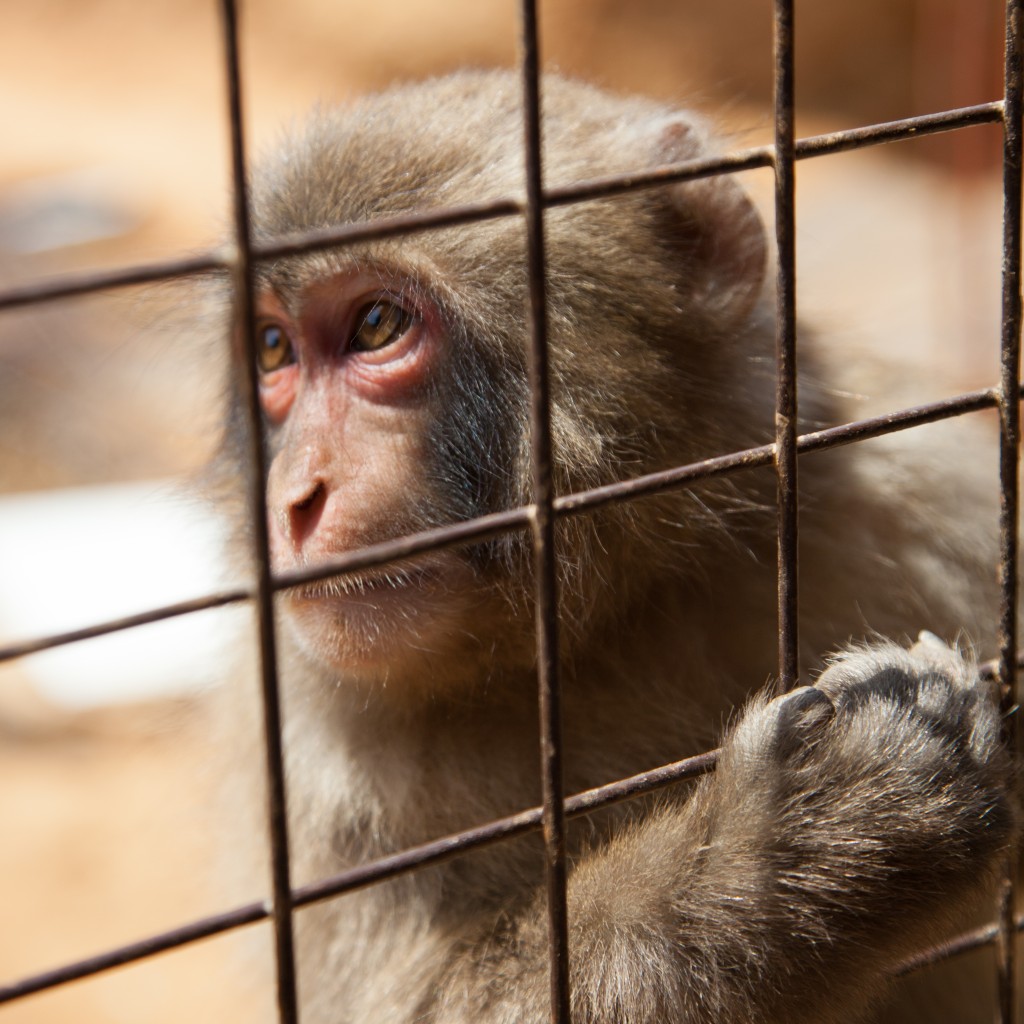 So I have to admit that I was a jerk. One of the things I did was place the peanuts on the ledge at different distances. A monkey would grab the closest one first but would eventually get to one he couldn't reach. So then he'd move his arm through a different opening and try to reach it, but wouldn't be able to and would get really mad.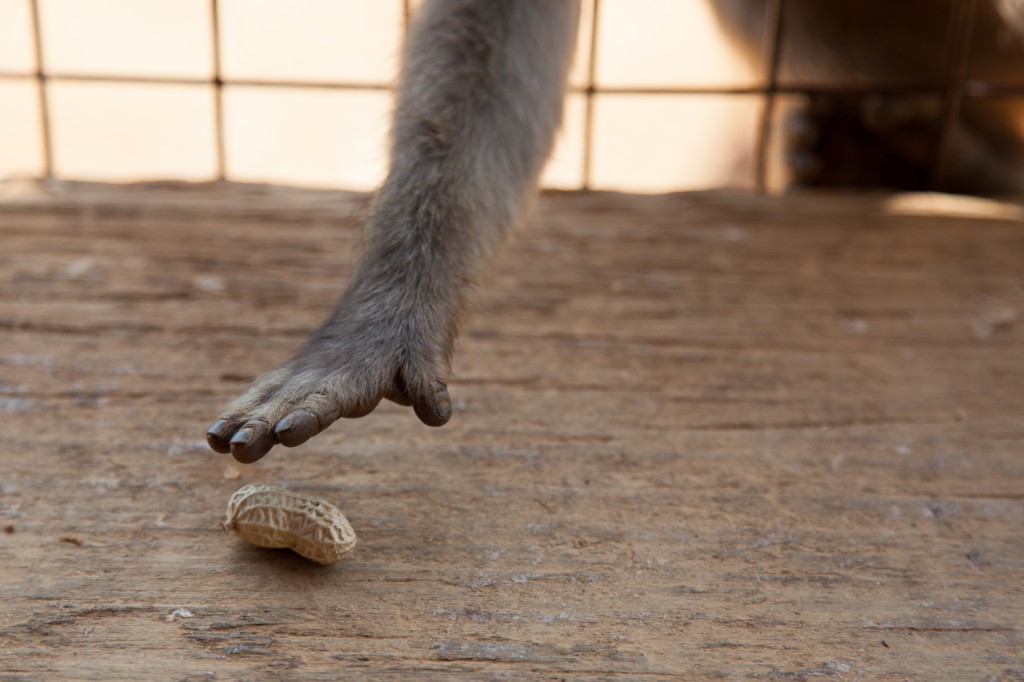 Something worth pointing out is the monkeys can get violent towards each other. At Jigokudani Monkey Park in Nagano I remember seeing traces of blood on the snow. This park was no exception as some monkeys had scars on their face.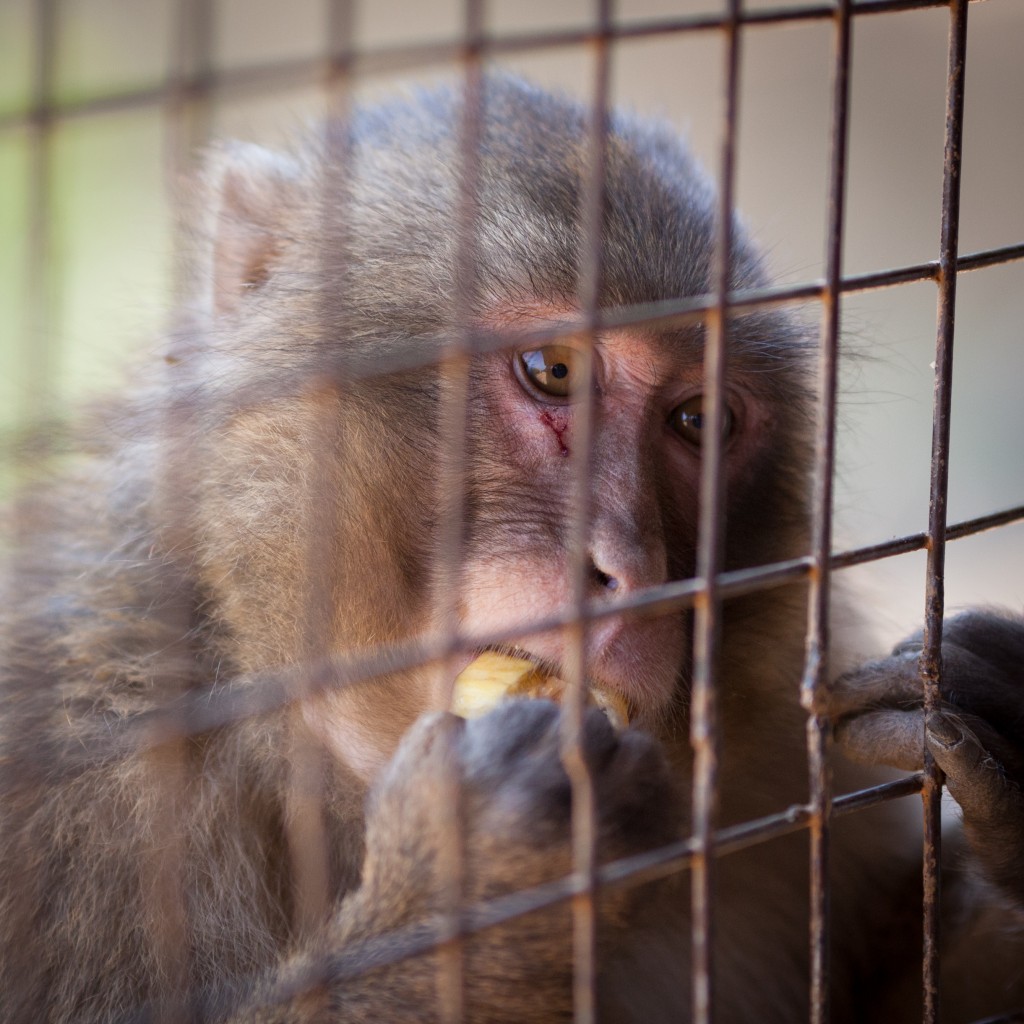 The monkeys were very expressive and seemed pretty happy. There aren't any fences defining the park so they are free to come and go as they please.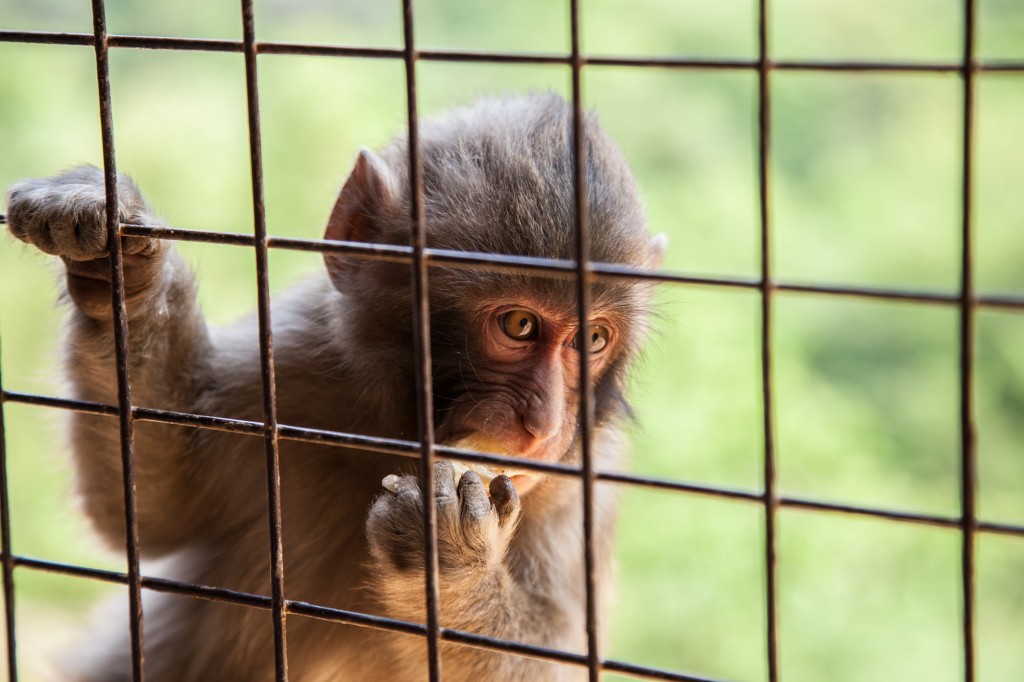 Every once in a while they would screech and let the other monkeys know who was in charge.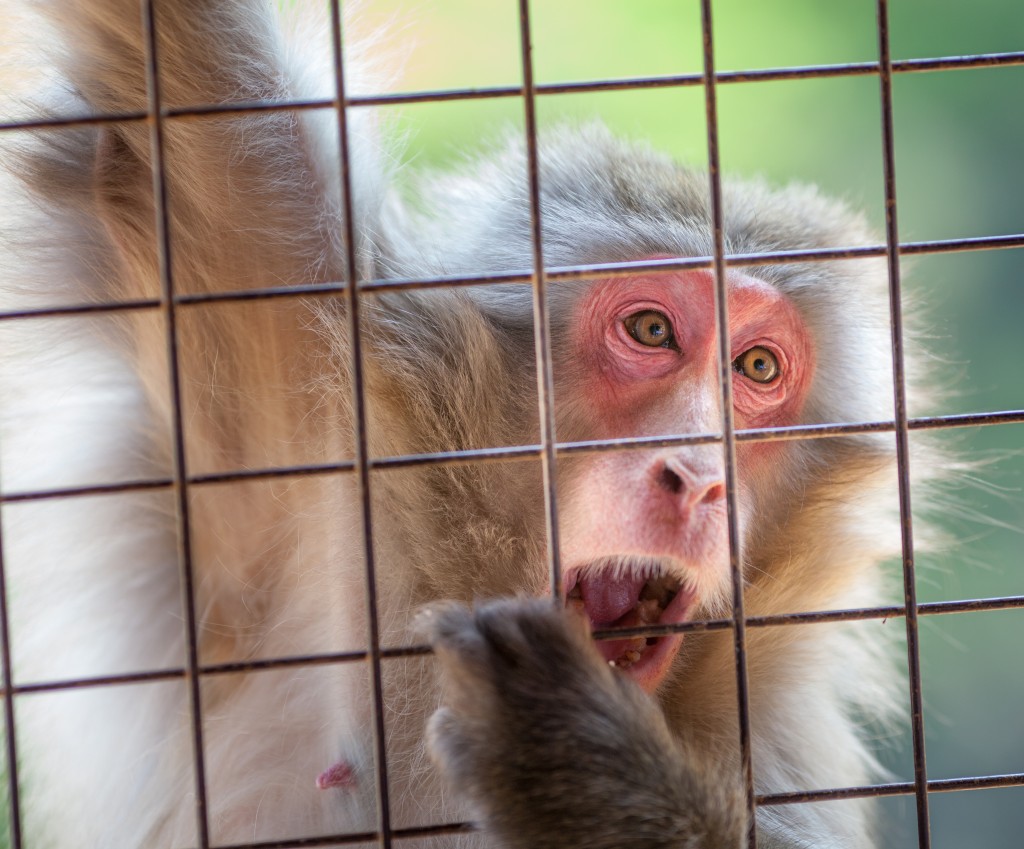 Japanese macaques normally give birth in the spring and this one looked to be quite young – still waiting for a lot of hair to grow in. Adult males live up to 30 years.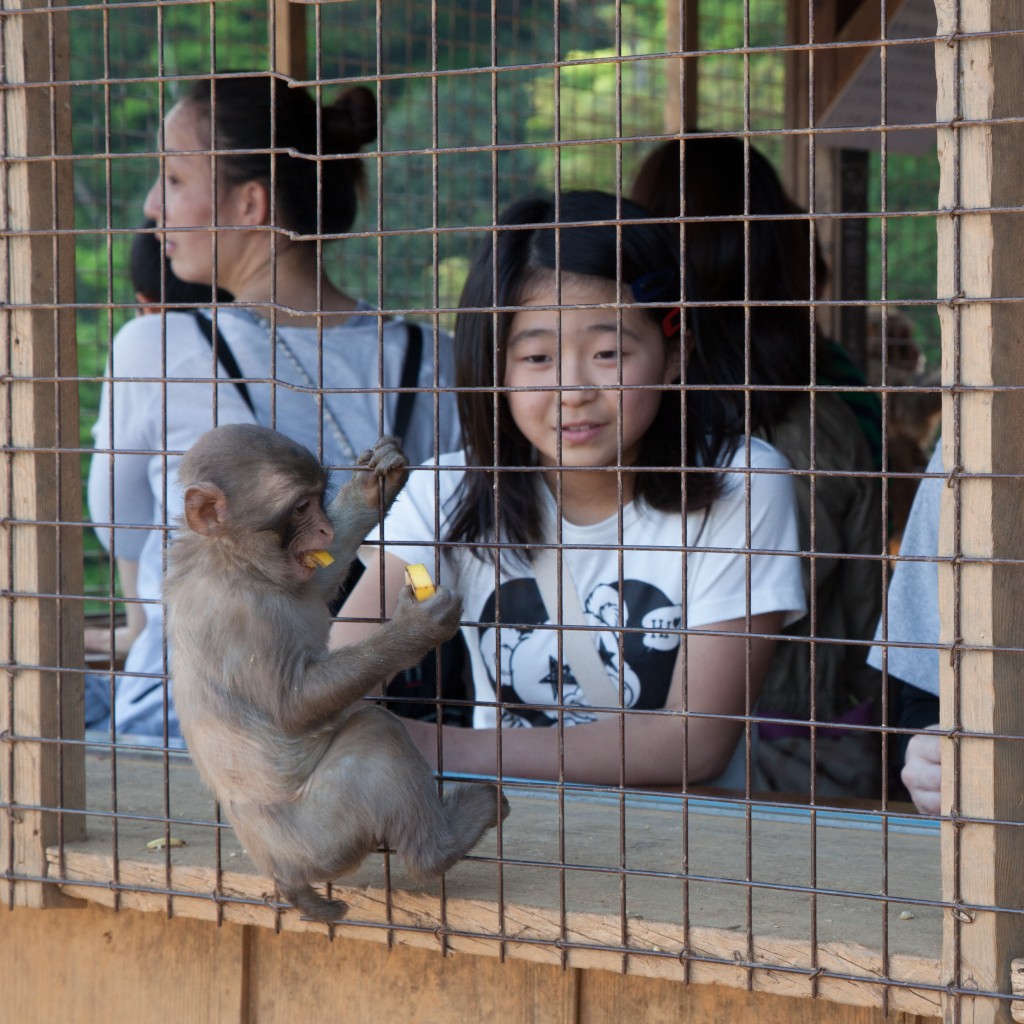 I finally spent some time wandering the surrounding trails and spotted some in the trees as well.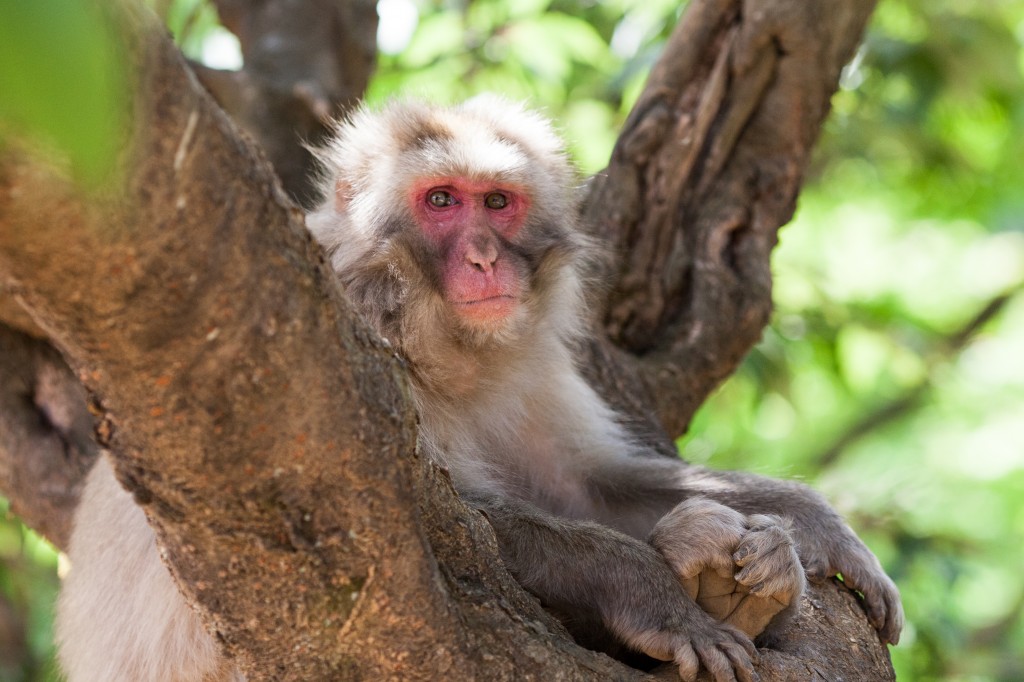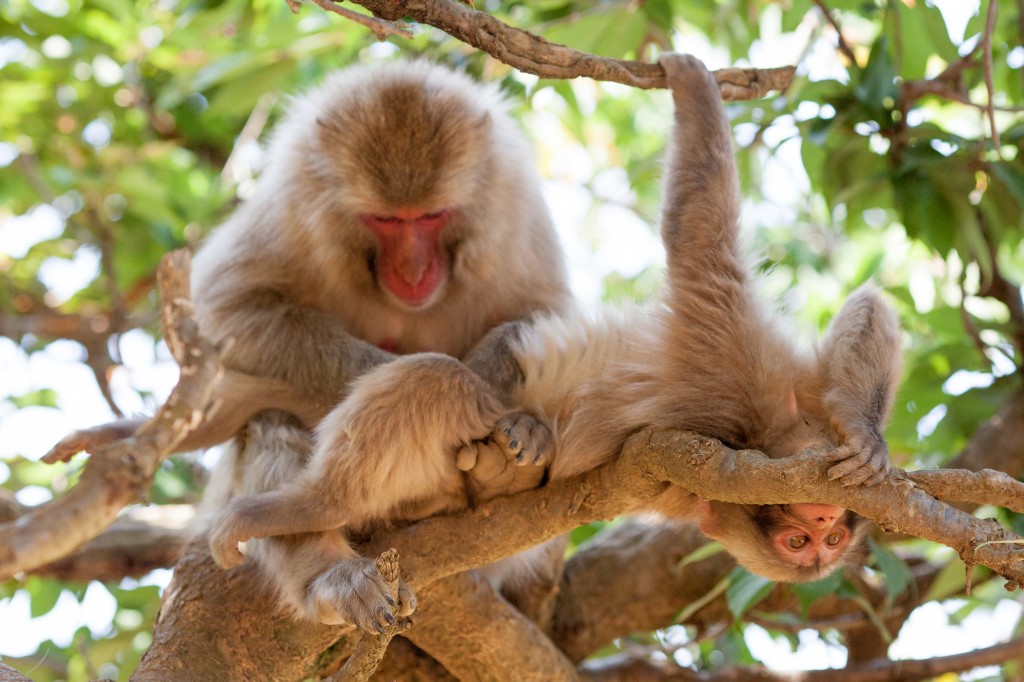 It was a great experience and absolutely worth the hike to the top. Something like this probably wouldn't exist in the United States so it was nice to take advantage of while I'm here.
---
---