Paragliding in Slovenia

At 10:30am, it was time for me to head towards Triglav Adventures for paragliding. One good thing about paragliding as opposed to skydiving is that the flight lasts 20-30 minutes. On the downside though, you can't hire someone else to jump to take pictures or video of you.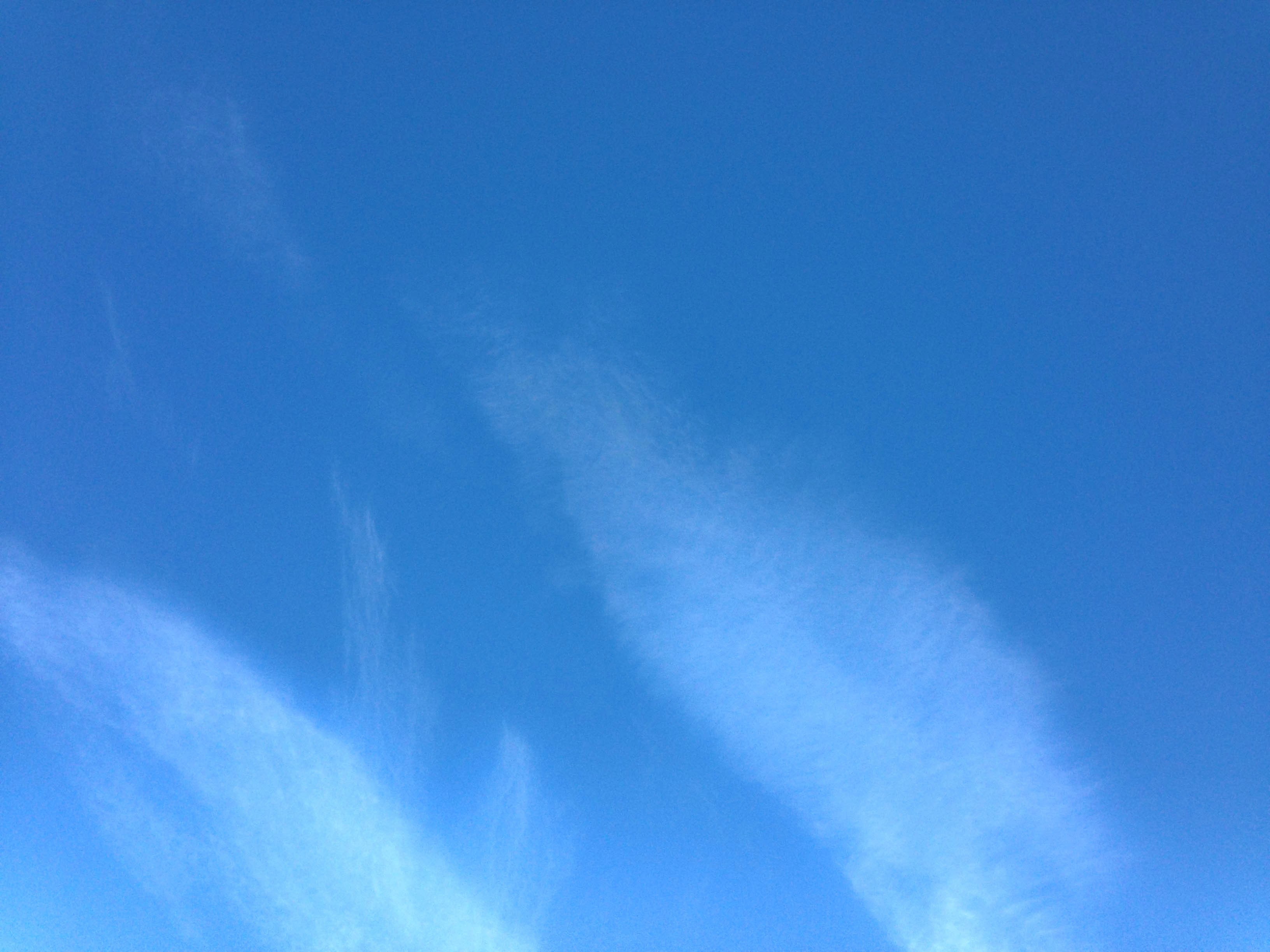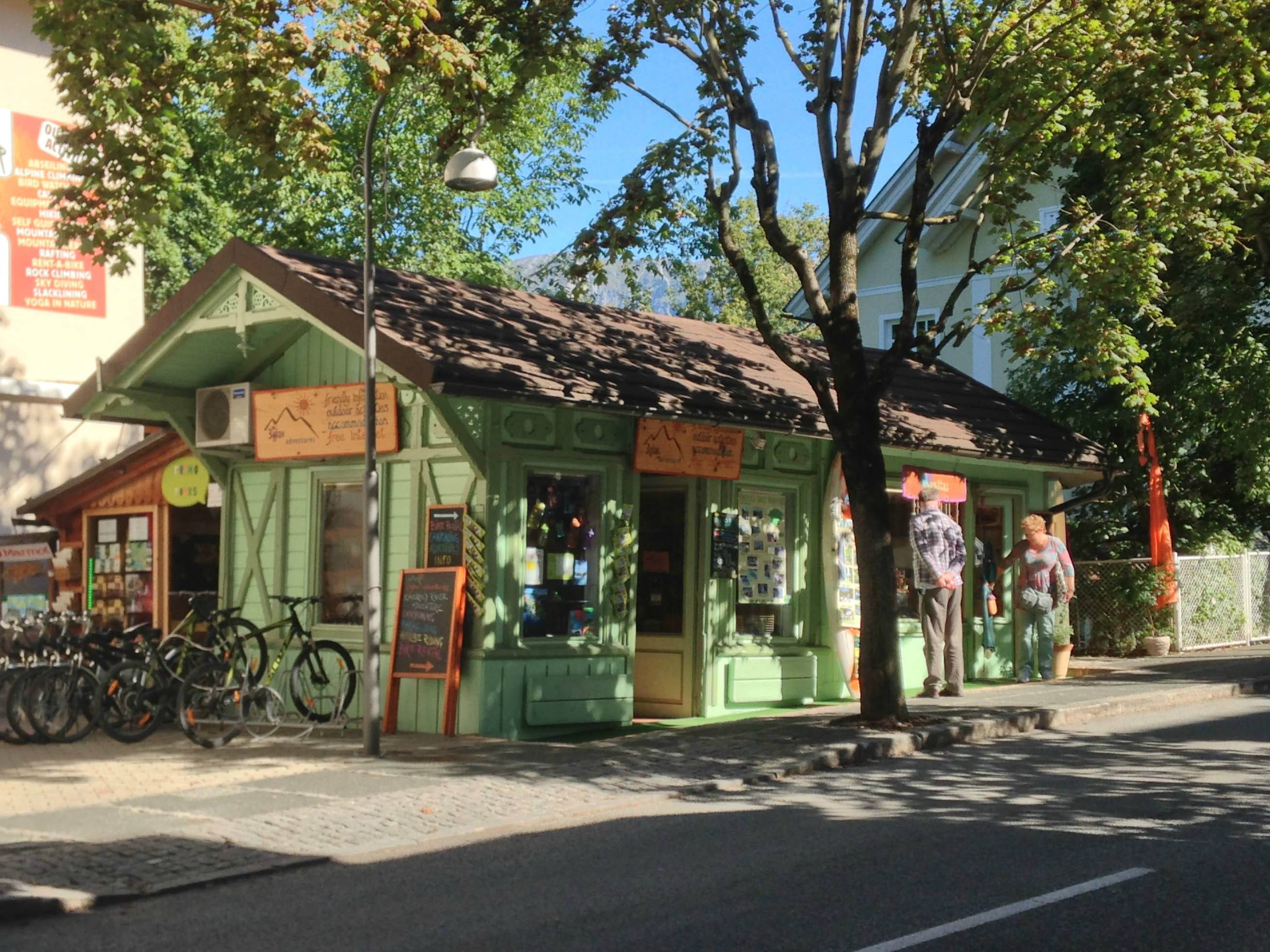 When I first talked to them on Wednesday, I asked if I could bring a camera with me and they said 'as long as it wasn't one of those big ones' – funny, because that is exactly how I would describe my Canon 5d Mark II. He told me I could bring a smaller one as long as it had a strap. Problem is my iPhone doesn't, and there's nothing to attach a strap to.
I decided to get resourceful. In the parking lot 20 minutes before we're supposed to meet, I take the strap off my DSLR and then loosely place it over my phone. Then, with the words of the Boy Scout motto 'Be Prepared' echoing in my head, I take some gaffers tape and duct tape I brought with me. I secure the straps with the gaffers tape first to protect the screen, then put duct tape on top for added security. I have to remember where the iPhone's on-screen controls are to take a picture and unlock the screen. After moving things around a bit, I finally get it secure while having access to the front and back cameras and touchscreen.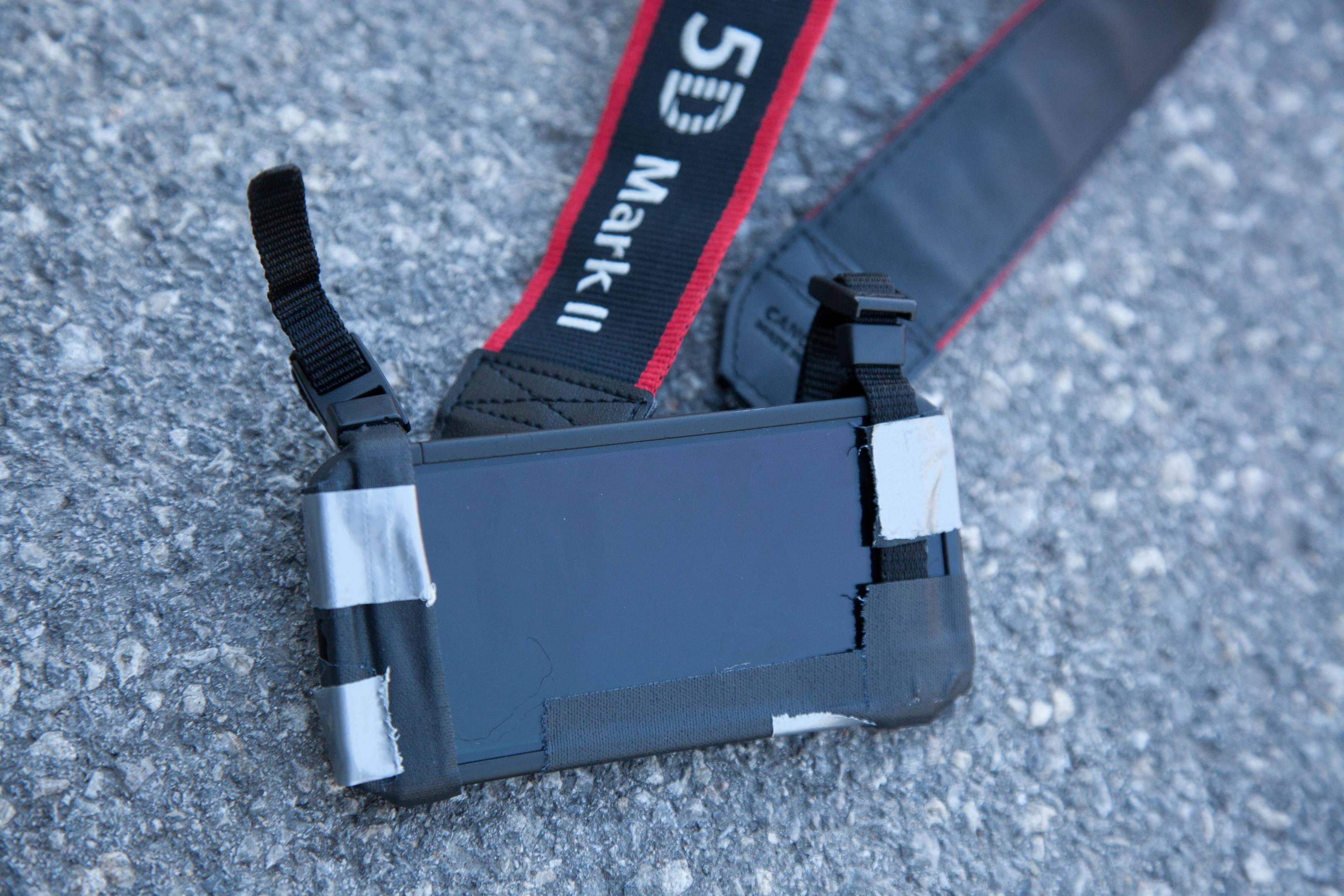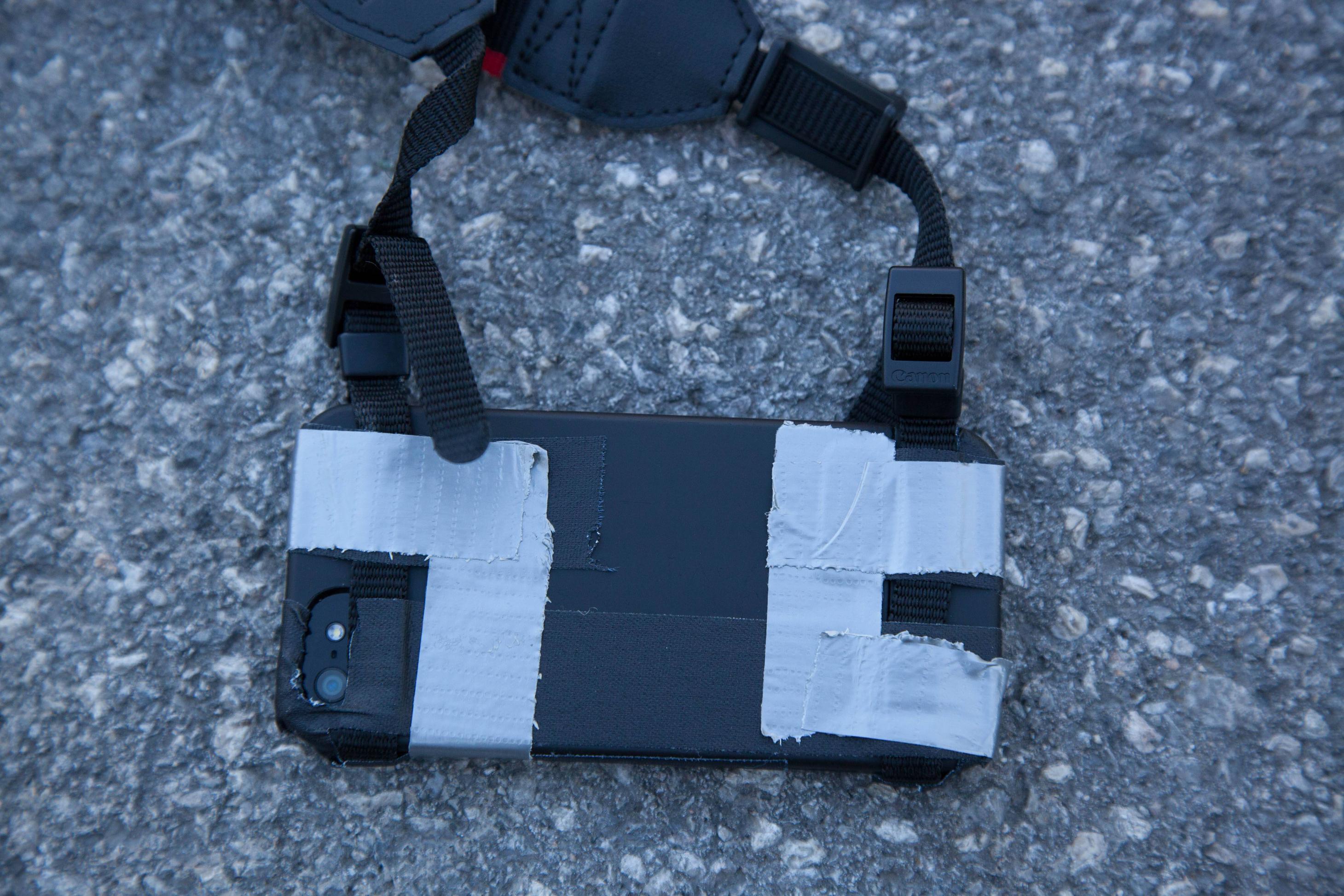 I walk in and after waiting 5 minutes, a guy walks in and finds me, then leads me out to the truck. On our way out of town, we pick up two girls from Scotland – I couldn't understand half of what they said.
We leave out of Bled and head southwest past the town of Lesce. Pointing out the window, he says that's where we're going to jump off of. He mentions it's a good location because it faces the right direction, there's parking at the top, and it's not far from Bled.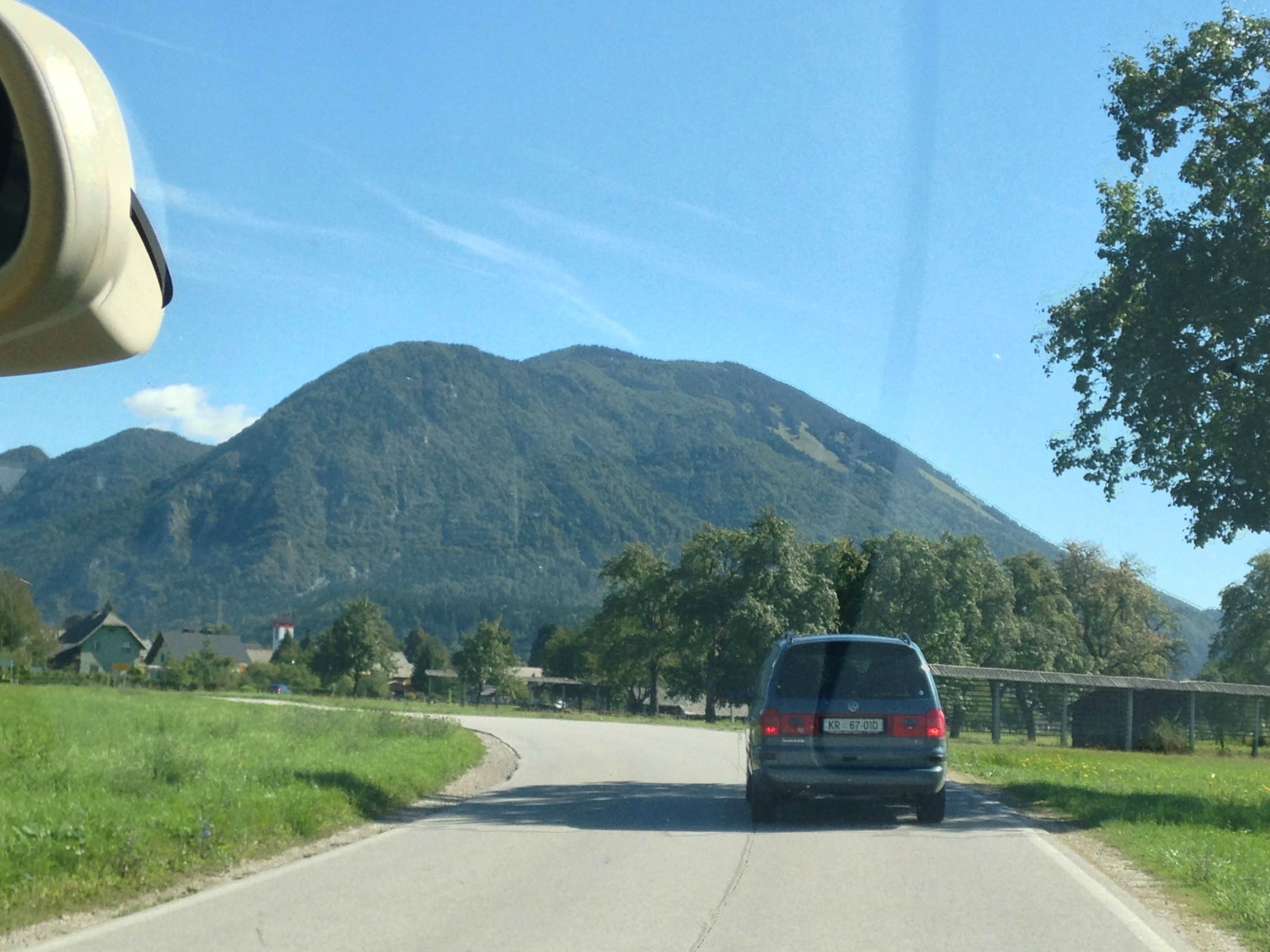 In the town near the bottom, we stop at a park and switch cars. Here 4 other guys join us: 3 tandem instructors and one guy going by himself. They secure the gliders on top of the van's rack, then jump in the back, as me and the girls grab seats inside.
We then drive up to the top on very rough roads that tested the van's suspension. Finally we drive and see an opening and its where we are going to take off from.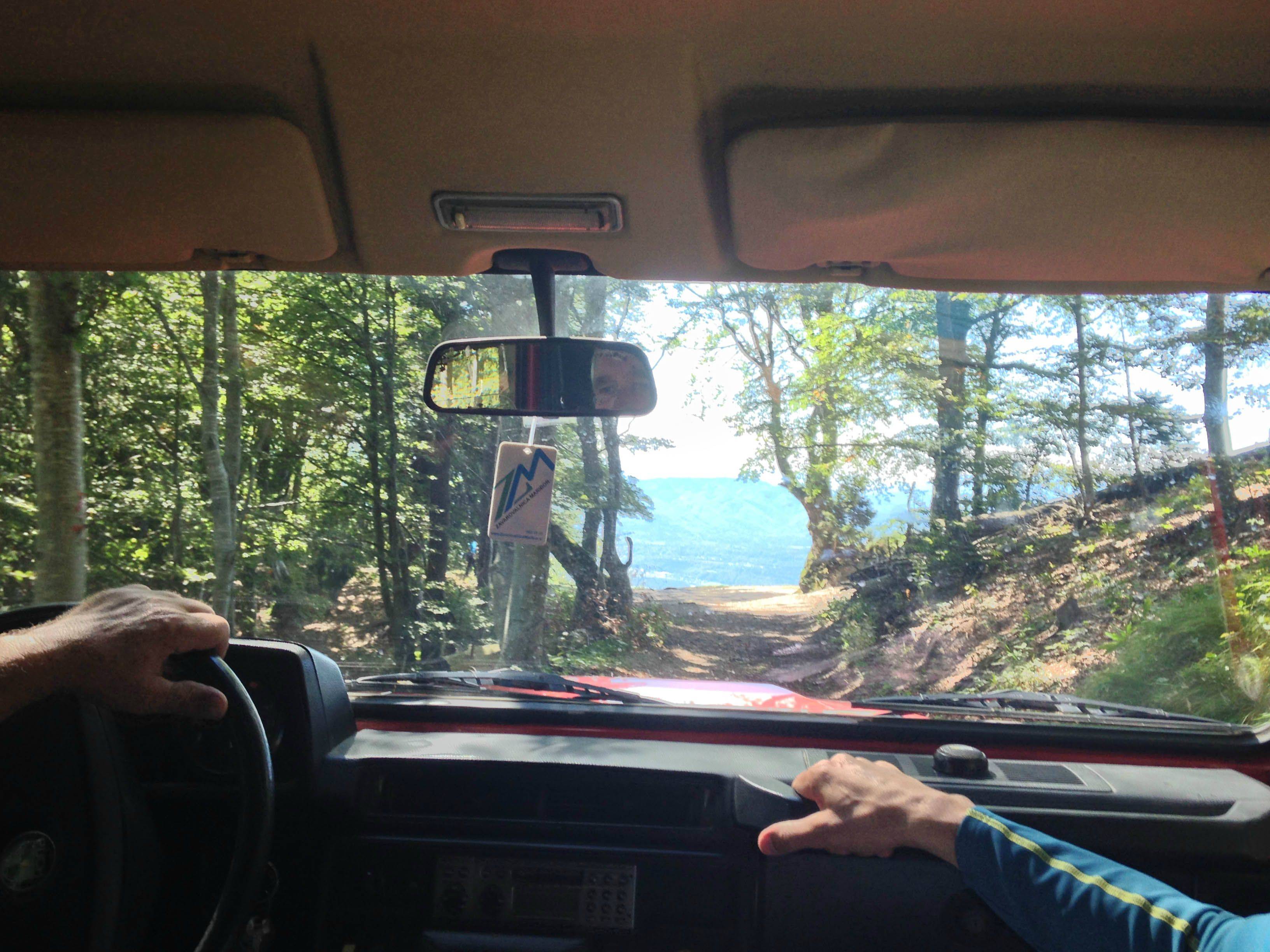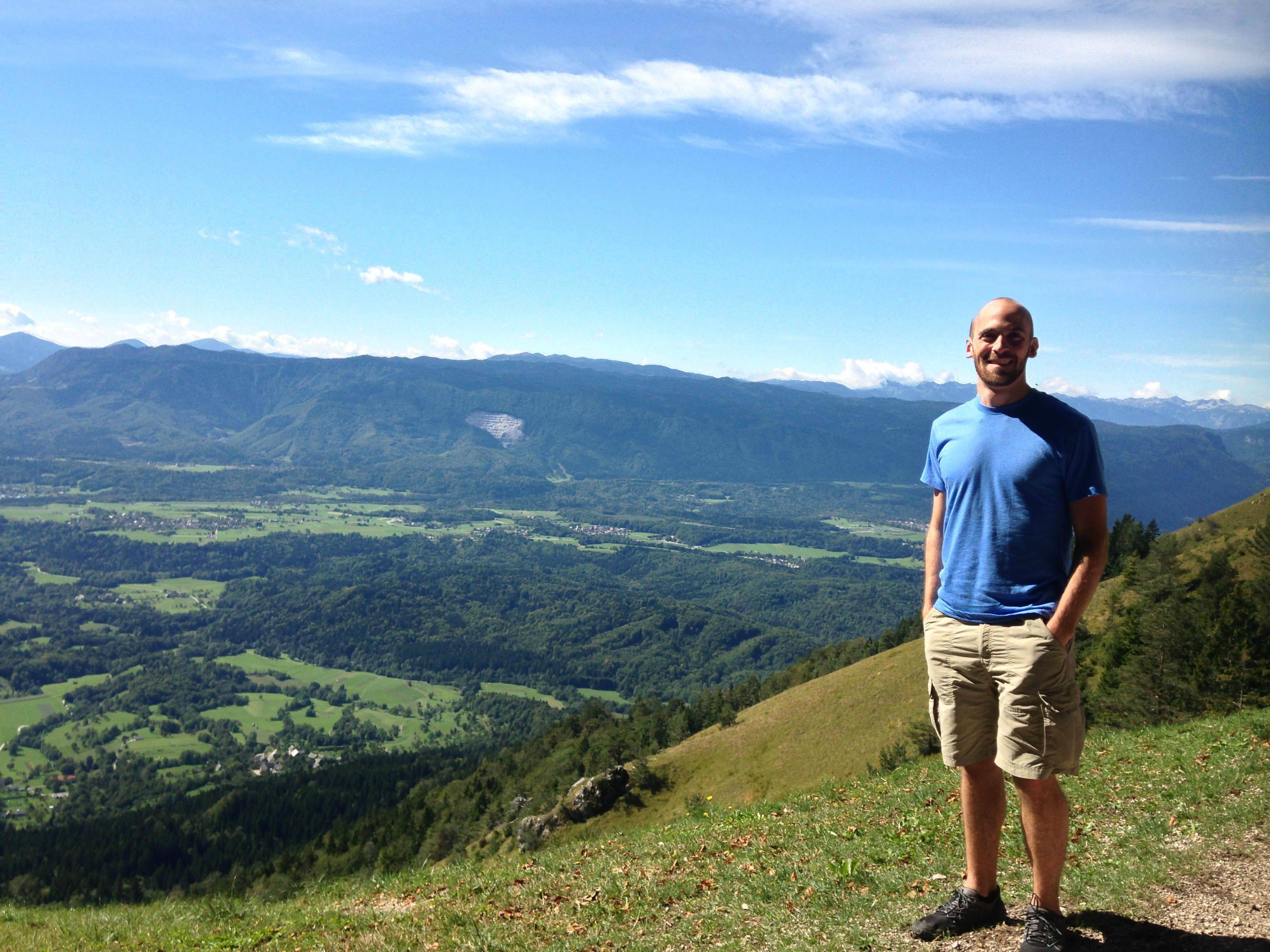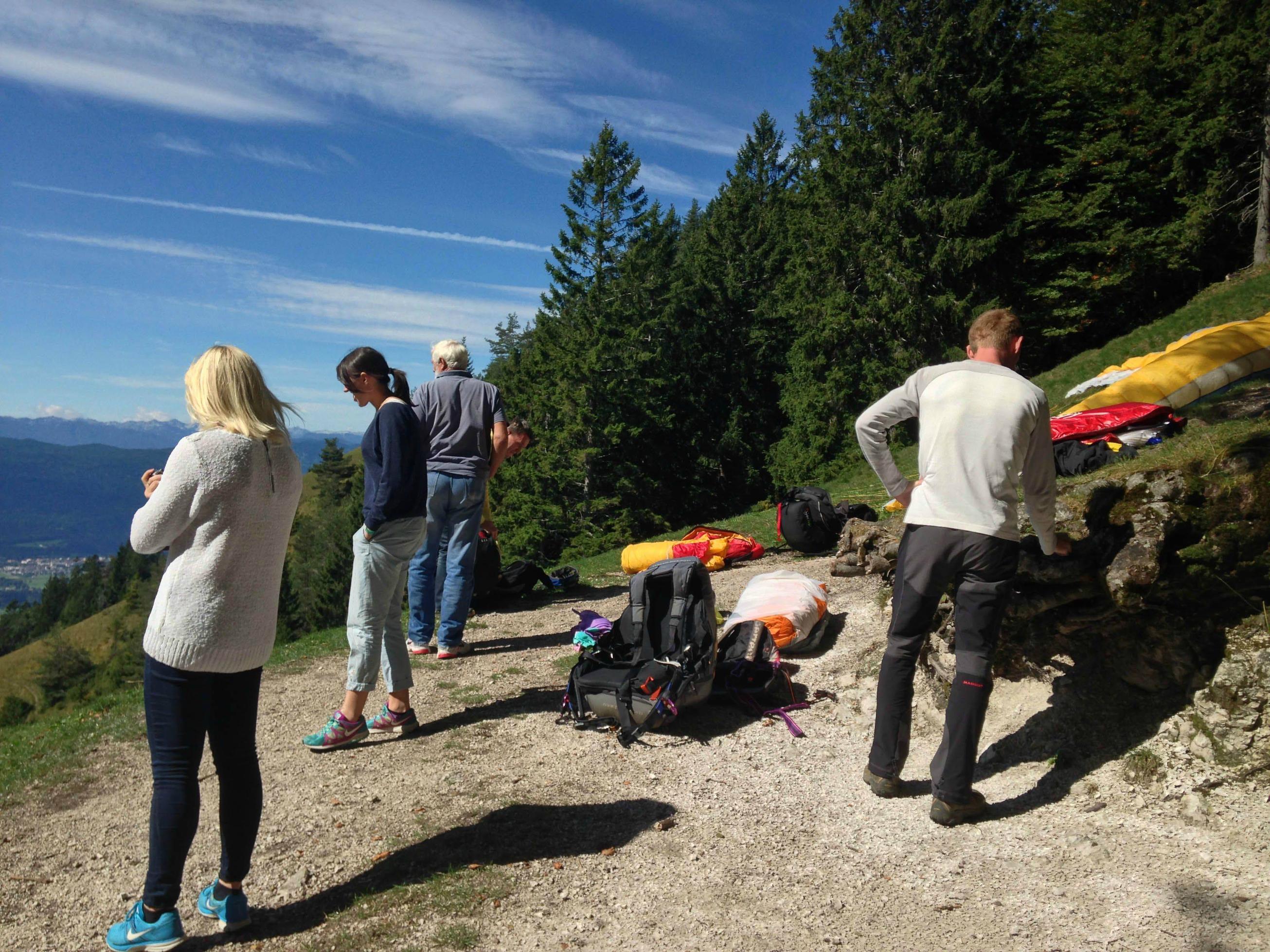 The instructors hastily start unpacking the equipment as we start taking some pictures. Because I was wearing shorts and a t-shirt, they give me full length jumpsuit to wear.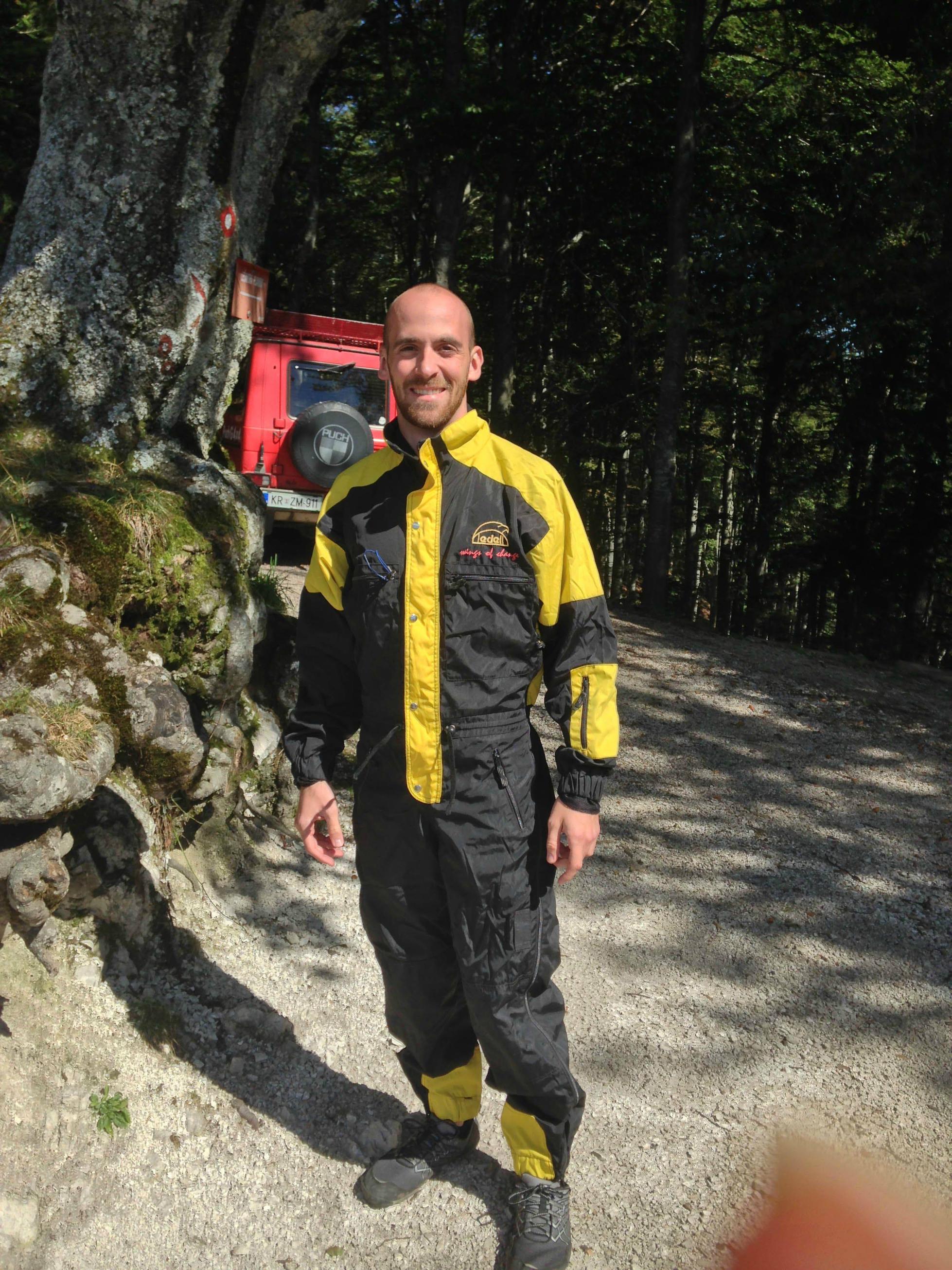 My instructor introduces himself and describes how we're going to take off: we're going to start by leaning forward, with our feet in place. Then, when he says to, we're going to run and not stop. He says don't jump, don't lean back, and don't stop running – I figure it sounds easy enough. I watch one of the girls take off and don't get the best video of it, but you get an idea of it below.
Then its my turn. He hooks into the harness first, then I get in front of him. We wait for about 10 seconds, and then I can hear the glider starting to rise. I lean forward then he tells me to run. After taking about 5 steps, we lift of the ground.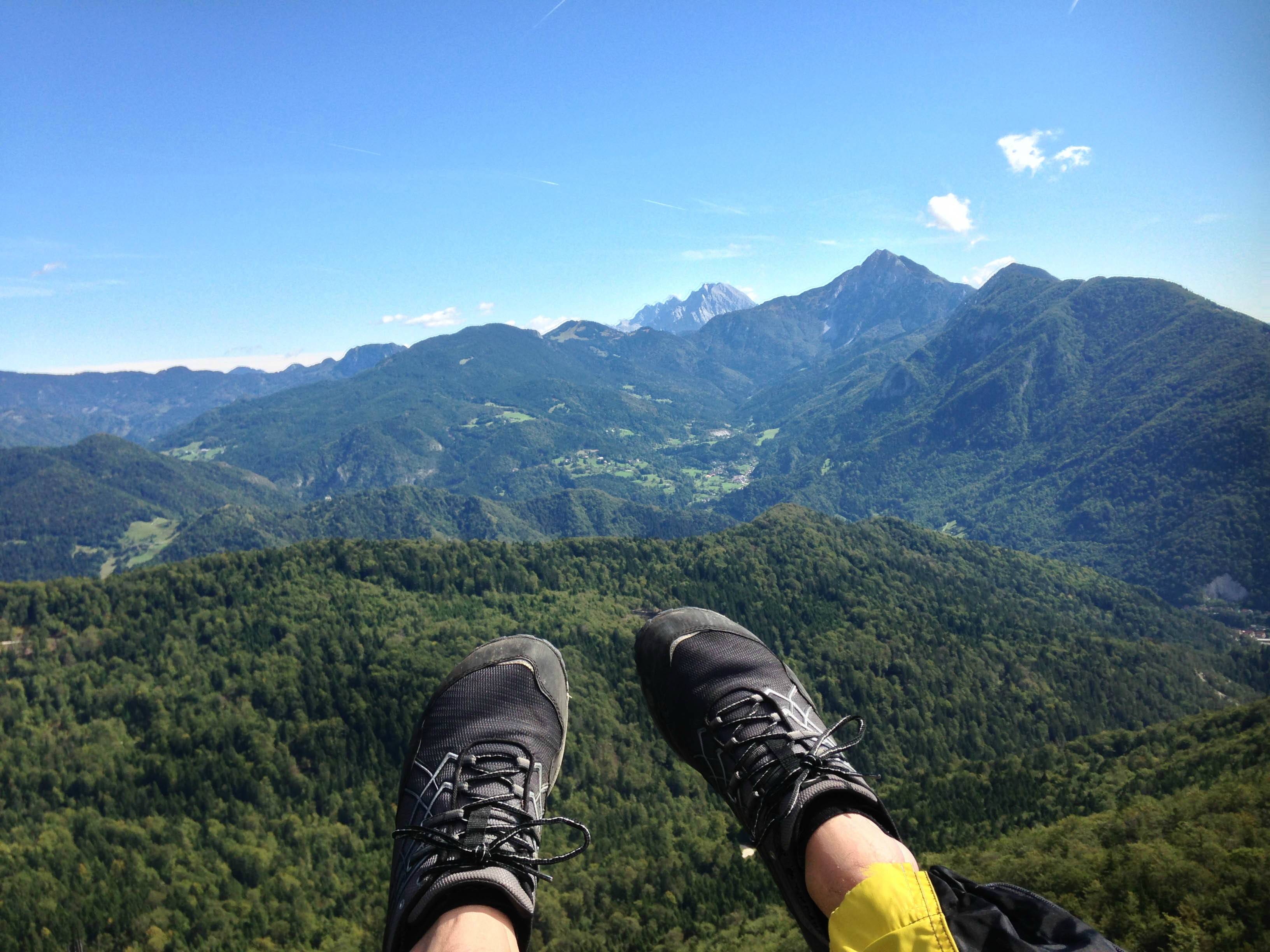 We quickly passing the take-off zone and fly towards the left. It's incredible feeling. No motors or other sound except the wind hitting the glider. One thing I wasn't expecting is that when you're flying you're in a seated position. For some reason I thought it would be more like skydiving, but it wasn't.
Soon, we start gaining altitude. Although the two girls went right before I did, they didn't have the best wind, so they had to fly down a different way. Instead, my instructor caught the thermals and flew us higher – easily a few hundred feet higher than where we started. I imagine that in the right wind, someone could do this as long as they wanted.
After about five minutes climbing, we start gliding down towards the right of where we took off. It's cold and I'm glad they let me borrow the jumpsuit.
Twenty minutes after we took off, we head towards the landing zone. Landing was easy and quick.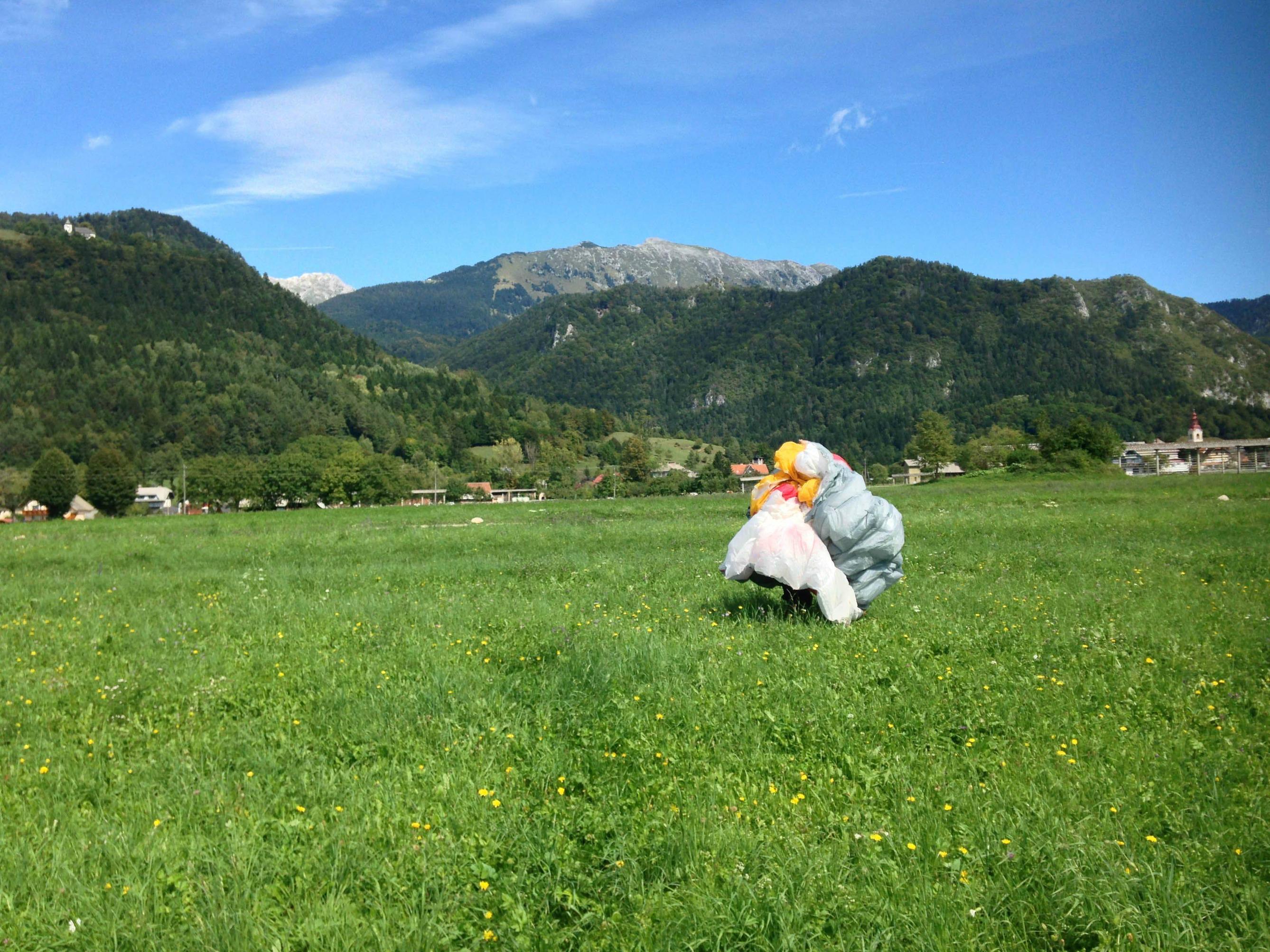 Safe back on solid ground, I'm so happy I had good weather to do this on my last day of my trip. It cost €95 and was absolutely worth it.
---
---