Photographing the Tampa Skyline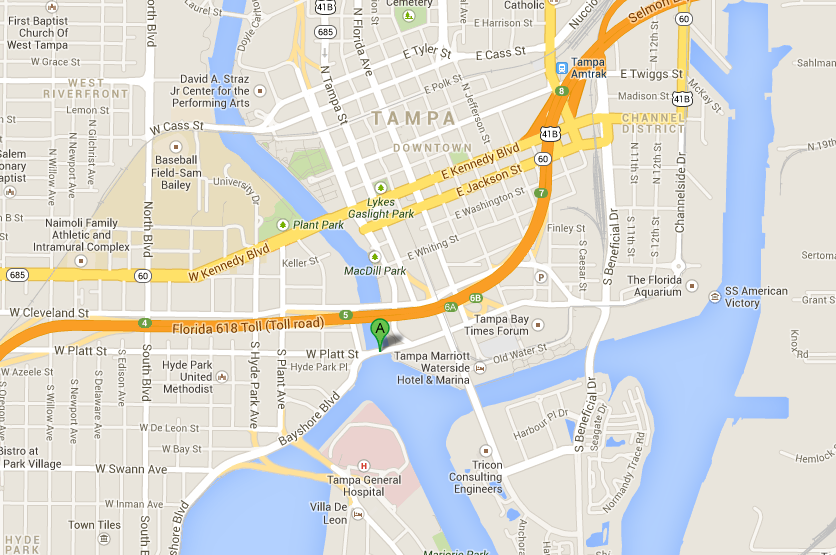 While home for Christmas, I wanted to photograph the skyline of Tampa. Being on the water, I knew it would make for some nice reflections. After doing some research, I decided to shoot from the Platt St. bridge which looks north towards downtown.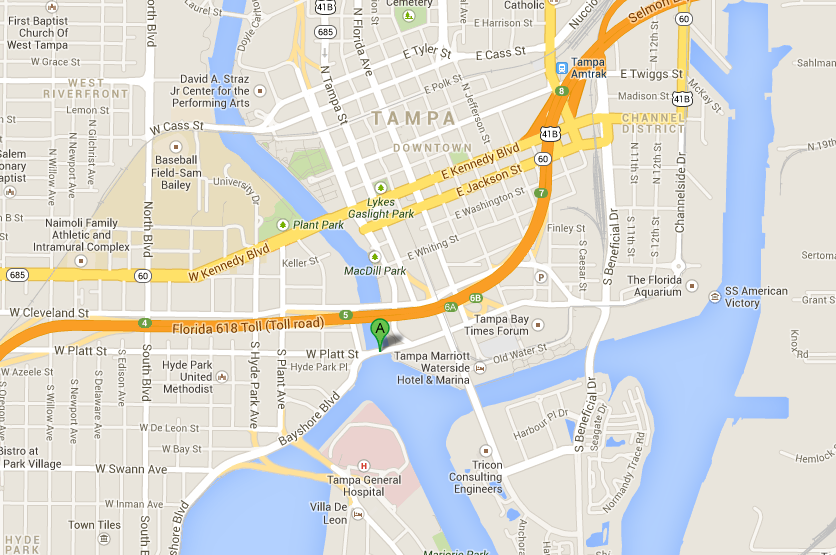 Looking it up on Google StreetView, I got a pretty good idea of what it would look like: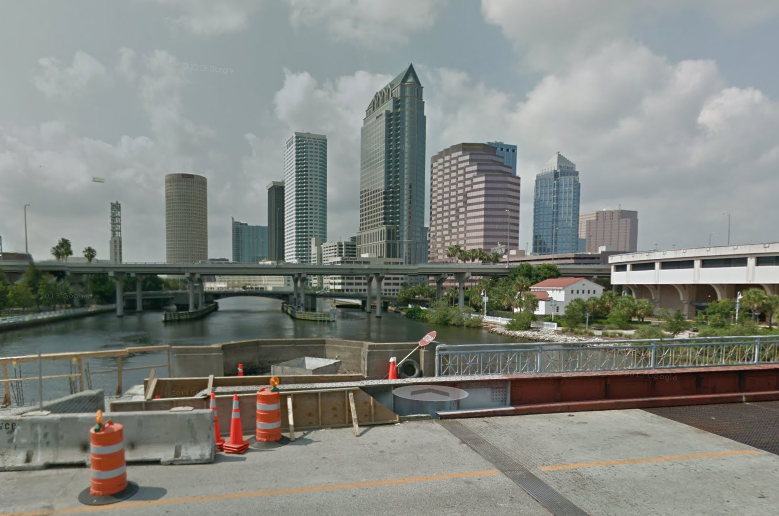 I parked at Publix a block west of the above view and got there 30 minutes prior to sunset which happened at 5:45 pm. There weren't many clouds, so I used a B+W ND filter to slow down the shutter speed to smooth over the water. It's about time I took at picture of my hometown.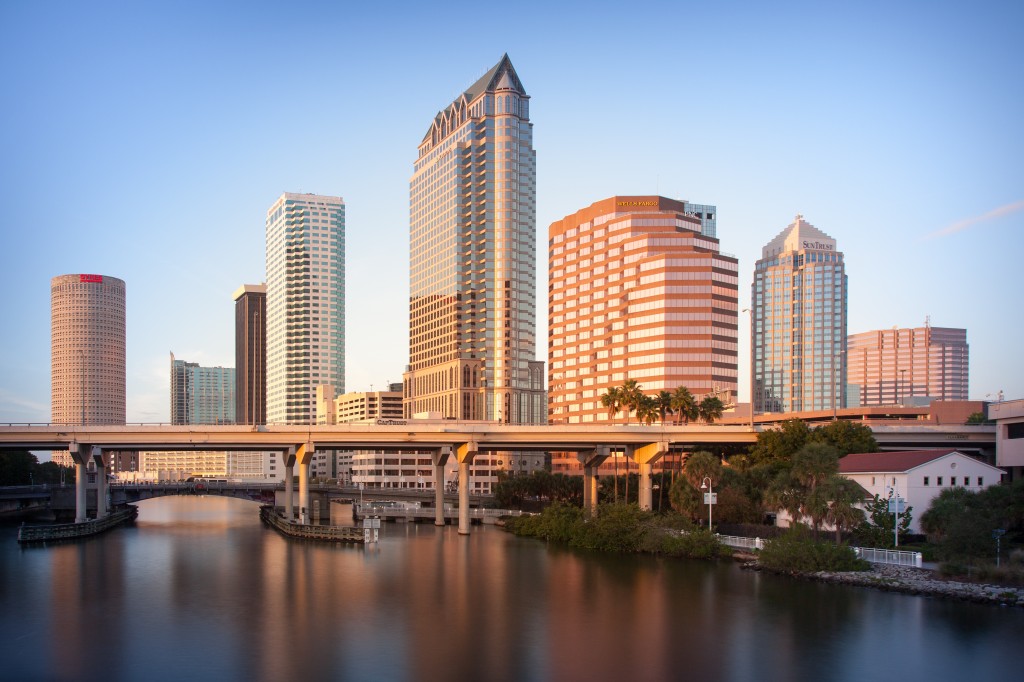 ---
---