Snow skiing in Nagano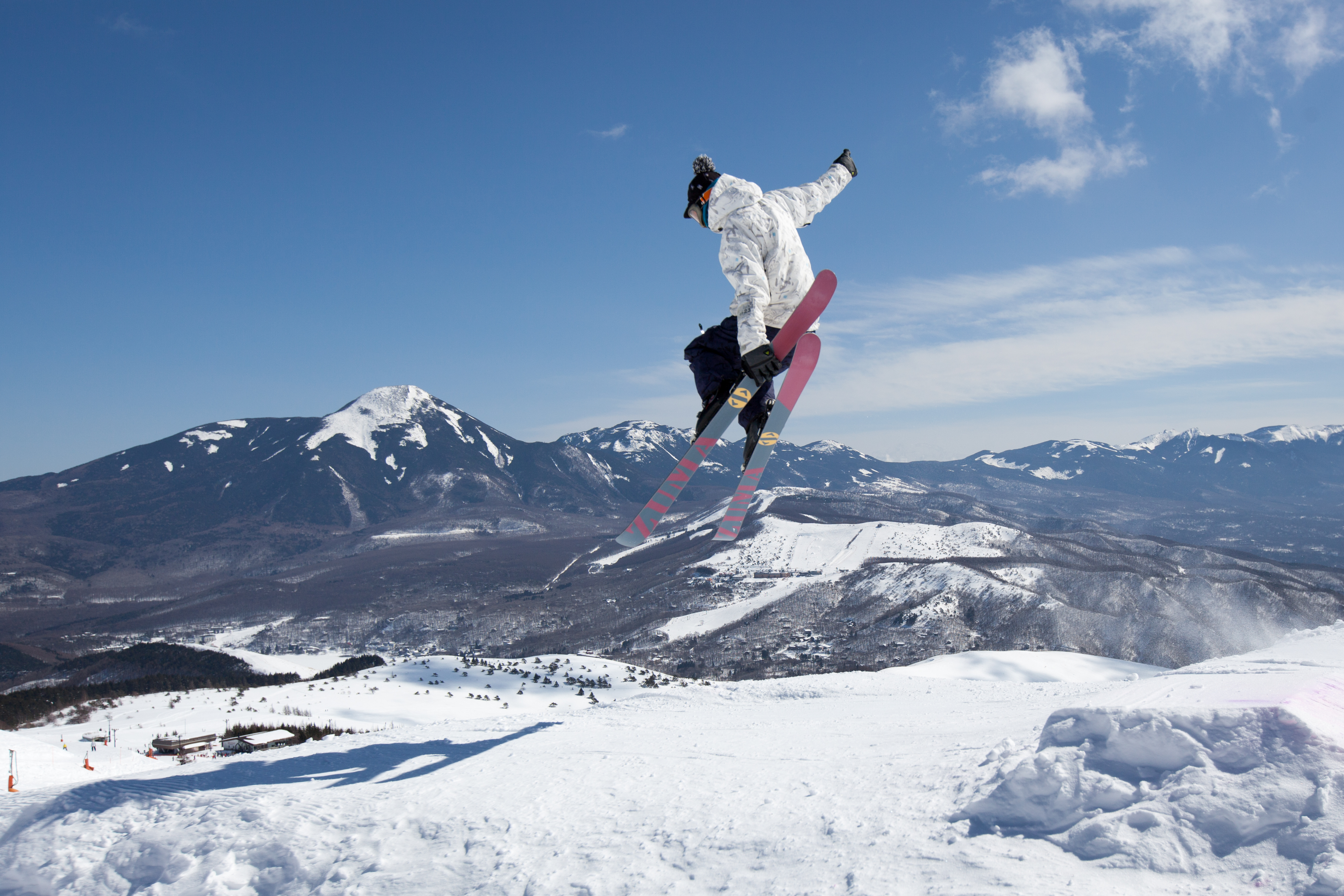 We met at work Saturday morning at 6:30 am to carpool for the ski trip. The only problem was that I didn't have a way to get there so I had to bike. I left my apartment at 6:00 am and got there 20 minutes later. The 2.5 mile ride carrying a weekend worth of stuff in 25 degree weather didn't make waking up so early any easier.
The ten of us packed our stuff into three cars and we left. I didn't know the other people in the car I was riding in and they naturally prefer to speak in Japanese, so the car ride was uneventful if not boring.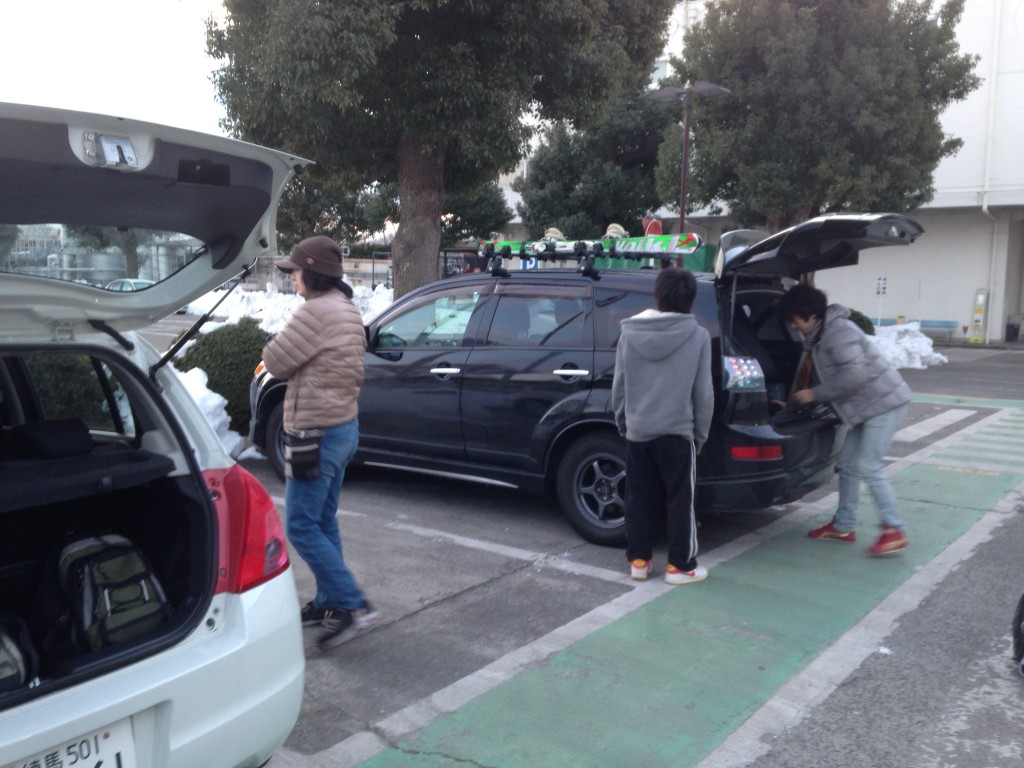 We also hit bad traffic and stopped for breaks four times so instead of the trip taking three hours it took six hours. We didn't arrive at Pilatus Tateshina Snow Resort until 12:30 pm and hadn't eaten lunch yet.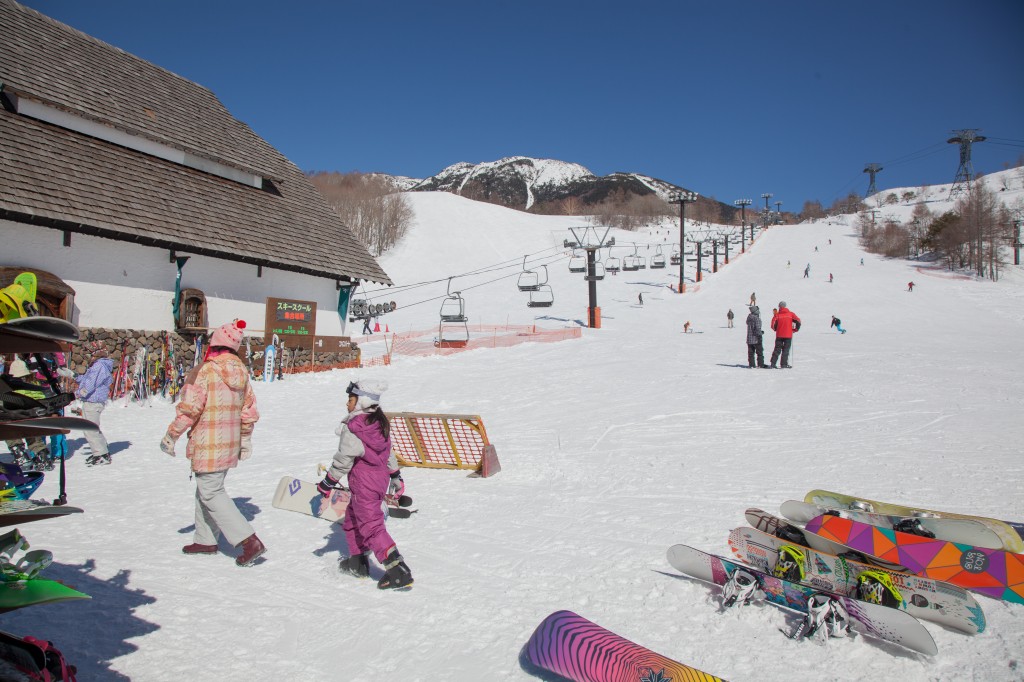 The first problem was renting ski equipment. The largest ski boots they had were around a size 10. Being a size 12, I didn't have any choice other than to take what they had. And on the way up the lift, I noticed one of the ski poles was three inches shorter than the other. Not the best start.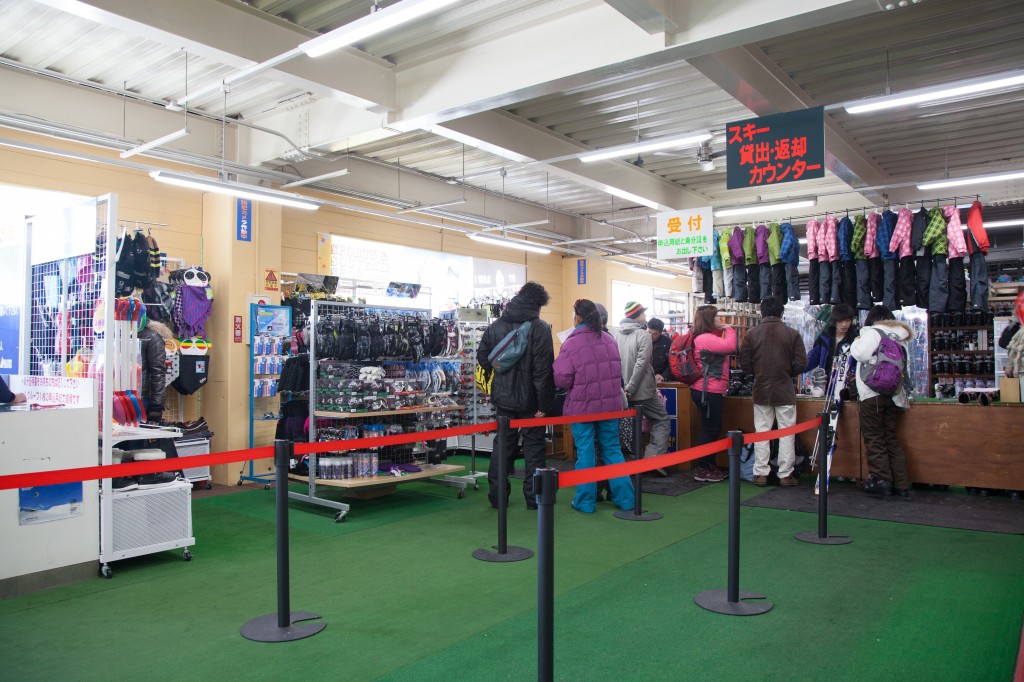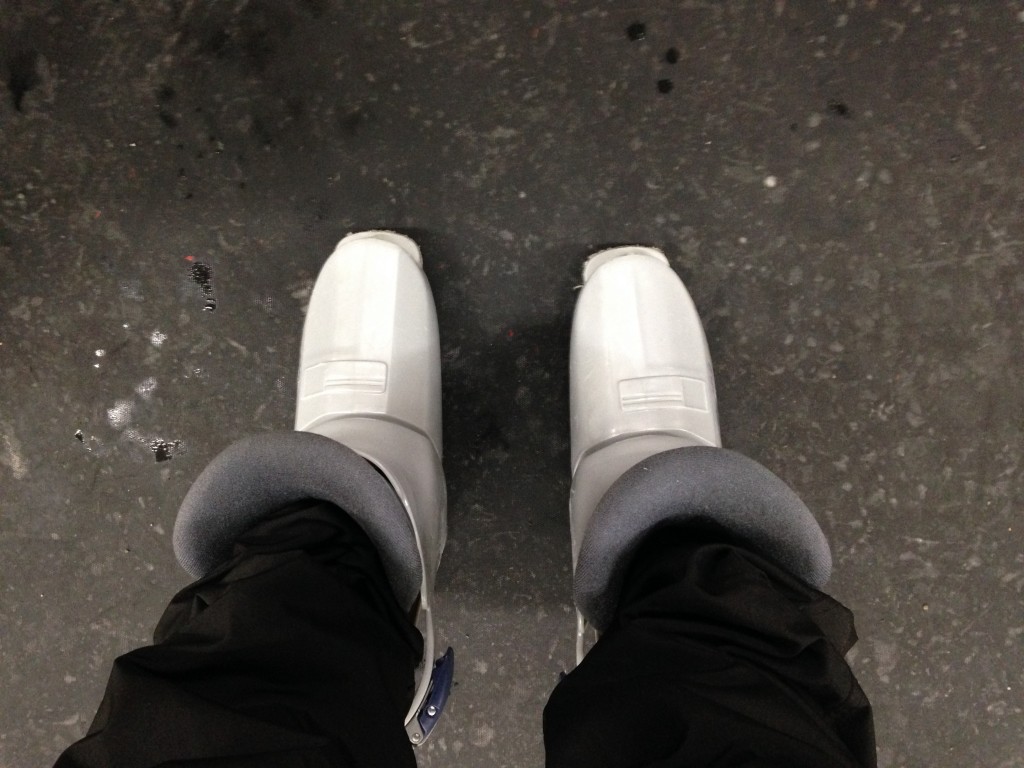 My first ride down the mountain was slow. Outside of the ski boots being too small, I hadn't skied in probably 4 years. I took the lift to the highest point with everyone else not realizing that they clearly do this more often than me. But I was getting it and by the third time down, I mentioned that I wanted to try a different lift so we split up and agreed to meet up later.
I ended up taking four more lifts up the mountain, but due to my ski boots being too small I just ended up taking pictures for the last hour.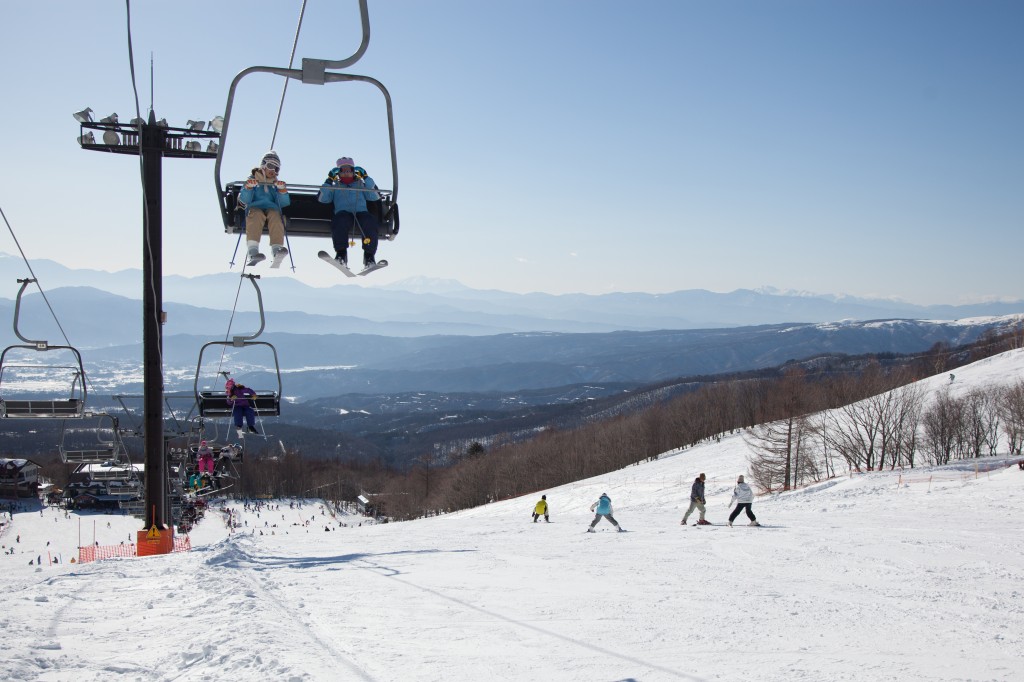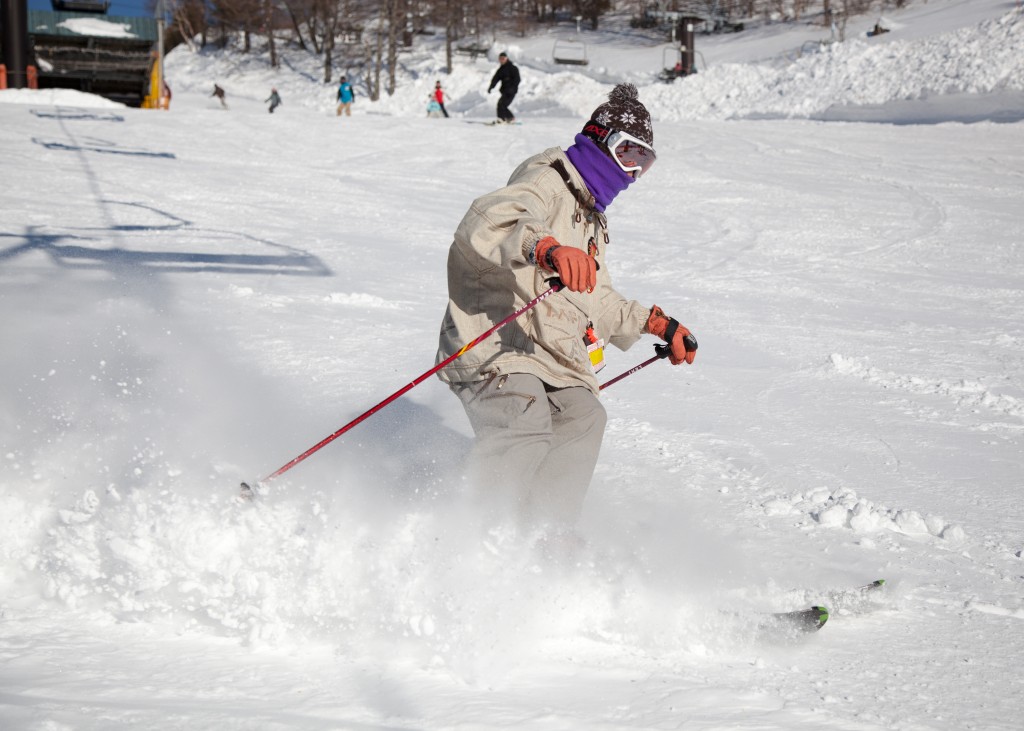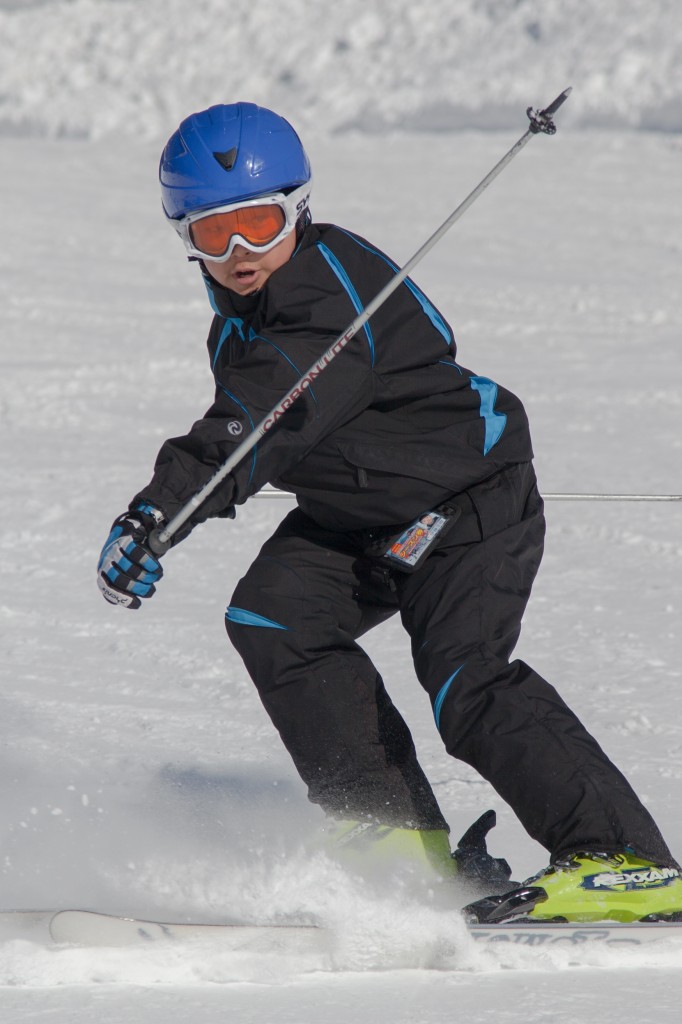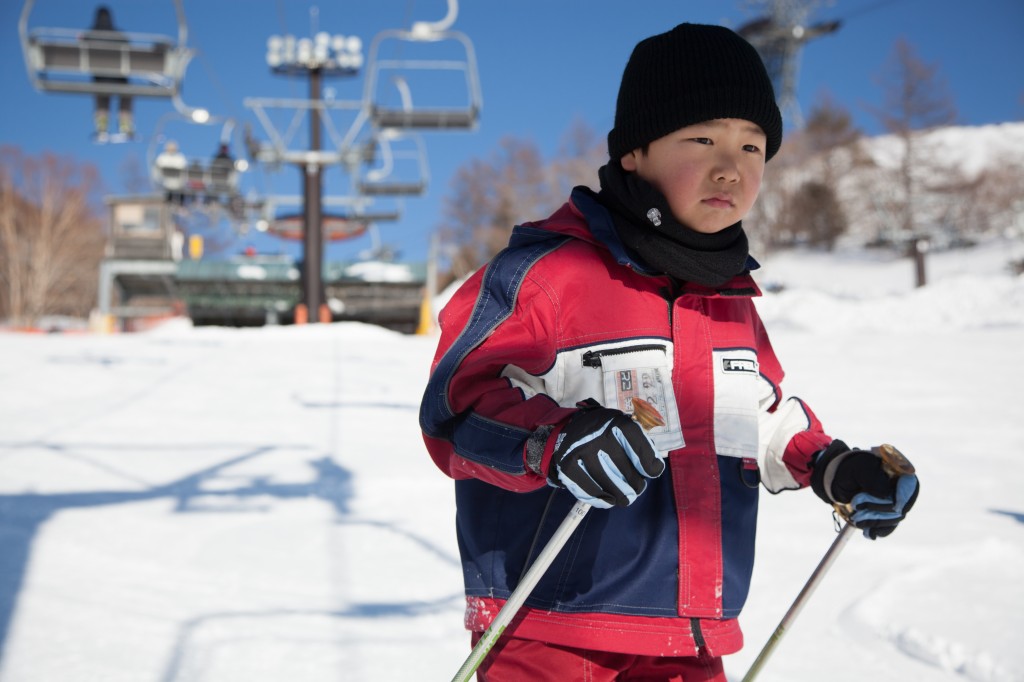 The lifts closed at 4:30 pm so we got about three hours of skiing in on Saturday. I'm not sure why the lifts closed so early when there was 1.5 hours of daylight left. As I said it's been while since I've been skiing, so maybe this is normal.
We checked into our hotel at 6:00 pm and got dinner together at 8:00 pm. As much as I like eating Japanese food, I don't enjoy sitting on the floor. So when I saw 'Japanese style' dinner on the itinerary, I wasn't thrilled. But to my delight there were chairs and we had a nice meal of various small plates.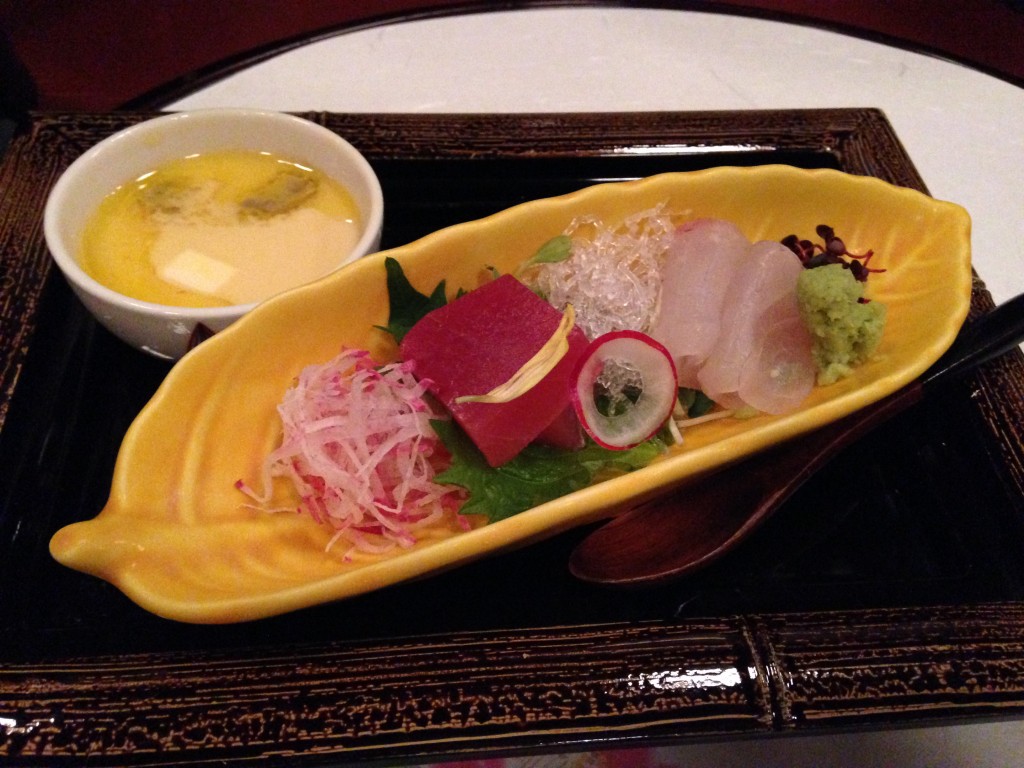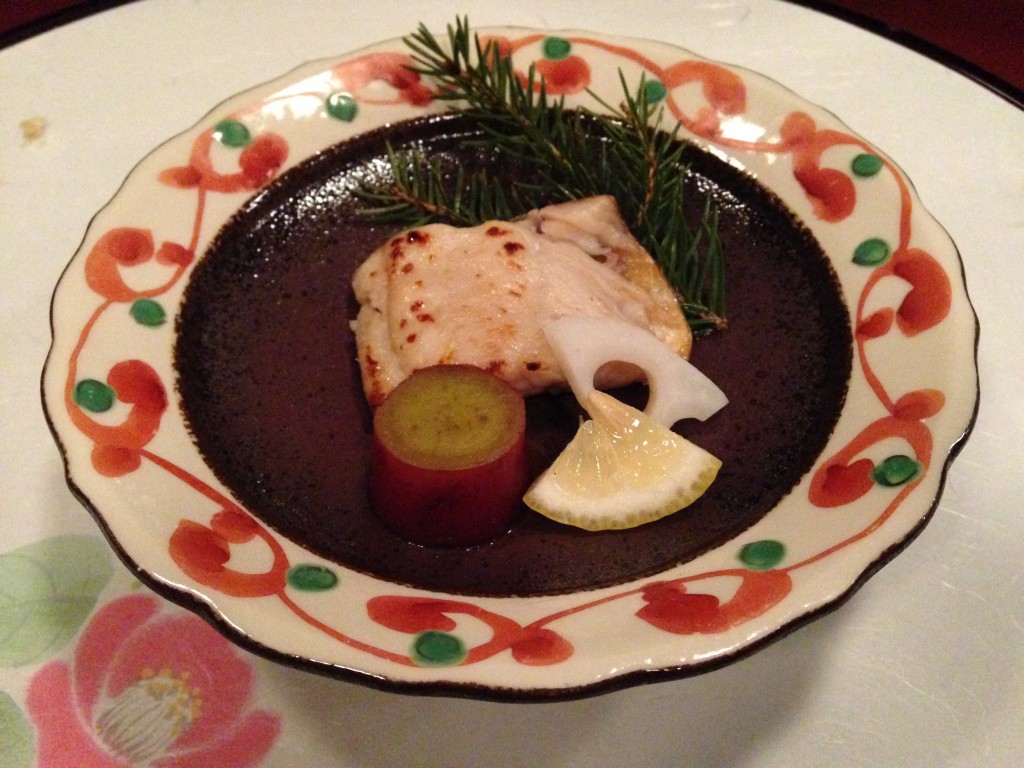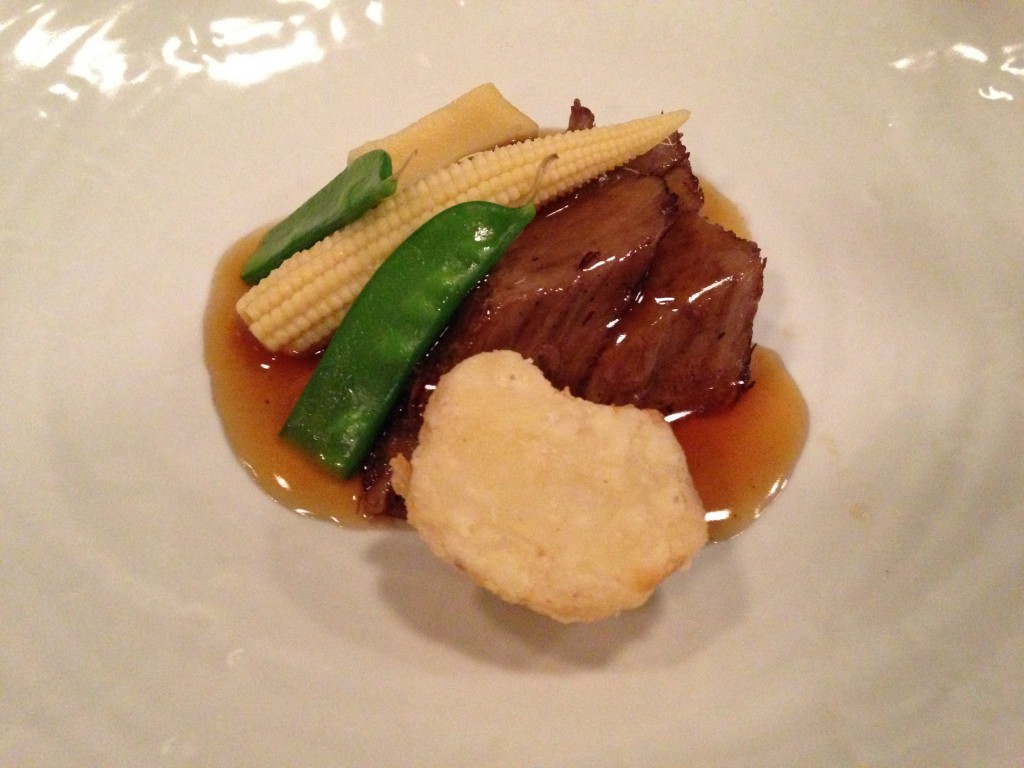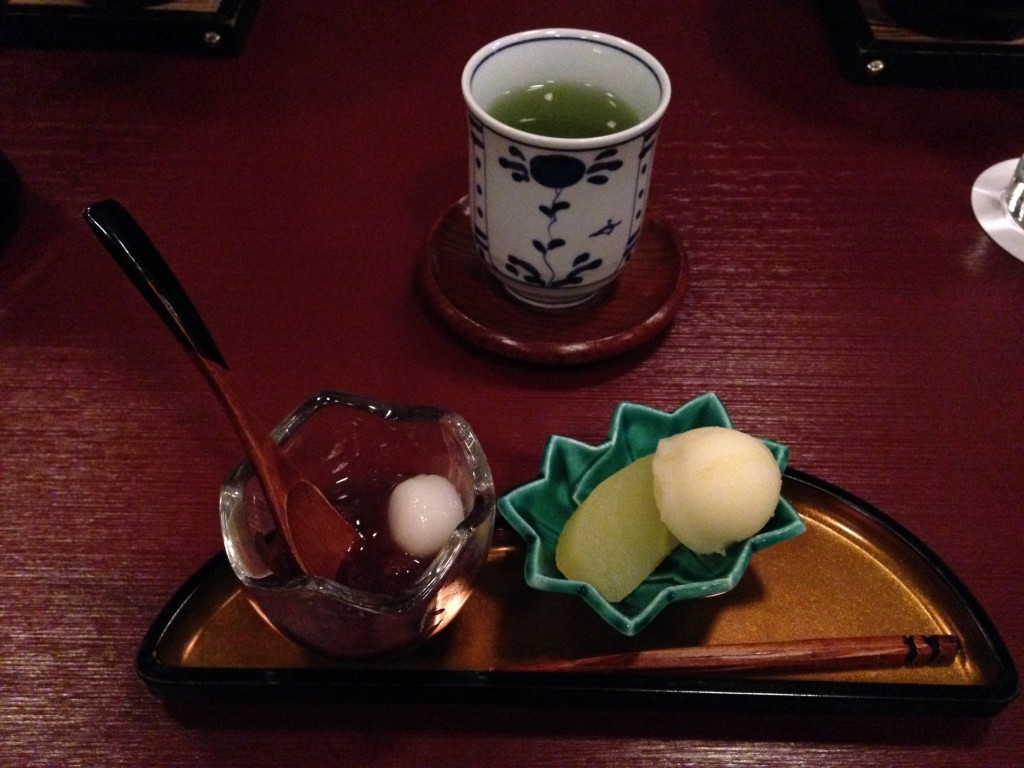 After watching parts of the Olympics together, we called it a night.
Sunday ended up being much better than Saturday.
After meeting for a buffet breakfast at 7:30 am, we checked out of the hotel and arrived at a different ski park (Kurumayama Snow Resort) by 10:30 am. This one was already better than the one yesterday as they had ski boots up to a size 12 which fit much better. Someone with any larger feet would still be out of luck.
However, I did not learn from my mistake Saturday. I took the lift to the top of the mountain with my coworkers but quickly told them I'd meet up with them later. I took some pictures at the summit before tackling the slopes.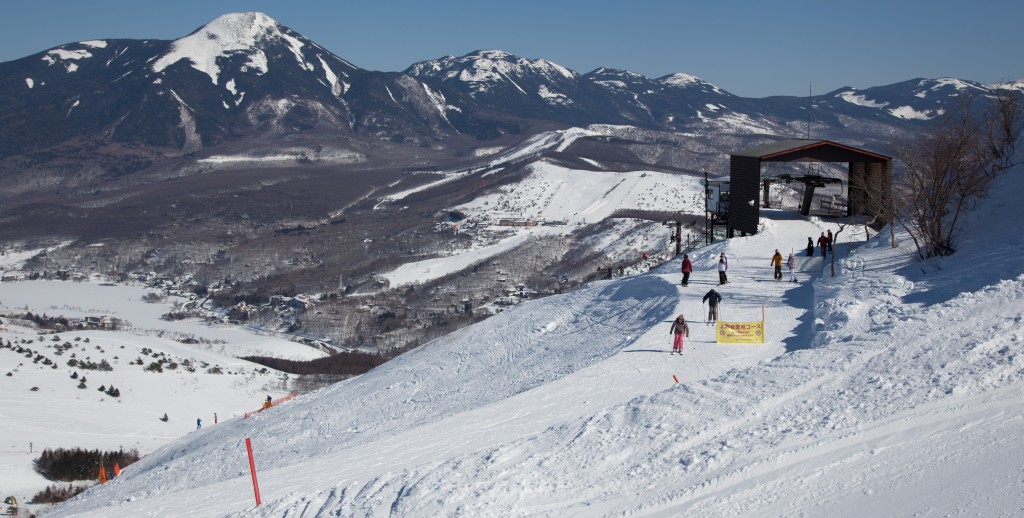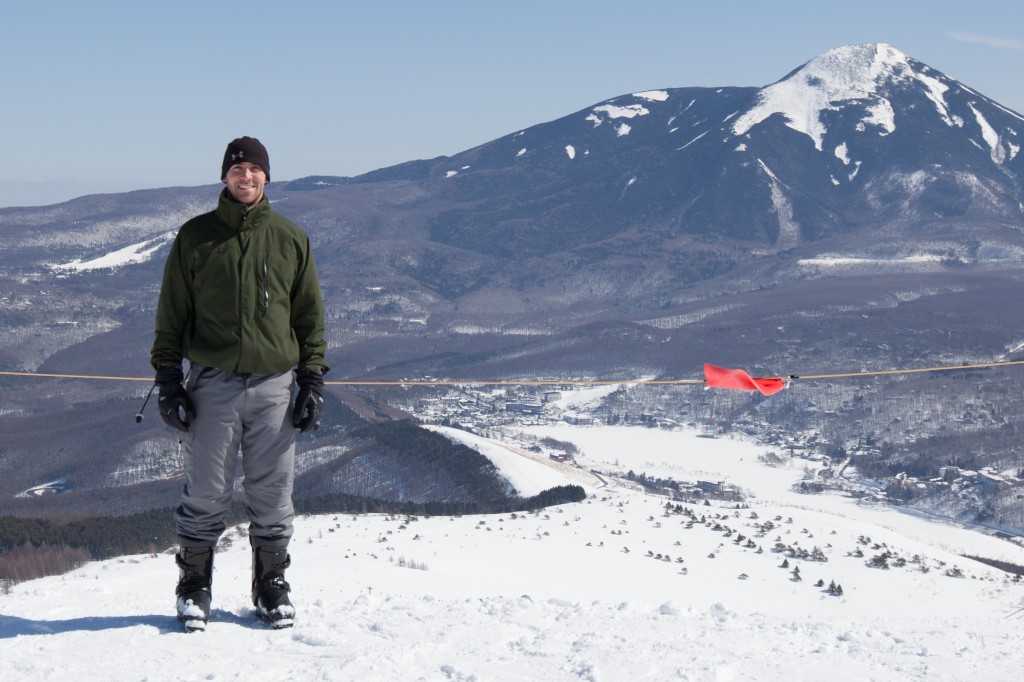 I ended up sliding down the highest slopes like a loose rock on a hillside. At points, I pretended like I was stopping to admire the scenery, but I was really trying to not fall. Last thing I wanted is a kind Japanese lady rushing to help me as I tumble down the mountain. It finally leveled out and reached a point where I could ski properly. Looking back, it probably would have been a good day to try to learn how to snow board.
I took some different lifts and ended up being much more comfortable on my skis than Saturday. The hardest part for me is turning – my inside ski would get crossed under my outside one. Luckily I one fell three times.
I found another course that opened up a good bit and I stopped to take some pictures of people jumping on the slopestyle run.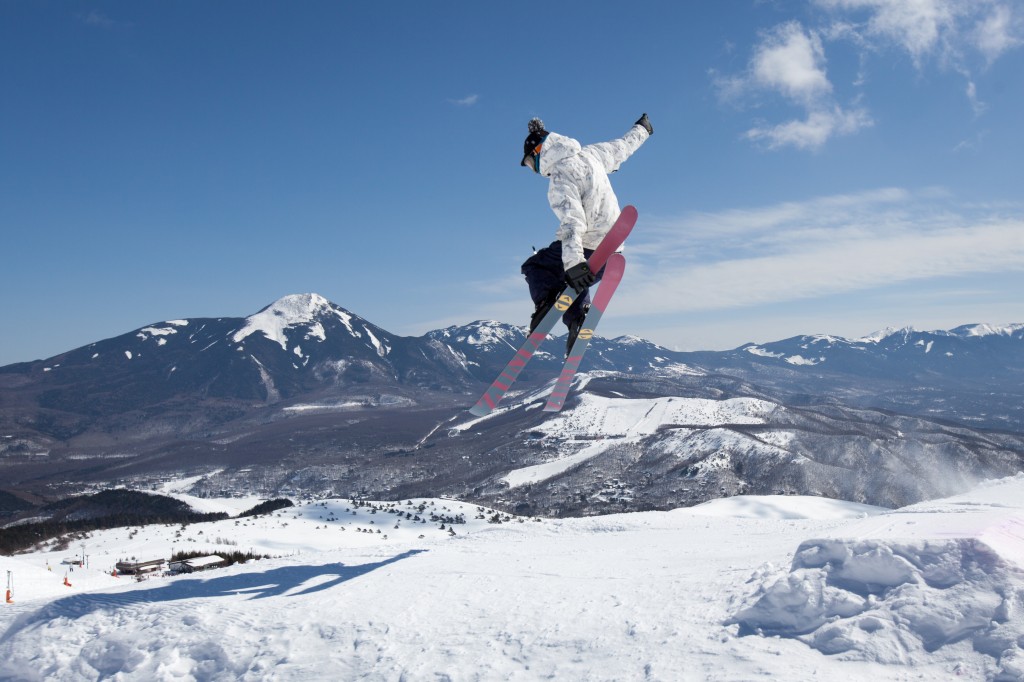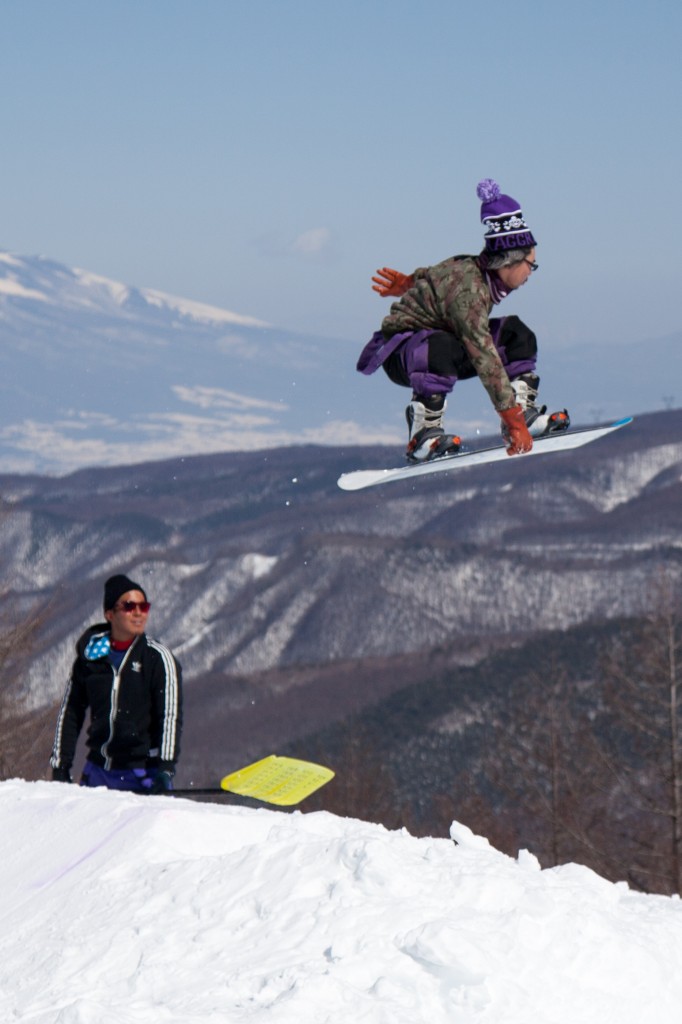 At 2:30 pm, it was time to leave. Sunday was a lot more fun than Saturday and although I didn't get a ton of skiing in, I'm glad I went. It's something that I likely wouldn't have done by myself due to having to rent a car.
We got back to work at 9:00 pm and thankfully someone drove me home. Now it's back to work. I don't have any other business or personal trips planned yet, but I'll probably take a trip to see Mt. Fuji within the next few weeks. There's also a good amount of day trip opportunities from where I live so I've got that going for me, which is nice.
Ski trip costs:
Transportation, hotel room, and some meals: $180
Ski fees:
Day 1 lift pass: $27
Day 2 lift pass: (included)
Day 1 ski rental: $25
Day 2 ski rental: $25
Meals:
Sat lunch $10
Sat dinner: included
Sun breakfast: included
Sun lunch: $13
Sun dinner: $10
Total: $290
---
---