Tsukiji Fish Market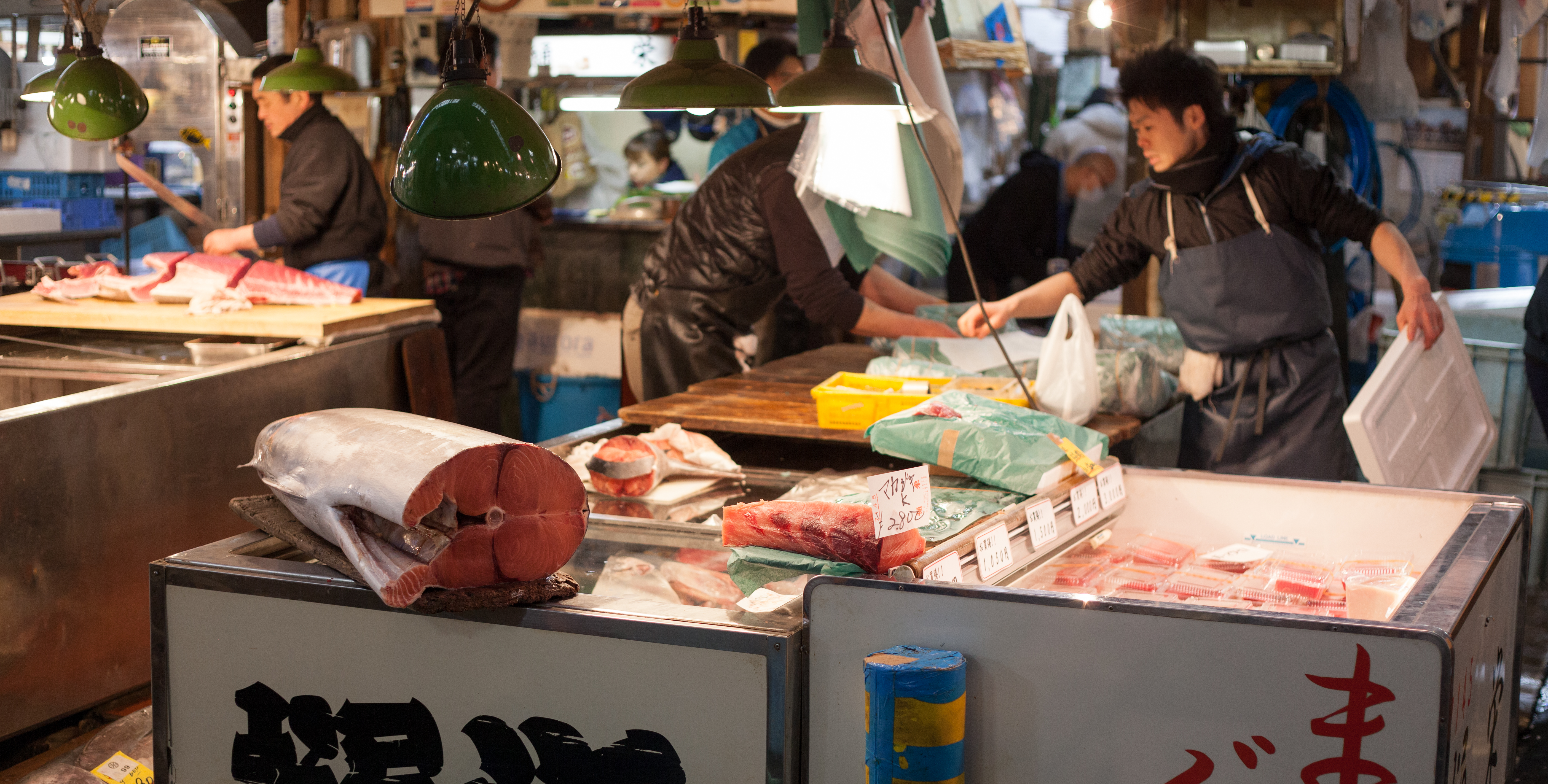 This past Saturday I decided to go to Tsukiji Fish Market.
The most popular thing to do is see the tuna auction, but that didn't happen for me and I doubt I will see it. For one, even though it starts at 5:15 am, you have to get in line at 4:00 am since there are a limited number of people allowed every morning. On top of this, the trains and subway don't run that early so you have to spend the night within walking distance of the market. For some, this means a hotel. For others, a magna cafe. For me, it means sleeping in.
The rest of the market opens to the public at 9:00 am, so that's when I arrived. Before you enter the actual market, there are small signs detailing the rules.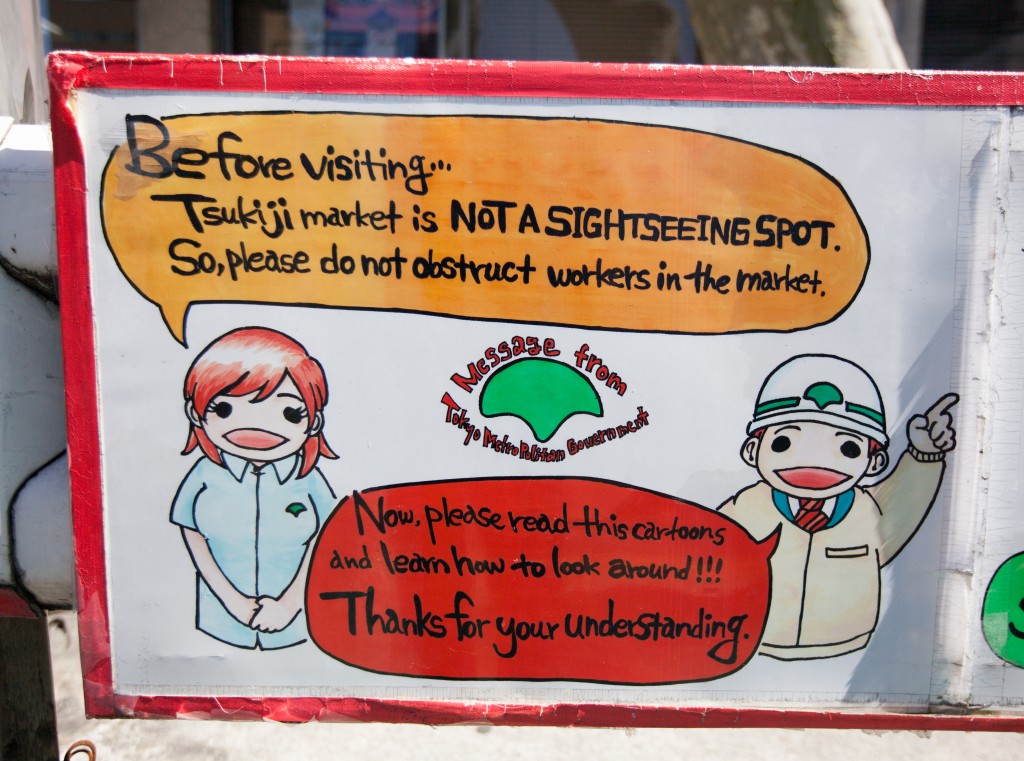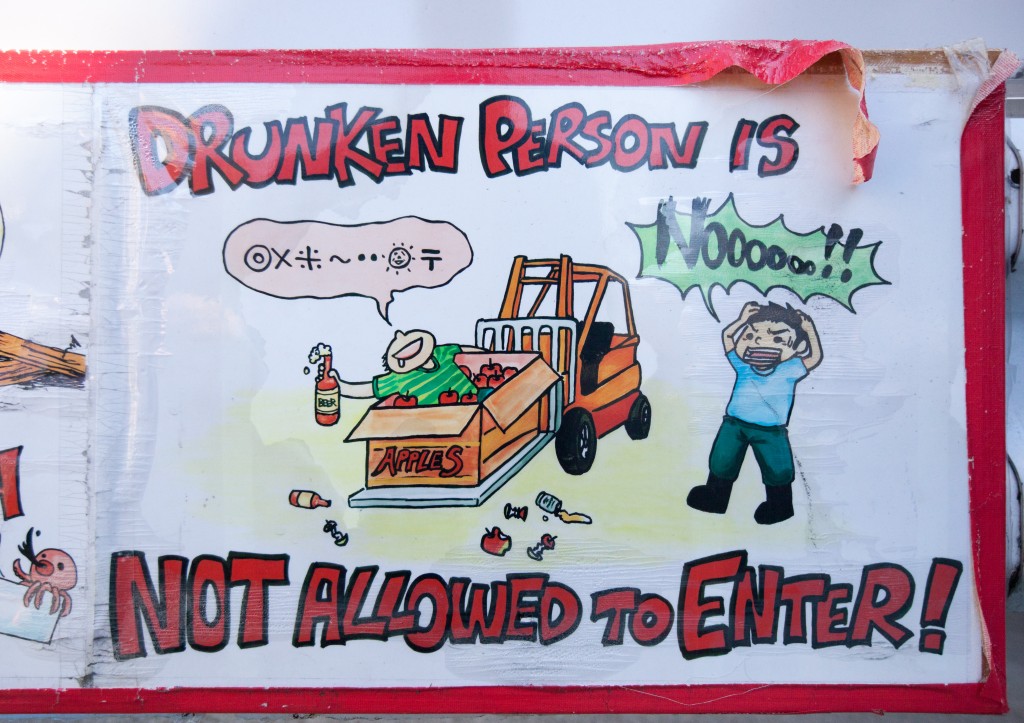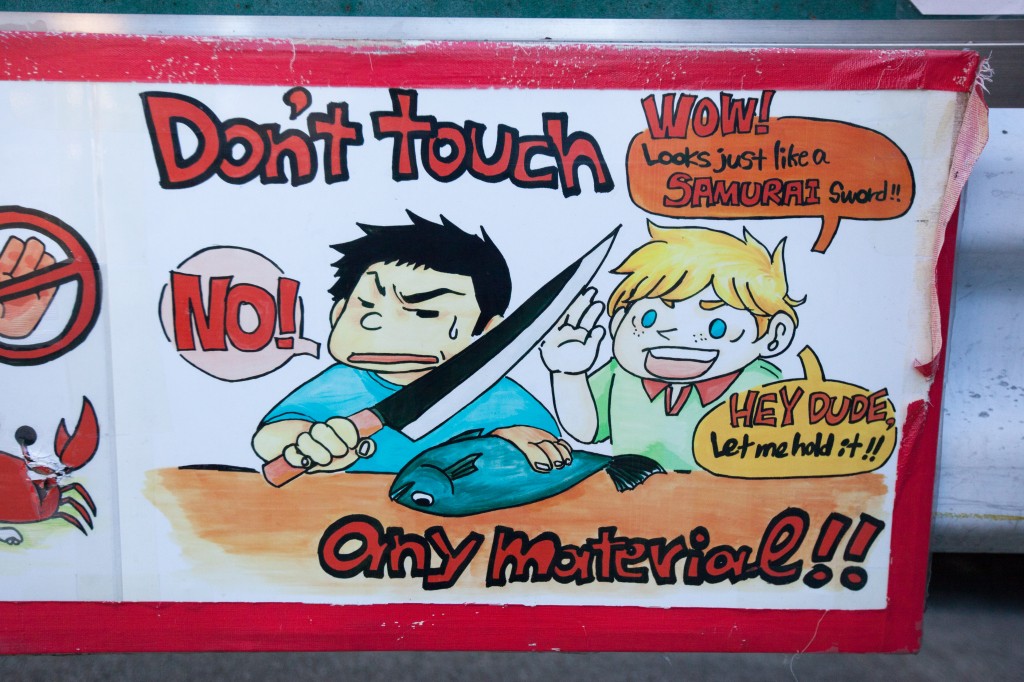 Continuing past the entrance, most of the market has narrow aisles that run in a radial pattern.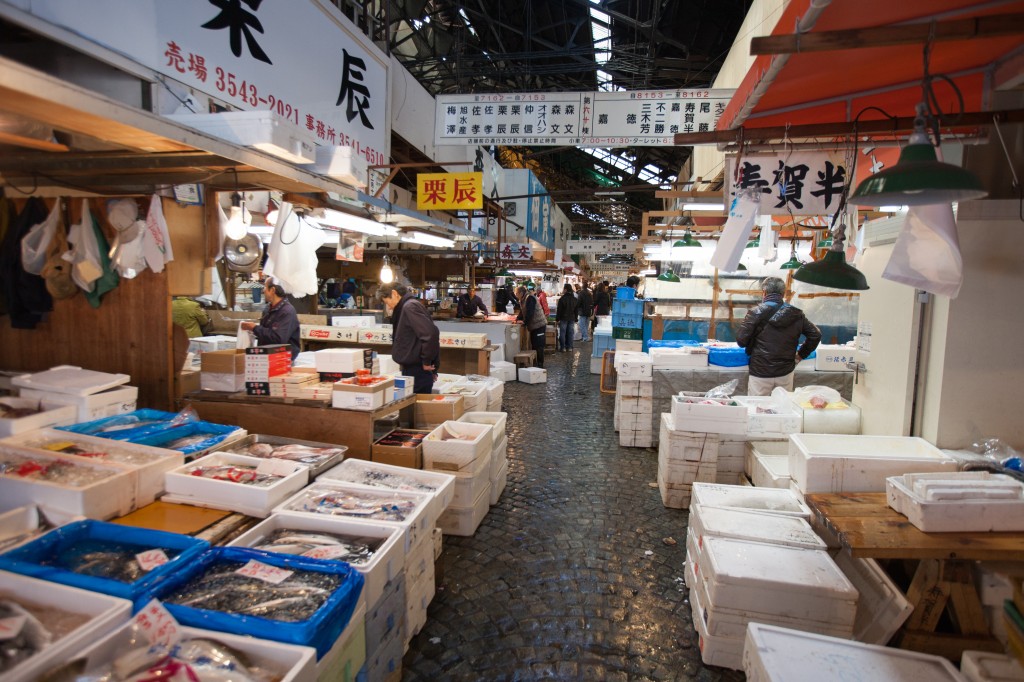 The first thing that one realizes about Tsukiji is the smell. The second is the three wheeled death machines.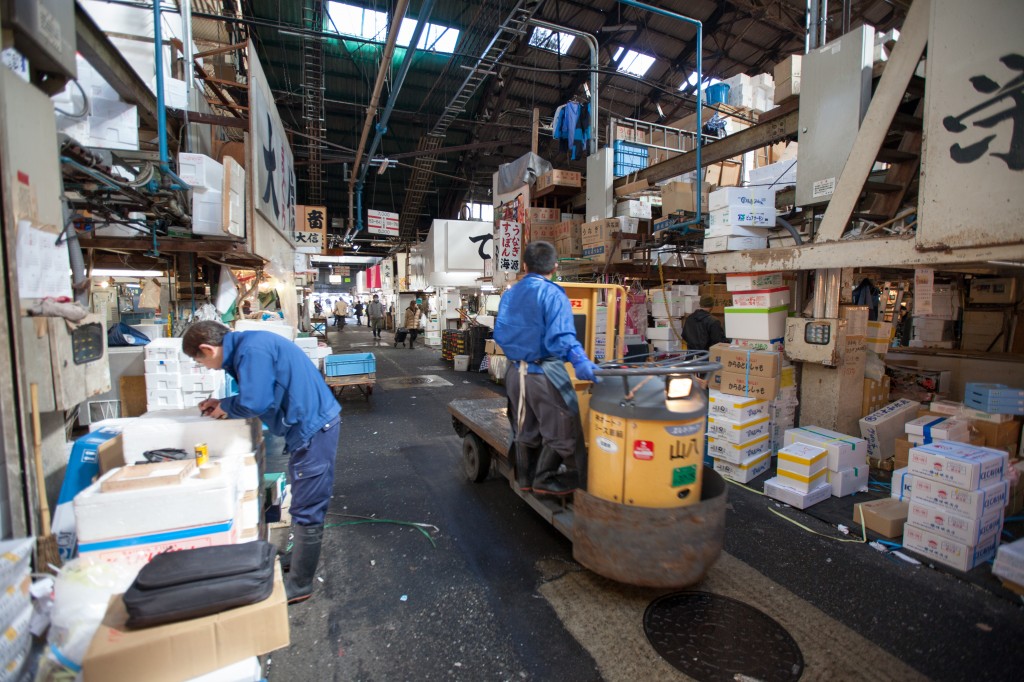 They will speed through the narrow aisles and you get out of their way. I'm surprised I didn't see anyone's foot get run over.
There's water and puddles all over the floor coming from the ice that the fish are placed in. If you go, do not wear flip flops. My shoes didn't have much of a sole on them and I could feel the fish water start to soak through my socks. A lovely experience.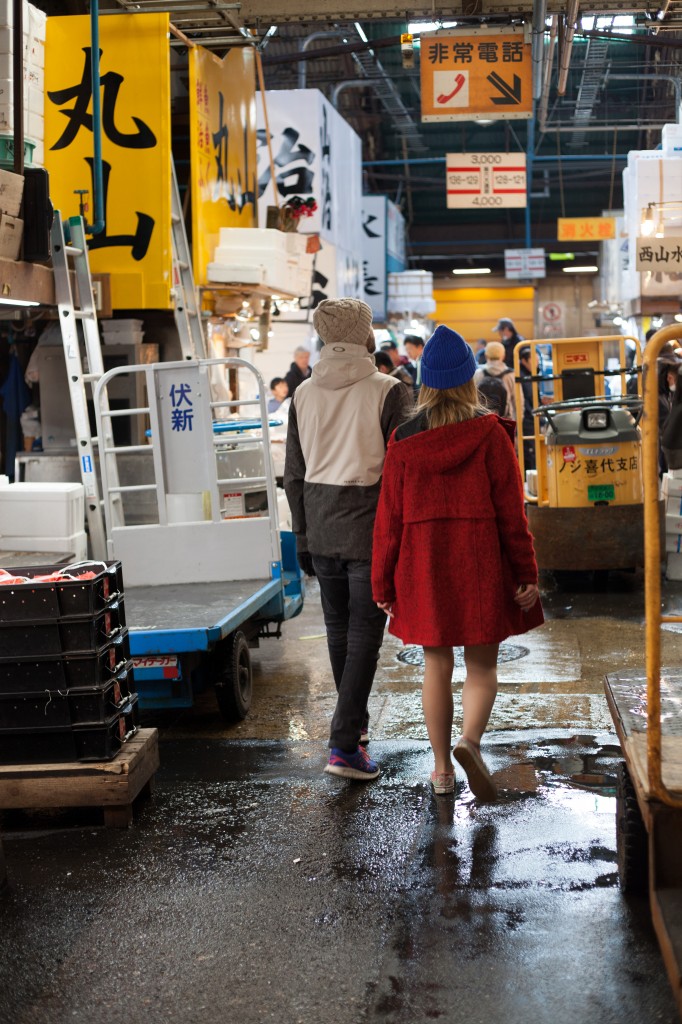 There's a wide range of seafood available, including all kinds fish, squid, eel, octopus, and even whale.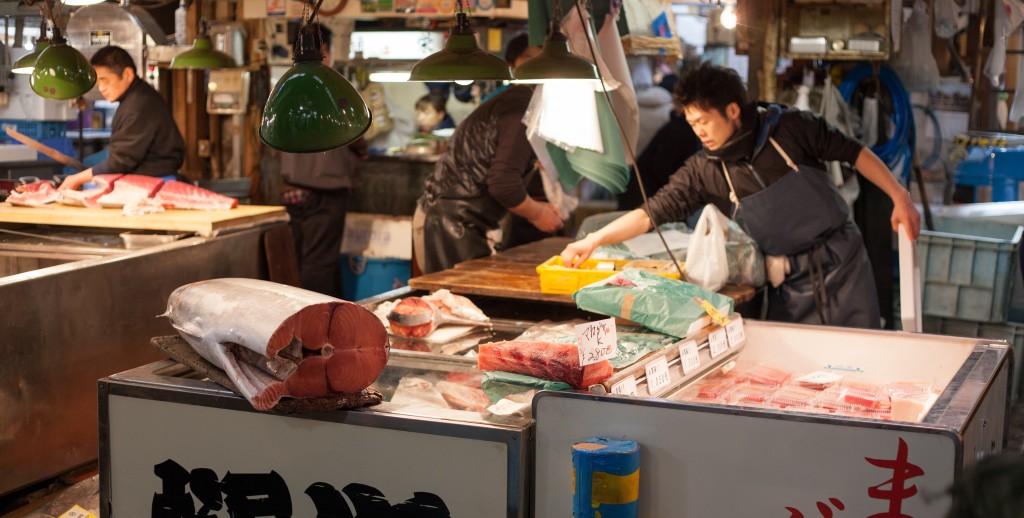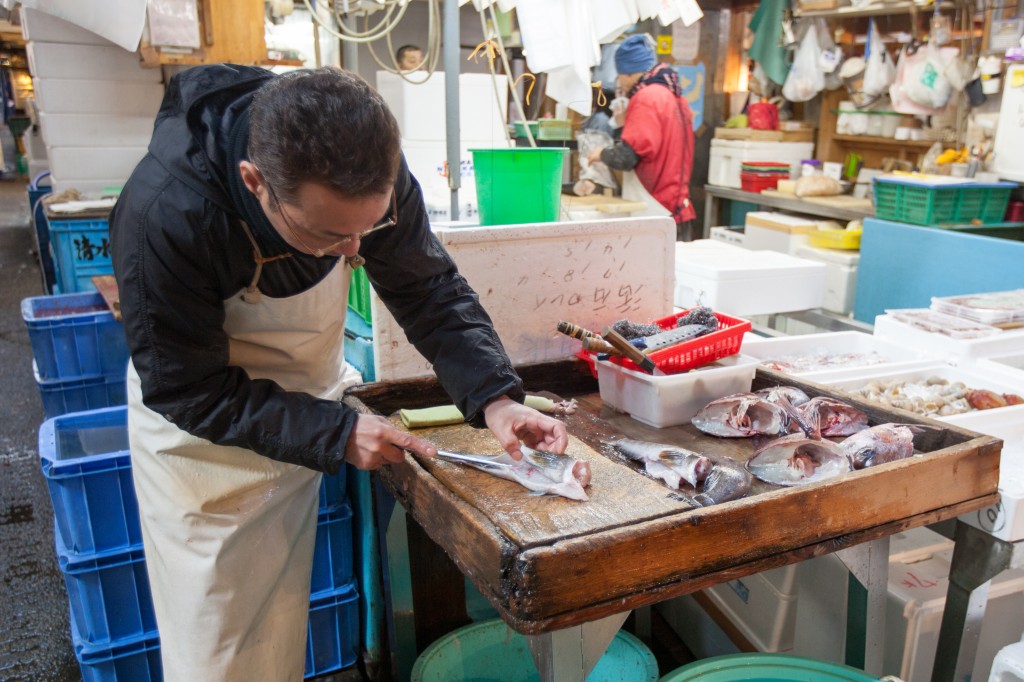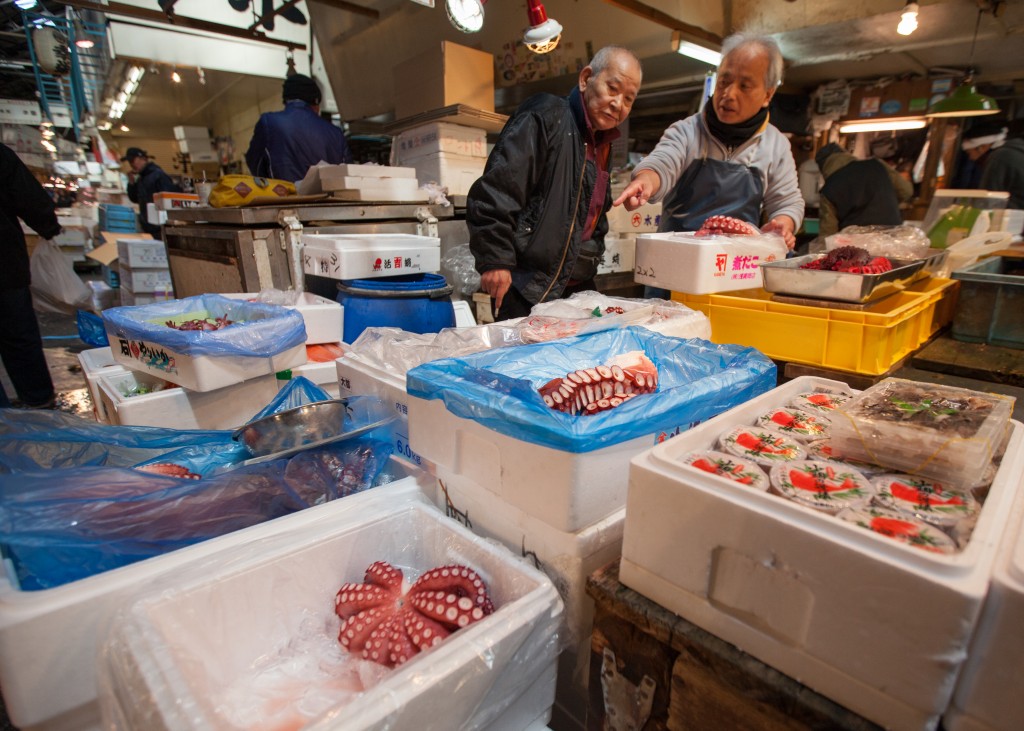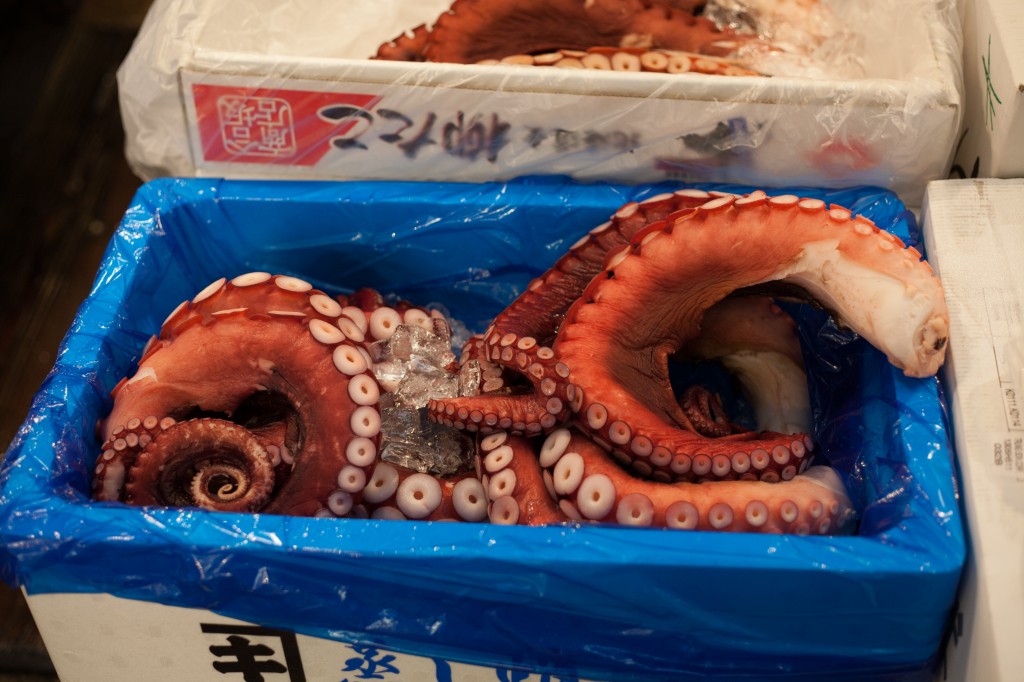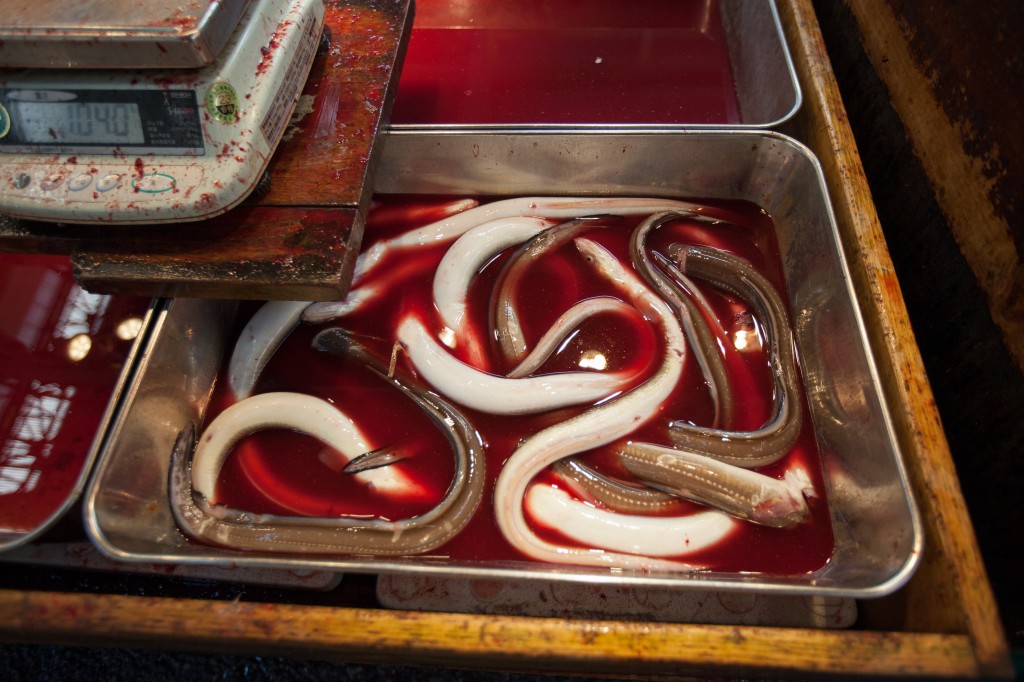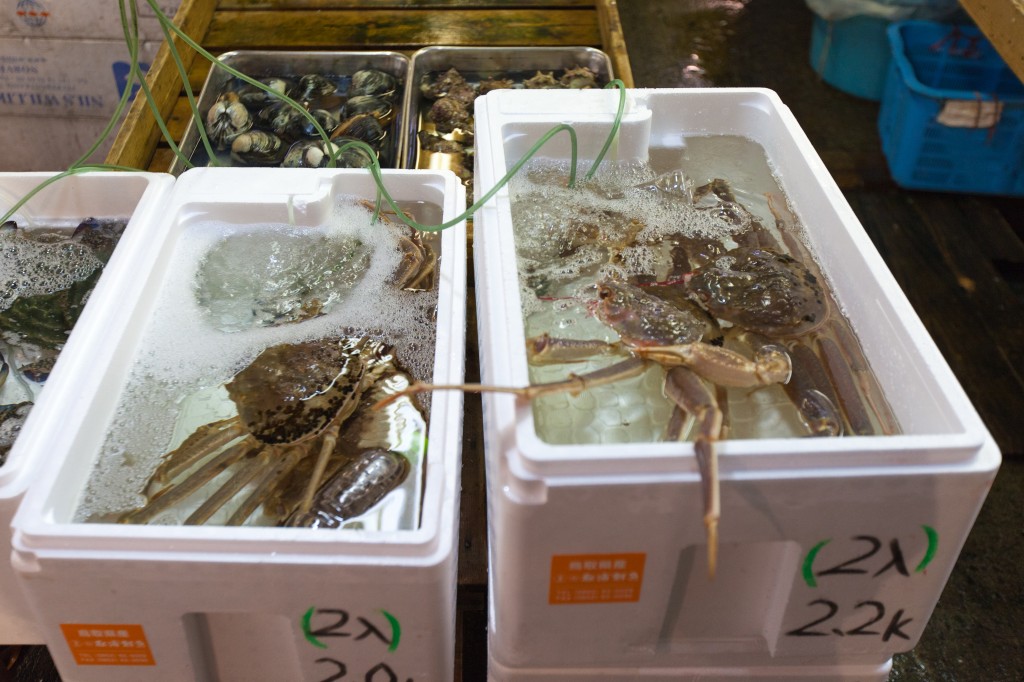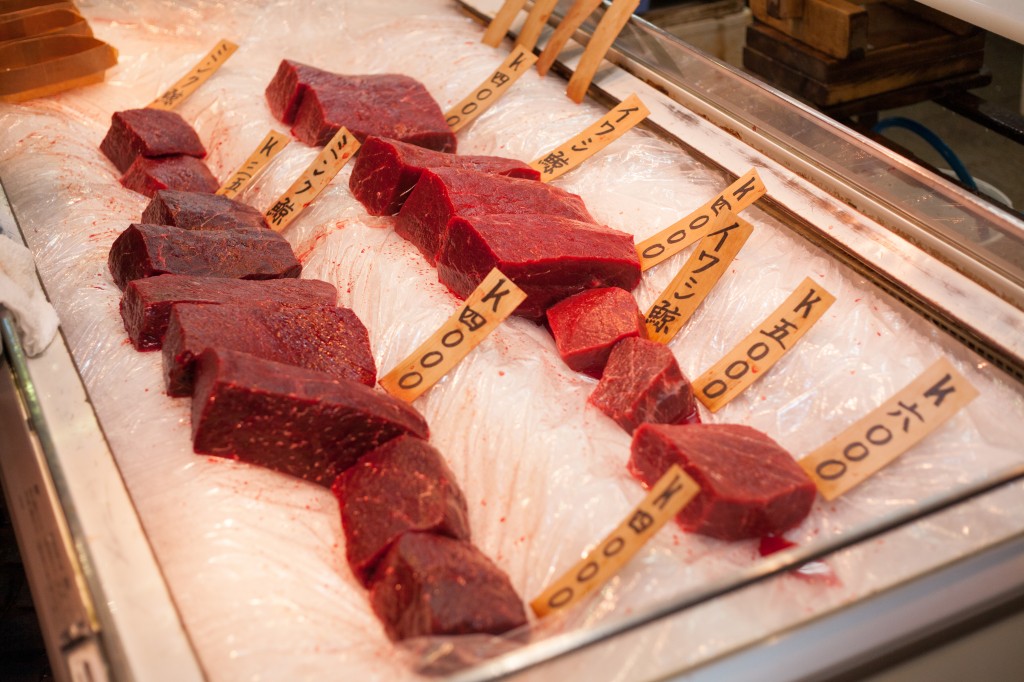 Tsukiji doesn't cater to tourists and as such if you visit, you're a guest not a customer. But many people get a little picture happy and it's easy to see the workers getting annoyed with foreigners who disrupt their jobs on a daily basis. I tried to stay out of the way as best I could, but I'm sure I was guilty of it as well.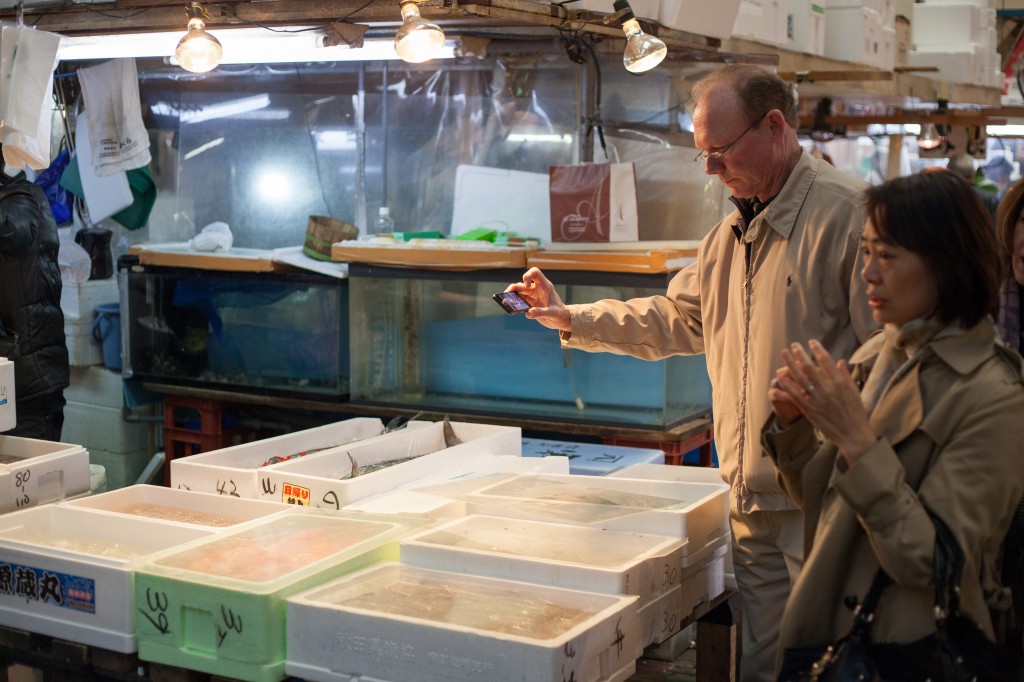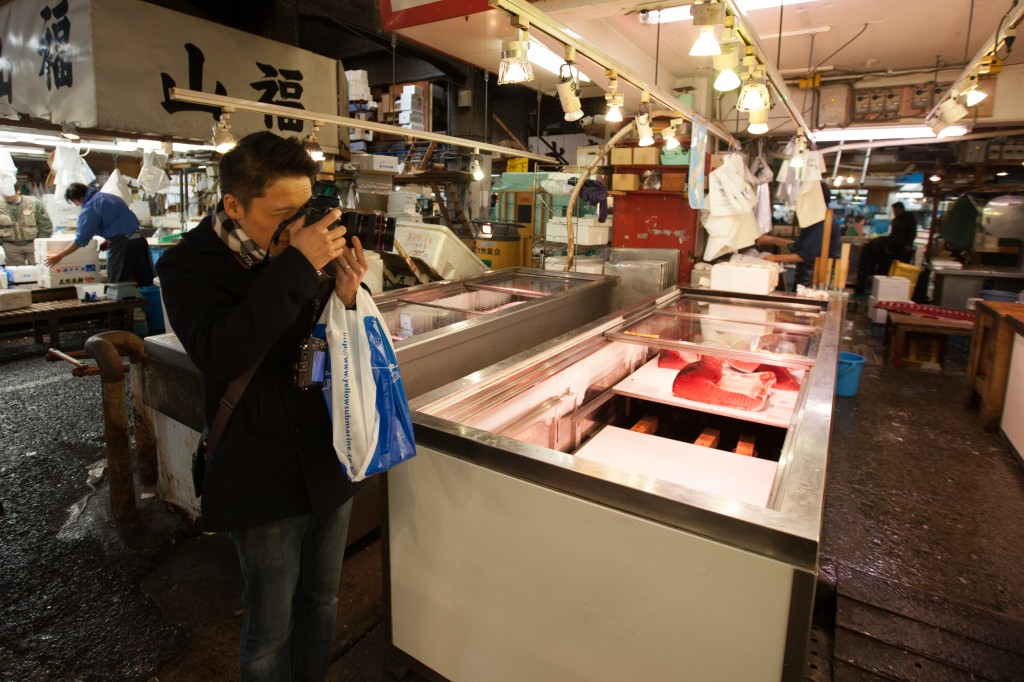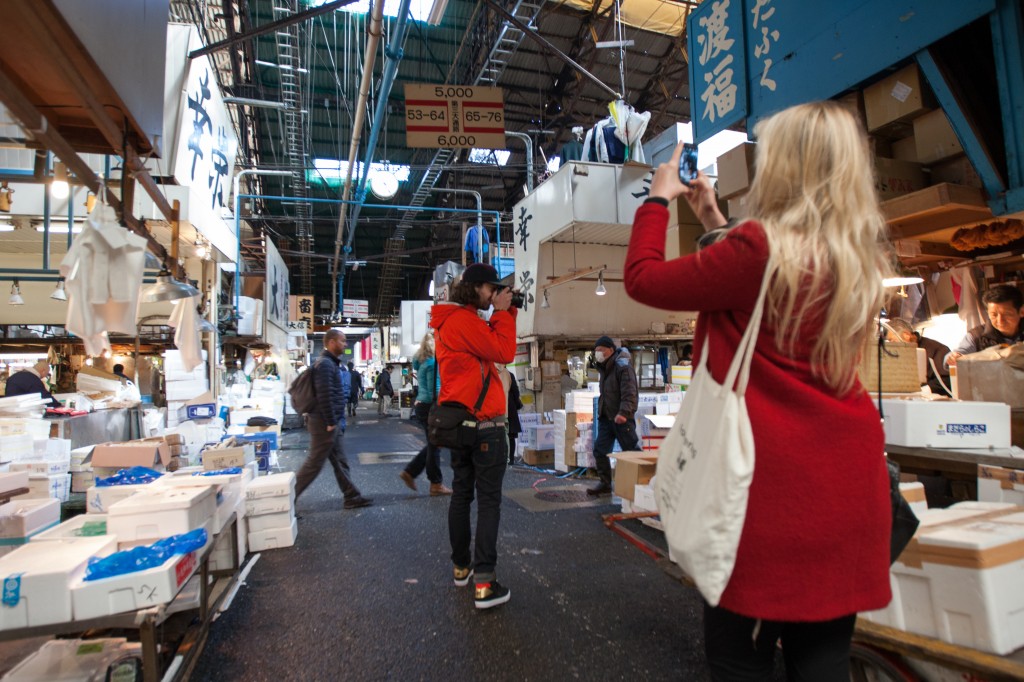 Outside of the main market area, there's also small vendors and restaurants. I didn't realize this at the time, but Tsukiji (and Japan in general) is famous for their knife making. They are made by hand and are incredibly sharp. I don't think I could appreciate them for how much they cost (about $600 for 3 knives), but I'll give it some thought. I normally don't buy souvenirs, but I really enjoy cooking so it could be a nice useful memento. For a fantastic writeup on the process, see this post on Tiny Urban Kitchen.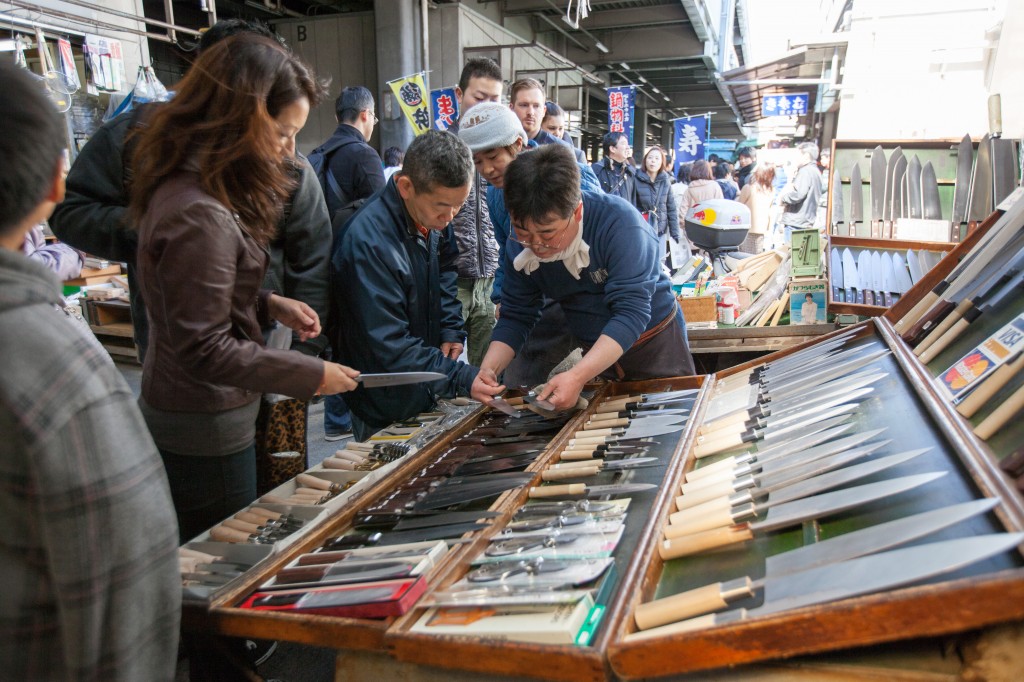 There's also incredibly fresh sushi nearby, but I didn't get any this trip. It costs about $35 for a breakfast/lunch plate, but many say it's the best sushi they've had in their lives. Maybe next time.
---
---